Ranking the Deadliest 3-Point Snipers Headed to 2013 NBA Playoffs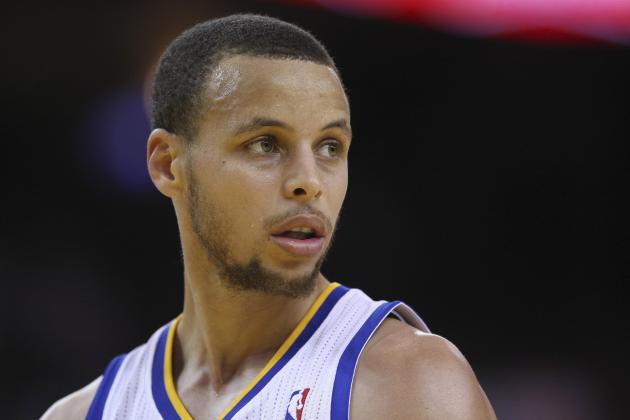 Kelley L Cox-USA TODAY Sports

Over the last few years, the three-pointer has become basketball's most important shot.
Teams that embrace it rarely find themselves staring at an insurmountable deficit, and players who knock it down with regular ease have more value today than ever before.
Here are five of the NBA's best three-point shooters heading into the postseason, ranked on the level of damage they're capable of delivering.
Begin Slideshow

»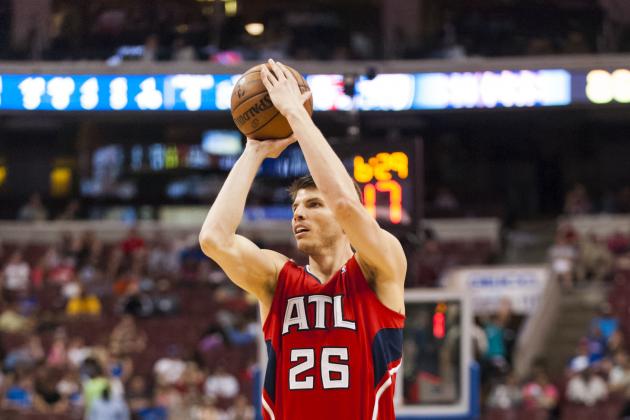 USA TODAY Sports

Just because the Atlanta Hawks don't figure to do much damage in the playoffs doesn't mean Kyle Korver isn't a dangerous chess piece.
At 45.4 percent, he's the second-most accurate three-point shooter in the league, behind only Jose Calderon. (Korver has 128 more attempts.)
He's four years removed from leading the league in three-point percentage and stands as one of the most feared players in the entire league curling off a screen. Korver has spent the entire season chasing a "consecutive games with at least one three-pointer" record, and it's a true testament to his consistency and tireless effort.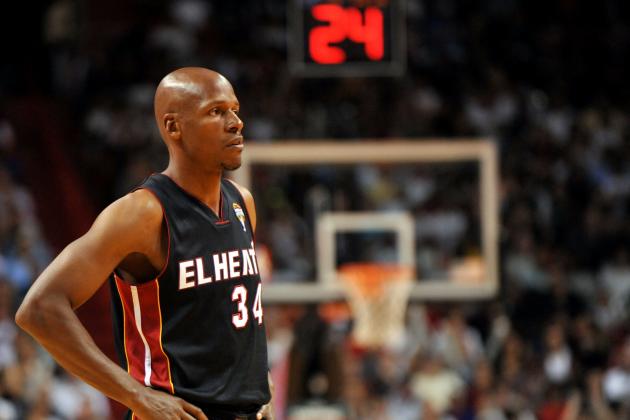 Steve Mitchell-USA TODAY Sports

The Godfather of active long-distance marksmen, Ray Allen was acquired by the Miami Heat not for his regular-season ability, but for his cold-blooded nature at the end of a tight playoff game, when his team is in desperate need of a three-pointer.
Allen shot 45.9 percent on corner threes and 39.7 percent above the break this season. He's currently 14th overall in three-point shooting percentage at 42.3 percent. But do any of these numbers really matter? Every time Ray Allen is left wide open 25 feet from the basket it's a mistake.
From the moment his hands catch the ball to the split-second snap his flawless right wrist makes to set a possible dagger in motion, every shot Allen attempts is expected to go in until it doesn't.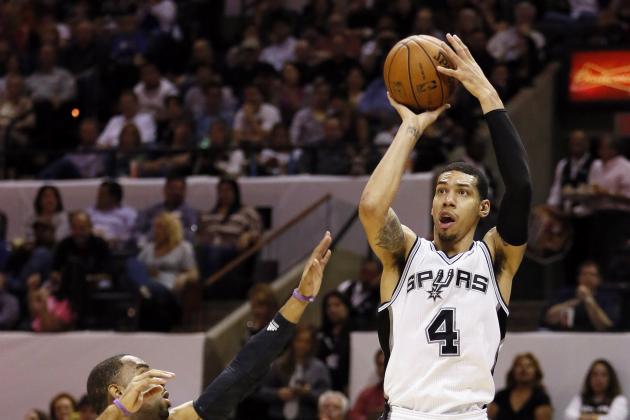 USA TODAY Sports

In last year's Western Conference Finals, the San Antonio Spurs held a 2-0 lead over the Oklahoma City Thunder before losing four straight and ending their season in a cloud of heartbreak and second-guessing.
In Games 3 and 4, Spurs guard Danny Green went two-of-9 from behind the three-point line, forcing his head coach, Gregg Popovich, to lose confidence in him. In Games 5 and 6 he totalled less than eight minutes, missing both his three-point attempts and scoring zero points.
Green's disappearing act wasn't the only reason San Antonio failed to advance to the Finals, but it's certainly the most forgotten. Especially by Green, who's responded by shooting the ball terrifically all season long.
Green is shooting 43.9 percent from behind the arc, good for fifth-best in the league. It's astounding, considering he's also attempted the 19th-most attempts in the league.
Only Shane Battier and Martell Webster have connected on more corner threes this season (Green's sunk 43.1 percent of his attempts). If anyone's looking to bounce back after a horrendous showing in the 2012 playoffs, it's Danny Green.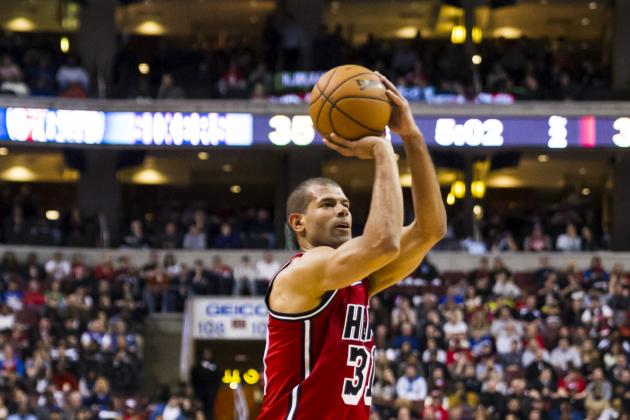 USA TODAY Sports

Battier was arguably the game's best corner three-ball shooter this season, knocking down a league-leading 1.2 per game at an impressive 46.3 percent clip.
Discounting Chris Bosh's mid-range game, Dwyane Wade in the open floor and everything about LeBron James, Battier from behind the three-point line is the Miami Heat's deadliest offensive weapon.
Battier doesn't go cold often (he's currently the eighth-most accurate three-point shooter in basketball), and it's nearly impossible to game-plan against him. Worry too much, and the other, more famous, Heat players will win the game handily.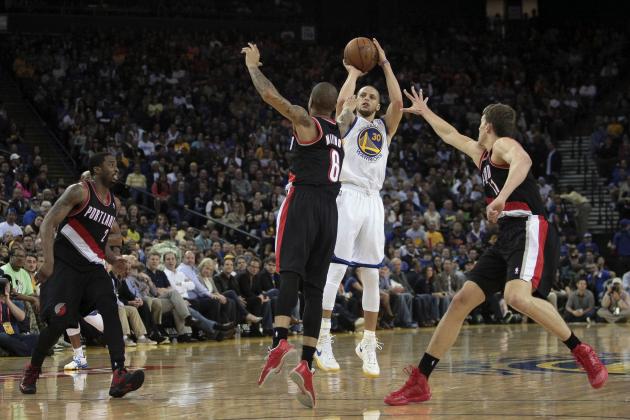 Kelley L Cox-USA TODAY Sports

Is this the most impressive three-point shooting season we've ever seen?
Simply put, no player in the game's history has attempted more threes (576) at a higher percentage (45.3 percent) than Curry right now. This also applies to three-pointers per game (7.6). His accuracy is entirely unprecedented.
Heading into the playoffs, no shooter will keep opposing coaches up at night like Curry. He's a threat to pull the trigger from anywhere on the court, and picking him up behind the three-point line in transition is an absolute must. (According to Synergy, he's shooting 54 percent on transition three-pointers this season.)
Curry is talented enough to win a series on his own, and it's all because he doesn't miss from behind the three-point line.
Follow me on Twitter @MichaelVPina