5 Key Takeaways from This Week's MLB Action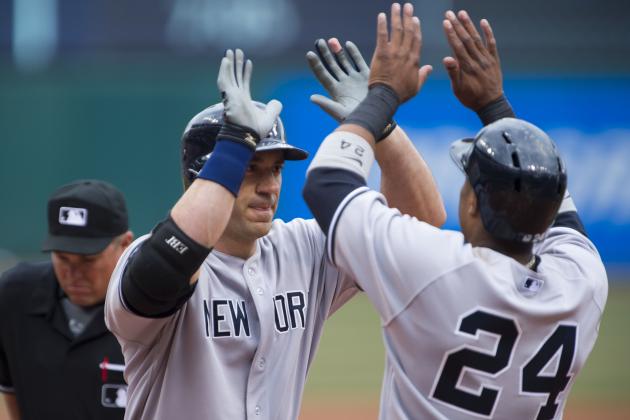 Jason Miller/Getty Images

The 2013 Major League Baseball regular season will give fans roughly 26 weeks of storylines to follow, trends to watch and water cooler moments to talk about.

At each and every turn of the season, some individuals will shine and others will disappoint. Good teams will have weeks where they can't buy a win, and bad teams will have back-to-back walk-off victories to provide drama and excitement.

Ideally, baseball fans will be able to add 26 weekly stories, like this, together to frame the true story of the regular season.

Here's a look at five key takeaways from this week's MLB action.
Begin Slideshow

»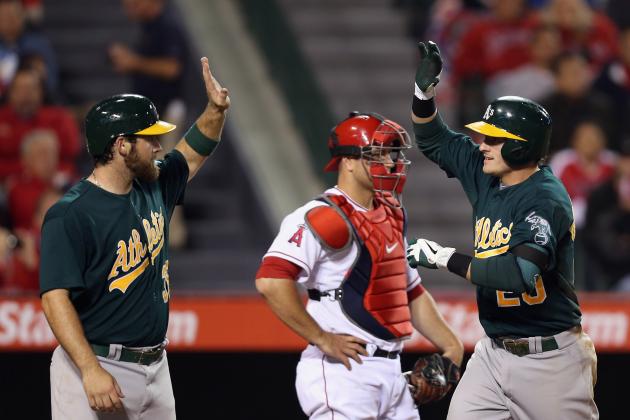 Jeff Gross/Getty Images

The Oakland Athletics were projected to be one of baseball's worst teams heading into last season.
Through the end of May, they were living up to the billing. At that moment, Oakland was 22-29, with a minus-38 run differential, nine games back of the Texas Rangers in the AL West. Among last place teams, only Minnesota and San Diego were farther back in the loss column.

From that moment on, including Thursday night's 8-1 win against the Los Angeles Angels, Oakland is 80-40.
They are now 8-2 on the year. Their eight-game winning streak is pacing the sport right now.

Furthermore, the games aren't close. Oakland's run differential (plus-33) suggests a team blistering their opponents on the back of young pitching and a deep, powerful offense.

Between the consistency of the Texas Rangers franchise and big-ticket acquisitions in Los Angeles, Oakland fell under the radar again, widely predicted to finish third in the loaded AL West.

This week proved they are more than capable of picking up where they left off from 2012.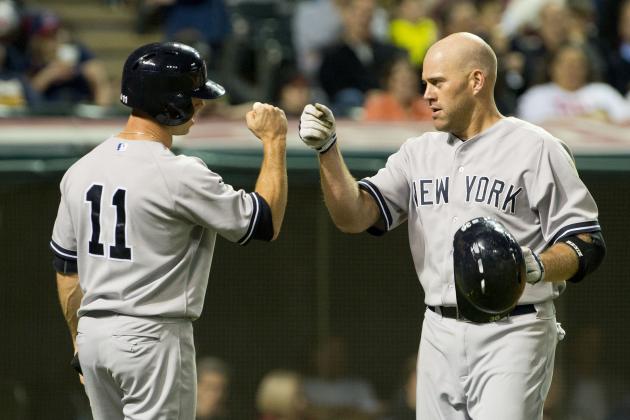 Jason Miller/Getty Images

Despite back-to-back rainouts that cost New York the final two games of their series in Cleveland, their remade offense enters the weekend scorching.

Yes, the same offense that was pronounced dead before the season began.
Injuries to Alex Rodriguez, Derek Jeter, Mark Teixeira and Curtis Granderson left New York scrambling for warm bodies to field a starting lineup as the regular season began.

Factoring in the departures of Nick Swisher and Russell Martin, the outlook on offense in New York was grim, including quotes from Cashman himself.

Heading into last Sunday's showdown in Detroit against Justin Verlander, the concerns seemed prescient. At 1-4, the Yankees were on the verge of free-falling in the American League East before the season gained any traction.

Since then? New York has scored 32 runs in their last three games, all victories. Only Oakland has hit more home runs (18-15), but New York has played two fewer games (10-8).

How are they doing it? Well, Robinson Cano breaking out in Cleveland helped, but the outburst is mostly due to the free-agent and trade acquisitions of players few wanted or believed in.

Vernon Wells is off to a .360/.467/.720 start, Kevin Youkilis has hit safely in every game and Travis Hafner is slugging like it's 2007 all over again. Even Brennan Boesch and Lyle Overybay have combined to knock in seven runs.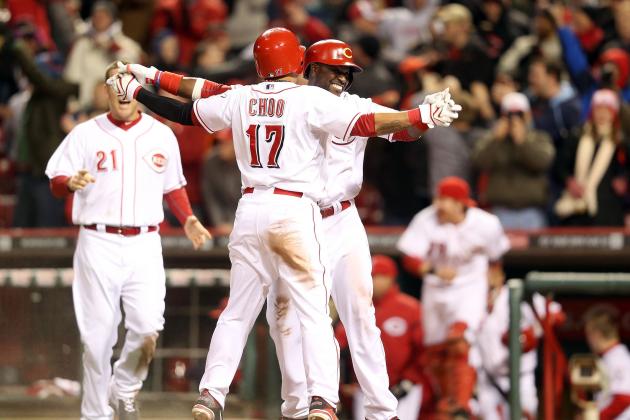 Andy Lyons/Getty Images

Any lineup with Joey Votto, Jay Bruce, Brandon Phillips and Todd Frazier should knock in a tremendous amount of runs.

Yet, despite having one of the most formidable groups of middle-of-the-order sluggers in all of baseball, Cincinnati struggled to score runs consistently last year.

Why? Below-average production from the leadoff spot. Dusty Baker simply couldn't find the right table-setter to get on base at a high clip in front of the big hitters.

Enter Shin-Soo Choo.

As Peter Gammons pointed out, Choo's first nine games with the Reds produced a stark contrast to the production Reds' leadoff hitters posted in 2012.

Choo put up a .510 on-base percentage and scored 10 runs. In 2012, Reds leadoff hitters posted a .254 on-base percentage and scored only 83 runs in 162 games.

The winter trade for Choo was thought of as a success for Cincinnati, regardless of how the former corner outfielder adapted to playing center field. This week showed how valuable his offense truly can be.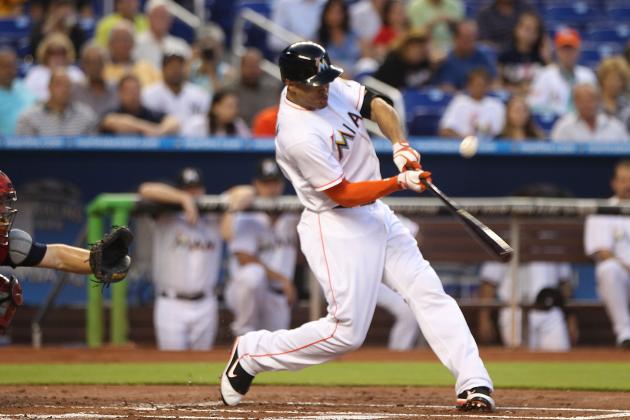 Marc Serota/Getty Images

A quick look at the calender shows 110 days remain between now and the MLB trade deadline.

Bad starts could be reversed; managers might be fired; breakout stars will emerge and injuries will change the complexion of the postseason races.
Yet that didn't stop the rumor mill from churning on Thursday in New York, placing the Mets in the midst of current and future rumors on how to address their outfield.

Don't expect any moves to happen soon—teams need at least 60 games to assess who they are and where they are going—but don't ignore the ground work being laid by the minute.

Due diligence is imperative for general mangers around the league to think ahead in decision-making.

Giancarlo Stanton or Carlos Gonzalez to New York is the first big rumor of the season. It won't be last.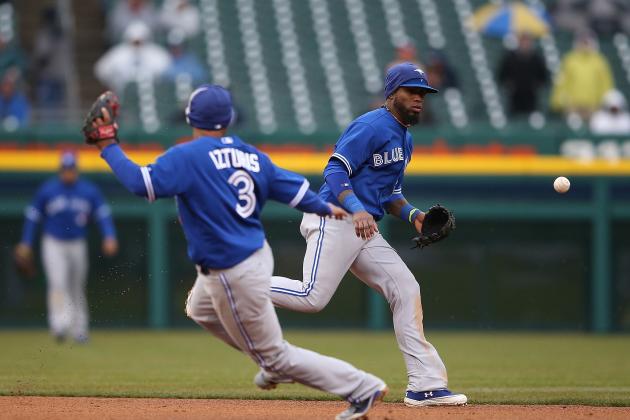 Leon Halip/Getty Images

Baseball fans love the big splash. That's why it was no surprise to see big things predicted for the Angels and Blue Jays this season.
After adding R.A. Dickey, Josh Johnson, Jose Reyes, Mark Buehrle, and Melky Cabrera this winter, Toronto expects to be back in October for the first time since the early '90s.

The signing of Josh Hamilton, adding to the Albert Pujols-Mike Trout combo, gave Los Angeles the best imposing 1-2-3 hitting combination in baseball.

Through 18 combined games, Toronto and Los Angeles are 5-13. They've been outscored by a combined 42 and own two of the three worst ERAs in the American League.

It's early for both, but if Toronto and Los Angeles don't turn it around soon, comparisons to the 2012 Marlins will pester them all summer.


What's your biggest takeaway from the week in baseball?

Comment below, follow me on Twitter, or "Like" my Facebook page to talk all things baseball!