Inconsistency has plagued Rory McIlroy this year, and it seems to have carried over into his first round Thursday at Augusta National.
The 23-year-old mixed in five birdies and five bogeys throughout his round, perhaps not fully silencing the ghosts of a final-round collapse in 2011 and a 40th-place finish in The Masters a year ago.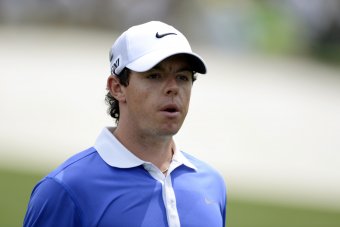 Jack Gruber-USA TODAY Sports
A lot of good can be taken away from McIlroy's round, but there's plenty of bad as well. Predicting what he will do Friday is as difficult as predicting how he would play in his first five tournaments of the year.
Things started out smoothly for the world's No. 2 golfer Thursday, playing the first six holes at two-under. Things began to fall apart from there, though, and the next six holes would bring three bogeys and just one birdie.
Amen Corner wasn't kind to McIlroy, but a birdie at No. 13 was an encouraging sign. A shot into Rae's Creek punctuated his 2011 collapse at the very same hole, but that didn't seem to be on his mind in this year's opening round.
But as was the case through the first 13 holes, inconsistency marred McIlroy's scorecard to close out his round, bogeying No. 14 and No. 17 to finish even par (72) and wash away a promising start.
The Northern Irishman was remarkable off the tee for most of the day, and his ball-striking was equally impressive. Neither could make up for his ugly work on the green, however.
McIlroy played Augusta's par fives at three-under on the day—a direct result of his length off the tee. It's easy to make up shots when a player can reach a par five in two shots, but the biggest issues came on the course's par fours.
With bogeys on No. 4, No. 10, No. 14 and No. 17, McIlroy posted a score of three-over on Augusta's par fours. Without a consistent putting stroke, he failed to take advantage of his accurate—albeit slightly inconsistent—ball-striking.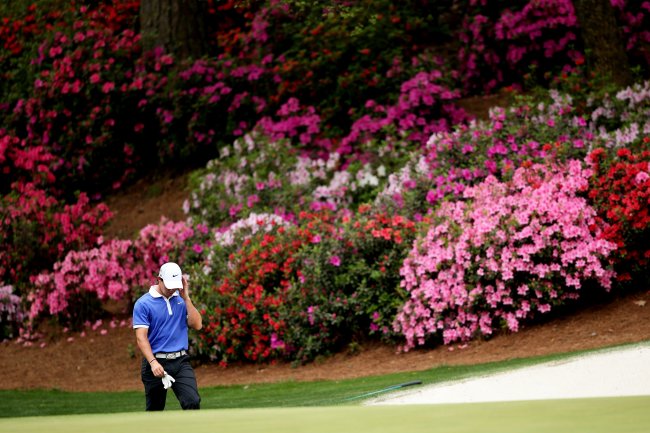 Andrew Redington/Getty Images
What the 23-year-old needs to do on Day 2 isn't complicated but it's what so many golfers focus so much of their energy on fixing: McIlroy needs to concentrate on making putts.
The greens at Augusta National are among the most difficult to conquer of any course on tour—especially if approach shots aren't positioned in the perfect locations. Fortunately, those issues tend to disappear with a little added exposure, and McIlroy's opening round should have given him enough information to make some adjustments heading into Friday's round.
What score will Rory McIlroy turn in on Day 2 of the Masters?
Ironically enough, the No. 2 golfer in the world has completely bucked the trend that led to his poor finishes each of the last two years. In the two tournaments in which McIlroy has posted top-10 finishes this year, he got off to a bad start with a first-round score in the 70s. He followed both of those rounds with tremendous showings on Day 2 and Day 4 of each tournament.
He'll hope for the same success at Augusta, especially after a difficult start Thursday.
Many expected McIlroy to wilt under The Masters spotlight this year, but all signs point to a much stronger performance on Friday. As long as his tee shots and ball-striking continue getting him to greens in regulation, he'll have a chance to fix his putting problems and post a quality score in Round 2.
The first-round jitters are at least out of the way, and McIlroy has re-familiarized himself with Augusta's often-brutal greens. Expect him to shave off at least four strokes Friday with much more consistent putting and turn in a scorecard of 69 for the round.