Little People: Point Guards Are Slowly Taking Over the NBA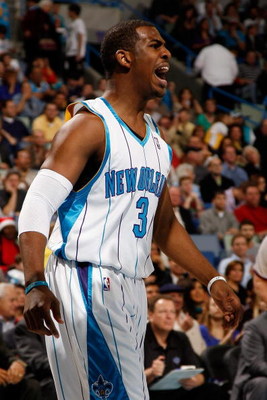 The NBA playoffs have only been going on for three days, and already we've been lucky enough to witness some stellar performances from some of the league's up-and-coming floor generals.
The NBA's obsession with big men over the past few years has been well documented, with several one-hit wonders such as Jerome James and Brian Cardinal getting massive, unwarranted contracts in free agency.
However, with the way some of the league's young point guards have emerged recently, it's beginning to look like the little guys are ready to take over.
Deron Williams-Utah Jazz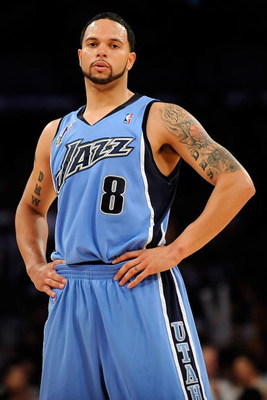 Arguably the NBA's second best point guard, the 24-year-old Williams is the unquestioned leader of the Jazz.
At 6'3" and about 210 pounds, Williams is bigger than most point guards and has great speed for a player his size, making him a very tough matchup for any player to defend.
After a semi-disappointing rookie season, Williams has matured very quickly, and can pretty much do it all already in just his fourth season as a pro.
He can shoot from anywhere on the floor, and get to the rim with relative ease, often overpowering opponents with his size and quickness.
Williams' high basketball IQ allows him to make everything he does look effortless. He averaged 19 points and just under 11 assists per game in '08-'09, after missing the beginning of the season with an ankle injury.
Williams is also an Olympian, having helped Team USA to basketball gold last summer.
Derrick Rose-Chicago Bulls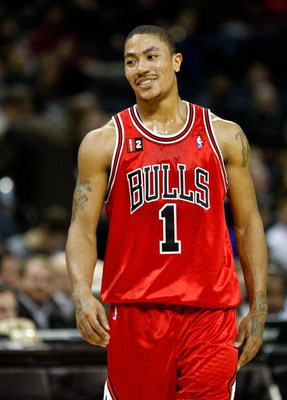 Derrick Rose burst onto the scene last year, leading the Memphis Tigers to the brink of an NCAA championship as a freshman.
The 6'3" Rose was impressive enough to be selected first overall by the Bulls in this past summer's draft, and has not disappointed in his rookie season.
He's averaged 17 points and six assists for Chicago, who has played the defending champion Celtics to a 1-1 tie after the first weekend of the playoffs.
Rose was scintillating in his first NBA playoff game Saturday afternoon, scoring 36 points to go along with nine assists in a shocking Bulls victory.
His shooting touch could use some work, but Rose's ability to get through the lane and through the basket is extraordinary.
He's an elite ball-handler, and has shown that he can definitely develop into one of the league's best on-the-ball defensive point guards as well.
This 20-year-old is already becoming a top tier point guard in the NBA.
Chauncey Billups-Denver Nuggets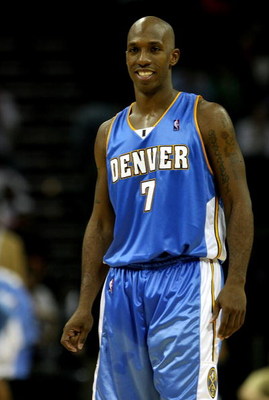 Unlike the two before him on this list, Chauncey Billups has been around the block a few times in the NBA.
Also unlike the two before him, for the first several years of Billups' career, he was considered a bust, having been selected third overall in the draft by Boston out of the University of Colorado.
After bouncing around the league with Boston, Denver, and Minnesota, Billups found a home with the Detroit Pistons, where he won an NBA championship in 2004, along with the NBA Finals MVP award.
Earlier this season, Billups came back to his hometown in exchange for Allen Iverson, and Chauncey has not disappointed.
He's led the Nuggets to the Western Conference's No. 2 seed in the playoffs, and is having another great season.
The 32-year-old guard is averaging 18 points and six assists a game for Denver, and has emerged as the team's leader.
He brings the Nuggets much needed perimeter defense; something they have sorely lacked for a long time.
Billups is one of the grittiest and toughest point guards in the league.
He's 6'3," and has the ability to post up smaller defenders, as well as the ability to get around them and get to the basket.
He can also shoot the three at a high rate (as evidenced by his eight-nine three-point barrage in Game One against New Orleans), and is one of the best free throw shooters in the league.
They call him "Mr. Big Shot" for a reason.
Rajon Rondo-Boston Celtics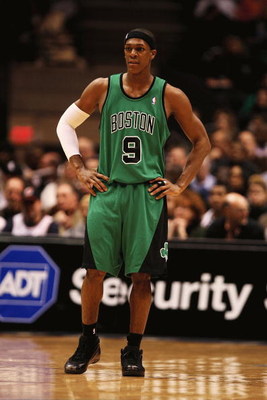 It's been an interesting three NBA seasons for Rajon Rondo.
As a rookie, he was part of a Celtics team that had one of the NBA's worst records.
In his second year, he was part of a Celtics team that had the best record in the league, and won the NBA title.
In his third year, he's emerged as one of the best young guards in the entire league, in charge of a Boston team full of seasoned veterans.
Rondo is listed at just 6'1," but he's among the most athletic point guards in the game, and makes it look easy out there for a 23-year-old.
While he still doesn't have a consistent jump shot, Rondo has made a living slashing through the lane, getting easy buckets for himself.
His creativity is something that sets him apart. He already has a fairly high basketball IQ, and is proficient at setting things up for teammates.
He's also one of the better rebounding guards in the league, averaging over five boards a game despite his diminutive stature.
Combine his ever improving offensive game with his status as a potentially shut-down defender, and Rajon Rondo has a very, very bright future in the NBA.
Tony Parker-San Antonio Spurs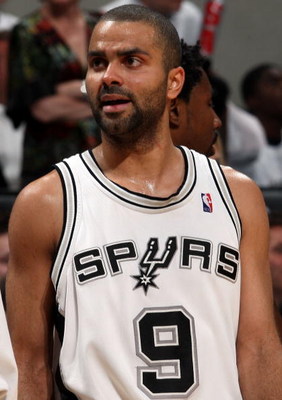 Given his lengthy resume in the NBA, it's somewhat hard to believe that Tony Parker is just 26.
Already a three-time NBA champion and Finals MVP, Parker enjoyed his best statistical season in the league in 2008-09.
Parker averaged 22 points and seven assists this season for San Antonio; a team that has constantly been battling injuries all season long.
Parker is perhaps the quickest player with the ball in the entire league, an asset he uses to his advantage very well, often times blowing by his defender for an easy basket in the paint.
The fact that Parker, just 6'2," is consistently amongst the league leaders in points-in-the-paint is truly remarkable.
A player his size isn't supposed to be able to effortlessly roam where the tall trees reside.
He's also developed a deadly mid-range jump shot, to go with his game off-the-dribble, that makes him one of the most difficult matchups in the league to defend.
Free-throw shooting and three-point shooting aren't his strengths, but they are areas that have improved as his career has progressed as well.
While his decision making could improve a little bit as well, Parker is still one of the most dangerous players in the league with the basketball, especially in late game situations, due to his ability to get easy baskets for himself.
Tony Parker is quickly developing into a true superstar point guard.
Chris Paul-New Orleans Hornets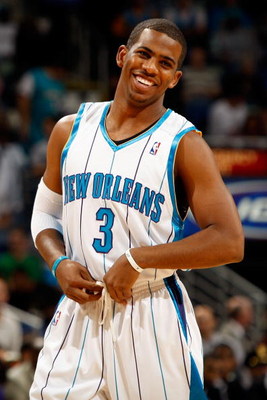 The best all-around point guard in the NBA without question, Paul is arguably also the most driven point guard of them all.
He's a great competitor and has shown the ability to win games essentially by himself.
He has a nice complementary piece in David West in the post, but the rest of his teammates have been inconsistent this season, in what has been a disappointing year for the Hornets.
Paul has a knack for getting into the lane and either finishing himself with an easy shot around the rim or dishing to a teammate for what will most likely become an easy basket.
He has superior court vision, quickness, and passing ability that makes him the ultimate point guard off-the-dribble.
He doesn't take many threes, and knows what his range is.
Like Rondo, Paul is an elite rebounder, which is amazing for a guy listed at just 6'0," that most believe to be actually shorter.
He has a long, great career ahead of him and looks like the best pure point guard to come around in quite some time.

Jason Kidd-Dallas Mavericks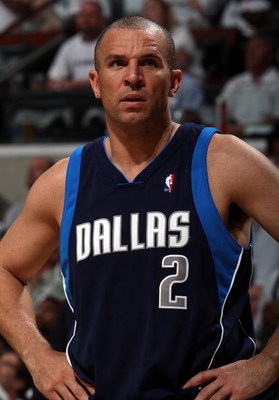 While his numbers have dipped considerably since his heyday with New Jersey earlier this decade, this list would be illegitimate without the revolutionary Jason Kidd.
Kidd, though he averages just nine points a game, is still an excellent all around point guard, as he averaged nine assists and over six rebounds this season for the Mavericks.
He's still a triple-double waiting to happen, which is a trait that still puts him amongst the game's elite point men.
Not known as a good shooter, Kidd actually excelled shooting from long distance this season, shooting about 40 percent from beyond the arc in '08-'09.
Devin Harris may have had a breakout season for the Nets, but Kidd has been instrumental in Dallas' surge to the sixth seed out West.
He's the leader that the Mavericks have so sorely lacked over the past few seasons, and a player with the ability to get his teammates involved very regularly.
Kidd always seems to know exactly what to do with the ball, and very rarely makes a bad decision.
While he's on the downside of his career, Jason Kidd has been arguably the best point guard of this decade.
Steve Nash-Phoenix Suns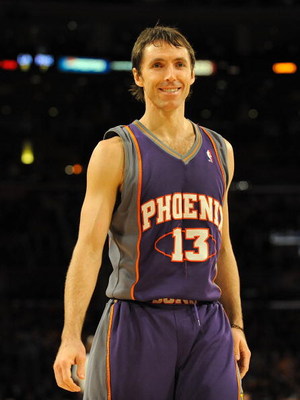 Though Nash may also be on the downside of his career, he's still a ridiculously effective player, and an NBA superstar.
Nash won two consecutive (could've easily been three) MVP awards, and is still one of the most efficient and effective players in the game.
Nash's style of play is fan-friendly and seemingly carefree.
He was the catalyst for the Suns' teams that won 50-plus games for a few years in a row under Mike D'Antoni.
Even though Phoenix missed out on the playoffs this season, Nash still had a quietly effective season, averaging 16 points and close to 10 assists per game.
He can score from anywhere on the court, as evidenced by his 50 percent shooting from the field, and 43 percent from three-point range.
He's also money from the free throw line, and he shot 93 percent in 08-09.
Nash, like Kidd, was one of the first point guards of this generation to prove that elite play at that position can lead to overall team success.
Although Phoenix hasn't won a title with Nash, they've been one of the most competitive teams in the league year in and year out.
Steve Nash is a future Hall-of-Famer who has revolutionized the point guard position in the NBA.
Honorable Mention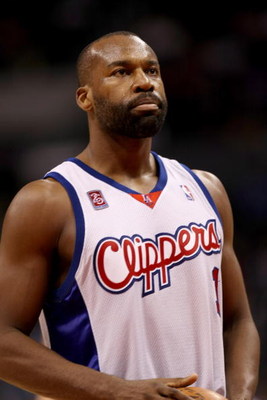 There are a few point guards that are either soon to be on this list, or just need to prove that they are capable of being mentioned amongst the rest.
Baron Davis-Los Angeles Clippers
Perhaps the most physical point guard in the league, Baron's killer instinct is what has kept him amongst the top guards in the league.
He was the soul of the Warriors team that took down the mighty Mavericks in 2007, and hopefully can get back to his former self next season for his hometown Clippers.
Gilbert Arenas-Washington Wizards
I'm hesitant to call Gilbert a real point guard considering he's constantly looking to score, but the fact is, he's listed as a point guard.
Injuries have kept him from the court for most of the past couple of seasons, but Arenas is young enough and certainly talented enough to become an elite scorer once again.
Andre Miller-Philadelphia 76ers
Miller is the most underrated point guard in the league.
Hopefully Philadelphia can find a way to keep him after this season, because he's the kind of player that can find a way to win.
The 33-year-old averaged 16 points and seven assists this season, helping get the Sixers back into the playoffs, completely under the radar.
Devin Harris-New Jersey Nets
Harris isn't a conventional point guard, but he is going to be a great player for years to come.
He's a great scorer and great defender, and had by far and away the best season of his career in his first full year for the Nets.
Jameer Nelson-Orlando Magic
Before being lost for the season with a shoulder injury, Nelson was enjoying his best season as a pro. He was a huge part of Orlando's aerial assault from three-point range, shooting 45 percent from out there.
Jose Calderon-Toronto Raptors
Calderon had a decent season in his first full year at the helm of the Raptors, averaging 13 points and nine assists per game.
He's efficient, turning the ball over just twice per game, and shooting nearly 50 percent from the field.
Keep Reading