WWE Extreme Rules 2013: Predicting the Entire Card for the Next PPV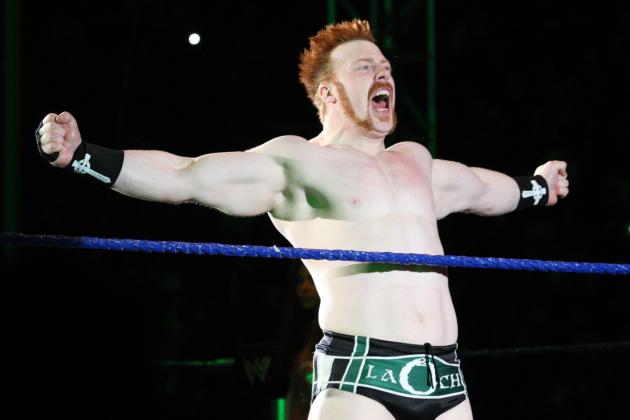 Gallo Images/Getty Images

WWE will follow WrestleMania with the barbarity that is Extreme Rules, a pay-per-view which should include a number of rematches and a battle of powerhouses for the WWE title.
The feuds still burning and the new ones erupting will get the gimmick-heavy treatment offered by Extreme Rules. John Cena appears to have a new challenger. Former teammates appear to be on the proverbial collision course.
This year's event has a lot to live up to as last year's Extreme Rules was phenomenal entertainment. Cena, Dolph Ziggler, Randy Orton and Brock Lesnar should have this show in top form.
Picking apart WWE's latest storylines and projecting forward, here's the predicted card for Extreme Rules 2013.
Begin Slideshow

»
The three men who took on The Shield at WrestleMania 29 should soon find themselves battling each other.
It was dysfunction between Randy Orton, Sheamus and Big Show which led to their loss. It was Big Show's massive fist that left his one-time partners flat on their backs.
On Monday's Raw, Orton and Sheamus battled to see who would face Big Show. The World's Largest Athlete interrupted that match, earning a "Thank You, Big Show!" chant from the wild crowd. The next few weeks should see this trio's relationship implode further.
It may include the long-awaited Orton heel turn and it will undoubtedly include some hard-hitting action.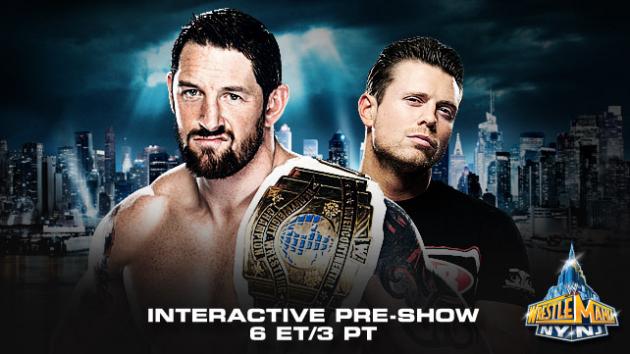 Photo from WWE.com
The Miz and Wade Barrett traded the Intercontinental title back and forth on consecutive nights. The Extreme Rules pay-per-view is the perfect way to definitively end their feud.
Some brutal stipulation allows for their hatred to erupt one last time, with a dramatic climax.
For Barrett to move on, to come off as a dominant champ, he needs to beat Miz and beat him mercilessly.
Miz can be made to look gutsy in the process, but the Barrett Barrage begins anew after a street fight or falls count anywhere match.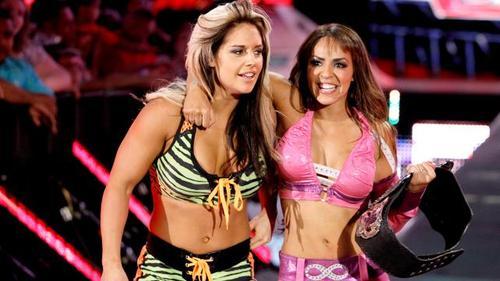 Will former allies become adversaries? (Photo from WWE.com)
The Divas get thrown in here to help remind us of their existence.
Kaitlyn has defended her Divas championship infrequently, to say the least. She wasn't a part of WrestleMania 29 or Royal Rumble 2013, but battled Tamina Snuka at Elimination Chamber 2013.
Perhaps WWE is on an every-other-event schedule with her.
Layla hasn't been showcased much lately either. She's appears to be higher on the Diva hierarchy than most, so she should get a shot at the title here. A turn toward villainy gives her an instant storyline.
A feud with Kaitlyn brings her back to the spotlight.
Antonio Cesaro is without a true top contender for his United States Championship. He and Kofi Kingston have been battling on Raw and SmackDown for the last few months. Perhaps this is when Kofi gets his official shot at the title.
Cesaro and Kofi have good chemistry. WWE can depend on them to add a quality match to the show, while the company focuses on the more high-profile battles.
As there is little personal about Cesaro and Kofi's relationship, expect the stipulation to be less violent and more lighthearted. The two could go at it in a lumberjack match, for example.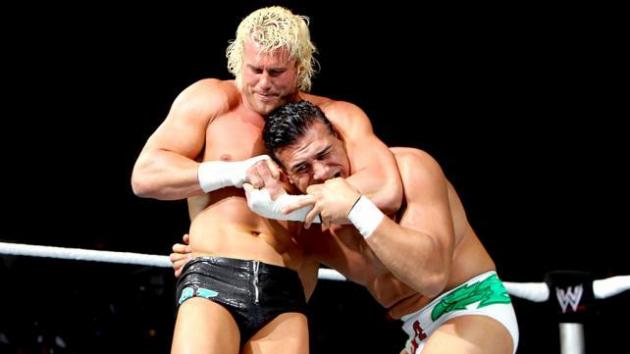 (Photo from WWE.com)
Much to the delight of the fans packed inside the IZOD Center on Monday's Raw, Dolph Ziggler pounced on an injured Alberto Del Rio to capture the World Heavyweight Championship.
As tradition usually dictates, the former champion gets a rematch.
Del Rio's feud with Jack Swagger fizzled out before WrestleMania, so perhaps WWE moves on to Ziggler vs. Del Rio for the moment. Ziggler gets to prove that his win was no fluke. Del Rio gets a shot to reclaim his title.
His cross armbreaker makes a submission match a strong possibility, a stipulation that puts Ziggler at a disadvantage.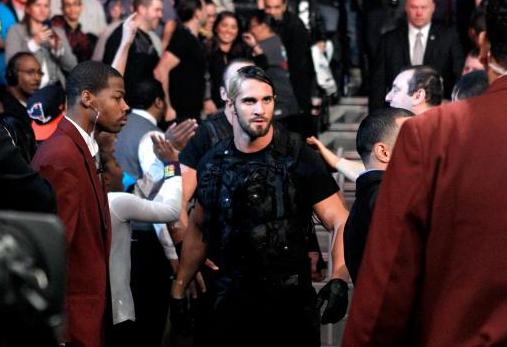 Photo from WWE.com
The Shield has bad blood with just about every member of the WWE roster.
It was Team Hell No who took on Roman Reigns, Seth Rollins and Dean Ambrose in the group's first official match.
On Monday's Raw, The Shield attempted to make a name for themselves by attacking Undertaker.
Kane and Daniel Bryan came down to the ring to scare off The Hounds of Justice.
Undertaker is unlikely to perform at anything other than WrestleMania so perhaps a returning Christian joins Team Hell No. He needs a storyline to jump into and the thrill of this one gives him an immediate boost.
With Christian's history of great ladder matches and with how incredible The Shield's TLC match last December was, WWE would certainly be tempted to incorporate ladders into the stipulation.
(Photo from WWE.com)
This is the least likely of the predicted matches, the one that requires the most narrative work. It is also the most appealing possible match on the card.
Brock Lesnar and CM Punk are both heels and both Paul Heyman guys. Both men lost at WrestleMania 29, despite Heyman's guidance.
Maybe either Lesnar or Punk grows tired of Heyman and turns on him, without turning into a good guy in the process. The non-defecting Heyman guy defends his man and Punk and Lesnar both try to regain their mojo at Extreme Rules.
Lesnar needs a big win after going 1-2 in his WWE return. Punk can provide that and a fantastic match along the way.
Fans will have to see if Ryback is an official villain or if he is just John Cena's enemy.
Monday's Raw ended with Ryback clobbering Cena. It was a move that announced Ryback's candidacy for Cena's WWE title. The Rock is supposed to get a rematch, but he tore some muscles off of the bone.
In the middle of last nights Wrestlemania match I tore my abdomen & adductor muscles off the bone. Just part of the job. But as we know..

— Dwayne Johnson (@TheRock) April 8, 2013
This leaves the door open for Ryback to try and get fed at Extreme Rules.
Each time he's had an opportunity to go after the WWE title, either The Shield or a low blow from Brad Maddox got in his way. He should be hungry for another shot and Cena needs someone to kick off his title reign against.