Ranking Every Money in the Bank Championship Reign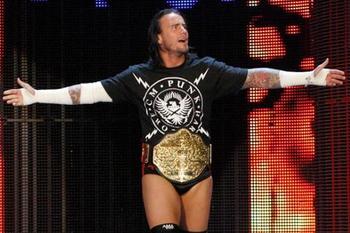 Source: WWE.com
Dolph Ziggler is the latest in a long line of superstars who have cashed in their Money in the Bank briefcase and won themselves a world championship.

After being a slowly rising star for years, many fans undoubtedly have high hopes for his first proper world heavyweight championship run.

There have been 10 Money in the Bank championship reigns that precede Ziggler's (referring to the title run following a cash in).

Some have been good, most have been bad.
To properly calibrate excitement for Ziggler's title run, it'd be appropriate to look at those who came before him.

There are three important criteria for these rankings: length of the reign, how much of a champion the superstar was made to look, and how much the run got the superstar over as a main-eventer.

The following is a ranked list of all the previous Money in the Bank championship reigns.

All photos courtesy of WWE.com
10. Alberto Del Rio, 2011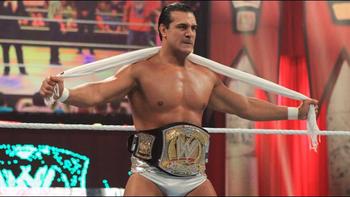 Not the best timing for this title reign
Reign length: 35 days

Alberto Del Rio's Money in the Bank championship run wasn't the shortest in history, but it may have accomplished the least.

Prior to SummerSlam 2011 he was being shoved down our throats by the WWE but was struggling to get over.

After his reign ended at Night of Champions, he wasn't any more hated nor had his character evolved.

Additionally, WWE pulled the trigger on his cash in at a tremendously idiotic time.

CM Punk was riding high off the momentum of his pipe bomb and was feuding with Cena. Del Rio's involvement felt forced.

The Essence of Excellence would continue to unnecessarily stick around in the main-event scene until he turned babyface late last year and finally got over.

9. Rob Van Dam, 2006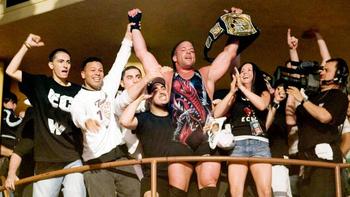 The Whole F'n Show
Reign Length: 21 days

Rob Van Dam could have had a spectacular run as WWE champion.

He was the only man to hold both the ECW and WWE championship belts at the same time.

With ECW being revived as a WWE brand, he could've reached great heights, but a DUI arrest killed those hopes.

At the very least, Van Dam had a successful pay-per-view defense to his name, as he defeated Edge at Vengence 2006.

Still, it's hard to not be disappointed at how his hard-earned championship run came to an unfortunate end.

8. Jack Swagger, 2010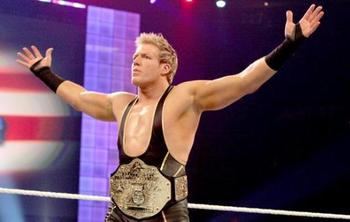 Swagger's reign was very inconsistent.
Reign Length: 82 days

WWE seemingly changed their mind on Jack Swagger more frequently than with any other Money in the Bank champion.

He suffered many clean losses to stars like The Undertaker and even John Morrison, but got some huge wins, too.

Most notably, the All-American American scored a decisive victory over Randy Orton, who was at the height of his popularity.

Things rapidly went downhill from there, however, and he dropped the title at Fatal Four-Way after a boring feud with Big Show.

The reign itself wasn't terrible; it had its highs and its lows. However, it didn't do much for Swagger's career.

After dropping the title he slipped lower and lower down the card until he became a full-time jobber.

Luckily for the prestige of the title, Swagger found his way back into the main event, but things were looking grim for The Real American.
7. CM Punk, 2008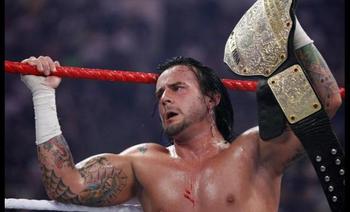 Punk was booked weak during his first reign
Reign length: 69 days

CM Punk was the first babyface to cash in at an opportunistic time, taking advantage of an attack on Edge by Batista.

Unfortunately, "babyface" and "opportunist" are two characteristics that don't really mesh in the WWE main event scene.

The Second City Saint looked like a paper champion during his first run as world champ.

His character tried desperately to prove himself yet struggled to defeat upper-midcarders like JBL.

Combine that with his feud with Batista where he looked like anything but a legitimate champion and you get a very disappointingly booked title reign.
6. The Miz, 2010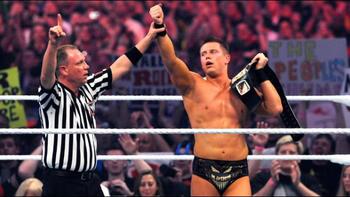 This title reign was 160 times longer than his recent intercontinental championship run.
Reign length: 160 days

On paper, Miz's Money in the Bank championship reign is the most impressive of all.

He held the WWE championship for 160 days and beat John Cena in the main event of WrestleMania XXVII.

However, Miz didn't look remotely tough for one second of his 160-day run.

The WWE usually have first-time world champions retain their titles via underhanded or fluke-ish means but they took it too far with Miz.

He couldn't even beat Jerry Lawler without the help of Michael Cole!

Not only that, but Miz has slowly fallen down the card since losing the title. He was in the main event of WrestleMania XXVII but in the pre-show match for WrestleMania 29.


5. CM Punk, 2009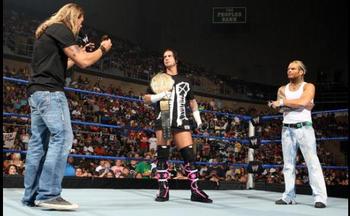 Punk second reign was a big improvement over his first.
Reign length: 49 days

Punk's second Money in the Bank championship reign was shorter but sweeter than his first.

On paper he was booked similarly weakly; he lost his first pay-per-view defense by disqualification and dropped the title at the next one.

However, his second run as world champion saw the beginning of the evolution of Punk's character.

Punk started this reign as a babyface but ended it as a full-blown heel...and a great one at that.

After this run, Punk stayed in the main-event scene for a while longer, recapturing the big gold belt and feuding with Undertaker.

Unfortunately, he was relegated back to the midcard soon after that.
However, Punk really did fit into the main event during this run, and gave fans a glimpse of the megastar he would later become.
4. Edge, 2007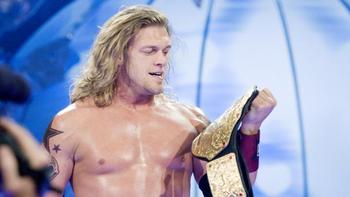 Reign length: 70 days
Edge defeated an injured Mr. Kennedy for the Money in the Bank briefcase and cashed it in on an even more injured Undertaker (well, Kennedy was legit injured, but you know what I mean).

Edge's second run was better than his first in the sense that he was actually able to retain the title.

The only problem was that he continuously retained against the same man; Edge feuded with Batista throughout his entire first run as World heavyweight champion.

The matches weren't horrible, but the feud certainly got stale.

However, this run certainly helped further cement Edge's permanent spot in the main event.
3. Daniel Bryan, 2011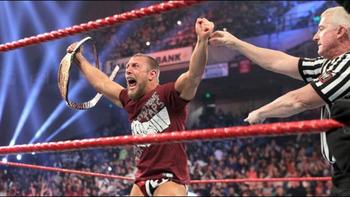 Yes!
Reign length: 105 days

Daniel Bryan had a pretty good run as World heavyweight champion...excluding his WrestleMania XXVIII cameo.

During his reign, he retained his title against Big Show and Mark Henry and won his first-ever Elimination Chamber match.

Sure, he barely managed to survive all of his title defenses, but he was far from the worst-booked Money in the Bank champion.
More importantly, we saw a tremendous amount of character progression throughout this run.

He came in as a somewhat generic babyface but was super-over with the crowd by the time he dropped the title.

Next to Edge, Daniel Bryan is the best example of Money in the Bank working.

His world championship run made him a big star and he remains one of the company's most over performers to this day.
2. Kane, 2010
Kane was easily the most dominant Money in the Bank champion of all time.
Reign length: 154 days

Of all the Money in the Bank champions, Kane was booked the strongest for the longest.

A big reason for this is obviously because The Big Red Machine was already an established star prior to his win.

Regardless, no other Money in the Bank championship reign can compare to Kane's.
He was the champion for 154 days and defeated The Undertaker at three straight pay-per-views and retained against other stars like Edge and Rey Mysterio.

Miz' reign was six days longer but when you look at which superstar looked like more of a champion, there's no comparison.

Unfortunately, Kane fell out of the main-event scene almost immediately after dropping the title, but he was certainly the most dominant Money in the Bank champion of all time.



1. Edge, 2006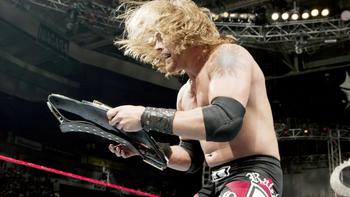 The day he became the Ultimate Opportunist
Reign length: 21 days

This reign being No. 1 may seem to contradict the three established criteria as it was shorter than a month and featured only one successful title defense.

Edge cashed in his Money in the Bank briefcase at New Year's Revolution in early January 2006 only to lose it in the same month at The Royal Rumble.

It was a questionable booking decision to have him lose so quickly, but his cashing in made a huge impact.

While Edge's first reign as WWE champion was the shortest on this list, it accomplished the most.

The Money in the Bank match is designed to propel new stars into the main event, and Edge's Money in the Bank championship reign was a resounding success at doing so.

Of all the Money in the Bank winners, Edge is the only to cash in, enter the main-event scene and never look back.

To this day it's hard to not think of Edge when the words "Money in the Bank" are uttered.

Follow Daniel on Twitter @dvanboom

Keep Reading