The All-Motorsport Power Rankings: Week 14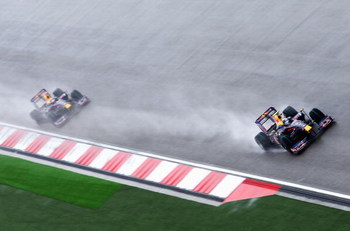 The world was back on track this week, with F1, NASCAR, Indycar, ALMS and V8 Supercars all running over the weekend, creating various levels of interest.
Maybe it's because I'm British that I'm obsessed with the weather, but once again Mother Nature and precipitation tried to muscle in on the weekend's racing, forcing the Grand Prix to start behind the safety car.
Now, F1 goes to Bahrain this week (and if it rains in Bahrain it WILL be a conspiracy theory) so has anyone checked the weather channel for Kansas and Alabama??
15. Michael Waltrip (NASCAR)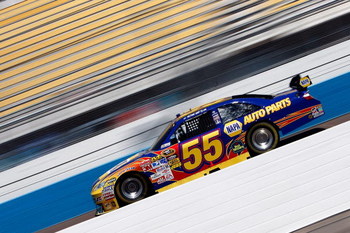 Normally if you take a guy out it's bad, but Robby Gordon–it's like euthanasia .
14. Paul Tracy (Indycar)
13. Paul Gentilozzi (ALMS)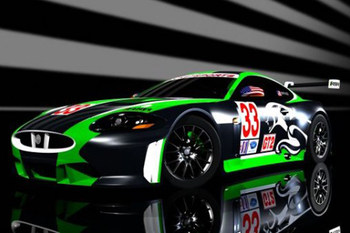 12. Sam Hornish Jr. (NASCAR)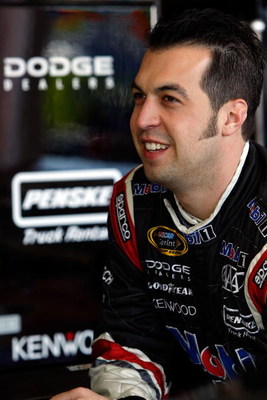 Ninth!!
Who are you and what have you done with Sideways?!
11. Adrian Sutil (Formula 1)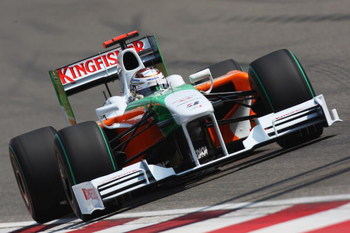 You can't blame Kimi this time–the guy who was overtaking him can vouch for his whereabouts.
10. Gil de Ferran (ALMS)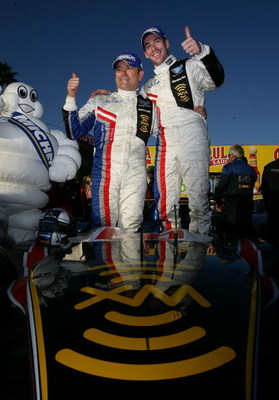 9. Danica Patrick (Indycar)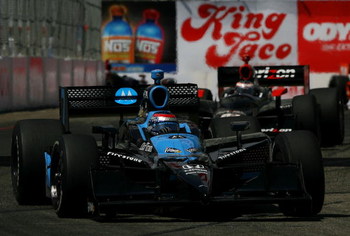 Admit it.
You were a little impressed with her Long Beach performance.
Go on.
8. Will Power (Indycar)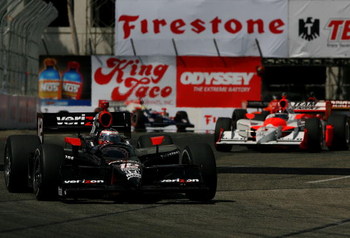 Now joining Jamie McMurray scanning the classifieds.
7. Helio Castroneves (Indycar)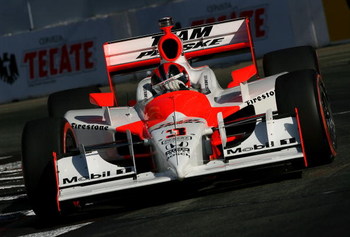 "Nothing can be said to be certain, except death and taxes." - Ben Franklin
Coming soon - "Helio's Elixir of Life"
6. Tony Stewart (NASCAR)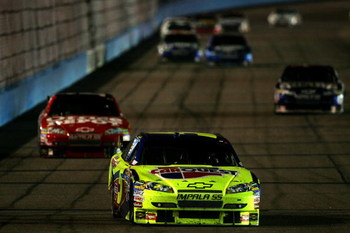 When will Stewart get that win?
Hmmm...Talledega.
5. Mark Webber (Formula 1)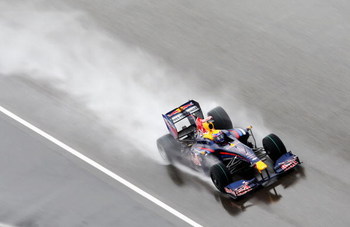 While we were all harping on about boy wonder, Mark was scoring his best-ever F1 finish.
4. Jamie Whincup (V8 Supercars)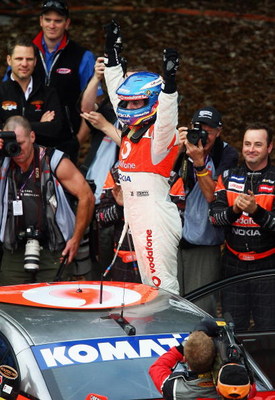 Two more V8 Supercars wins in Hamilton, New Zealand, give him a perfect 4-for-4 record and a 102-point lead.
3. Dario Franchitti (Indycar)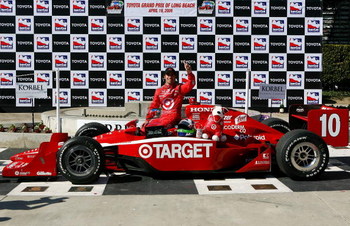 This week's most inaccurate quote:
Ashley Judd – Dario won against the "best competition in the world".
No. Just No.
2. Mark Martin (NASCAR)
1. Sebastien Vettel (Formula 1)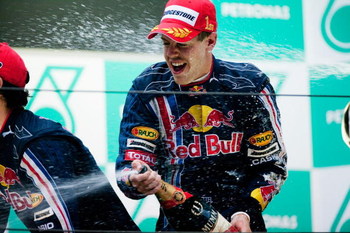 Red Bull gives you wiiiiiiiiiins.
Keep Reading