UEFA Champions League: Storylines for the Possible Semifinal Matchups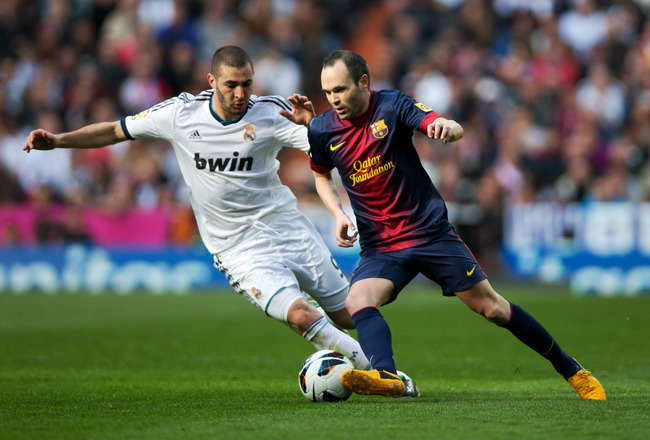 Jasper Juinen/Getty Images
The possibility of some tantalizing matchups between four great teams is what makes the Champions League draw on Friday special.
The draw will be an open one, meaning any team can face any team and there will be no seeding.
It will also be the case of Germany against Spain as Barcelona, Bayern Munich, Borussia Dortmund and Real Madrid are the semifinalists of Europe's most illustrious club competition.
Each team has won the competition at least once, but in recent times Barcelona has been the dominant force in the competition.
Dortmund would be the underdogs in every situation but they would be extremely dangerous ones.
Here are some storylines to look forward to in each scenario for the Champions League.
*Unless otherwise stated all statistics courtesy of UEFA.com.
Borussia Dortmund vs. Real Madrid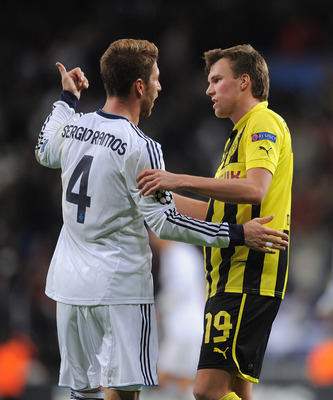 Denis Doyle/Getty Images
Storyline: Not You Again
Borussia Dortmund and Real Madrid have already met in the group stages of this year's Champions League.
The German side won the head to head between the duo, with a win at home and a draw at the Santiago Bernabeu.
Both games were tightly contested and full of excitement. The second set of games may provide the same action.
Real Madrid would have the advantage of experience in getting to this stage before, but Dortmund have the fresh knowledge that they can beat the Spaniards.
Interestingly enough, Dortmund's last semifinal appearance in the competition, during the 1997/98 season, was against Madrid, with the Spanish club winning the tie and going on to win the competition.
Real Madrid lead the series in European contests with two wins to Dortmund's one.
Barcelona vs. Bayern Munich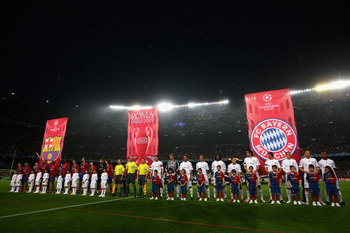 Jamie McDonald/Getty Images
Storyline: Pep Guardiola's old team versus his soon-to-be new team
Two of Europe's most dominant teams this season would certainly produce a great matchup.
One interesting talking point concerns a manager who made one team what it is, and is soon set to do the same to the other.
Neither team would have much to think about other than this game.
Bayern have already clinched the league title, and will have already played the German cup semifinal a week before.
Barcelona could be in the same position as far as a league title is concerned, and they don't have a domestic cup to worry about.
The last time these teams met in this competition was the quarterfinal stage of the 2008/09 Champions League. Barcelona went on to win the competition
Bayern Munich lead the European series with three wins to Barcelona's one.
Bayern Munich vs. Borussia Dortmund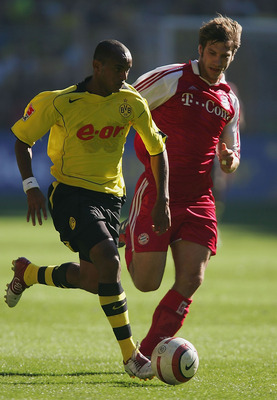 Stuart Franklin/Getty Images
Storyline: Burgeoning German Rivalry
Bayern Munich took the title from Borussia Dortmund this season in emphatic fashion, and ended Dortmund's run of two straight titles in the process.
Should the two meet in the semis, it could be the final step needed to start a rivalry. Especially if Borussia Dortmund wins the tie.
The Bavarians have been in charge when these sides have met so far this season, having won two and drawn once in three meetings.
With that recent history in their favour, and the experience of being in this position before, Bayern would be favourites.
Dortmund lead the European series between the two with one win to Bayern's zero.
Barcelona vs. Real Madrid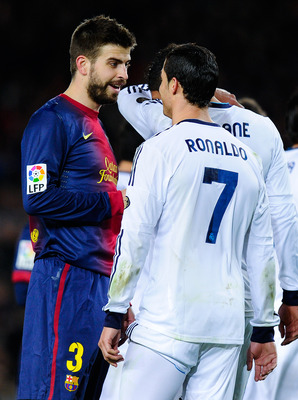 David Ramos/Getty Images
Storyline: "El Clasico"
There's not much to be said about how fantastic a meeting between these sides could be.
Real Madrid seem to have gained the upper hand in recent meetings, having lost only once to Barcelona in six games this season.
These teams met in this stage of the competition during the 2010/11 season, and Barcelona went on to lift the trophy.
It could be the final time that Jose Mourinho is in charge of Real Madrid against their greatest rivals, and he would certainly want to make it one to remember.
Barcelona would like nothing better than to keep their rivals from a 10th Champions League trophy, and would fancy their chances over two legs.
Real Madrid lead the European series between the sides with three wins to Barcelona's two.
Bayern Munich vs. Real Madrid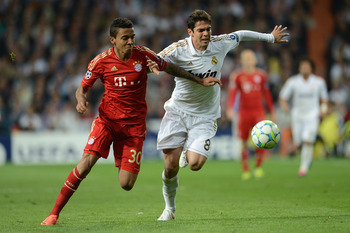 Jasper Juinen/Getty Images
Storyline: Real Madrid revenge?
Last season, Bayern Munich knocked Real Madrid out of the Champions League in the semifinals on penalties.
This season could be Madrid's chance to return the favour.
If the two meet again, it will be interesting to see what tactical changes are made to allow one team to prevail.
These sides have met the most in European competition, and have 21 finals appearances between them.
Munich lead the European series between the two with 11 wins to Madrid's seven.
Barcelona vs. Borussia Dortmund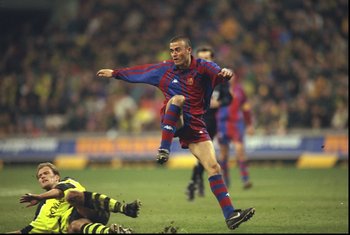 Getty Images/Getty Images
Storyline: Experienced heads versus Young Upstarts
There is plenty of experience in the Spanish side, and that is in stark contrast to the youthful German side.
Barcelona would be favourites should this be one of the semifinals chosen, but they will certainly be wary.
If Dortmund got through to the final—against the world's best team, no less—it would be a significant point in their recent revival.
Barcelona lead the European series between these sides with one win to Dortmund's zero.
Keep Reading