Brooklyn Nets vs. Boston Celtics: Postgame Grades and Analysis for Boston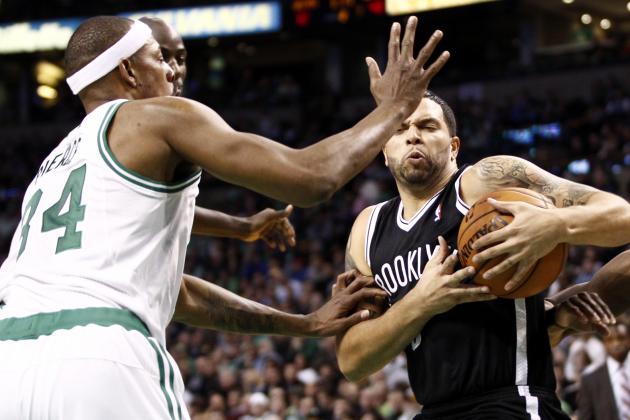 Mark L. Baer-USA TODAY Sports

The Boston Celtics fell to the Brooklyn Nets 101-93 in a game that never felt out of hand, but at the same time never felt winnable for Boston.
Paul Pierce led the Celtics with 23 points on just 11 shot attempts, but the story of the game was Avery Bradley's foul trouble. He only played 12 minutes, allowing Deron Williams to get going and completely take over the ballgame.
Boston also attempted zero free throws in the first half.
Begin Slideshow

»
Avery Bradley
Bradley knocked down his first jumper from the outside but picked up two fouls in the game's first four minutes, sending him to the bench.
That was the theme, with Bradley then picking up his fourth foul just a minute into the second half. He played just 12 minutes.
Grade: D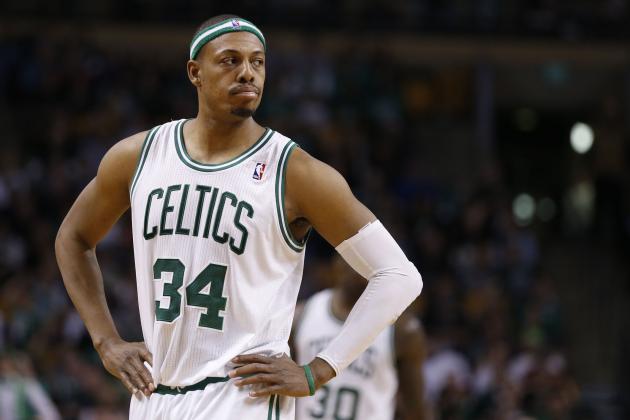 David Butler II-USA TODAY Sports

Paul Pierce
He knocked down his first two attempts from deep and flexed some muscles on the defensive glass early on. His offensive game went cold for a while but picked up dramatically in the second half.
Pierce was the only Celtic getting to the free-throw line, at one point 5-of-5 while the rest of his teammates were 0-of-0 late in the third quarter.
Without him, Boston would've lost by a much bigger margin.
Grade: B+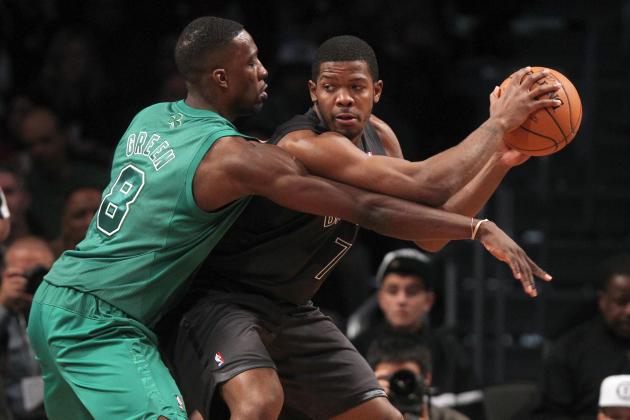 USA TODAY Sports

Jeff Green
Green was aggressive in the first quarter, but nothing seemed to go his way. He led Boston with six shot attempts in the period, but he missed five of them.
That continued throughout the game, as he just couldn't get anything going, be it with a jump shot or a drive to the basket. With just over seven minutes to go in the fourth quarter, he drove hard for an and-1, cutting Boston's deficit to nine.
In the end it wasn't enough, as he finished with 11 points on 4-of-17 shooting.
Grade: C-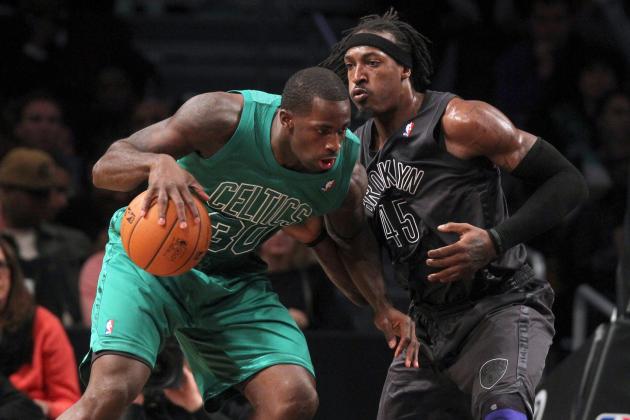 USA TODAY Sports

Brandon Bass
Bass' tear of successful play continued in the first quarter. He started the game 4-of-4 with an absolutely ridiculous two-handed smash over Brook Lopez.
From that point on, Bass did absolutely nothing, except miss wide-open jumpers. He finished with 10 points and three rebounds, missing six of his last seven shots.
Grade: C+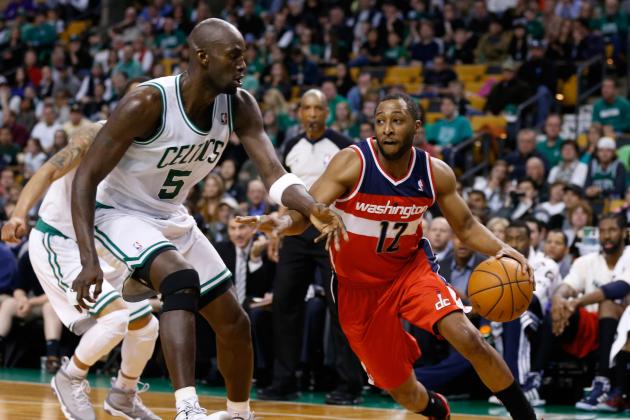 David Butler II-USA TODAY Sports

Garnett looked out of sorts in the opening quarter, badly missing a couple point-blank, albeit contested, shots.
He finished the period 0-of-4 with zero points in six minutes. As the game went on, he struggled to find a rhythm on either end.
By the end, he had 11 points, eight rebounds and four assists in 28 minutes. The Celtics will obviously need more from him if they want to see any success in the playoffs.
Grade: C-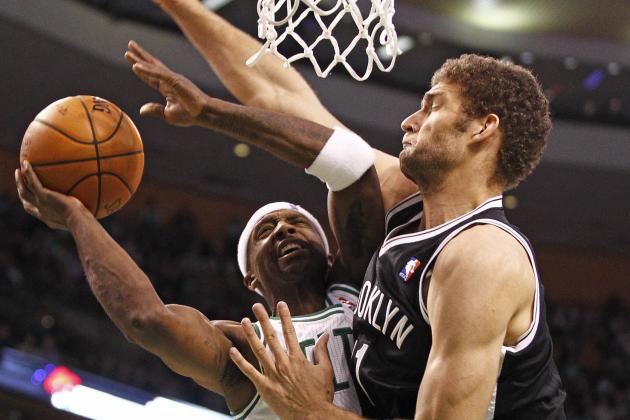 Mark L. Baer-USA TODAY Sports

Jason Terry
Apart from a nifty steal that eventually led to a Celtics turnover, Terry was a ghost in the first half, where he finished 1-of-3 from the floor for two points.
Nothing much going in the second half, though. Terry missed six of his seven total shot attempts and finished with four points.
Nights like this have become the norm for a once-useful 2-guard.
Grade: D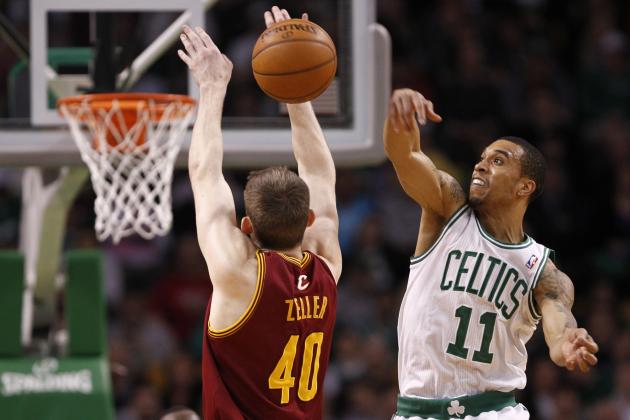 USA TODAY Sports

Bench
In the second quarter, Chris Wilcox ran a beautifully rare give-and-go with Kevin Garnett that resulted in a dunk.
A few plays later, he missed a wide-open dunk attempt after a rare drive to the basket, but gobbled the rebound and finished with a stuff.
For whatever reason, Wilcox only played six minutes.
Jordan Crawford ran the floor splendidly in the first half, scoring four straight Boston points in the second quarter, all on transition layups.
And Terrence Williams led everyone on the bench with eight points.
Grade: C