The Ultimate Fighter 17 Finale: Who's on the Hot Seat in Vegas?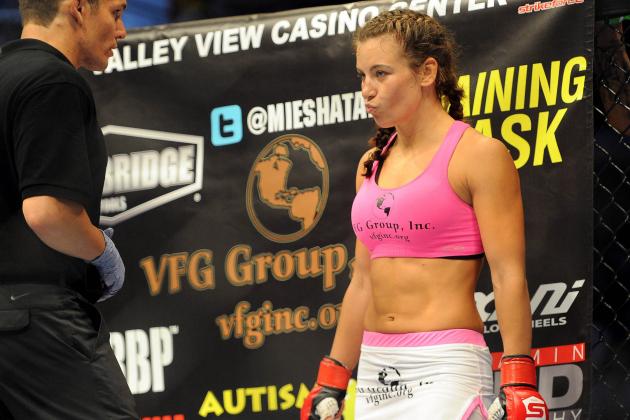 Jayne Kamin-Oncea-USA TODAY Sports

The UFC will be back in its hometown of Las Vegas on Saturday for the season finale card of the 17th version of The Ultimate Fighter. The card will feature 12 fights, with the main event being a battle between two Top-10 bantamweights in Urijah Faber and Scott Jorgensen.
In addition to that high-stakes battle, Uriah Hall will look to earn a UFC contract when he fights in the TUF finals against teammate Kelvin Gastelum. Also at stake will be a coaching stint on the next season of TUF, with the winner of Miesha Tate vs. Cat Zingano moving on to coach opposite UFC women's bantamweight champion Ronda Rousey.
All of the aforementioned fighters will feel some type of pressure leading into April 13 card. What follows are the fighters who will be under the most pressure.
Begin Slideshow

»
As things stand, the most memorable thing Maximo Blanco has done inside the Octagon is have a gymnastics competition with Marcus Brimage following their bout at UFC 145.
I'm unsure if the cartwheels and backflips figured in the scoring of the fight, but even if they did, they were of no help to Blanco, as he was on the losing end of a split decision.
The loss was his second consecutive defeat. Blanco tapped to a Pat Healy rear-naked choke in his previous bout, which was contested under the Strikeforce banner.
Two consecutive losses and fighting in the opening contest on Facebook should be a clear indicator to Blanco that he's in desperate need of a win in Las Vegas.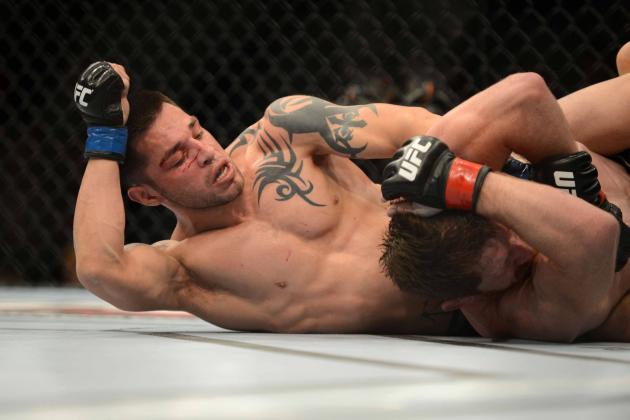 Ron Chenoy-USA TODAY Sports

MMA is one of those sports where an athlete, in the minds of many, is only as good as his last fight—something Daniel Pineda may find out if he loses to Justin Lawrence on Saturday.
Pineda was riding a seven-fight winning streak when he faced Mike Brown at UFC 146. After 15 minutes, Pineda's winning streak was history, as Brown's hand was raised in victory. A few months later, at UFC 149, Pineda's winning streak was pushed even further back in the memory of MMA fans when he suffered a first-round knockout loss to Antonio Carvalho.
If Pineda's losing streak extends to three, he may be looking for a new promotion after Saturday night.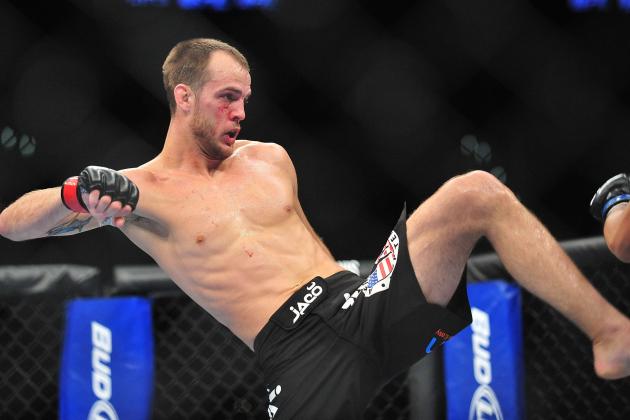 Gary A. Vasquez-USA TODAY Sports

In UFC time, Cole Miller has had a pretty long career, joining the promotion as a contestant in season five of The Ultimate Fighter.
Miller would go no farther than the quarterfinals of that season, but he was offered a spot on the season finale fight card. He made the most of the opportunity, earning "Knockout of the Night" honors for his 70-second KO of Andy Wang.
Miller put together a decent run after that bout, running up a career UFC record of 7-5 while earning five Fight Night bonuses. The problem for Miller is that of those five defeats, three have come in his last four fights, with the losses coming via decision.
Miller is not pulling down a huge amount of cash, earning $21,000 in his last fight, but one can imagine that the UFC would rather invest that money in an up-and-coming name if it is going to a fighter competing on the Facebook portion of the preliminary card.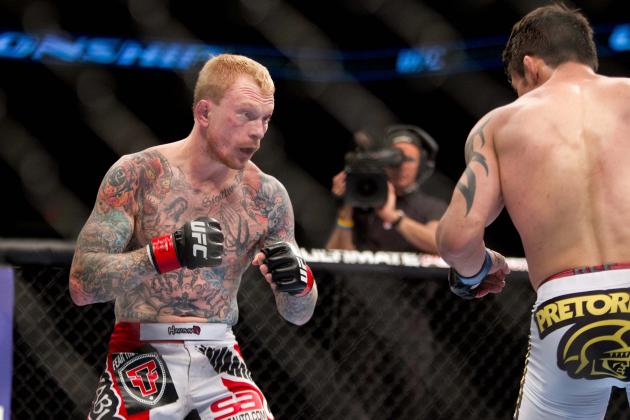 Bruce Kluckhohn-USA TODAY Sports

Bart Palaszewski will face Cole Miller on Saturday's TUF 17 Finale fight card, and like his opponent, he will have a great deal at stake—specifically, his UFC career.
Palaszewski has been fighting in the WEC/UFC since 2008 and has put together a record of 6-5, earning three Fight Night bonuses during that run. The problem for Palaszewski is the same one that Miller faces: He has lost three of his last four and two in a row. Like Miller, all three defeats have come by way of decision.
One good thing about this bout is that both fighters know their back is against the wall, so this one may very well be the sleeper pick for "Fight of the Night."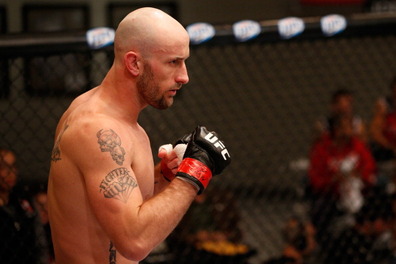 Josh Hedges/Zuffa LLC/Zuffa LLC via Getty Images
If you blinked, you may have missed the post TUF career of Colin Fletcher. Fletcher was a finalist in the TUF: The Smashes, losing to Norman Parke by unanimous decision.
After dropping that fight, Fletcher was matched up against Mike Ricci, the runner-up from season 16 of The Ultimate Fighter. Fletcher was on the wrong side of the scorecards in that fight as well, and then he was an ex-UFC fighter.
The message here should be clear to all non-TUF finalists: Perform or your UFC career could be very, very brief.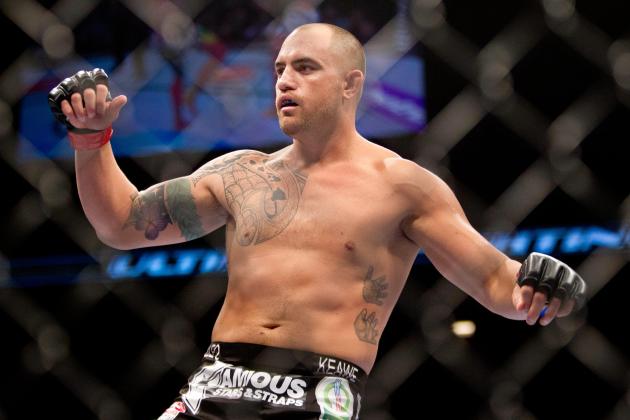 Bruce Kluckhohn-USA TODAY Sports

Travis Browne was on a 13-0-1 run prior to his main event bout against Antonio Silva in October of last year. Unfortunately for Browne, his successful run came to an end that evening when he suffered an injury to his leg and ultimately lost the bout via first-round TKO.
After rehab and a training camp, Brown is ready to get back in the Octagon on April 6, facing Gabriel Gonzaga.
Speaking to Bleacher Report, Browne had the following to say about his upcoming bout, "I'm more motivated than I've ever been. I'm more confident than I've ever been. I'm going out there to make a statement.
Coming off a loss and a disappointing performance like my last fight, you really want to get out there and show people what you are really capable of. I want to make a statement in this fight and show the rest of the heavyweights in the division that I'm better than my last performance and show them what I'm all about."
Browne is in no danger of losing his UFC employment, but two consecutive losses will make his road to title contention an arduous one.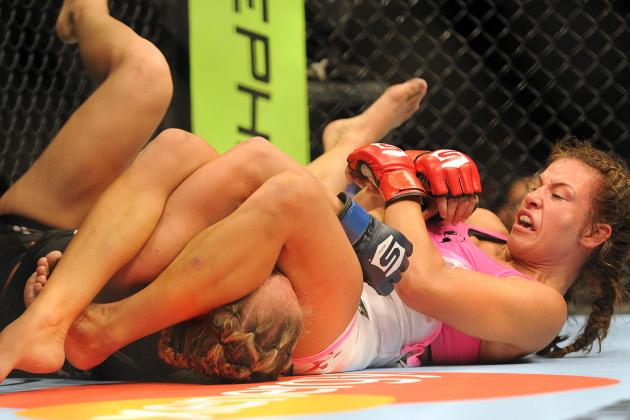 Jayne Kamin-Oncea-USA TODAY Sports

What's on the line for Miesha Tate on Saturday? Only a shot at coaching against her nemesis UFC bantamweight champion Ronda Rousey on the upcoming season of The Ultimate Fighter and a shot at Rousey's title after filming wraps.
The pressure is clearly on Tate in her bout against Cat Zingano, who is, let's face it, a relative unknown to most fans. Win and she was supposed to; lose and she'll have a long road back to title contention.
Tate, speaking to Bleacher Report, said that Zingano may not be ready to face the bright lights of the UFC, "It's definitely something I've thought about because she was noticeably nervous around all of the media when we did the appearance at UFC 157. She was kind of just in awe of it all. You could kind of tell she was awestruck by it all. She didn't know what to make of it, it was all exciting, it was all new. She was kind of nervous and kind of stuttering in her interviews. She just didn't seem as comfortable with the atmosphere, and I really feel that could be a huge advantage for me."
Tate was also dismissive of Zingano's past opponents. "I don't think she's fought anyone in the top 10 at all at 135. She's never fought on the big stage. I think it's going to be a disadvantage. It's going to be quite a shock for her."
These type of comments should raise some red flags for Tate's camp. If she's taking her opponent the least bit lightly, she could be in for a big surprise.
When Chael Sonnen points to a huge poster of Anderson Silva and tells you that he thinks you could defeat that guy before you even make your official UFC debut, you can bet that you'll be under some pressure when you finally enter the Octagon for real.
That's the spot Uriah Hall finds himself in when he fights on this Saturday's TUF 17 Finale.
There's no doubt Hall has a huge upside and has been handing out all types of crazy butt-kickings on The Ultimate Fighter, but the reality is the level of competition he is facing right now is nowhere near the level of Anderson Silva.
It would be nice to give Hall a bit of a ramp-up period, but that doesn't look like it's going to happen.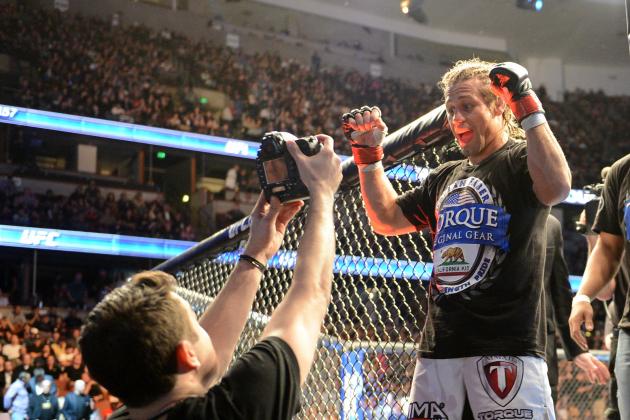 Jayne Kamin-Oncea-USA TODAY Sports

Urijah Faber's time as a title-shot machine is on the line on Saturday night. Faber has fought for UFC gold twice in his last four fights (losing both), and he undoubtedly hopes that a win over Scott Jorgensen in the main event of the TUF 17 Finale card will earn him yet another title shot.
It very well might, but a loss to Jorgensen will put Faber's record at 6-6 in his last 12 fights and will most likely end any talk of him receiving another shot at gold.