Fun NBA Beard Pacts That Are Worth Growing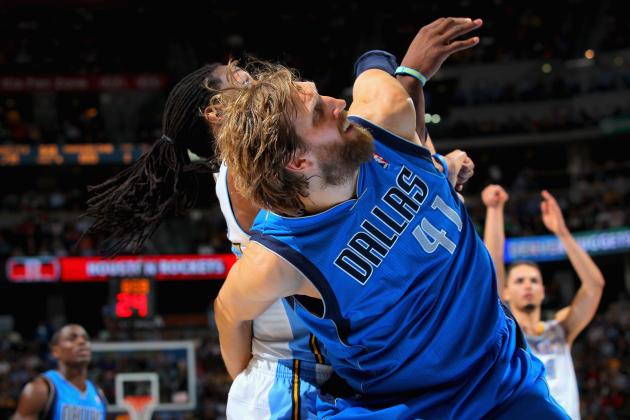 Doug Pensinger/Getty Images

If the Dallas Mavericks' beard-growing pact has taught us anything, it's that making a promise your team can't back up is a dangerous thing.
Back in the end of January, Dirk Nowitzki and a few choice members of the Mavericks started growing beards, vowing not to shave until the team crept back to .500. At that point, they were 21-28, still seven games below their mark.
Fast-forward two months and Dallas has improved quite a bit, but the Mavericks remain a game below .500 and dangerously close to reaching the end of the season without the opportunity to shave off their face fur.
Will they decide to hang onto the beards over the summer, waiting to shave until the start of next season, or is the end of this season and the inevitable early vacation the end of the hair growth?
Whatever the result, the Dallas pact has got me thinking about what a fun idea it is for a struggling team.
What other beard pacts could we see throughout the league, and who would be the best at putting on a few extra ounces of face weight?
Begin Slideshow

»
Marc Serota/Getty Images

This is the ninth season for the Charlotte Bobcats, and with one playoff appearance in that time, it seems as if they've been an unmitigated disaster as an NBA team.
Their attendance is always near the bottom of the league, and their roster always seems to be a combination of the first stop for a bunch of young guys before they move on to be mediocre bench players, and the final stop for veterans that nobody wants anymore.
In nine seasons, they've finished with more than 30 wins just five times, peaking at 44 wins in 2010.
Even if they win their final four games of the season, Charlotte will fail to finish with 30 combined wins over the past two years.
They need motivation, and more than that, they need some sense that they're a team out there and not just a bunch of guys playing basketball.
It might take all year, but setting a goal for 30 wins next season and then putting a consequence on top of that could be just what this team needs. Plus, they could see the community rally around them, being a team that finally shows some dedication to each other.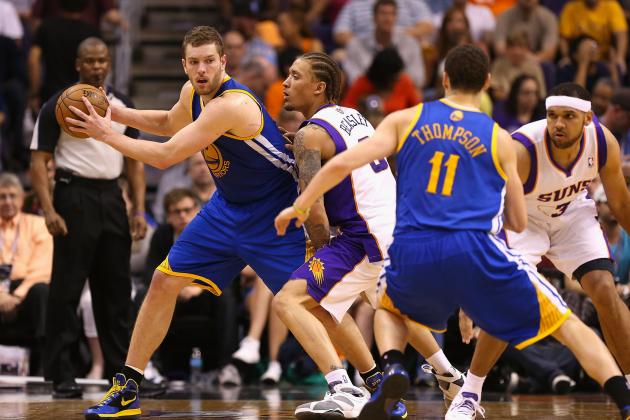 Christian Petersen/Getty Images

With Mark Jackson coming in to coach the Golden State Warriors last season and being adamant that he planned on emphasizing defense over the run-and-gun style they had played since before the "We Believe" season back in 2007, the Warriors have definitely made some strides.
Jackson and the Warriors have done a fine job. Even though they give up a notch below 100 points per game, they do it while playing the sixth-fastest pace in the NBA. That puts them at 12th in the NBA in terms of points per 100 possessions.
He realized the makeup of this team needed the run-and-gun offense, but at the same time adapted the defense to be a decent, albeit streaky unit.
So this one is a beard-growing pact just for Jackson. I want him to start next season out with a clean face and not shave his beard until the Warriors have spent a month as a top-10 team in defensive efficiency.
If they dip below that mark, it's time to start growing again, and his team can take solace in the fact that they get to shave their grizzly coach if they play solid defense.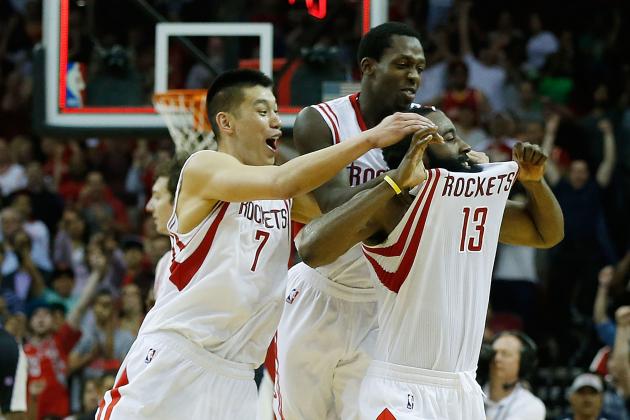 Scott Halleran/Getty Images

While the Warriors are a team that can very easily play good defense and use their athleticism and length to give opponents trouble, the Houston Rockets know exactly who they are.
Odds are, if they don't score a bundle of points, they aren't winning.
Houston averages more than 106 points per game, which is tops in the league. However, they have also failed to score 100 points in 24 games this season, winning just seven of them.
The big dropoff seems to come at 96 points. Houston is 4-3 when scoring between 96 and 99 points, but they're an unimaginably bad 3-14 when they dip below 96.
This can be an ongoing beard pact for the entirety of next season.
Provided there are no drastic changes in the roster, members of the Rockets will pledge to keep away from the razor after every game in which they score at least 96 points. Dip below that mark for a game and they've got to cut it off and start again from scratch (Harden can do whatever he wants, however).
It would be a fun visual to measure their length of success offensively, and it would give them all a chance to catch up to Harden.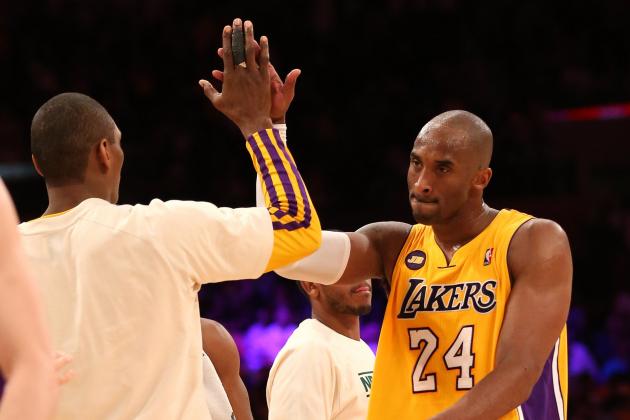 Stephen Dunn/Getty Images

The longest winning streak the Los Angeles Lakers have put together this season is a measly five games. Even the Toronto Raptors have a five-game winning streak to their name this season. In fact, they've done it twice.
Los Angeles' biggest downfall has been the ability to sustain success, as they've gone long periods of time trading wins for losses, never putting together a group of games to make it seem as if they're going to be able to have any kind of postseason success.
So, for next season's foray into year two of the superteam experiment (should Dwight Howard choose to return), the group of guys need to forgo shaving from day one.
Keep the razors away for at least 10 consecutive games, and if they win those first 10 games, then they can shave. Those beards have to hang around until 10 straight wins come across their schedule; otherwise, they can all get used to looking like Pau Gasol.
This is mostly sheer curiosity over what Kobe Bryant would look like with a beard, but I'd like to see Mike D'Antoni get in on the action as well, if he hangs around long enough.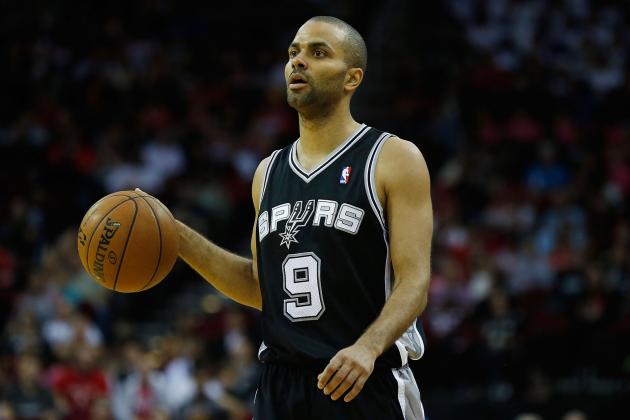 Scott Halleran/Getty Images

This is the one that could go on the longest.
The San Antonio Spurs have won at least 50 games in a season ever year since 2000. That's 14 straight seasons without dropping into the 40s in the win column, and that includes last year's 66-game schedule.
If the Spurs would have started this beard pact all the way back in 2000, Tim Duncan would have to retire from the game because of the sheer length of his beard. He wouldn't be able to run without tripping over his facial follicles.
I suppose this one can be a year-to-year thing with the group. Start the no-shave pact at the beginning of each season, and shave once the team reaches 50 wins. If they don't make it, the beard has to stay on for the entire season.
Not only would it give them all motivation for the tedious regular season, but it would also be interesting to see how long these beards get from year to year and how long they keep the pact going.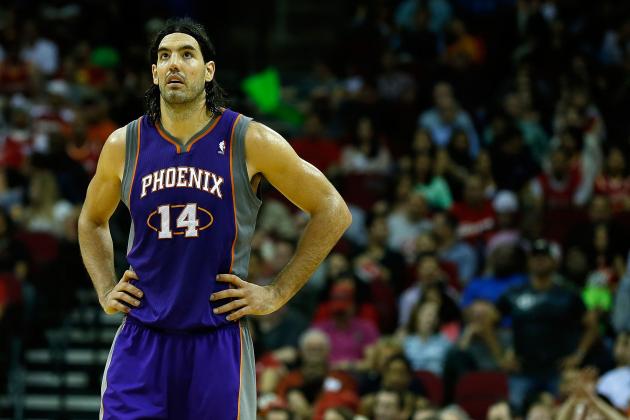 Scott Halleran/Getty Images

If you're looking for a reason to watch any team with tanking on their mind, I've got half an idea for the whole lot of them, and it requires a rule change in the NBA.
Once March comes around and teams begin to get eliminated from the postseason, it becomes painfully obvious that teams start overprotecting their players and fiddling with rotations to the point that the losses start to pile up.
After teams are eliminated, make it a finable offense for players to shave after losing to any team out of the top eight in either conference at that point. The only way to shave off the scruff is to beat one of those equally bad teams.
It's not a punishment for losing in general, just for losing to comparably bad teams.
Not only will it give us all a bit of a way to measure who is tanking harder than who, but it also becomes a bit of a badge of shame for players to wear their scraggly neck-beards as their team continues to lose.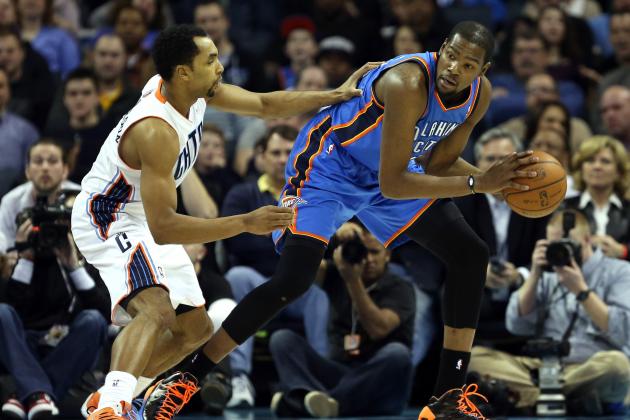 Streeter Lecka/Getty Images

They can start this one right away and hope that they don't end up with a team full of players looking like James Harden.
Get the team on the same page, giving them the motivation to continually desire the same result at the end of the season.
Perhaps it brings them together more as a team and makes each of them realize which shots are best to take and when to stop chucking up needless three-pointers.
With the lot of them growing beards together, we could easily see that they're on the same page, all of them putting their effort into nothing but winning a championship.
If they fail this season, they have to shamefully shave it off before tipoff of the home opener the following season.
Not only does this give them a forced punishment of wearing a beard through the hot Oklahoma summer, but it also gives them a feeling of renewal at the start of every season.