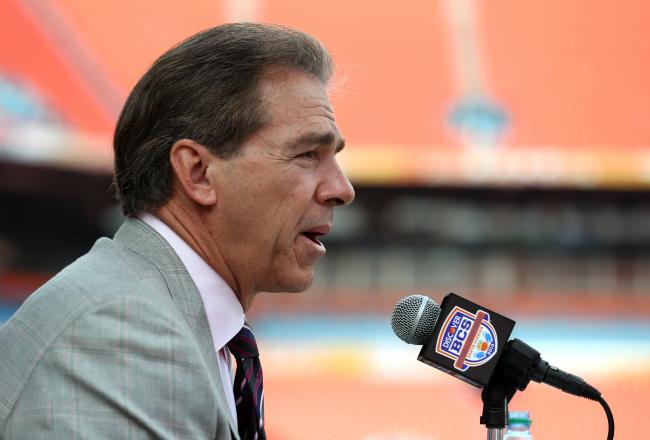 Streeter Lecka/Getty Images
The Packers trekked to Texas A&M.
The Falcons traveled to Clemson.
And, as Nick Saban revealed today, several other NFL teams have hoofed it to Alabama to study how to stop the read-option after it was used so effectively by teams such as the 49ers last year. ...