5 Bantamweight Prospects the UFC Should Sign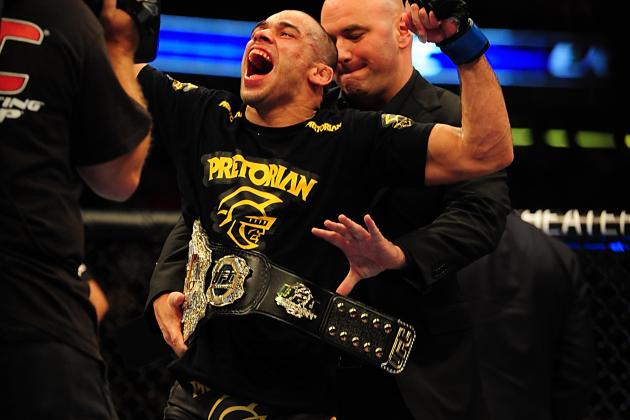 Anne-Marie Sorvin-USA TODAY Sports

We continue the "Prospects the UFC Should Sign" series, which will take us division by division, looking at the top prospects that should be signed by the UFC.
The bantamweight division is one of the most exciting weight classes in the UFC. With champion Dominick Cruz mending injuries, Renan Barao has terrorized the division and become the new interim champion.
Further than him, there are a number of solid talents, including Eddie Wineland, Urijah Faber and Michael McDonald. Here are five bantamweight prospects that the UFC should sign to continue making this division as legitimate as it is now.
Note: Here is last year's top-five list. Of the five, none were signed by the UFC.
Begin Slideshow

»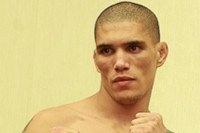 sherdog.com
Record: 14-2
Last Fight: Draw vs. Pedro Nobre
Rodolfo Marques is one of the many Nova Uniao prospects that are taking the lighter weight classes by storm. He is a well-rounded guy with lots of upside and a solid resume to back him.
"The Nightmare" owns most of his wins via decision, but the grappler with power in his hands has earned five stoppages in his career. A few of the guys he has beaten include Yusup Saadulaev, Jesse Brock and Zeilton Rodrigues.
Marques is just one of the many examples of the type of talent that Brazil is pumping out, especially from the Nova Uniao camp.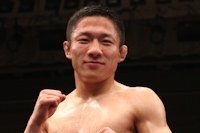 sherdog.com
Record: 10-1
Last Fight: Submission win vs. Hiromasa Ogikubo
One of Japan's brightest prospects, Kyoji Horiguchi is making a name for himself overseas winning exciting fights and doing so with a high finishing rate.
Horiguchi is a finisher, putting away six opponents by knockout and one by submission. His biggest win to date came against UFC veteran Ian Loveland at Vale Tudo Japan on Christmas Eve of 2012.
Japanese prospects have struggled to click in the UFC, but Horiguchi has a very good chance of making a splash in the 135-pound ranks.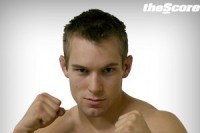 sherdog.com
Record: 9-0
Last Fight: Unanimous decision victory vs. John Fraser
Making his second appearance on this list in two years, undefeated Canadian Josh Hill may be the best prospect in any weight class currently in Canada.
Hill is a well-rounded guy, but six of his wins have come via decision. That being said, "Gentleman" owns solid victories over John Fraser, Randy Turner and Diego Wilson.
Hill seriously belongs in the UFC's 135-pound division as soon as possible. He has talent, potential to grow and youth on his side (he is just 26 years old).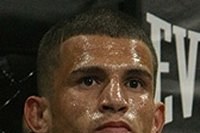 sherdog.com
Record: 13-2
Last Fight: Submission victory vs. Jesse Thornton
Jonathan Mackles, aka "The Mack Attack," is a Louisiana native who is on the rise in the bantamweight division. The Bellator and Legacy Fighting Championship veteran is a submission grappler who has a set of skills that other 135ers need to be aware of.
Currently riding a four-fight win streak, Mackles owns six of his 13 wins via submission. Two of his last four wins have come against veterans Mike Guidry and Chad Robichaux, showing that Mackles is a competitor.
If Mackles gets you to the ground, there is a chance he is going to give you major trouble. Keep an eye on this fellow going forward.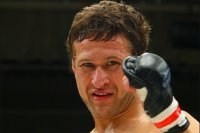 sherdog.com
Record: 13-4-2
Last Fight: Unanimous decision loss vs. Bibiano Fernandes
A grappler from Australia, Gustavo Falciroli is a high-level fighter who has competed at a high level overseas since 2007. The submission fighter has faced a number of high-level fighters, including the best bantamweight not currently in the UFC in Bibiano Fernandes.
Falciroli has nine stoppages to his name, including six by way of submission. Soo Chul Kim and Richie Vaculik are just two of the 13 men that Falciroli has defeated in his already impressive career.
He is another guy that is very marketable in the Land Down Under. This could be key in the continued push by the UFC into Australia.