22 of the Most Shocking First-Round NFL Draft Selections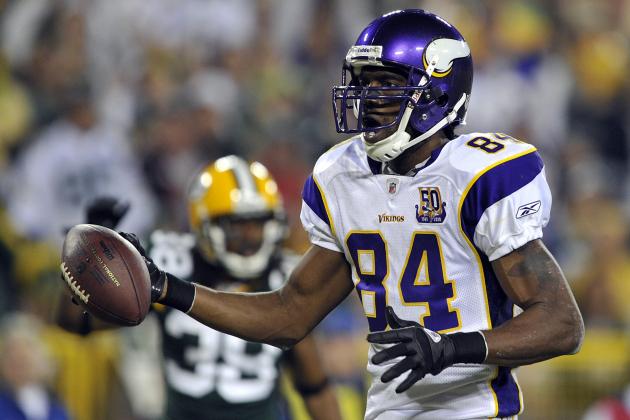 Jim Prisching/Getty Images

The title of this article could have read many things. The NFL draft dates back to 1936, and over the years, there have been some highly-debated draft picks by NFL teams. The one that I will always remember being controversial was the Oakland Raiders selection of Ohio Bobcat safety Mike Mitchell. In 2009, Al Davis picked Mitchell with the 47th draft selection overall.
I had NFL scout friends calling me saying they did not even have Mitchell on their draft boards. I remember thinking "that pick could cost some scouts their jobs." It is a scout's job to have a report on every player drafted, and I know that by drafting Mitchell, the Raiders sent a shock wave through the NFL community.
With the history of the NFL being as complex and in-depth that it is, I have decided to focus my attention to the past 15 years of the NFL draft. I am also staying with selections taken in the first round.
When NFL general managers and owners select these players, at the time, they all believe they have a future NFL Hall of Fame. Some of these picks are shocking due to when they were selected, while others just did not make a lot of sense.
Begin Slideshow

»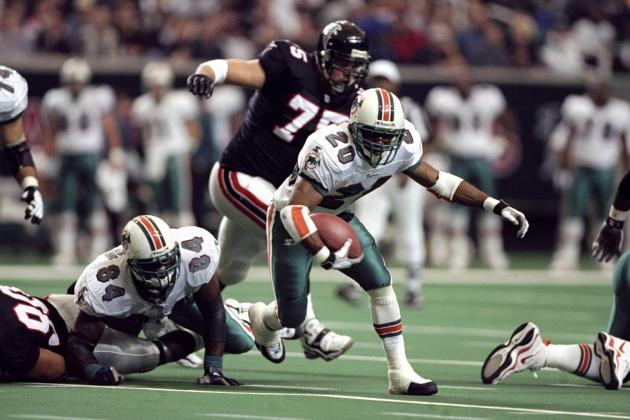 Andy Lyons/Getty Images

One of draft master and head Coach Jimmy Johnson's rare misses, Avery was an average college player out of Ole Miss that Johnson fell in love with during the process leading up to the draft. The Dolphins already had productive runner Abdul-Karim Al-Jabbar as the starter.
Avery was drafted to compete for the starting job, but his size and demeanor made him better suited as a role player. Avery never started a game for the Dolphins and was shipped to the Denver Broncos in a trade in 1999. Avery was never a fit in Johnson's offense and the pick was panned during and after the selection.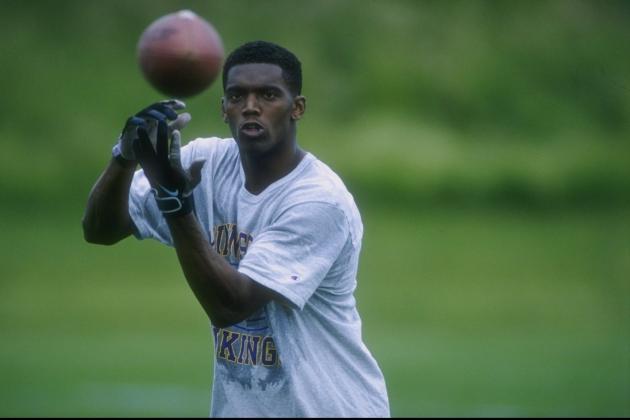 Matthew Stockman/Getty Images

This pick is not shocking due to Moss being a first-round draft selection but by how far he lasted into the first round. Moss was not even the first wide receiver taken in the 1998 NFL draft. That distinction belongs to Kevin Dyson who was chosen with the 16th pick by the Tennessee Titans.
Off-the-field issues caused Moss to slide in the first round. When the Vikings were on the clock, the pick was a no-brainer and Moss rewarded then-head coach Denny Green with his play. Moss was named NFC Offensive Rookie of the Year and went on to have a Hall of Fame career. (Interesting fact about this draft class: Eight players drafted in 1998 were still on NFL rosters in 2012.)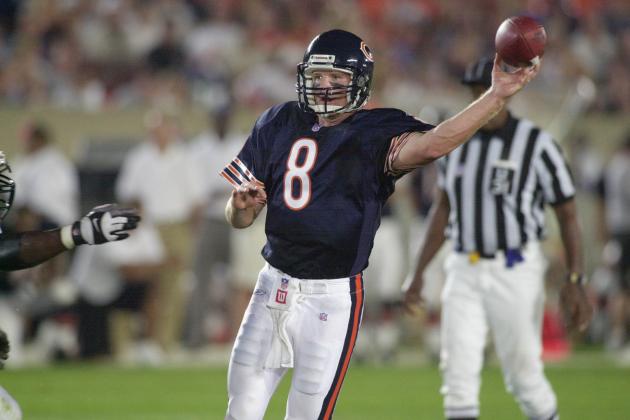 Jonathan Daniel/Getty Images

This draft will always be remembered for the three quarterbacks selected No. 1, No. 2 and No. 3 in the entire draft. Where a case can be made at how shocking taking quarterback Akili Smith with the third overall pick was by Cincinnati, the McNown pick was a surprise even to scouts inside the Bears' draft room.
The late Mark Hatley, the Bears general manager at the time, had fallen in love with McNown's moxie and thought when he drafted McNown he was getting the next Jim McMahon. McNown lasted three seasons in Chicago and was never the player Hatley hoped he would become. Missing on McNown ultimately cost Hatley his job with the Bears.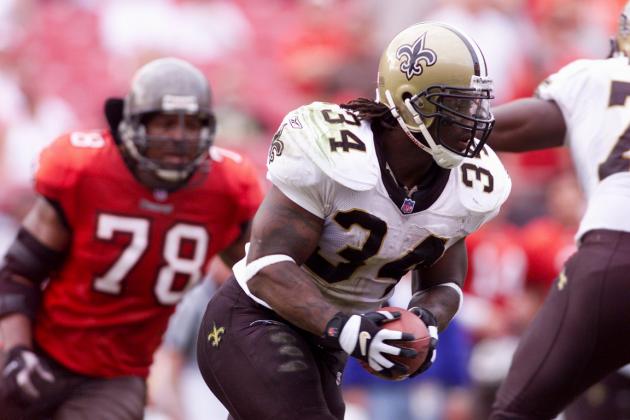 Andy Lyons/Getty Images

Williams deserved to be drafted this high as the Heisman Trophy winner and one of the best players in college history. What was shocking about this pick was how the Saints and head coach Mike Ditka came about it. Ditka was always looking for the next Walter Payton and he believed Williams was the answer.
Ditka and General Manager Bill Kuharich gave up the Saints for first-, third-, fourth-, fifth-, sixth- and seventh-round picks in the 1999 NFL draft to move up seven spots. The Redskins also received the Saints first- and third-rounders in the 2000 NFL draft. Williams had a solid NFL career, but what makes the pick so shocking is the amount the Saints sacrificed for one player.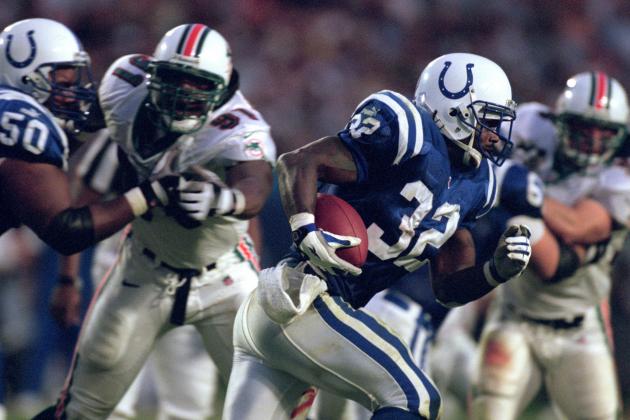 Eliot J. Schechter/Getty Images

Leading up to the 1999 NFL draft all the focus was on Ricky Williams out of Texas. But James' versatility and toughness was coveted by then general manager Bill Polian. The former architect of the Buffalo Bills passed on Williams in a shocking move to select James.
James had a solid NFL career, but the fact he was selected above Williams will always be part of his legacy. I remember scouts joking at the time, "If Williams was worth and entire draft class of picks, what would James be worth? Two full draft classes?"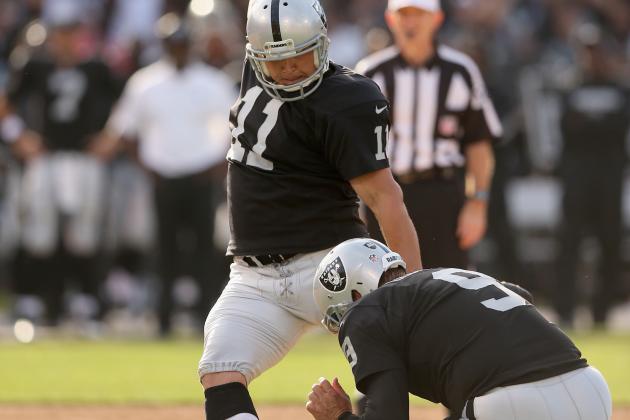 Ezra Shaw/Getty Images

Rarely does a field-goal kicker get drafted in the entire NFL draft. But to be selected in the first round is incredible. Janikowski had many off the field issues leading up the 2000 NFL draft that had many NFL personnel wary of drafting him at all.
The simple fact Al Davis again went against all logic and drafted the kicker out of Florida State in the first round sent shock waves throughout the NFL. Janikowski is still playing so the pick paid off, but at the time, the choice was interesting to say the least.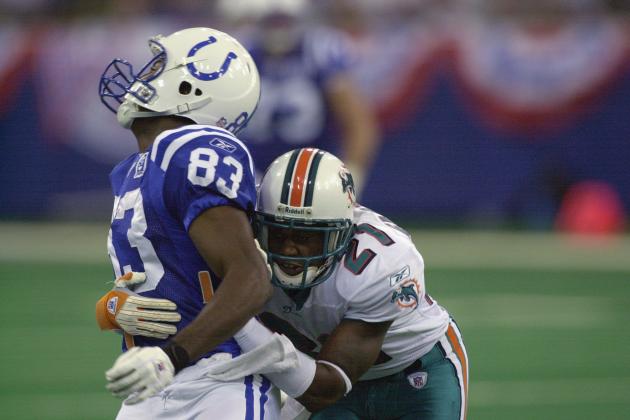 Jonathan Daniel/Getty Images

The shock of this selection for the Dolphins in 2001 was that they already had two Pro Bowl-caliber cornerbacks in Sam Madison and Patrick Surtain. While the Dolphins' philosophy was to draft the "best player available," many people in the football scouting community did not rank Fletcher as a first-round talent.
Fletcher did go onto have a decent NFL career, playing eight seasons for five different teams. But with the Dolphins needing so many other positions at the time, the fact they drafted a cornerback over the likes of wide receiver Reggie Wayne and quarterback Drew Brees will always be a draft-day mystery.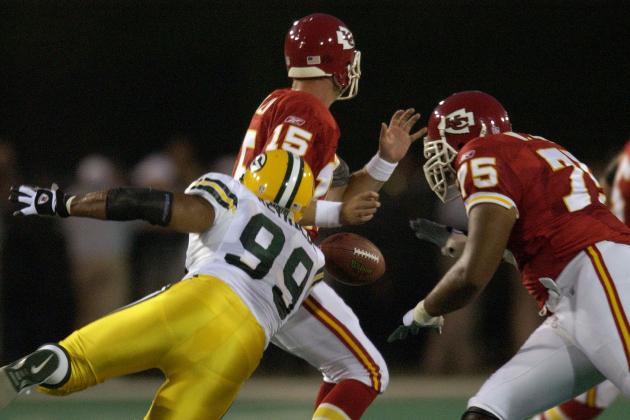 David Maxwell/Getty Images

The Green Bay Packers were in dire need of a middle linebacker and Miami Hurricane linebacker Dan Morgan was the target. General Manager Ron Wolf had ties to the university and everyone expected Morgan to be the pick at No. 10.
The Packers also needed a pass-rusher and Reynolds had a dominant senior season with 12 sacks and was named the Lombardi Award winner. In a move that shocked pundits and NFL personnel alike, Wolf drafted Reynolds and a pick later, the Carolina Panthers selected Morgan. Reynolds played three seasons for the Packers.
Rick Stewart/Getty Images

The shocking decision in this draft pick was not that Green was a first-round player, but that then-head coach Butch Davis took Green over Clinton Portis. As a former Miami Hurricane, Portis had played for Davis in South Florida and played well.
Green was bigger running back but had quite a few off the field issues that the Browns chose to ignore. The entire scouting world was shocked when Green went ahead of Portis and ultimately caused Portis to fall to a late second-round pick. Teams questioned the fact that if his former head coach will not draft him, why should we? While Green's career did not last long, Portis had a very productive NFL career.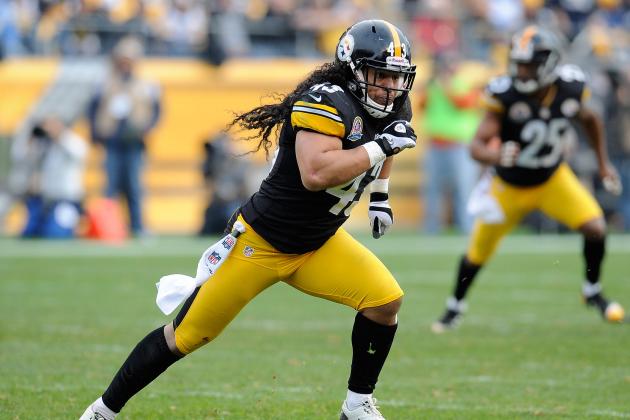 Joe Sargent/Getty Images

This pick was surprising in the fact that the Steelers got a steal from the Kansas City Chiefs in terms of draft picks to move up 11 spots to take the future Hall of Famer. Polamalu, who was clearly the best safety in the class, only cost the Steelers a third-round and sixth-round pick. Granted, the former USC star had concussion issues coming out of college, but he was still the best safety in the draft.
Taking into consideration that in 1999 the New Orleans Saints gave up their entire draft class to move up seven slots, the fact the Steelers were able to make the move for Polamalu will always be one of the best draft-day trades of all time and the rest of the NFL community is still in shock.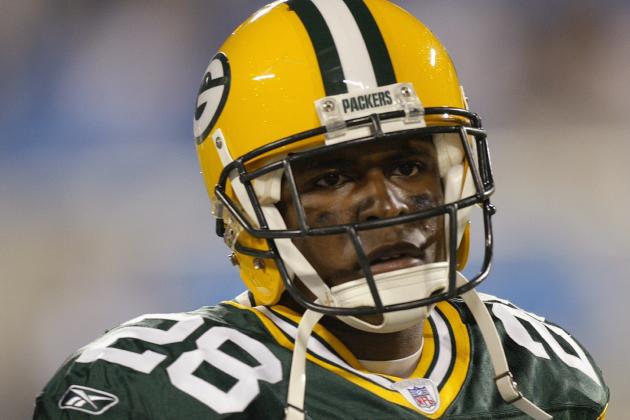 Streeter Lecka/Getty Images

The Packers were looking for cornerback help, but in a class not deep with players, they went against their drafting philosophy and took a shorter cornerback with not much college production. Carroll was a junior who came out early from Arkansas. He had one of the best combine/pro days in recent memory and enamored the Packers front office with his speed and jumping ability.
In a shocking move, the Packers selected Carroll above Ohio State's Chris Gamble who went on to be drafted by the Carolina Panthers with the 28th pick overall. Carroll never became a permanent starter in Green Bay and he was released in 2006.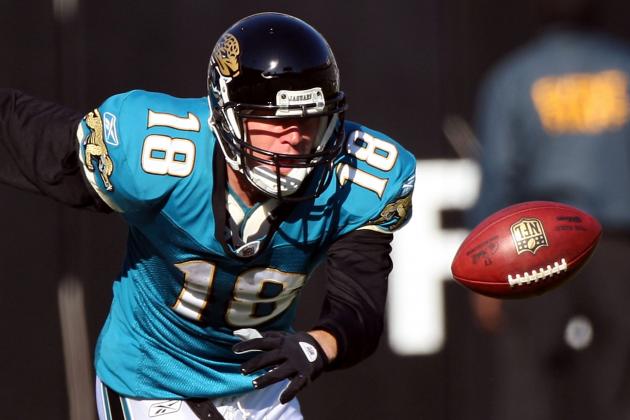 Sam Greenwood/Getty Images

The former Arkansas quarterback was hoping to make the transition to tight end in the NFL when he arrived at the NFL combine in 2005. But after running a 4.3 40 yard dash, NFL teams began to work him out at wide receiver.
While Jones was impressive in his pre-draft workouts, the entire NFL scouting community was shocked when the Jaguars used the 21st selection in the first round on the project at wide receiver. Though never having been a full-time starter, the Jaguars thought the move would pay off. Jones was released in 2008 by Jacksonville.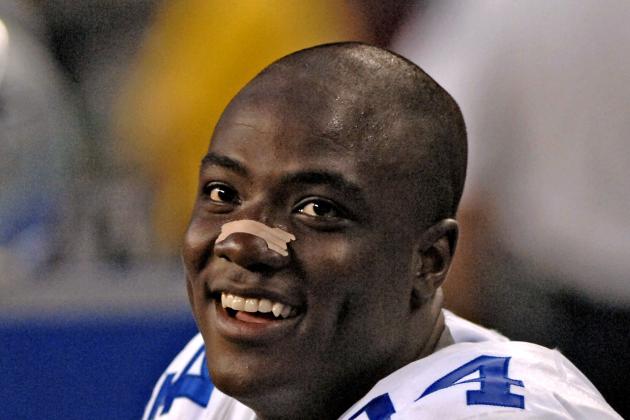 A. Messerschmidt/Getty Images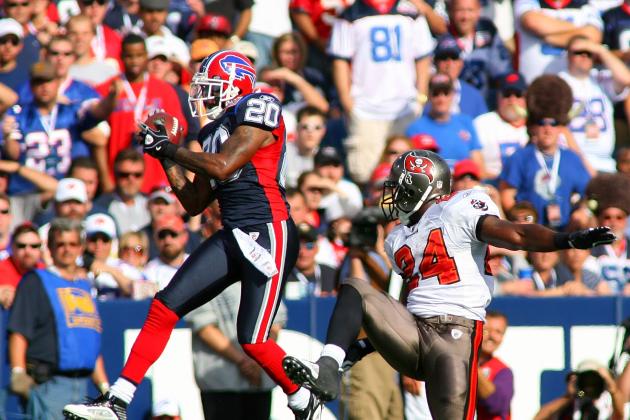 Rick Stewart/Getty Images

In a pick that caused many scouts to question the mind of coaching great Marv Levy, the Hall of Fame coach drafted Whitner. Levy, called back to Buffalo to be the general manager, drafted the former Ohio State Buckeye way too high. Safeties that are drafted in the top 10 need to be Pro Bowl- and Hall of Fame-caliber players.
Whitner was a solid player at Ohio State, but nothing he did in college or in postseason workouts garnered getting drafted so high. There were many head NFL executives who were elated Levy took Whitner so early so the players they wanted would be available.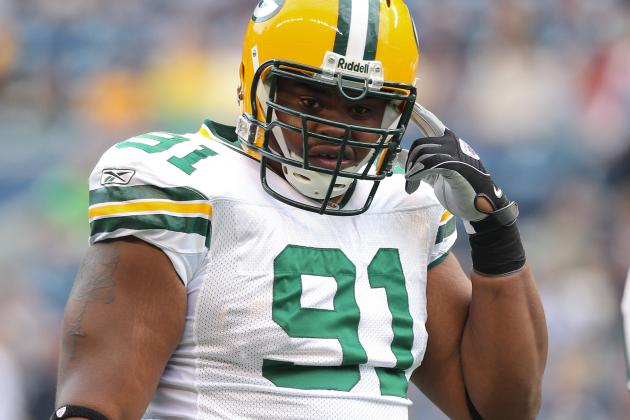 Otto Greule Jr/Getty Images

In hindsight, you can never knock a player for injuries that occur in his career. But Harrell has not lived up to his first-round draft status and even when the move was made, many people questioned General Manager Ted Thompson. The fact that Thompson's previous draft prowess is so good, many give him a pass.
But Harrell was a reach at 16 for the Packers in 2007. What made the pick so surprising was the lack of offensive players, especially at running back for the Packers in that draft. There was not much depth at the running back position and not one worthy of the 16th pick, but Harrell was not coveted by many others either.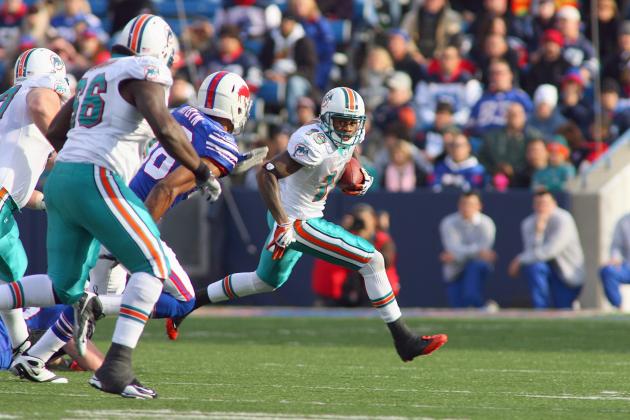 Rick Stewart/Getty Images

Ginn was an impressive kick returner while at Ohio State, but to take a wide receiver that did not have much production with a top 10 pick was a risk and quite shocking. Many pundits thought the Dolphins would draft Notre Dame quarterback Brady Quinn so taking Ginn was a major risk versus reward pick.
Ginn never panned out for the Dolphins and ended up actually having a solid run as a San Francisco 49er. But to be drafted in the top 10, NFL teams expect that player to be a Pro Bowl-type player. Ginn never equaled that level.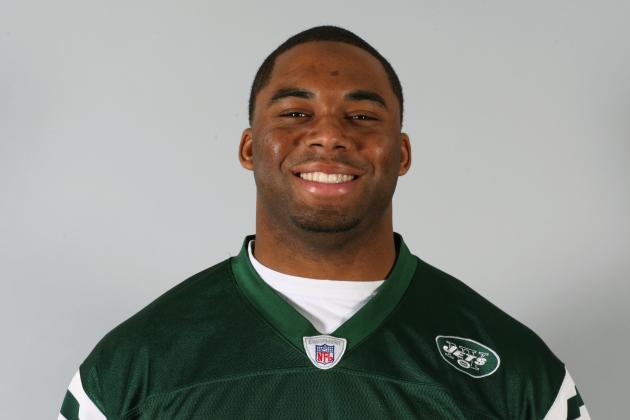 NFL Photos/Getty Images

Gholston was a one-year wonder in college who used pre-draft training to make himself a top 10 selection. The fact he recorded a sack against Michigan left tackle and No. 1 overall pick, Jake Long, gave Gholston all the upside he needed to get drafted higher than most people thought he should.
The 2008 NFL draft is littered with Pro Bowl players who were drafted after Gholston. In the 1990s, Philadelphia Eagle defensive end Mike Mamula was an example of drafting off of workouts. Gholston is that example in the 2000s.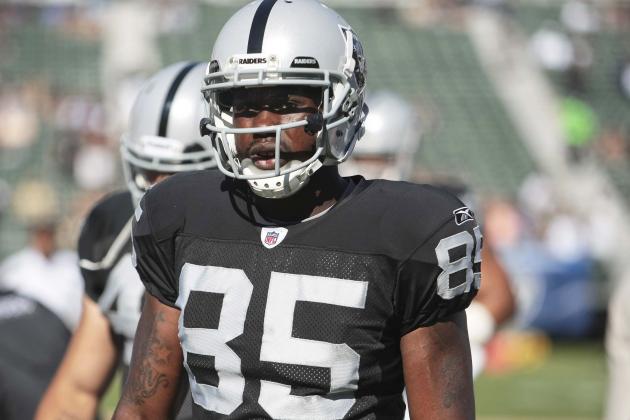 Kelley L Cox-USA TODAY Sports

The simple fact the Raiders have been on this list so often is the making of mad genius Al Davis. While being a major innovator of the NFL, in his latter years, Davis seemed to lose a bit of his drafting touch.
Such was the case and surprise of drafting Heyward-Bey in the top 10. Heyward-Bey only scored a total of 13 touchdowns in three years of football at Maryland. In his best year, he only produced 51 catches for 768 yards. But Davis fell in love with his 4.25 speed and reached for him in the 2009 draft, but with Davis' history, it was not really all that shocking.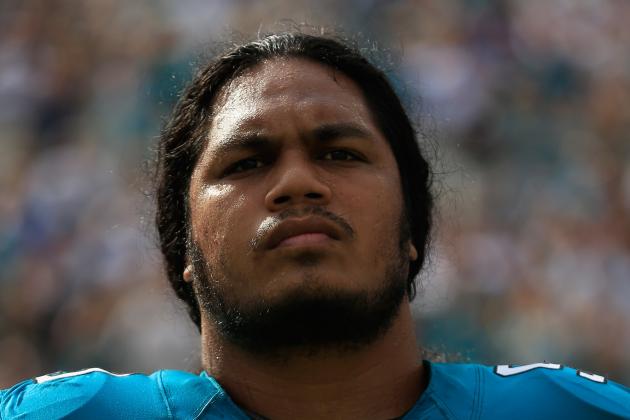 Chris Trotman/Getty Images

The 2010 NFL draft is a loaded group of players that the Jaguars did not view as better than Alualu. Heading in the draft, most experts and pundits thought the former Cal product would be a solid second-round selection.
Former Jacksonville Jaguars General Manager Gene Smith disagreed and shocked the NFL world by picking Alualu No. 10 overall. That selection ultimately cost Smith his job and will go down as one of the biggest surprises in modern draft history.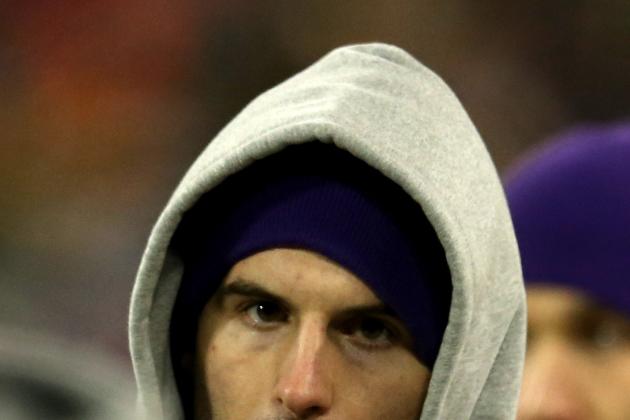 Jonathan Daniel/Getty Images

The Vikings lost future Hall of Fame quarterback Brett Favre to retirement and needed to select a quarterback in 2011. After missing out in free agency and not being able to trade up, most experts expected the Vikings to wait until the preseason to find a quarterback.
General Manager Rick Spielman felt differently. After a solid Senior Bowl showing, Ponder put himself in the mix to be drafted in the first three rounds. But many pundits did not think Ponder was a first-round pick, especially not with the 12th pick overall. Ponder had a major injury history coming out of Florida State as well. While most pundits had Ryan Mallett ranked higher, the Vikings took Ponder and the rest is shocking draft-day history.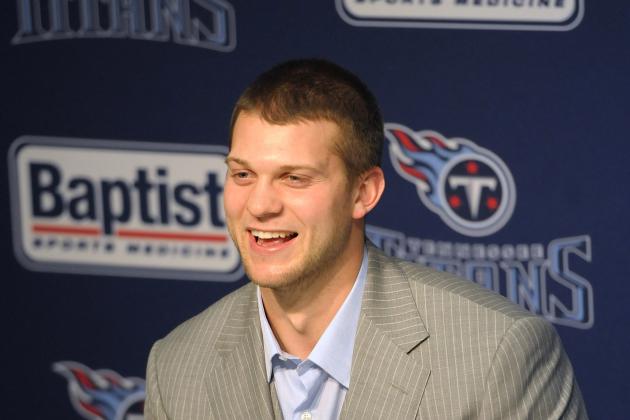 Jim Brown-USA TODAY Sports

Many NFL scouts ranked three or four quarterbacks over Locker heading into the 2011 NFL draft. Blaine Gabbert and Ryan Mallett were viewed as better prospects. But the fact Locker played four years at Washington and proved his toughness was enough for the Titans front office to shock the football world.
Leading up to the draft, the Titans did not look or act like they were in on the young quarterback market, so taking Locker so high sent shock waves through the football world. By selecting Locker, the Titans put the onus on him to be the franchise quarterback.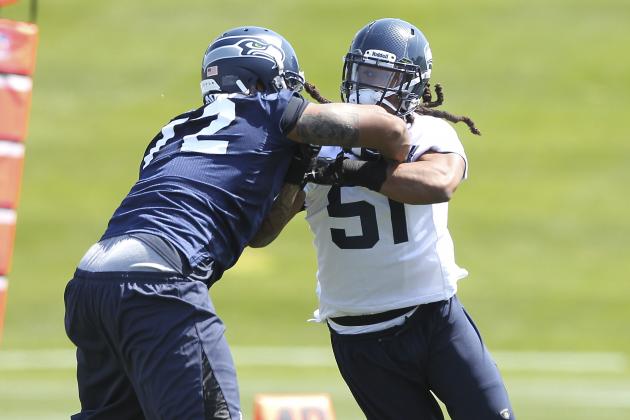 Otto Greule Jr/Getty Images

While Irvin had a solid college career, many scouts questioned his fit for a position in the NFL. Irvin has a great first step, but was undersized as a defensive end and did not show enough athletic ability to play outside linebacker in the NFL.
What made this pick so surprising was that Seattle seemed set at defensive end with one of the best pass-rushers in the game, Chris Clemons. By taking Irvin so high, General Manager John Schneider was risking a Vernon Gholston-type pick. So far the move looks like a good pick, but last year at this time, scouts and media alike wondered if Schneider had lost his mind.