Taking a Look at the 4 Current American NHL Captains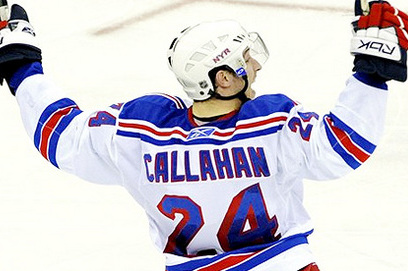 Photo courtesy of cavemag.com
To be named a captain of an NHL team is a special honour.
The player who receives the "C" should embody the heart and soul of the franchise he plays for. Captains are complete players who make everyone around them better.
There are captains currently in the league from countries all around the world. Canadians are extremely prevalent as well as some Russians, Swedes and Slovaks. There are also currently Finnish and Swiss captains.
I want to focus this slideshow on the current Americans who proudly wear the "C" on their jerseys.
Let's take a closer look at the four American men who are currently trying to lead their teams to success.
Begin Slideshow

»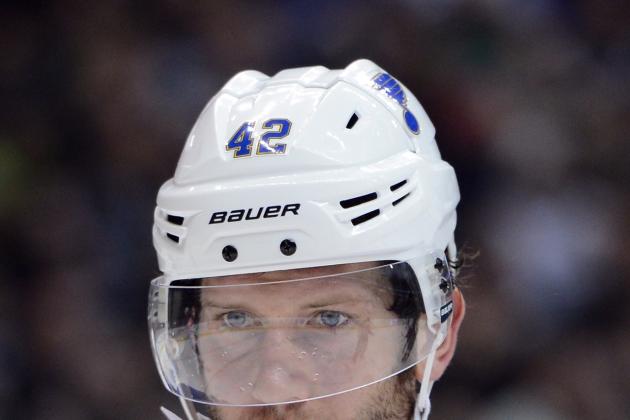 Harry How/Getty Images

David Backes is a power forward for the Blues.
He can play with the puck and make excellent offensive opportunities available for his teammates or he can be a relentless checking presence.
He is good at both ends of the ice and is a physical and intimidating force for his opponents to deal with.
This season, the former 62nd overall pick in 2003 has accumulated five goals and 17 assists for 22 points.
Backes was also a member of the 2010 American Olympic team where he won a silver medal.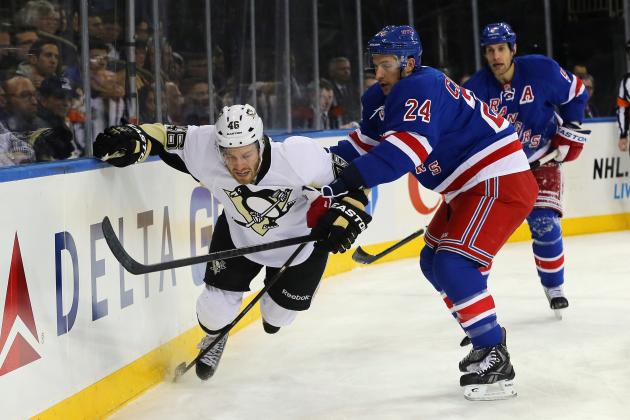 Bruce Bennett/Getty Images

Ryan Callahan is one tough as nails captain.
Starring on the bright lights of Broadway would whittle some players but not Callahan. He loves the pressure and it only makes him better.
Callahan isn't flashy but he is extremely versatile and dependable in any situation.
He can hit, kill penalties and he even puts up some decent points. He has 11 goals and nine assists for a solid 20 points.
Callahan is exactly the kind of captain you want on your team.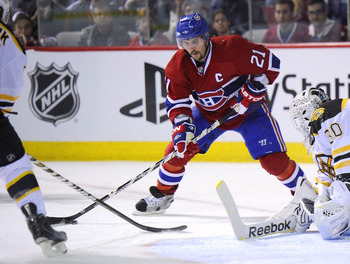 Brian Gionta, despite being a diminutive forward, has been a very adaptable player in his time in Montreal.
He is physical and unforgiving on the ice, he plays a fast and tenacious game and he is always looking to make his teammates better.
His stats this season are not bad; he has piled up 11 goals and 11 assists for 22 points so far.
Gionta also has a special honour—he is the second ever American-born captain of the Habs.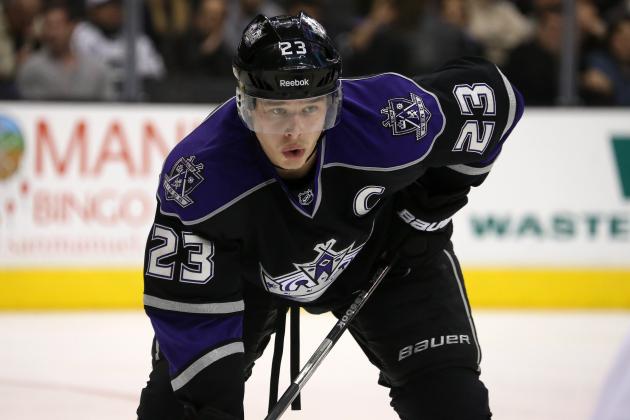 Stephen Dunn/Getty Images

Dustin Brown is a player who is determined to get you off your game so his team can do well.
He's incredibly consistent when he's healthy and will chip in all over the ice. He hits like a truck and can finish a scoring chance just as well.
Brown was an integral part of the Kings Stanley Cup run last year and had eight goals and 12 assists in 20 playoff games.
His dominant performance played a gigantic part in the Kings winning the cup.
This season, the former 13th overall pick in 2003 has 15 goals and 11 assists for 26 points. Brown leads by example every time he steps on the ice and this makes him an effective captain.
Tweet me @FuscoNation16.