6 Players Who Can Gatecrash England's 2014 World Cup Squad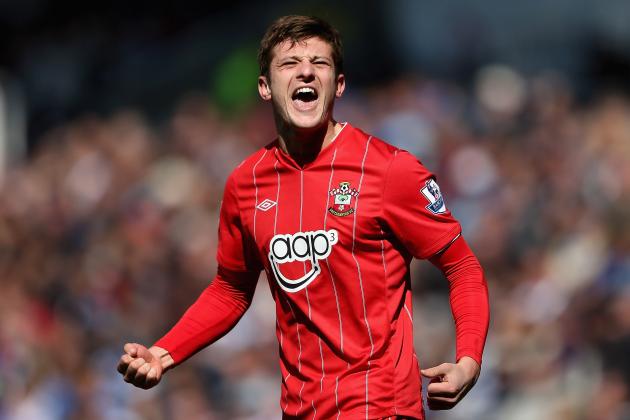 Scott Heavey/Getty Images

The 2014 World Cup is just over a year away and between now and then, there is bound to be plenty of speculation about which players can gatecrash the final England squad.
Of course, barring injury, all of the top names will be there like Rooney, Lampard, Defoe, Gerrard and Hart, but what about the players who might just sneak in under the radar?
Players who you wouldn't necessarily think of. Players who might be Under-21 internationals right now, but who have the potential to be a surprise inclusion in Roy Hodgson's final squad?
In my opinion, one of those players could be Southampton's Adam Lallana.
The midfielder has impressed during Southampton's first season back in the English Premier League and if his form continues, there's no reason why he can't be one of those players to gatecrash the party.
There are a couple of other possibilities too, so join me to take a look at six players who could yet play a part in England's bid to win the World Cup in 2014.
These picks are pure speculation on my part, so feel free to give your own suggestions for uncapped, or inexperienced English players who could be on the plane to Rio next summer.
Begin Slideshow

»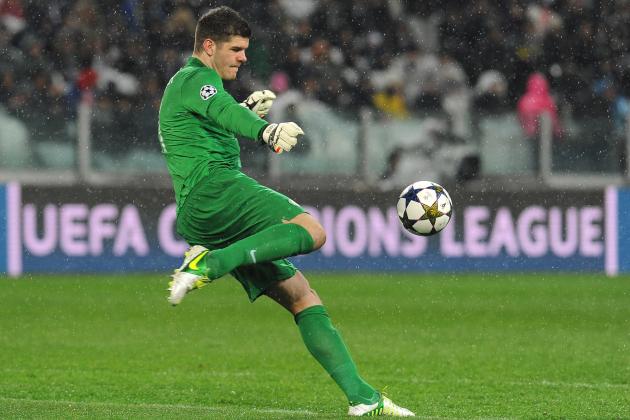 Valerio Pennicino/Getty Images

Celtic goalkeeper Fraser Forster has put in some excellent performances against the biggest sides in Europe this season.
Domestically, the big man doesn't have an awful lot to do because Celtic often have so much possession in Scottish football, but when he is called upon, he rarely lets himself, or his team-mates, down.
Forster was outstanding on Celtic's journey to the Champions League knockout stages, with stellar performances against Barcelona and Benfica, and was rewarded for his excellent form with a call-up to Roy Hodgson's England squad late last year.
He's received a couple of call-ups since then, but is still waiting for his big break. With the likes of Ben Foster, Jack Butland and Rob Green all jostling for a space in the squad, it might be more difficult for Forster to get there, but he's definitely talented enough to at least be considered for a role in Brazil.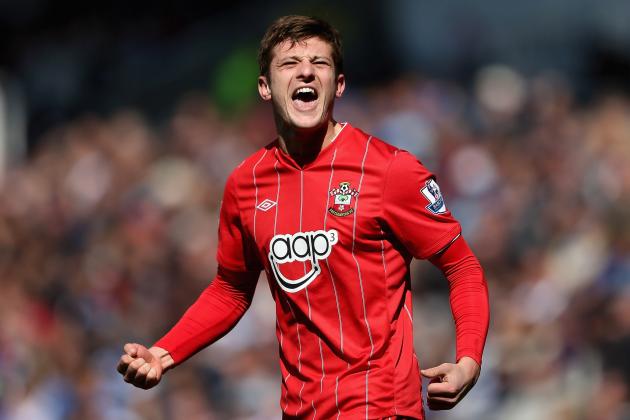 Scott Heavey/Getty Images

At the age of 24, Southampton's Adam Lallana arguably has the best years of his career ahead of him. He can play all across the midfield, either in the centre of the pitch or down the wings, and he's got an eye for goal too.
He was a part of the Southampton side that were relegated to League One in 2009, but he's been there to see their rise back to the top flight of English football over the last couple of years, too.
Lallana's performances in the Premier League have been excellent. He's never looked overawed by the occasion and has stamped his authority against some of the biggest teams and players in the country.
He was called up to the full England squad last September, but didn't play. If Southampton stay up and Lallana keeps playing the way he's playing, he's surely in with a chance of going to Brazil next summer.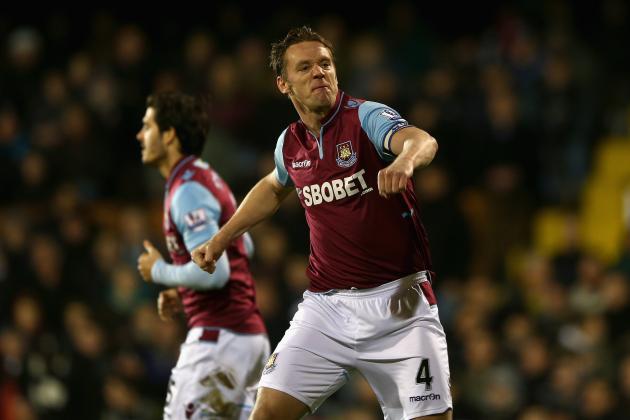 Paul Gilham/Getty Images

Given how consistent he's been over the last decade or so, it's amazing that West Ham United's Kevin Nolan has never been capped for his country.
He's an incredibly intelligent footballer, who has a pretty decent goalscoring record, considering the teams that he's played for.
Sides like Bolton, Newcastle and West Ham aren't renowned for creating bundles and bundles of chances, but time and again, Nolan pops up in the right place at the right time and scores vital goals for his club.
He's 30 years old now, so he's not exactly a spring chicken, but he still has drive, energy and enthusiasm that you just can't buy. As much as you need trickery and pace, someone with a knack for scoring goals is just as priceless.
Could Kevin Nolan be the right man, in the right place, at the right time to fire England to World Cup glory? Only one man can answer that question, and that's Roy Hodgson.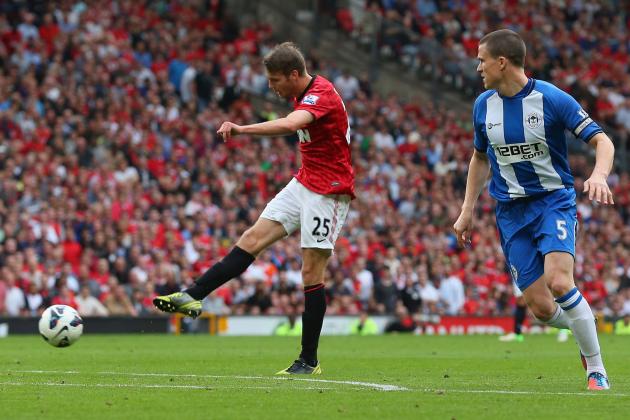 Alex Livesey/Getty Images

Manchester United's Nick Powell is 19 years old and the youngest player on this list, but he's someone who has caught the eye over the last 12-18 months.
It was Powell's form for lowly Crewe Alexandra that earned him his move to Old Trafford. He might have only played six times for Manchester United this season, but it has been difficult for him to adjust to life at one of the world's biggest clubs.
Powell has been capped at every level for England from Under-16s to Under-21s, and he's got all the potential in the world.
If Powell does make it to Rio with England, it wouldn't be the first time that England have taken an uncapped, untried and untested talent to a World Cup. They did it with Theo Walcott back in 2006, but the difference is that Powell is likely to have more experience under his belt by then.
With the likes of Steven Gerrard and Frank Lampard coming to the end of their international careers, there may be no better time for Powell to get involved with the full England set-up.
As long as his form for his club is good and making him stand out from other eligible players, Powell has an outside chance of making the trip to the World Cup.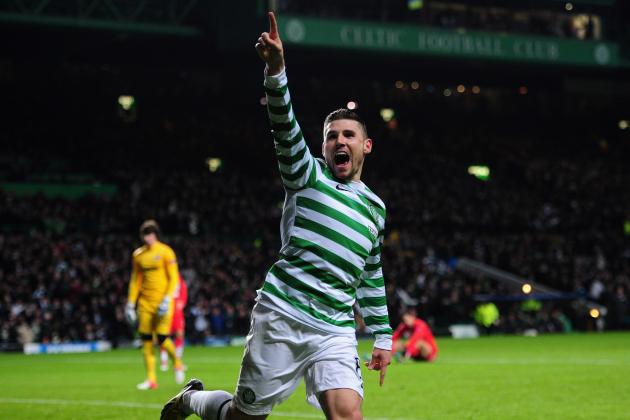 Stu Forster/Getty Images

Don't let the fact that Gary Hooper plays in the Scottish Premier League fool you—his goalscoring record over the last few years speaks for itself. In my opinion, a goalscorer is a goalscorer, regardless of what level he's playing at, and that's what Hooper is.
Hooper's record throughout his career works out at an average of a goal every two and a half games, which isn't too bad. Yes, he might just play in Scotland and yes, the Scottish league isn't anywhere near as competitive as some leagues in Europe, but Hooper scores goals.
Just because he plays in Scotland doesn't make him a bad player. Remember Henrik Larsson? His quality set him apart from everyone else when he played at Celtic and when he left there, he went on to play for Barcelona and Manchester United.
Don't get me wrong. I'm not saying that Hooper is anywhere near the player that Henrik Larsson was. I'm just saying you shouldn't write him off just because he plays in Scotland.
If Hooper's form continues, it's just a matter of time before he's playing in the English Premier League. Hooper has already scored goals against some of the best teams in Europe in the Champions League, so if he earns a move to England and scores in the Premier League, why can't he go to the World Cup?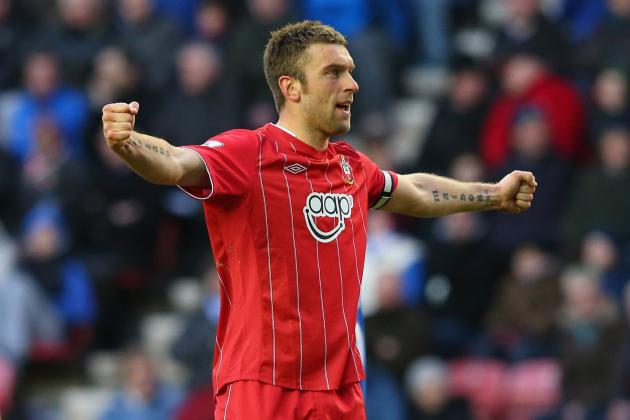 Alex Livesey/Getty Images

The man who ends up at the end of this article is another Southampton player, Rickie Lambert.
Lambert is someone who's always scored goals in the lower leagues of English football. At times, it was as if Lambert scored for fun. Any time that you watched a football results show, Lambert's name would pop up.
When Southampton were promoted to the Premier League last summer, we weren't sure what sort of impact that Lambert would have, if any. How wrong we were! Despite being left on the bench for Saints' opening game of the season, Lambert came on as a second half substitute and scored against the defending champions, Manchester City.
Throughout this season, Lambert has scored against the best teams in the country, including both Manchester clubs and Chelsea. There's absolutely no doubt that Lambert has the ability to play for England.
In my opinion, the fact that he isn't the quickest player shouldn't count against him. Lambert is a clever footballer who knows how to take advantage of any space presented to him.
His goalscoring record, as well as his prowess from set pieces, is something that shouldn't be underestimated.
Much like Adam Lallana, if Southampton survive in the Premier League this season and Lambert continues to score goals next year, there's absolutely no reason why he shouldn't come in to Roy Hodgson's thinking for the 2014 World Cup.