Is Kentucky Wildcats Football the New Basketball?
Use your ← → (arrow) keys to browse more stories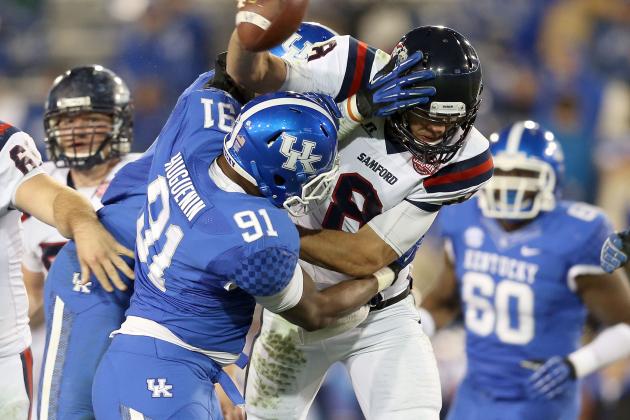 Andy Lyons/Getty Images

With the Spring Game just a week or so away, fans are anxious to see just how devastating Neil Brown's Air Raid offense is going to be. And of course a great amount of the responsibility for its success rests on the shoulders of the WR's but Neil Brown doesn't have a great depth of experience to rely on so the walk-ons are getting valuable experience through the first three weeks of practice. At this point, around 45,000 tickets have been distributed, up from 4,500 a year ago. Stoops is kicking ass and taking names Football is becoming the new basketball.