Does Arizona State Have New Pitchfork Helmets Waiting for 2013?
Use your ← → (arrow) keys to browse more stories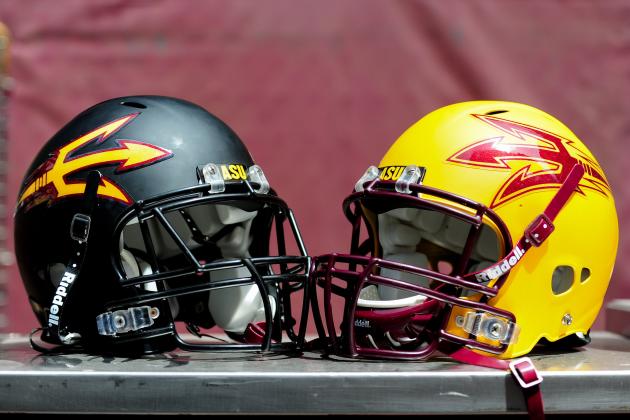 Matt Kartozian-USA TODAY Sports

Arizona State attempted to rebrand this offseason by hiring Disney to make its mascot Sparky a little cuddlier and friendlier. Well, that sweet and huggable persona won't be applied to the Sun Devils' uniforms.