What Did We Learn From Spring Practice?
Use your ← → (arrow) keys to browse more stories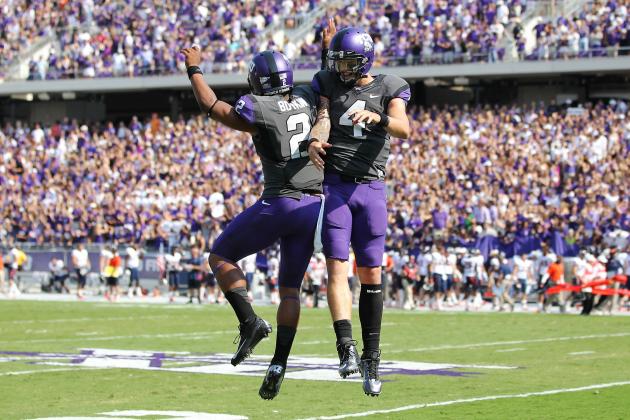 Kevin Jairaj-USA TODAY Sports

TCU closed out spring practice Saturday afternoon and although we heard from Gary Patterson after a few of the practices, it has been fairly quiet on the Horned Frogs front. The Frogs held fifteen practices and we know there are good position battles going on, but what did we really learn from this spring camp? Let's revisit some of the things we learned about this 2013 team with quotes from Coach Patterson over the last month and a half.