Where Will West Bromwich Albion Be Without Romelu Lukaku Next Year?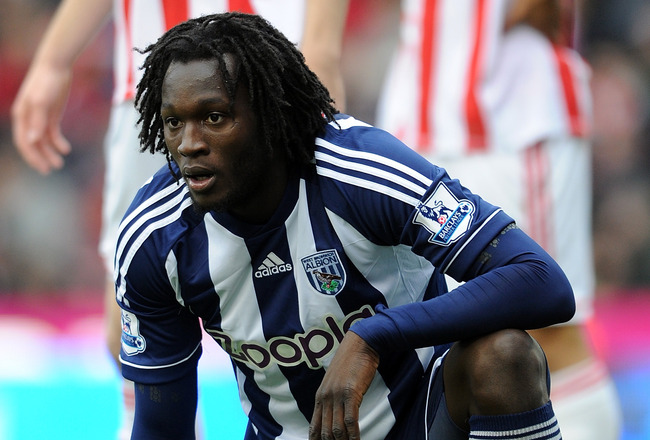 Chris Brunskill/Getty Images
West Bromwich Albion have been a pleasant surprise this season in the Premier League, currently sitting eighth in the table.
While new manager Steve Clarke deserves some of the accolades, the driving force behind the Baggies' success is without a doubt Romelu Lukaku, the 19-year-old loan signing from Chelsea.
Far and away the club's leading scorer, Lukaku both creates and finishes chances at a rate deserving of either a shot with the Blues next season or a club partaking in a competition in Europe.
So what will happen to West Brom without their best striker?
Let's look at how a Lukaku exit will change the Baggies' Premier League performance in 2013-14.
Shane Long May Become the Main Man Up Front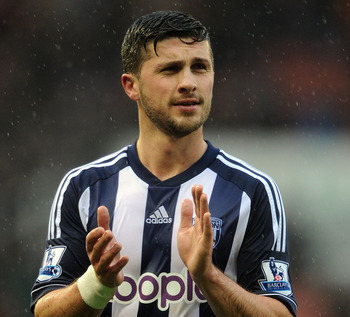 Chris Brunskill/Getty Images
If Lukaku is no longer at the Hawthorns come next season, Shane Long immediately becomes the club's best option at striker.
That's, of course, assuming the club can keep him over the summer.
With both Lazio and Sevilla chasing Long, the Baggies will find it a tough task to keep the Irish international in the West Midlands.
And even if they do, there's no telling just how productive Long will be.
Despite his hot start to the 2012-13 campaign, he has only scored one goal since November 24 in the Premier League.
An increase in responsibility does not necessarily mean an increase in productivity, and it certainly would be a risk for Steve Clarke to keep Long as his No. 1 target.
Another Striker Must Be Purchased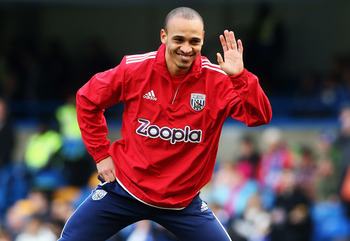 Scott Heavey/Getty Images
There are a lot of ifs surrounding Shane Long, and if there's one thing West Brom shouldn't do, it's assume everything will go right.
In case Long doesn't live up to expectations or heads elsewhere in Europe, the Baggies will need another striker, because they certainly don't have another option right now.
Peter Odemwingie does not want to play for the squad and Steve Clarke definitely doesn't want him on the pitch, so he will without a doubt play for a different club next season.
Markus Rosenberg, the Swedish international who just arrived from Werder Bremen, may be on his way out as well after a season spent mostly on the bench.
That leaves Marc-Antoine Fortuné as the second striker to Long, and his eight goals in 68 appearances for West Brom since his return from Celtic in 2010 does not speak well for the 31-year-old.
Unless Rosenberg is guaranteed first-team football by Steve Clarke for next season and stays, the Baggies will be forced to enter the fierce and dangerous market for strikers.
End Resthoult: There Will Be a Significant Drop in the Table
Laurence Griffiths/Getty Images
If Romelu Lukaku's goals were removed from West Brom's Premier League fixtures for the season, the change in results would lead to the Baggies dropping nine points, from 44 to 35, and sitting above Norwich on goal differential in 13th only four points from the relegation zone.
While doing so is obviously not an exact representation of how results would shape up, it is interesting to see just how crucial Lukaku's goals have been to Steve Clarke and his squad.
This isn't to say that West Brom are a bad club without Lukaku. There are many strong pieces for Clarke to play with. Ben Foster, Youssouf Mulumbu and James Morrison are underrated assets and will continue to perform at a level befitting a top-flight club.
And if young defender Chris Mavinga comes to The Hawthorns over the summer as rumored, the Baggies will have a formidable back line.
But unless they make a major offensive splash in the transfer window, peg West Brom to fall to the lower half of the table next season.
Keep Reading