MLB Hitters Already on the Hot Seat After 2013's Opening Week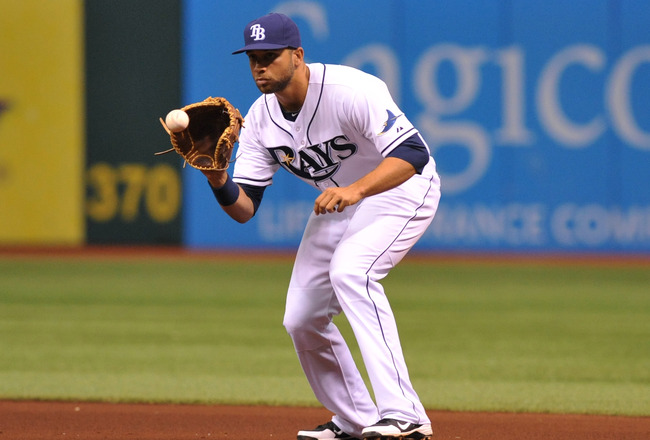 Loney isn't showing any signs of a bounce back season thus far.
Al Messerschmidt/Getty Images
Sure, it's only one week into the regular season, but it's not too early to start pointing out who has to get it going soon or else they may find themselves out of the regular lineup and possibly in the minors.
Here are a few hitters who, for one reason or another, might not have the luxury of being able to slump for more than a couple weeks without ending up losing their job.
Chris Carter, OF, Houston Astros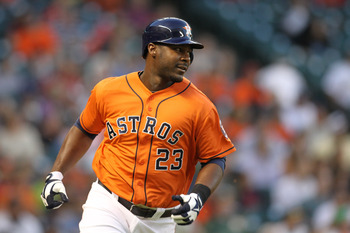 USA TODAY Sports
The 26-year-old finally found a comfort zone in 2012, sharing time at first base with Brandon Moss in Oakland while crushing 16 homers in just 218 at-bats.
Miscast in Houston as a left fielder in order to get his bat into the lineup, Carter is just 2-for-22 to start the season with one walk and 11 strikeouts. He struggled like this over his first two big league seasons in 2010 and 2011 (19-for-114, 9 BB, 41 K) and also ended last year's impressive overall season with just five hits in his last 58 at-bats.
In a rebuilding season, the Astros can afford to be patient with Carter and hope he comes out of his slump in a big way. His inability to play the outfield very well could wear their patience thin, though.
There's not a lot to get excited about, though, in terms of potential replacements. On-base machine Robbie Grossman, who is off to a 6-for-17 start in Triple-A with six walks, could be a nice change of pace considering Carter and starting right fielder Rick Ankiel have combined for one walk and 23 strikeouts.
Yunel Escobar, SS; Kelly Johnson, IF/OF; James Loney, 1B, Tampa Bay Rays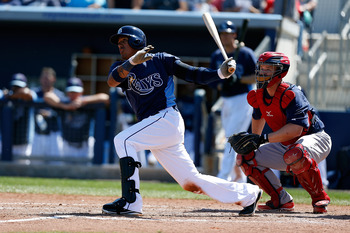 J. Meric/Getty Images
This trio is grouped together since all three offseason acquisitions are coming off of bad seasons and could have a shorter leash than most veteran players because of that.
None of the three has made a strong impression thus far. Escobar, who was jettisoned out of Toronto after posting a .644 OPS in 2012, is just 3-for-25. Johnson, who has played first base, second base, left field and designated hitter, is 2-for-13. Loney, coming off of an awful final season with the Dodgers, (.646 OPS) is 4-for-17.
Sam Fuld, Desmond Jennings and Matt Joyce are all struggling, too, which could take some of the pressure off of the newbies. Top prospect Wil Myers will eventually take someone's lineup spot, but the Rays could be looking to make changes sooner if these guys don't turn things around rather quickly.
Aaron Hicks, OF, Minnesota Twins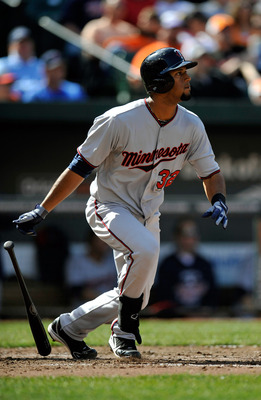 USA TODAY Sports
When a young prospect makes the jump from Double-A to the Opening Day major league roster after a huge spring, people tend to forget how much of a difference big league pitching can be for a rookie.
Pitchers make adjustments to hitters and young players who haven't played a game in Triple-A yet, are not always capable of making quick adjustments.
Now Hicks is 2-for-30 to start the season and the 23-year-old is probably feeling the pressure to get some hits in order to avoid a trip back down to the minors.
Sending him down to Triple-A probably wouldn't do a lot for his ego, although putting up numbers against the pitching might help. Once Darin Mastroianni, who hasn't been able to play much due to an ankle bruise, returns to action, Hicks could probably take a few days off to sit back and watch or get some much-needed Triple-A experience.
Juan Pierre, OF, Miami Marlins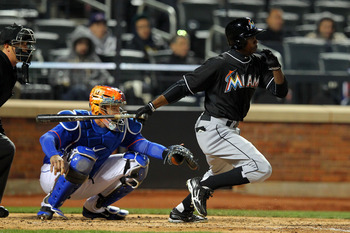 Brad Penner-USA TODAY Sports
The Marlins had planned on platooning Chris Coghlan and Justin Ruggiano in center field to start the season, but that hasn't been the case. Ruggiano has played there every game since Coghlan started the opener.
Coghlan, the 2009 NL Rookie of the Year, had a terrific spring (.806 OPS) and should be in a good position to prove that he can still be a productive big leaguer despite an 0-for-8 start with five strikeouts. That means that Juan Pierre might not have a lot of time to prove himself in Miami.
So far, the 35-year-old leadoff man is 6-for-27. All six hits have been singles and he was thrown out in his only attempt to steal a base on the season. On this Marlins team, it doesn't take a genius to know that the 27-year-old with upside, Coghlan, should be playing over Pierre.
Drew Stubbs, OF, Cleveland Indians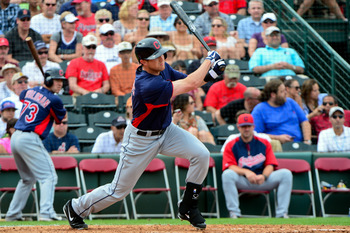 Matt Kartozian-USA TODAY Sports
The Indians were excited about having three "center fielders," Michael Bourn, Michael Brantley and Stubbs patrol the outfield in 2013. It won't be for much longer, though, if Stubbs can't get it done at the plate.
Off to a 4-for-22 start with no extra-base hits or walks and nine strikeouts, the 28-year-old could find himself on the bench more often than not in the near future. One option is to have Mark Reynolds play first base with Nick Swisher moving to right field and Jason Giambi, due back from the disabled list on Tuesday, getting some at-bats as the designated hitter.
Stubbs is a streaky hitter, though, who really didn't get going until early May of last season before finishing with 14 homers and 30 stolen bases. The Indians will try to be patient with Stubbs, but he could ultimately be relegated to platoon duty versus left-handed starters.
Keep Reading