1 Player from Each NHL Northeast Team Other Teams Hate to Play Against
Photo courtesy of nhlbeat.blogspot.com
Growing up in Toronto, I've watched the teams and players from the Northeast division for years.
All five of them have had at one point or another one player that you never wanted your team to play against.
Sometimes they were big and skilled; other times the player was a pest on the ice who could throw off your entire squad's equilibrium.
Being familiar with the Northeast, I decided to make a list of one player from each of the teams that teams hate to play against.
Some of the following men are gritty and intimidating, while some are pests who can score.
Only one thing is for sure, though. When your team plays against them, it can be a long and miserable night.
Begin Slideshow

»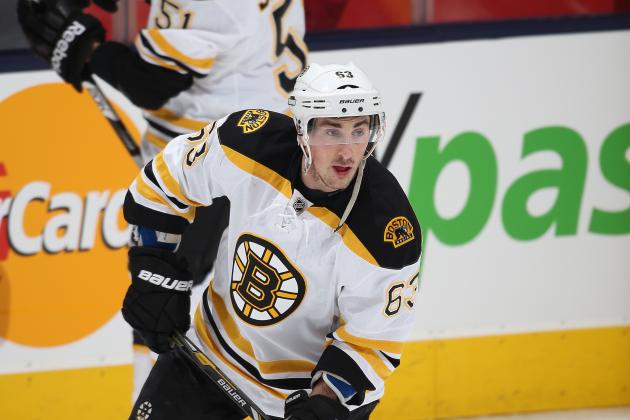 Claus Andersen/Getty Images

The Boston Bruins are a tough and physical team that can also burn you with their high-end skill.
No player epitomizes the Bruins' style more than Brad Marchand.
Marchand is a feisty little winger who will do anything to get his opponents off-balance. Once they are off their game, Marchand can and usually will capitalize offensively.
He's fast, energetic and plays with some bite.
He's basically a nightmare on skates.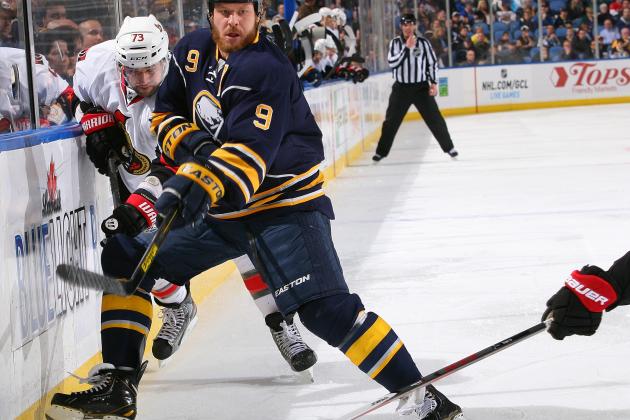 Jen Fuller/Getty Images

The Buffalo Sabres added some sandpaper into the lineup when they acquired Steve Ott in the offseason.
Ott is a physical force on the ice and has given his linemates a little bit more room to skate and make plays.
The center is strong when taking faceoffs, he plays a sound offensive and defensive game and is never afraid to throw a big hit or fight to stick up for a teammate.
He also has some good offensive upside and currently has eight goals and 13 assists for 21 points.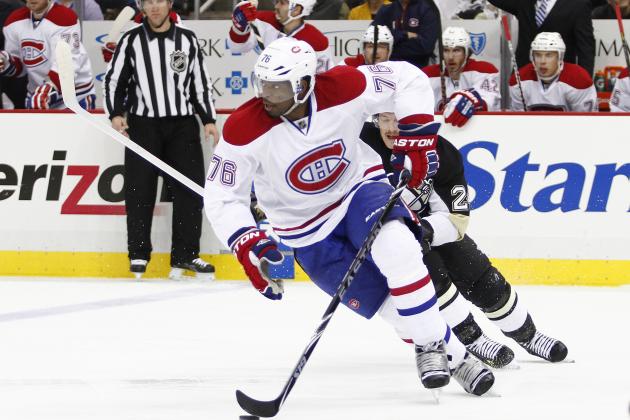 Justin K. Aller/Getty Images

The fans in Montreal absolutely love P.K. Subban.
It's hard not to. The young defenseman has excellent offensive instincts, a powerful stride when skating and he hits like a ton of bricks.
He brings a heavy shot and is a presence whenever he steps on the ice.
Subban has also been a scoring machine this shortened season and is currently leading all NHL defencemen with 32 points.
Booming shot, smooth skating and good all over the ice.
No game against the Habs is easy with him playing.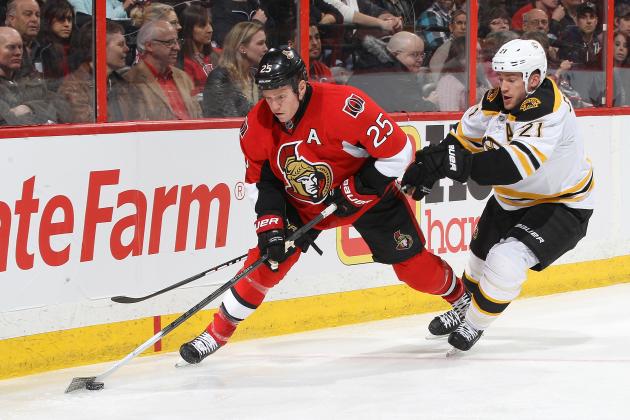 Jana Chytilova/Freestyle Photo/Getty Images

One of the longest-serving Ottawa Senators, Chris Neil has evolved his game each season he's been in the league.
Neil is a good skater, he can take a regular shift on the ice and is tough as nails.
Neil is what the modern player should be, which is someone who can play the puck and drop the gloves and be physical if needed.
The longtime Senator is a respected and feared man when he takes to the ice. He knows how to play the game and is not afraid to jaw at his opponents to give his team an edge.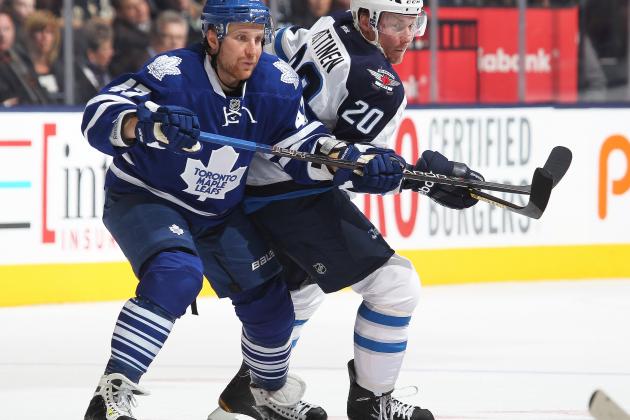 Claus Andersen/Getty Images

A rookie this year, Leo Komarov has been a little ball of hate to all other teams.
He's relentless on the forecheck, is good on both ends of the ice and hits like a Mack truck.
Komarov is among the league leaders in hits so far this season, and also leads all rookies in hits with 134.
He chirps, takes the body and does whatever he can to get under his opponent's skin. He plays the game on the edge and is extremely versatile and useful.
Komarov plays into exactly the kind of style the Toronto Maple Leafs employ this year. They are tough, mean and will get into your face.
That's Komarov's kind of game.
Tweet me @FuscoNation16.