B/R Exclusive: Masters Rookie Scott Piercy Talks Augusta and Underdog Role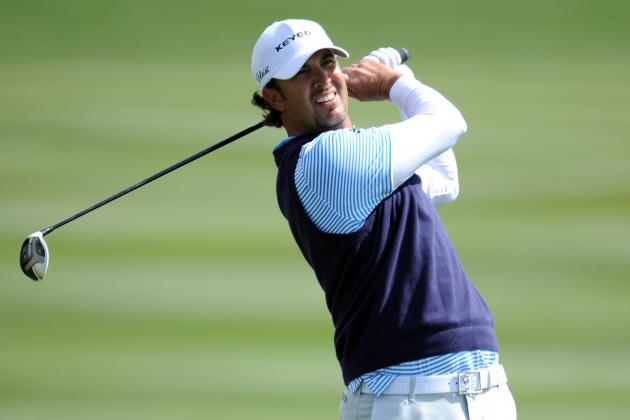 Stuart Franklin/Getty Images

Scott Piercy has been to the depths of golf's mini-tour circuit, from the Hooters Tour to the now-expired Nationwide Tour. His route to the PGA Tour may have been a bit more circuitous than golf's icons like Tiger Woods or Rory McIlroy, but this Thursday, Piercy will compete against the world's best at golf's mecca, Augusta National.
That's right, the 34-year-old Piercy is now a two-time PGA Tour winner, ranked No. 37 in the Official World Golf Rankings and has the honor of coasting down famed Magnolia Lane to play in his first Masters of his career.
We had an opportunity to chat with Piercy about the exhilarating, and at times arduous, road to the Masters, as well as his thoughts on current happenings around the world of golf.
Take a look, and please post a comment below!
Begin Slideshow

»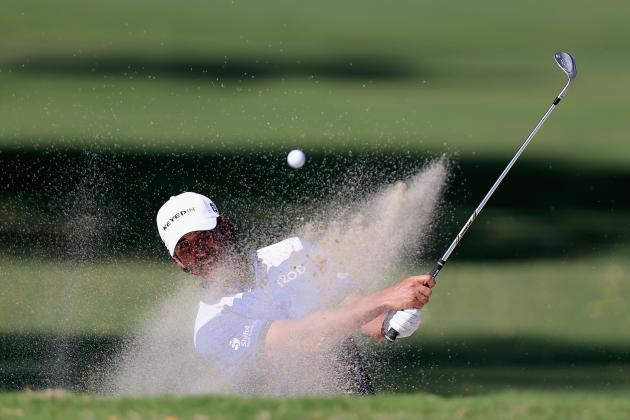 Christian Petersen/Getty Images

Bleacher Report: Congratulations on earning your first trip to the Masters! What's the feeling like?
Piercy: Well, first of all, I want to win. At the same time, it's golf's mecca, so it adds pressure to the whole situation. I've been really trying to pretend it's a normal tournament and just think, it's a beautiful place, a normal place. Try to downplay it so the whole sense of it isn't so overwhelming.
B/R: Do you have a plan heading into Augusta?
Piercy: I feel like my game is in pretty good shape. I've been trying to work on a few things, like my wedges and iron play; wasn't real happy with the distance control there. One of the interesting things about Augusta is that the greens are really big, but the spots where you land them aren't very big. So you have to be very precise.
B/R: When you talk about the Masters, you sort of have to talk about Tiger Woods. Why do you think he's thrived there throughout his career?
Piercy: You know, I think Tiger is obviously back, no matter what people say. But what makes him so great is that he's the best iron player ever, and he's a great putter on top of it. Remember the comment I made about the greens at Augusta—he's amazing with his irons, then you get the putter in his hands and he's tough to beat.
B/R: Do you think he has a chance to catch Jack's record of 18 majors?
Piercy: As far as catching Jack, let's get one before we get four. He's capable of it; it's just a matter of doing it.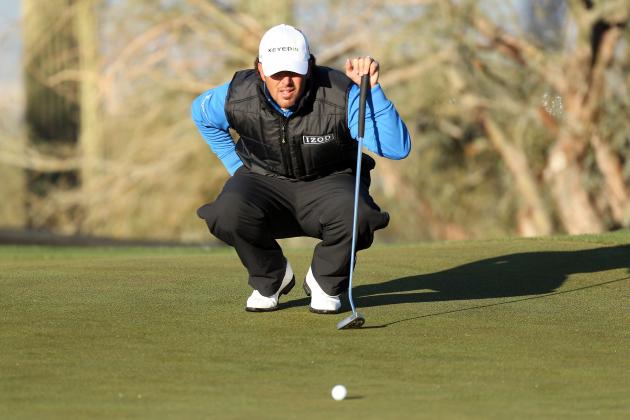 Andy Lyons/Getty Images

B/R: Your road to the PGA Tour has not been an easy one. You've had to climb through mini-tours and then the Nationwide tour.
Do you think there's an advantage or disadvantage for a player like yourself and what you've gone through versus someone like, say, Rickie Fowler who played in college for just a couple of years and then came right out onto the Tour?
Piercy: Trust me, I would've liked to have gone right out of college onto the Tour. But I think it makes me better because I know how bad it can be, and I also know I've won on every level from junior to amatuer to college to mini-tours to Nationwide to PGA and a couple levels within the PGA.
Next for me I feel like is a major or a WGC (world golf championship) event. So it's gratifying to know I've won on almost every level. Rickie is a great player, but he can't say he's won on the Web.com Tour or anything like that. Maybe I'm a late bloomer, but the best is yet to come.
B/R: What was it like to break through with your first victory in 2011 at the Reno-Tahoe Open?
Piercy: You know, the feeling was relief.
I was 135th on the Money List the year before, so I didn't have very good status. I'd been in five final groups previous to that and hadn't closed the deal. From there, you kind of start wondering, "Am I going to be able to do this? Am I going to win?"
And at the same time I was still playing for my job. So a lot of relief came over me. I believed "Yes, I could do this. I've got a job for the next two years," so definitely the word "relief" is the one that comes to mind.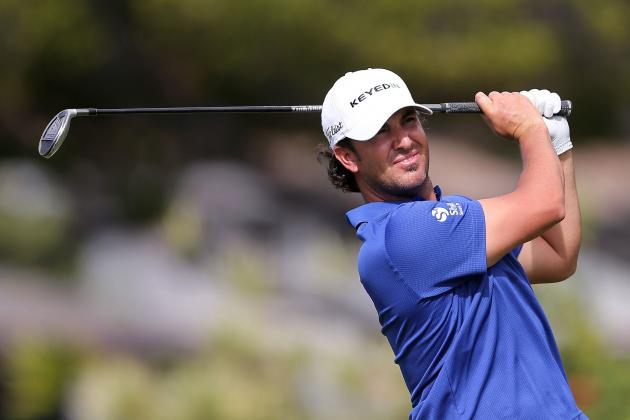 Christian Petersen/Getty Images

B/R: Can you elaborate on your partnership and future with IZOD?
Piercy: IZOD's making a big push to get back into golf, and so me, along with Webb Simpson and Spencer Levine, have formed Team IZOD, which is kind of unique because golf is an individual sport. I'm just really excited to be part of it.
B/R: I see you recently joined Twitter. Welcome to the madness. What do you think so far?
Piercy: It's definitely fun. It can be a little overwhelming. Sometimes you want to reply to something someone says, but probably shouldn't. It's a whole new world for me since I managed to live without it for so long, but I'm enjoying it. You can follow me at @ScottPiercyPGA, and you should also follow @IZOD.
B/R: Is there anyone fun or crazy that you've found yourself following on Twitter?
Piercy: Oh, you know, LeBron James, Jenny McCarthy, a couple comedians and kind of fun people like David Arquette, Howard Stern and Whitney Cummings.