The Most Overrated & Underrated NFL Free Agents Still Available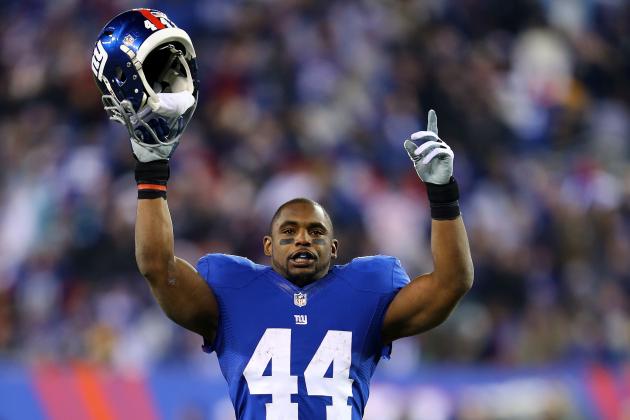 Al Bello/Getty Images

Though the attention has shifted in the NFL from free agency to the draft, there are still a number of veteran players looking for new teams. Not all of them will find one, of course, and many will have to wait until the draft is over or when training camps begin to be given a shot to become a starter once again.
And, let's face it, not all of these free agents are deserving of the contracts they are likely to eventually get, while others may languish until well into the season while they could have been on a roster this whole time, making contributions.
Here, we take a look at 10 of the most overrated and underrated free agents still available on the market and why their value is higher—or lower—than first assumed.
Begin Slideshow

»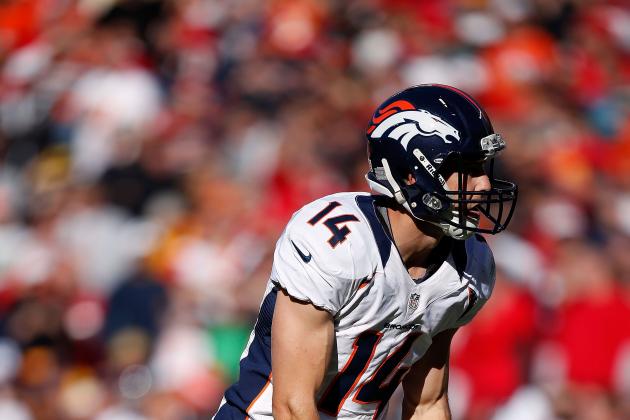 Jamie Squire/Getty Images

A nearly 37-year-old receiver with 14 years of experience and four teams on his resume is underrated? One who has completed a full 16-game season just three times in his career? Yes, indeed, Brandon Stokley is a free agent who deserves a team.
Though Stokley shouldn't be a full-time, every-down receiver for his potential new team, he's a useful role player who can make an impact in the right situation.
Take 2012, when he was with the Denver Broncos. While he played a total of 689 snaps over the course of the year, he ended the season as Pro Football Focus' 24th-ranked receiver (subscription required), thanks mainly to his reliable hands. He caught an impressive 48 passes of the 63 thrown to him, for 571 yards and six touchdowns, while working exclusively out of the slot.
Stokley would be useful to teams with an established quarterback but a young receiving corps. He can serve as a one-year stopgap while another, younger player continues to develop his game. His ability to move the chains and put up points heavily outweighs his age and he's worth a team's time and money.
Doug Pensinger/Getty Images

Former Cleveland Browns kick returner and sometimes-receiver Josh Cribbs will likely land a deal with a new team, but unless it's for a very minimum salary and very few years, he'll end up overpaid for a quickly dwindling and very narrow skill set.
The grand Browns experiment of lining up Cribbs as receiver was a move based more on necessity than his actual skills at catching a pass or running a route. After seeing a career-high 67 targets in 2011, that number dwindled to 11 in 2012. Cleveland simply didn't need him in that capacity once it had amassed an actual receiving corps.
As a returner, Cribbs can still contribute—he had 457 punt return yards and 1,178 kick return yards last season—but as a one-trick talent who is about to turn 30, his value is dropping and not rising now that the Browns have let him walk as a free agent.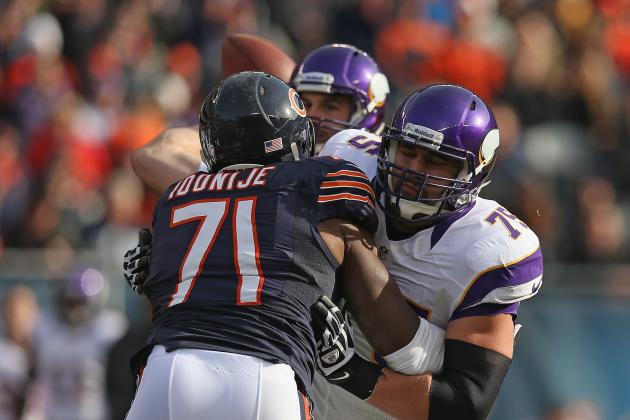 Jonathan Daniel/Getty Images

Defensive end Israel Idonije has been, until now, a Chicago Bears lifer who was allowed to move on in free agency because the defense appears to be switching to a 3-4 base (something the franchise has never done). Though he's over 30 years old, Idonije still has talent on a situational basis that could be extremely helpful to a 4-3 team that lacks depth or veteran experience.
Idonije was Pro Football Focus' 12th-ranked 4-3 defensive end last season, playing 726 total snaps, with 10 starts. Though he finished the year as a defensive tackle, end is his position of choice—though his versatility along the line certainly adds value. He had nine sacks, five quarterback hits, 37 quarterback hurries and 30 combined defensive stops on the season.
Though Idonije may only be a situational role player from here on out, his production in 2012 certainly proves that he's not yet past his prime. Circumstances, more than anything, forced Chicago's hand. If he catches on with a new team, he should have a fairly good 2013 season—even if his playing time is at a minimum.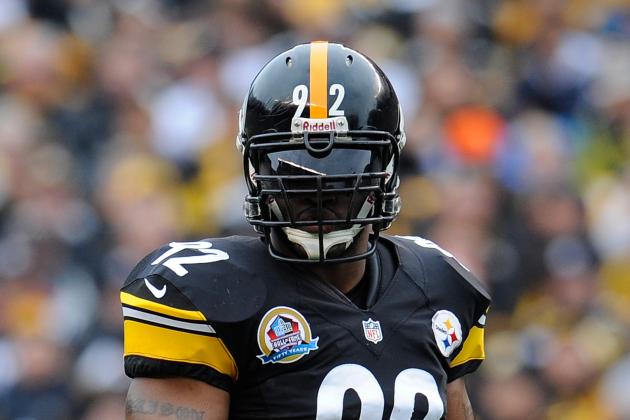 Joe Sargent/Getty Images

The Pittsburgh Steelers released longtime linebacker James Harrison this offseason when he refused to reduce his $6.57 million 2013 salary by a reported 30 percent. Now, teams don't appear to be all that interested in Harrison and it's likely that wherever he lands, he'll be paid much less than the salary reduction the Steelers asked him to take—if any team will have him.
Harrison had just six sacks in 2012 and missed the beginning of the season after undergoing a knee procedure. He hasn't played a full 16-game season since 2010, which was also his last year with double-digit sacks. He's too slow to start and too stubborn to realize that his time has passed, which makes him a potential liability if he's signed somewhere and spends most of his team's defensive snaps on the bench.
While Harrison may have spent the bulk of his career being one of the scariest linebackers in the league, don't let his past reputation color what he's now become. This offseason will be quite the reality check for Harrison, who hasn't even met with a single team in his one month on the market.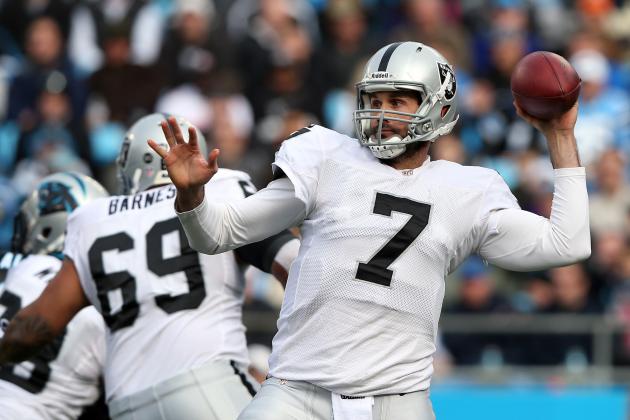 Streeter Lecka/Getty Images

Saying that quarterback Matt Leinart is underrated doesn't mean he should have already been picked up by a needy team and made the starter. It's just that, in his brief time in the NFL, he's shown enough talent to be worthy of a roster spot as a backup, especially with so many quarterbacks having already been signed.
Leinart's career started with a thud, and it's been, well, thudding along ever since, with three of his years—2005, 2006 and 2011—each coming to a close with season-ending injuries. The health issues are a major concern, but they become less so if he's backing up an established veteran who isn't an injury risk himself, or joins a team that already has another backup under contract.
Putting it bluntly, there are quarterbacks currently in support roles who aren't as good as Leinart. For that reason alone, he's underrated.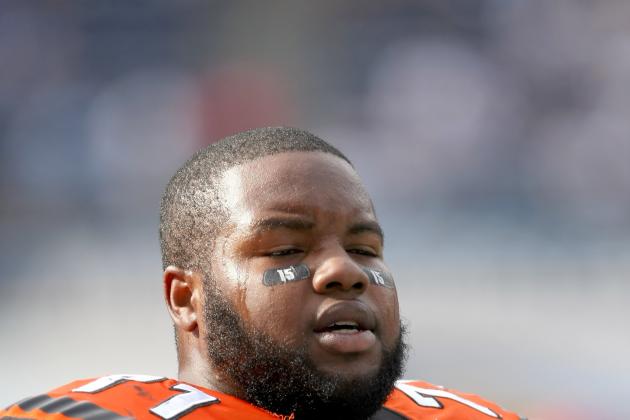 Stephen Dunn/Getty Images

The Cincinnati Bengals know what they could have in right tackle Andre Smith, but Smith doesn't yet know it. Smith thinks he could make up to $9 million per year, but with the right tackle market not as hot as he'd perhaps hoped—Eric Winston and Tyson Clabo are still on the market and the 49ers' Anthony Davis just signed a deal that is worth just over $7 million per year—he'll likely have to drop his asking price.
Smith was a top-five tackle in 2012, giving up just seven sacks and excelling at run-blocking, but that's not enough to make him a $9 million man in 2013. The offensive tackle draft class is too strong and his position less valuable than his counterparts on the left, which means he'll need to be more realistic about his place in the league in order to get a new contract.
It's not to say that Smith's talent isn't there—he truly is one of the better players at his position. However, based on how he views his level of talent in relation to his next payday and how the league and the Bengals view it, he's sitting on the market because he's overrating himself.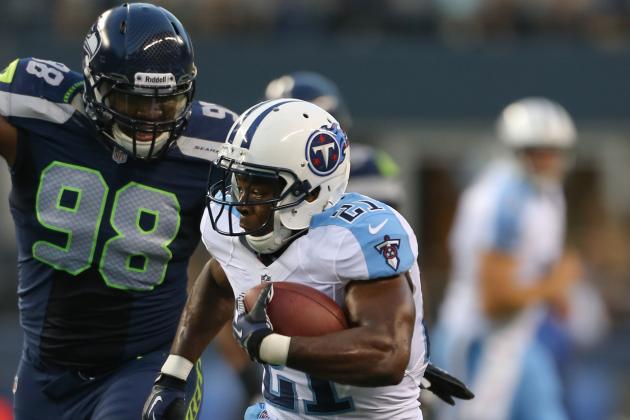 Otto Greule Jr/Getty Images

Javon Ringer is a 26-year-old change-of-pace running back with a history of knee injuries, so it's understandable that the Tennessee Titans chose not to re-sign him and instead bring in middling former New York Jet Shonn Greene. However, Ringer's spotty past doesn't mean he isn't worthy of a roster spot. He'd just need to be used correctly.
Knee problems aside, Ringer truly is a talented running back—it's just that his numbers don't accurately reflect it, as he's spent his career playing second fiddle to Chris Johnson. He's carried the ball just 120 times in his four-year career, for 486 yards and three touchdowns, but he does have an average of 4.1 yards per carry over those four years.
Ringer could conceivably take over the change-of-pace role for another team, but his knee problems—he played just two games last year and spent the rest of the time injured—likely have scared many would-be takers away. Though the risks reasonably outweigh the rewards, a fully healthy Ringer could actually make a very positive impact on practically any team in the league.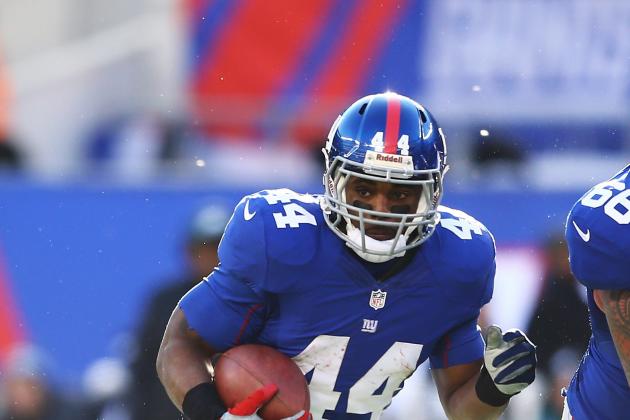 Al Bello/Getty Images

No team wants to take a closer look at running back Javon Ringer, with his recurrent knee issues likely to blame. However, for some reason, fellow back Ahmad Bradshaw is drawing considerable interest around the league despite his lengthy injury history.
Perhaps it's pedigree, perhaps it's simply the larger body of work, but at least three big-name teams—the Denver Broncos, Pittsburgh Steelers and Green Bay Packers—all seem intent on kicking his tires. While Bradshaw has had some good seasons in the past, it's hard to believe that he can replicate that success with the injuries quickly piling up.
To think of Bradshaw as a lone, workhorse back is a foolish gamble. He needs to be in a two-back system in order to make his biggest impact. Him alone, running the ball, will only end in injury. Yes, he's had two seasons with more than 1,000 rushing yards (including 2012) but he's also not reached close to that mark in four other years.
Bradshaw is still in a boot and thus cannot work out or pass a physical just yet. He'll be signed somewhere, and probably overpaid and overworked—especially if his eventual team is Green Bay or Pittsburgh—and it won't be worth it in the end.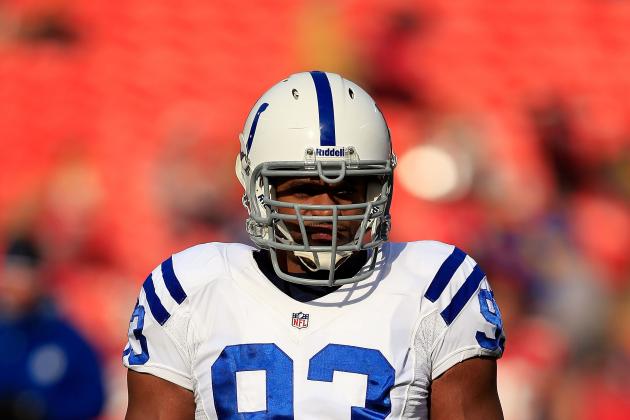 Jamie Squire/Getty Images

Dwight Freeney was more of a salary cap casualty of the Indianapolis Colts this offseason rather than an outright cut for lack of production. Though he is 33 years old and put up just five sacks in 2012, he'd still be a great addition for a team that simply needs pass-rushing bodies and serious veteran experience.
Apparently, the Denver Broncos, Detroit Lions and Miami Dolphins are all interested in Freeney, and it's all but certain he'll land with a new team. However, he's taking his time—he could wait until training camps begin to agree to a deal—and wants $6 million per season, so that time could end up working against him if he doesn't lower his asking price.
At $6 million a year, Freeney is certainly overrated. But, as time passes, he should realize that he's not going to get that money. At $3 or $4 million per year on a two-year deal, he'd be a situational asset for a defense in transition.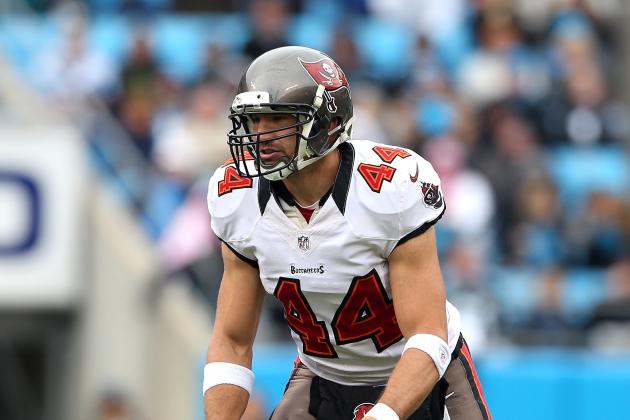 Streeter Lecka/Getty Images

To think of Dallas Clark is to think of his string of excellent seasons as the Indianapolis Colts' premier tight end that elevated him to one of the best tight ends to play the game. However, that Clark is gone—he's just not the player he once was—and to think of him as still being capable of doing so is overestimating his present value.
Clark spent nine seasons with the Colts before joining the Tampa Bay Buccaneers last year. In 2012, he had just 435 yards on 47 receptions and though he managed to stay healthy, that's practically the only positive thing to say about his lone season in Tampa (he did add four touchdowns to the team's total, so there's that, too).
The free-agent market for Clark's services is bone-dry. There's simply no reason for teams to take a close look at the 33-year-old when they can go younger and faster by looking to their own roster depth or the upcoming draft. Clark needs to be seen for who he is now and not what he did when Peyton Manning threw him passes.