Can Jeff Driskel, Gators Improve on Their Orange-and-Booooo Offense?
Use your ← → (arrow) keys to browse more stories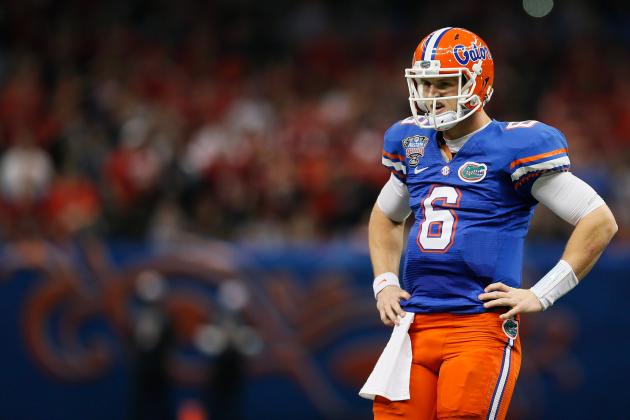 Kevin C. Cox/Getty Images

GAINESVILLE – Quarterback Jeff Driskel seemed genuinely surprised Saturday when I asked him how much he was bothered last year when University of Florida fans booed the team's abysmally bad offense. Driskel's bewilderment says one of two things about the unquestioned starting quarterback of the Gators: He is either ultra-focused or ultra-naïve. Either he was so into the game that he didn't hear the boos last season or so unsophisticated in the ways of Gator Nation that he refused to believe his ears...