Novak Djokovic Cries After Serbia's Davis Cup Win over U.S.
Use your ← → (arrow) keys to browse more stories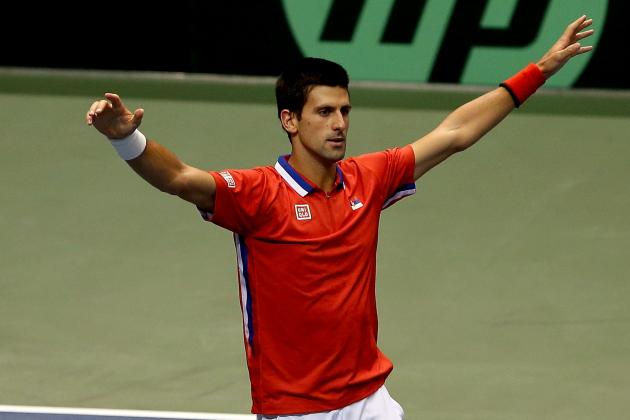 Matthew Stockman/Getty Images

Novak Djokovic secured a 3-1 win for Serbia over the U.S. with a 7-5, 6-7 (4), 6-1, 6-0 win over Sam Querrey on Sunday, but the triumph may have come at a costly price. The No. 1 suffered an injury scare after he twisted his right ankle early in the match and fell to the ground in anguish. Djokovic continued with the help of some anti-inflammatories, secured the decisive win and then broke down in tears after the match during an interview with Serbian press.