Assigning Odds to Every Potential Cincinnati Bengals 1st-Round Pick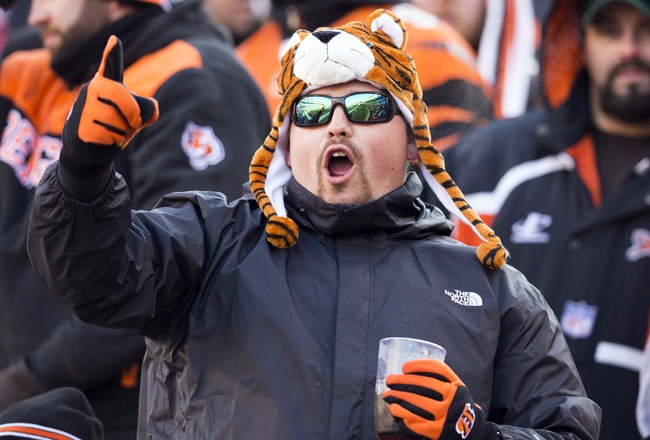 USA TODAY Sports
Who are the Cincinnati Bengals going to take in the first round of the NFL draft later this month? The Internet is chock-full of mock drafts with seemingly everybody (including yours truly) trying to predict who is going to go where in the draft.
Frankly, it's an impossible task. The deeper you go in the selections, the harder it is to decide what will happen. There are simply too many variables, who gets picked when or possible trades, to accurately predict what will happen.
With that in mind, I have complied a list of the Cincinnati Bengals' top 10 potential first-round draft picks and the odds the Bengals actually end up with each. The list was put together by judging whether a player would actually be available when Cincinnati drafts at No. 21 and whether he fits what the Bengals are looking for.
Let's take a look.
Kenny Vaccaro, S, Texas: 30 Percent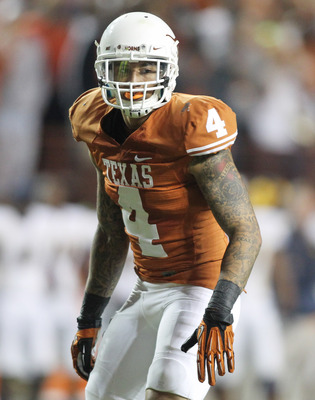 Tim Heitman-USA TODAY Sports
For a team that reached the playoffs, the Bengals have a surprising number of holes that need to be filled if the team is going to repeat that success.
Chief among those holes is at safety, a position the Bengals have been trying to fill with retreads and low draft picks. It has been over 20 years since Cincinnati went for a safety in the first round (Darryl Williams, 1992) but if Kenny Vaccaro is still available, the Bengals will jump on him.
Alec Ogletree, LB, Georgia: 20 Percent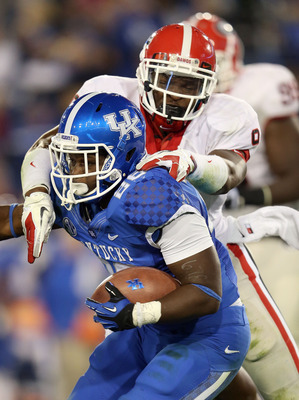 Andy Lyons/Getty Images
No player is named more frequently in mock drafts as going to the Bengals at No. 21 more than Alec Ogletree, the play-making linebacker out of Georgia. Like safety, linebacker is a position that needs to be addressed.
Ogletree certainly makes sense, but I believe if Texas' Kenny Vaccaro is still on the board, he will be the Bengals' pick.
Matt Elam, S, Florida: 15 Percent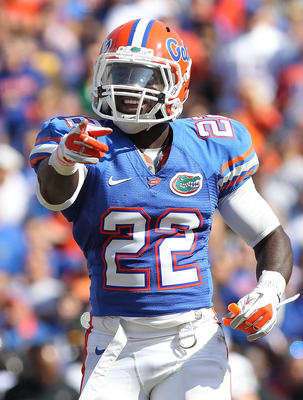 Kim Klement-USA TODAY Sports
If Texas' Kenny Vaccaro goes before pick No. 21, then the Bengals will need to look elsewhere for a safety. One place they could turn is to Florida's Matt Elam, who fills the bill.
Elam would allow the Bengals to address one of their biggest issues, but there is a possibility that he could still be available when Cincinnati picks again early in the second round. That clouds the issue but Elam could still be the pick.
D.J. Fluker, OT, Alabama: 12 Percent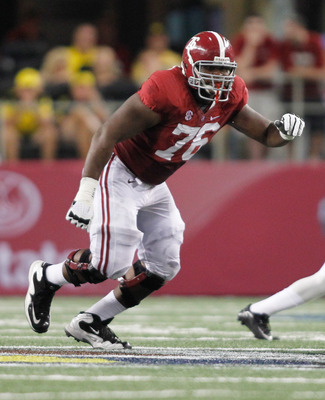 Tim Heitman-USA TODAY Sports
A lot of what the Bengals do centers on whether the team signs tackle Andre Smith before the draft. Smith is still a free agent, and the Bengals appear to be interested. But if Smith is not re-signed, then the Bengals will have to look elsewhere.
The best possibility is Alabama's D.J. Fluker. I have Fluker listed relatively low mainly because he may not be still on the board at No. 21, but also because Smith may end up being re-signed. If Smith were gone, this percentage would be higher.
Menelik Watson, OT, Florida State: 10 Percent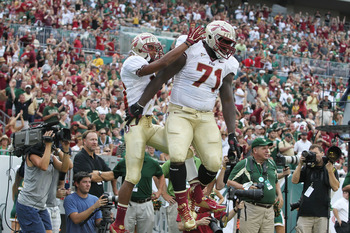 Kim Klement-USA TODAY Sports
Like Alabama's D.J. Fluker, the selection of Menelik Watson is based mainly on whether the Bengals re-sign free-agent tackle Andre Smith or go elsewhere.
If the Bengals draft a tackle, they can't really do much better than either Fluker or Watson, although the team still may go with defense in the first round.
Manti Te'o, LB, Notre Dame: 5 Percent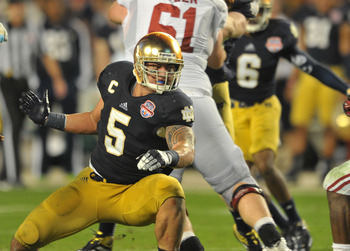 Matt Cashore-USA TODAY Sports
Several mocks have the Bengals paired with Manti Te'o, the former Notre Dame star with the juicy background story. Non-existent girlfriends aside, Te'o is an extremely active linebacker who will upgrade the defense, and he would be a smart pick.
The percentage is low for two reasons. One, the Bengals are likely to look elsewhere even if Te'o is still available. And two, the Bengals may risk Te'o still being on the board early in the second round, much like Rey Maualuga several years ago. Either way, he's an unlikely pick.
Tyler Eifert, TE, Notre Dame: 3 Percent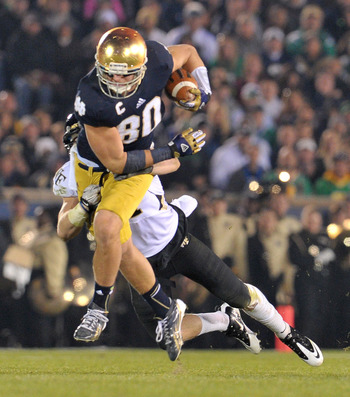 Matt Cashore-USA TODAY Sports
The Bengals need to surround quarterback Andy Dalton with as many weapons as possible, and Tyler Eifert, the best tight end in the draft, could accomplish that task.
However, Eifert seems an unlikely selection. If the Bengals opt to upgrade offensive weapons, wide receiver seems the more likely choice. But I'm betting they go defense or offensive line first.
Barkevious Mingo, DE, LSU: 3 Percent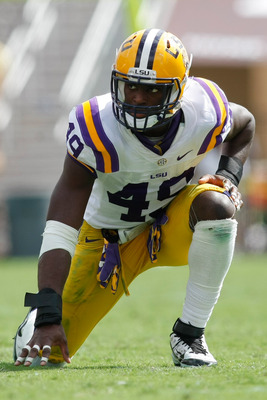 Brett Davis-USA TODAY Sports
The Bengals are already one of the best pass-rushing teams in the league, and Barkevious Mingo would give Cincinnati arguably the best defensive line in football.
So why the low percentage? I have a hard time believing the former LSU star will still be in the board. But should Mingo be available at No. 21, the Bengals will scrap their plans and jump on him.
Eddie Lacy, RB, Alabama: 1 Percent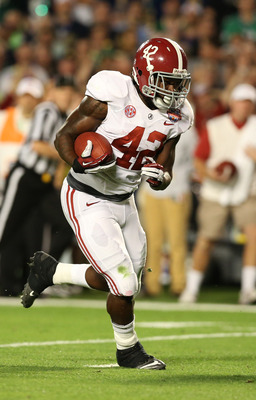 Matthew Emmons-USA TODAY Sports
The Bengals will need to add a running back at some point, and Eddie Lacy fits what the Bengals do perfectly. He's strong and quick and would be an instant starter.
But I think Lacy will still be available in the second round, and that's where the Bengals will pounce.
Justin Hunter, WR, Tennessee: 1 Percent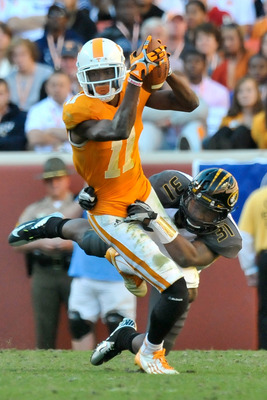 Jim Brown-USA TODAY Sports
Will the Bengals stick with their young cadre of wide receivers, hoping that one develops into a game-breaker? Or will they add yet another youngster to the youngest group in the league?
Like Lacy, Justin Hunter will probably still be available in the second round, and the Bengals may be willing to wait. Either way, I think it's doubtful Cincinnati goes for a receiver in the first round.
Keep Reading

Cincinnati Bengals: Like this team?