Nebraska Football: Bo Pelini's 5 Biggest Concerns Post-Spring Practice
Matthew Holst/Getty Images

The Huskers put on a mighty show Saturday in front of the 60,000 fans who turned out for Nebraska's first spring game since 2011. The largely light-hearted afternoon was highlighted by linemen returning punts, intermittent individual drills and the unforgettable 67-yard touchdown run by seven-year-old Jake Hoffman.
But once the glow of this weekend's fanfare wanes and focus returns to the business side of the Red-White Game, many questions will remain for Bo Pelini and his staff.
Some are old questions, while others have newly arisen. So let's take a look at the five biggest concerns facing Bo Pelini in the wake of Saturday's spring game.
Begin Slideshow

»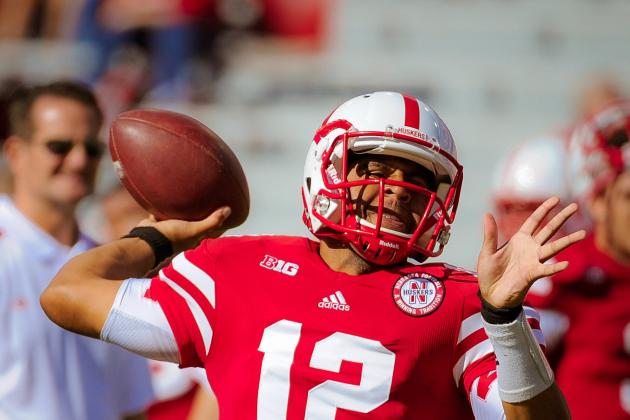 Eric Francis/Getty Images

There is no larger certainty on the Nebraska roster than the starting quarterback position. Like him or not, Taylor Martinez will be the Huskers' signal-caller for his fourth straight season in Lincoln.
The No. 2 spot on the depth chart, however, is much cloudier.
The top candidate seemed to be Tommy Armstrong, who will have a year studying Tim Beck's offense under his belt by this fall. And until Saturday, his top competition was likely to be newcomer Johnny Stanton, assuming a full recovery from his knee injury and no redshirt.
But after the spring game, Ron Kellogg III should be given a serious look for the backup role. Sure, it was a scrimmage and he was not playing a polished, fully stocked defense. But 11-of-12 is 11-of-12. Kellogg III deserves at least a chance.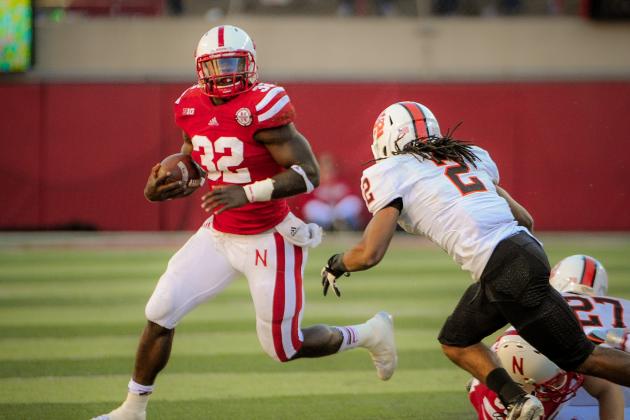 Eric Francis/Getty Images

There were a lot of strong, knee-jerk reactions about the backs' performances in Saturday's scrimmage. Yet truth be told, there was nothing that indicated that there will not be a huge drop-off from 2012 production.
A year ago, Nebraska had arguably the best stable of running backs in the nation. Ameer Abdullah was in all-conference form. When healthy, Rex Burkhead was even better. For a third-stringer the Huskers featured the incredibly talented Braylon Heard. Yet they could reach even further down the depth chart and utilize short-distance specialist Imani Cross.
But Burkhead has graduated and the expected two-headed monster for the 2013 squad is no more, due to Heard's departure. And no matter how optimistic fans want to be about Saturday, Cross did not look good outside the tackles, and King Frazier just does not look on the same level as Heard.
So the void remains, and freshman newcomers should be chomping at the bit for their chance at it.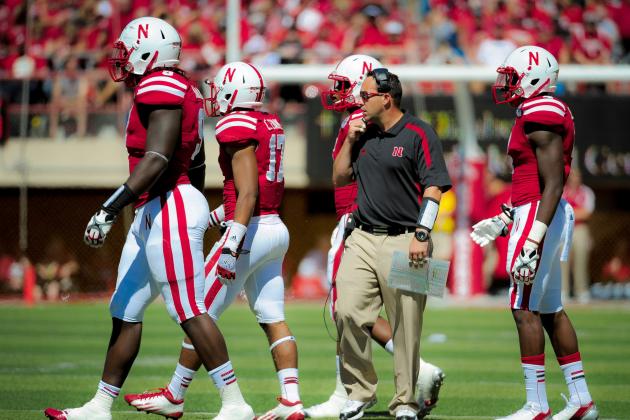 Eric Francis/Getty Images

Following the Red-White Game, defensive coordinator John Papuchis again faced questions regarding the complexity of his defense, questions to which he is all too accustomed. And for good reason.
Both defenses Saturday displayed that lost and slow-to-react look that they featured on multiple occasions during the 2012 season. Of course, this was just a spring scrimmage. And the Husker defense will feature a host of new faces who are in the middle of their crash course on the Papuchis (Pelini) system.
Despite the litany of available excuses, if this type of performance becomes the norm, simplification of the defensive scheme may need to come under serious consideration.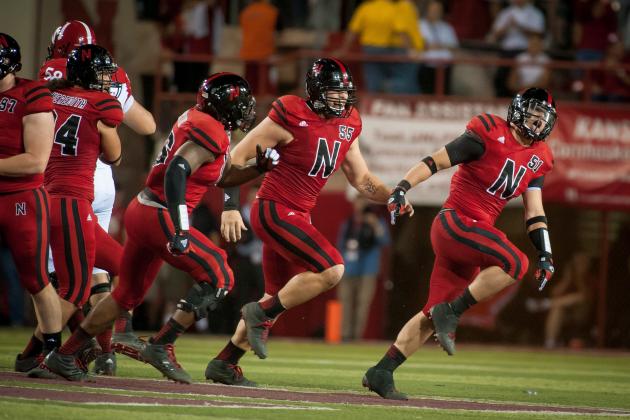 Eric Francis/Getty Images

Spring football is not as much about looking at holes and deficiencies in the team as it is about finding sparks of excitement. When there are no games to lose, it is rather tough to get too upset about any shortcomings.
But even so, it was a bit tough to find any defensive highlights this weekend. On offense, it is easy to be excited about Tommy Armstrong's running ability and Alonzo Moore's electrifying plays. Defensive headliners were much fewer and farther between.
The biggest defensive play of the day perhaps did not even come in the run of play, as Zaire Anderson shed two blockers and bodyslammed the ball-carrier in an individual drill that punctuated the first-half action.
Nebraska will need defenders to step up and make plays if it hopes to improve upon an embarrassing 2012 season.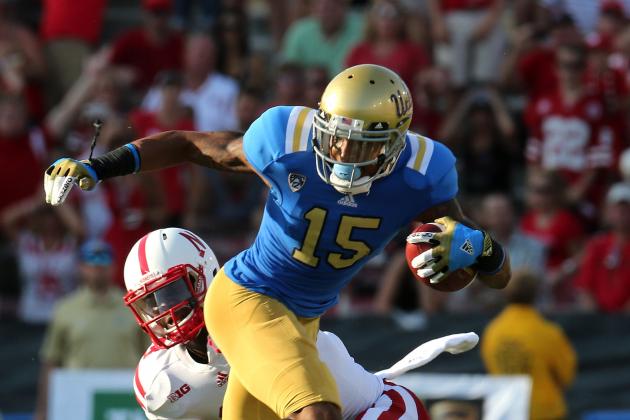 Stephen Dunn/Getty Images

The most disappointing sight of the day was the number of defensive mistakes and shortcomings. Just as it frequently was last season, the Huskers defense was exposed in the flats over and over again by both offenses. The two defenses looked slow, unorganized and confused as the perimeter was once again an obvious point of vulnerability.
Spring games are definitely tough to analyze. After all, the line between a great broken tackle and a humiliating missed tackle can get very hazy.
But even against the top offense (or more accurately, pieces of the top offense) in the Big Ten, one would hope to see more promise from this young defense. If Saturday was an indication of things to come, Nebraska's offense should plan on scoring in bunches to keep the Big Red competitive 2013.