Fantasy Baseball: Week 2 Start 'Em or Sit 'Em Breakdown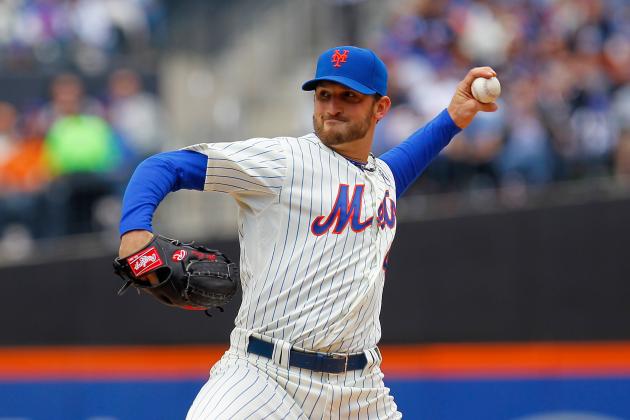 Mike Stobe/Getty Images
Jon Niese has been solid so far. His matchup this week, though, could be tricky.
Relax, let us decide for you.
In fantasy baseball, several factors determine how your team fares, including injuries, trades and even luck. Ultimately, though, success comes down to decisions.
During draft day, decisions are all about which players to pick or buy, when and/or for how much.
Once the season starts, though, decisions become a day-to-day grind. At times, the process is enough to wear out even the most veteran, savvy owner.
Should you bench your slumping superstar for that hotshot journeyman? Do you dare start your pitcher at [insert hitter-friendly stadium here]? Is that rookie phenom really for real? And most importantly, what should you do with that ratty old couch in the basement?
To help out with these types of questions (okay, probably not that last one), here's a batch of Sit 'Em or Start 'Ems calls—aka decisions—that have been made for you, based on anything from career stats to recent streaks to just plain old gut calls.
Best of all? If any of these decisions backfire after you, ya know, decide to follow along, then there's only one other decision to make: Blame us.
Begin Slideshow

»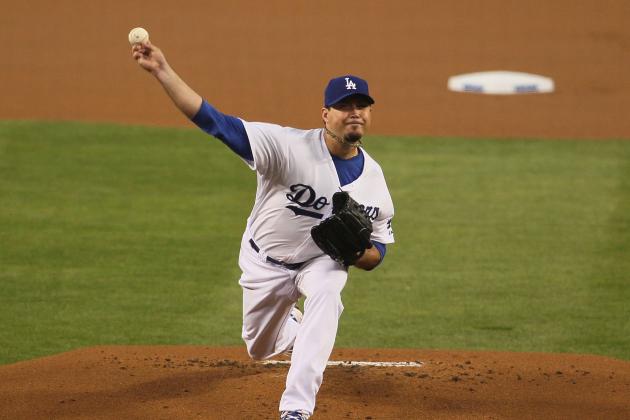 Victor Decolongon/Getty Images

Scheduled Start: Tuesday, April 9, at San Diego Padres
Josh Beckett's first start of the year wasn't bad, but his second looks to be better.
In losing to the Giants at home, the right-hander allowed six hits and three runs in six innings, with four whiffs and a walk. He should be at least that good going up against a worse offense (the Padres) in a better pitcher's park (Petco).
In his career, Beckett is 5-2 against the Padres with a 2.09 ERA. The opposing starter is lefty Clayton Richard, who led National League in home runs allowed (31) in 2012, so if the Dodgers offense can get untracked, Beckett will have a good shot at a win.
Verdict: Start 'Em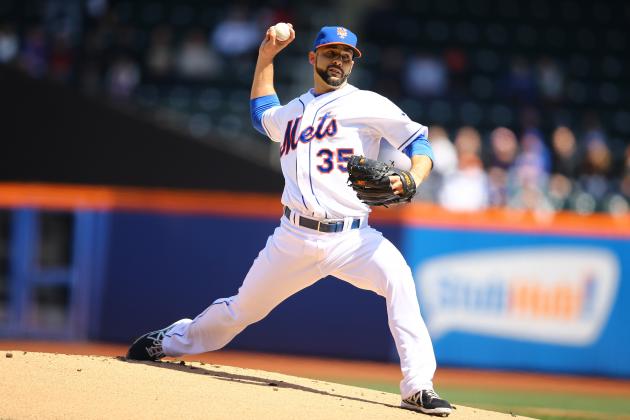 Al Bello/Getty Images

Scheduled Start: Tuesday, April 9, at Philadelphia Phillies
While there's a lot to like about Dillon Gee overall in 2013, this particular matchup doesn't bode well.
First, the righty Gee has always been a little worse against lefty hitters, and the Phillies lineup still has Chase Utley and Ryan Howard.
Second, here are his career stats against current Phillies hitters: .358 batting average against, .642 slugging percentage against and four homers—including two by Howard—in 52 total at-bats.
Third, Gee's allowed 18 runs and 33 base runners in 18 career innings at Citizens Bank.
Gee was a hard-luck loser his first time out this season, but he might be a hard-hit loser in his second.
Verdict: Sit 'Em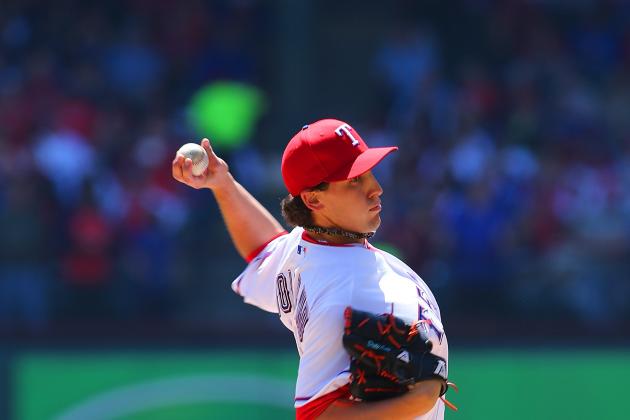 Rick Yeatts/Getty Images

Scheduled Start: Wednesday, April 10, vs. Tampa Bay Rays
Derek Holland is one of the more challenging fantasy starters, as he's often proved to be inconsistent and occasionally maddening when it comes to starting or sitting him.
The lefty, though, has some good numbers against current members of the Rays, including a .234 average against. Where Holland has gotten into trouble against Tampa, though, is with allowing 16 extra-base hits in 124 career at-bats, including six homers.
Looking closer, it's clear that the two Rays hitters who've done the most damage against him are righty Evan Longoria (.409 BA, 3 HRs, 7 RBI in 22 ABs) and switch-hitting Ben Zobrist (.286, 1 HR, 6 in 21 ABs), which is in line with the .471 career slugging percentage he's allowed against righties (compared to .340 vs. same-sided hitters).
So what's the deciding factor here? Home/road splits: Holland is much worse at home, sporting a 5.28 ERA and 1.44 WHIP in his career.
Verdict: Sit 'Em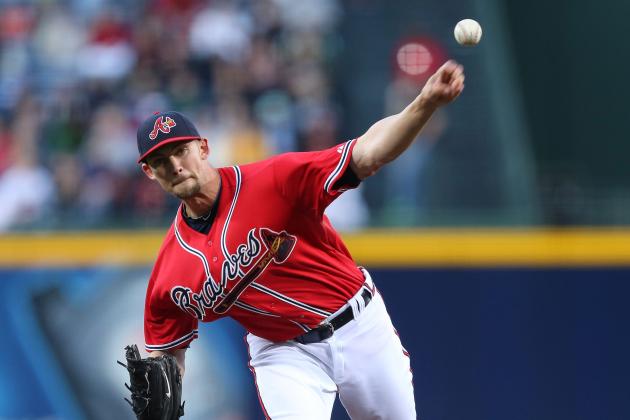 Mike Zarrilli/Getty Images

Scheduled Start: Wednesday, April 10, at Miami Marlins
In case you missed what Mike Minor did over the second half of 2012: 2.16 ERA, 0.87 WHIP.
While some have been wondering whether or not that's for real—Minor ain't gonna be that good—he did get 2013 off to a fine start by shutting down the Cubs over 7.1 innings in his initial outing: five hits and one run with a 7:0 K:BB ratio.
The 25-year-old southpaw gets what should be an even easier task in facing the Quad-A Marlins in their pitcher-friendly digs.
You're welcome.
Verdict: Start 'Em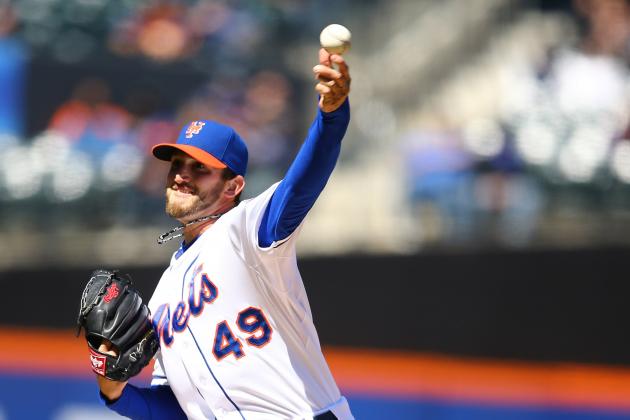 Al Bello/Getty Images

Scheduled Start: Friday, April 12, at Minnesota Twins
Looking strong after two quality outings against the Padres and Marlins, Jon Niese gets what would appear to be another below-average offense in the Twins—but be careful.
Minnesota's offense is better than you'd think, especially with the three big bats in the middle of the order—Joe Mauer, Justin Morneau and Josh Willingham—all healthy at the same time.
Plus, the left-handed Niese doesn't have much of a platoon split against lefty hitters, and both Mauer and Morneau hold up pretty well against lefty starters for their careers.
Things might not go badly for Niese, but his overall line may not look great, which is a factor if your league has an innings-pitched or games-started maximum.
Verdict: Sit 'Em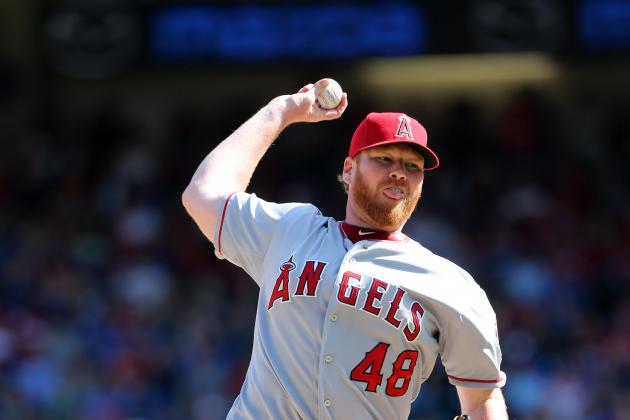 Layne Murdoch/Getty Images

Scheduled Start: Friday, April 12, vs. Houston Astros
Through six games, here's what the Astros have done against opposing pitchers: a .202 batting average with a 60:5 strikeout-to-walk ratio.
Here's what the Astros have done in games started by opposing right-handers: a .183 batting average and a 47:2 whiff-to-walk.
Tommy Hanson no longer looks like the fantasy ace he was starting to become a couple years ago, but for one night, he will.
Verdict: Start 'Em