WrestleMania 29: Recapping and Grading Each Match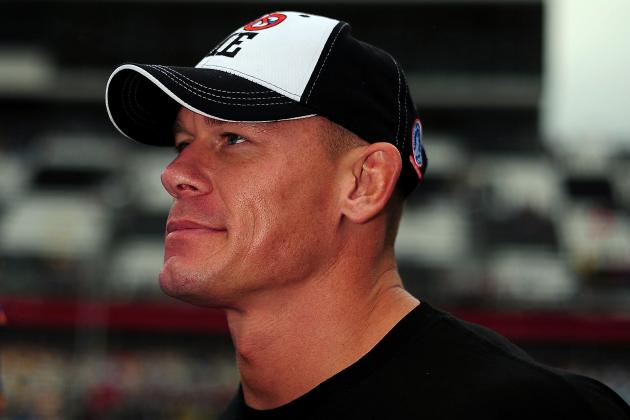 Andrew Weber-USA TODAY Sports

The biggest event of the year for the WWE is undoubtedly WrestleMania and this year's event shadowed last year's in regards to the main event. For two years in a row now, The Rock wrestled John Cena in the main showcase.
The main event in many fans' minds might actually be CM Punk vs. The Undertaker. The buildup to this fight has been far more interesting than any other storyline currently in the WWE.
Here is a recap and a letter grade for each match from the card.
Begin Slideshow

»
chaddukeswrestlingshow.com
I will be honest with you, I am not very high on The Miz as an in-ring performer, but he and Wade Barrett really started the night off well with a well-worked match.
There were several spots that were memorable from this match. The two that really stood out were the huge Winds of Change that Barrett landed midway through the match and the interesting takedown to Figure Four leglock that The Miz used to win the match.
It's a little upsetting that Barrett dropped the belt, but to be honest, he wasn't doing much with it anyways. He was winning more matches and not doing many jobs when he didn't have the belt.
Grade: A-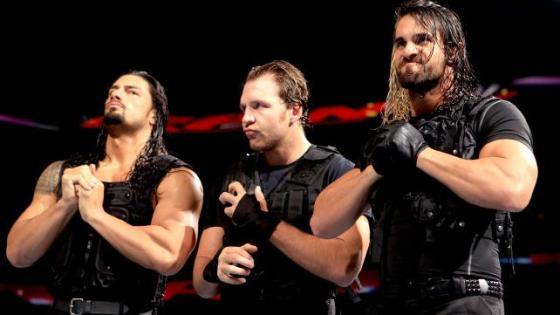 wweshawn.blogspot.com
What a physical match and a great way to open up the pay-per-view.
The Shield vs. Team WWE started out a tad slow but really picked up as the match went along. There were some awesome spots in the match, including the suicide dive by Seth Rollins on Randy Orton and the RKO by Orton on Rollins after the Shield member jumped from the top rope.
The finish was also fun. Having The Shield win the match was a smart booking; Roman Reigns is being booked very strong, as he is the enforcer of the group.
Many thought this match was where Randy Orton would turn heel. In the end, it is Big Show who is jumping back to the dark side, as he knocked out Orton and Sheamus after the match.
All in all, a very entertaining match.
Grade: A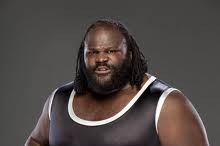 soultrain.com
This match was very slow, but it's understandable. Ryback needed to save his strength for lifting Mark Henry not once, but twice.
Obviously, not many people were expecting this to be a catch-as-catch-can wrestling. I think most people expected a couple of nice spots in a medium-length match.
Henry got the win to extend the rivalry, but Ryback's Shell Shock to end things was impressive to say the least.
Grade: C+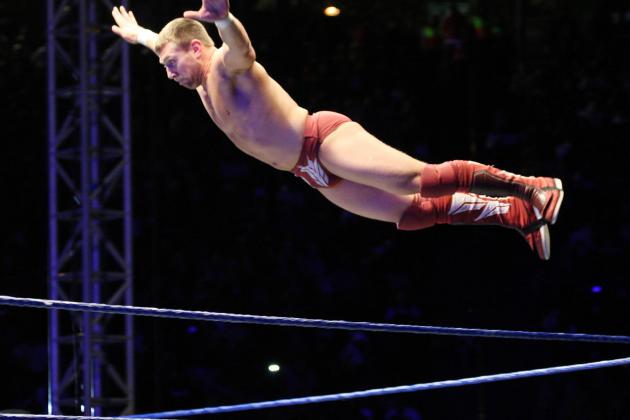 Gallo Images/Getty Images

Dolph Ziggler is like the opposite of the Guerreros from the Ruthless Aggression era. He simply cannot cheat to win because when he tries to cheat, he still loses.
This was a very solid match. Big E Langston saw his first actual action here and looked very impressive throughout.
Ziggler and Daniel Bryan always perform well. Ziggler could sell water to a well.
Kane looked strong here again and Team Hell No prevailed.
Grade: B+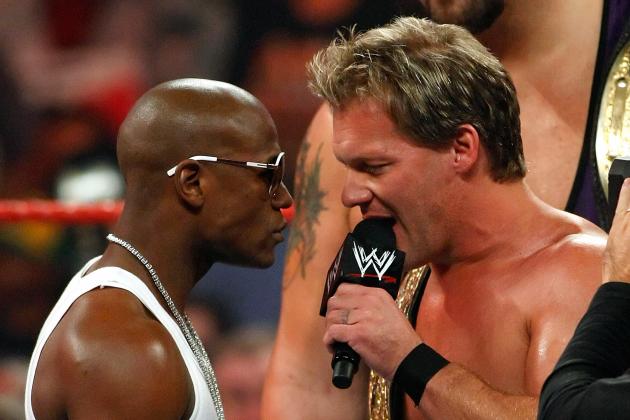 Ethan Miller/Getty Images

This was an interesting match for several reasons.
First off, the fans were extremely flat for this match. I know Fandango isn't popular right now, but any match with Chris Jericho is usually hot for any crowd.
Secondly, the former Johnny Curtis looked to have been extremely stiff on a couple of his moves. The head kick when Jericho jumped off the middle rope landed flush on Jericho's head and busted him open.
Lastly, for as lackluster as Fandango's debut was (despite winning), will the WWE decide to keep pushing him? He has a chance to be a solid midcard heel, but right now it seems like fans aren't interested.
The match itself was okay, but nothing too memorable.
Grade: B-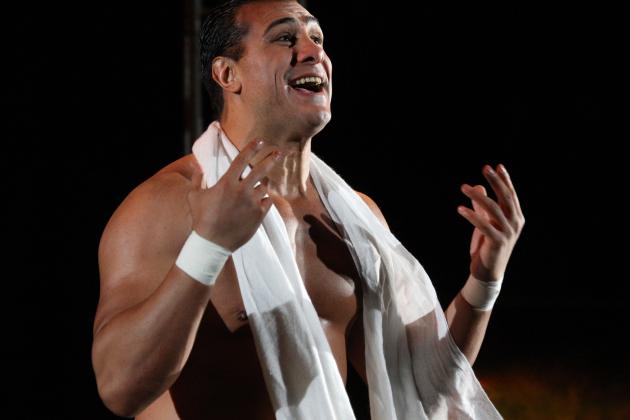 Gallo Images/Getty Images

I want to start things off by saying how underrated of a worker Jack Swagger is. He can be technical and a powerhouse at the same time when he's in the squared circle.
I am very surprised that he did not win here. I was also disappointed Dolph Ziggler did not cash in his Money in the Bank contract.
The match itself was entertaining. Zeb Colter and Ricardo Rodriguez did not really have much of a factor in the match, which was great so we could see things play out.
Alberto Del Rio tapped out Swagger to retain his title and likely extend this feud.
Grade: A-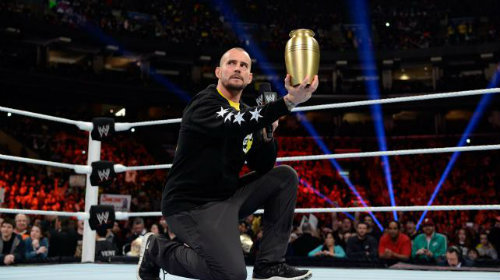 www.ign.com
To me, and I am sure many people, this was the real main event. The lead-up to this match was intense, intriguing and the edgy type of material the WWE needs to continue to produce.
This match was insanely good. Without cutting a promo pre-match, these guys told a story with their actions. This was a physical match that actually had me believing at some points that CM Punk may end the Undertaker's streak.
Between the counters, the high-risk offense and blatant disrespect shown by Punk throughout, this match had it all. Undertaker still has it and is one of the greatest performers of all time.
In the end, the streak stayed alive and we saw possibly the best match of the night.
Grade: A+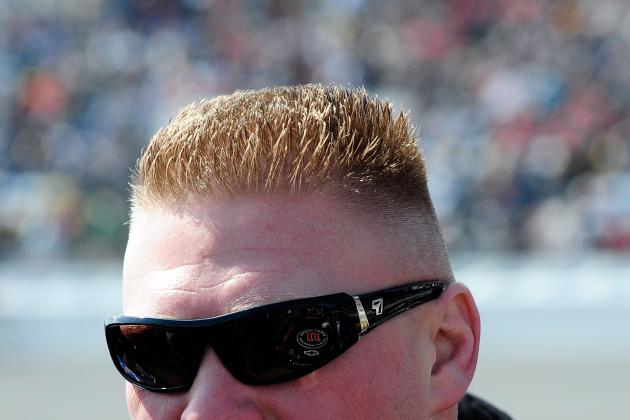 Sam Greenwood/Getty Images

The WWE booked themselves into a corner with Brock Lesnar vs. Triple H, but the match was entertaining. The match was very physical and both men were very stiff in their approach to each move.
Lesnar was hitting suplexes left and right, as he was in control for a majority of the match. I am very happy that Shawn Michaels and Paul Heyman did not play huge factors in the match, as Lesnar and Triple H got it done on their own.
I think it's kind of funny that CM Punk couldn't break the announce table from the top rope elbow drop he did on Undertaker, but a Lesnar suplex on Triple H busted the table.
Solid match and effort from two part-timers.
Grade: A-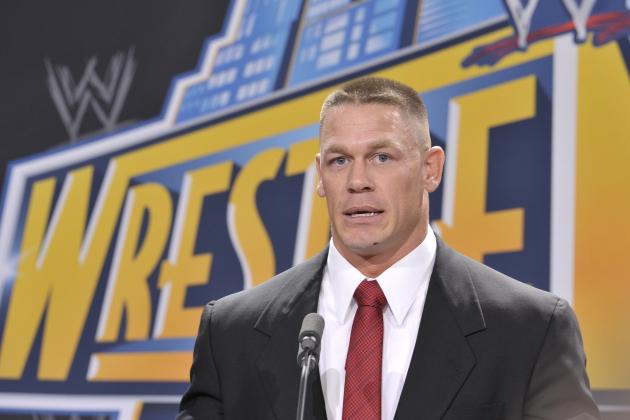 Michael N. Todaro/Getty Images

Again, the result of this match was never in question. The WWE booked itself into a corner, but again the match was enjoyable.
The Rock looked to be in much better cardiovascular shape than his encounters with CM Punk earlier this year.
However, I didn't like the fact that Cena kicked out of at least three Rock Bottoms and at least one People's Elbow. Is there any finishing move that can finish him, nonetheless multiple times?
The match definitely exceeded expectations. What is a shame is that The Rock finally looks like he is in pro wrestling shape and he is going back to making movies instead of sticking around.
The show of respect after the match was a nice touch as well. All in all, a very good WrestleMania this year.
Grade: B+