25 Most Intimidating Strikers in MMA History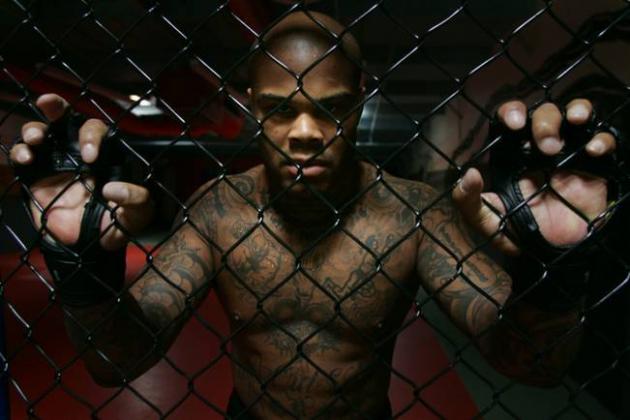 mmamania.com
In the past, mixed martial artists have earned the right to intimidate by looking mean, acting mean and performing even meaner.
They've done so by channeling a certain type of inner beast. One often depicted in movies such as Beowulf and Cloverfield.
From bone-splitting punches to chin-smashing kicks, these physically and mentally superior athletes have marked the cage with blood, sweat and destruction for nearly 20 years.
With that said, based completely on intimidation, here are the best of the best when it comes to instilling fear and doubt.
Enjoy.
Begin Slideshow

»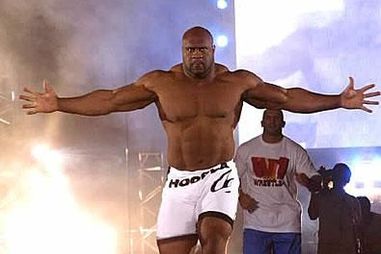 unsportsmanlike.ca
Based on sheer physical demeanor, big Bob Sapp receives some early recognition.
He may be on the back end when it comes to overall skill and ability, but Sapp's towering prowess and raw strength enabled him to finish fights in impressive fashion.
Not to mention he was a professional kickboxer who could bench press a bleacher full of football-playing inmates.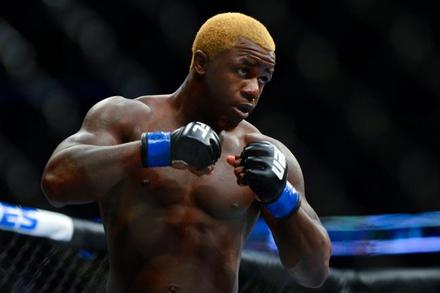 Ron Chenoy-US PRESSWIRE
Quite possibly the most heavy-handed lightweight to ever grace the Octagon, Melvin Guillard has been punishing high-level foes for over 10 years.
He may be somewhat one-dimensional when it comes to defending takedowns, but this isn't a list for wrestlers.
"The Young Assassin" has always been a wrecking ball of a puncher and will continue to flip lightweight switches for as long as he fights.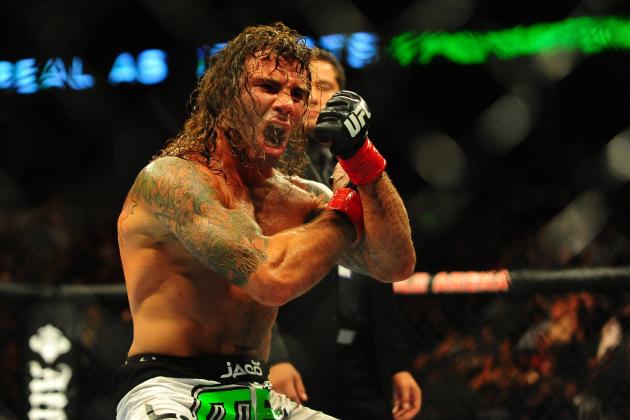 tucsoncitizen.com
Out of everyone on this list, Clay "The Carpenter" Guida probably packs the softest punch.
But what separates Guida from many of the names to follow is his ability to stay in the pocket, wing punches and battle test his opponent's will to win.
So while his natural power isn't up there with the best of the best, it's his willingness to exchange with any fighter that makes him so intimidating.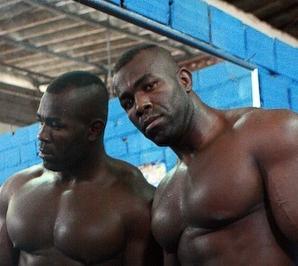 forums.sherdog.com
Not too many people outside of the American circuit know who Geronimo dos Santos is.
Well, to educate you to the best of my knowledge, dos Santos is a very well-known heavyweight hailing from the vast sea of talent that is Brazil.
He has compiled 32 career knockouts in just 57 fights. Not to mention he stood and traded with Junior dos Santos a while back before a cut ended his efforts.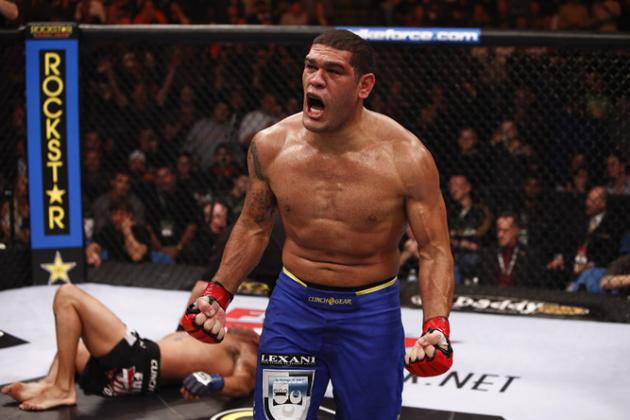 fcfighter.com
Respect his power or not, Antonio "Bigfoot" Silva comes to fight.
He's one of the quicker heavyweights in the world when it comes to combinations and rushing an opponent, so it shouldn't come as a surprise that the Brazilian is riding a two-fight KO streak in the UFC's evolving heavyweight division.
He has dominated most of his competition throughout his career, including Fedor Emelianenko and Alistair Overeem, by utilizing raw power, deceptive technique and an iron-clad will to prevail in the face of a challenge.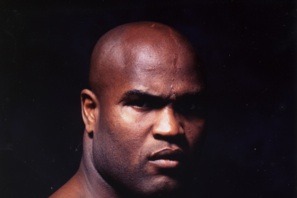 mmafighting.com
Gary Goodridge is often overlooked when compiling a list like this, but by understanding his willingness to either secure a knockout or get knocked himself, "Big Daddy" makes the cut.
Goodridge was never the most compelling heavyweight striker in the world, but he always commanded a certain respect during his days in Pride, the UFC and K-1.
Behind Georges St-Pierre, he may be the most decorated Canadian-based mixed martial artist of all time.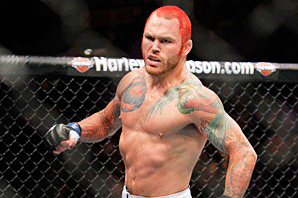 sportsillustrated.cnn.com
Chris Leben is known as "The Crippler" for a reason. The guy can flat out turn a grown man into a lifeless corpse.
That may be a harsh analysis of Leben's skills, but it's important to understand the raw power that he packs in his punches.
As a middleweight, Leben's ability to throw leather might even be enough to stop a handful of light heavyweights and heavyweights in their tracks.
Not to mention it takes a fully-loaded semi to stop him in his tracks.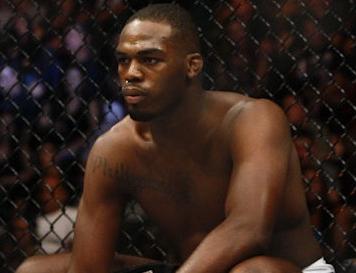 mmafix.com
Some people have Jon Jones higher on this list, others tend to leave him off. This "Bones" enthusiast is right smack-dab in the middle.
The bottom line is that Jones hasn't really showcased the ability to knock opponents out cold, but his cool, clam and collected demeanor has back-lit an infinite pool of talent and skill.
Jones has demonstrated a unique ability to sling standing elbows, launch side kicks, implement awe-inspiring spinning back fists and utilize an octopus-like reach.
When it's all said and done, the 25-year-old could end up being much higher on this list.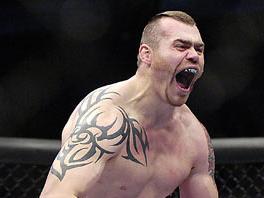 twoshedsreview.blogspot.com
Tim Sylvia was not only one of the most physically intimidating heavyweights to ever wear UFC gold, but he was one of the most prolific strikers in the division.
Sylvia has secured 20 knockouts throughout his career in just 30 victories.
He's done so by utilizing his 6'8" frame, well-rounded boxing skills, a ferocious killer instinct and an awesome mohawk.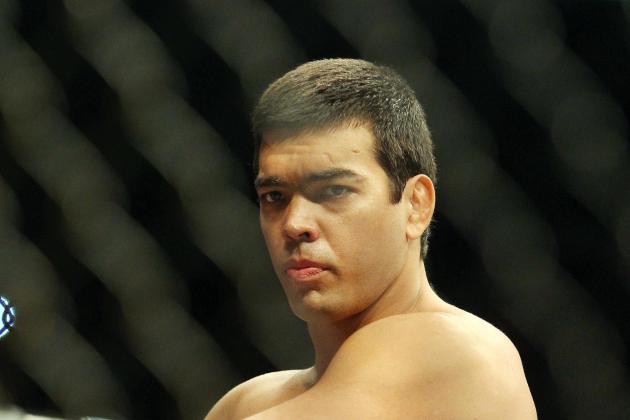 Tom Szczerbowski-USA TODAY Sports

Most fighters make this list on the back of either gorilla power, cheetah speed or natural gusto.
Other fighters, like Lyoto Machida, make this list by displaying all three of these attributes and having the patience to use them when needed.
The fact of the matter is that nobody in the history of the sport counters like Machida can. He knows when to strike, knows how to deflect an opponent's best shot and almost always seems to escape a fight unscathed.
Machida is the perfect example of a sleeping dragon. He pounces on his prey when they least expect it.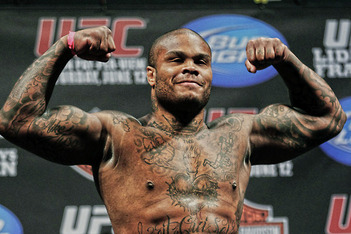 tumblr.com
Many people overlook Gilbert Yvel when it comes to historically dangerous and intimidating strikers because he never quite cashed in on his overall potential.
But that isn't a fair depiction of one of the most scary competitors to ever put the gloves on.
The bottom line is that Yvel excelled within the most diverse weight class in the sport for over 15 years by overwhelming his opponents with bad intention.
He was always willing to trade, always willing to throw an insurance punch and always looking to add on to his impressive list of knockout finishes (32).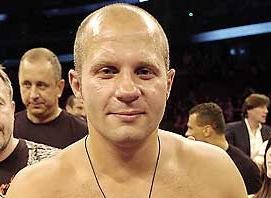 bestmmatorrents.com
If this was a list of the greatest fighters of all time, Fedor Emelianenko would have no problem making the top five.
However, this grouping doesn't revolve around championship-winning streaks or even victories for that matter. Instead, it's comprised of guys who intimidate more than the average fighter.
With that said, Emelianenko still possessed the killer instinct to make most fighters feel uncomfortable inside the ring. Not to mention his opponents were always trying to "slay a legend."
That sort of feat is often an uphill battle until you lose your footing and fall. Most of Fedor's competitors fell.
themmanews.com
With leg kicks that seem to have been launched by a metallic catapult and speed that seems derived from an irritated jackrabbit hopped up on Red Bull, Jose Aldo is as scary as they come.
His world-class bravado and non-hesitant ways have enabled "Scarface" to punish nearly every featherweight that has stood in his path.
As long as he stays focused and continues to properly cut weight, Aldo's natural abilities will flourish against any fighter, let alone a striker.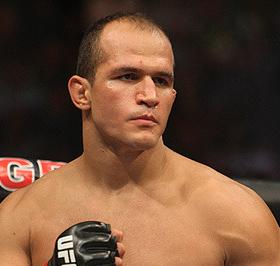 sherdog.com
Easily the most prolific boxer in heavyweight history, Junior dos Santos nearly cracks the top 10.
The only reason why he doesn't is for the fact that JDS is somewhat one-dimensional. Outside of his crisp hands and powerful uppercuts, the Brazilian doesn't possess too much more on his feet.
But, for as good as his punching truly is, he's still an intimidating figure.
Not too many heavyweights can get inside of dos Santos. When they do, chances are they're hitting the canvas like a sack of potatoes.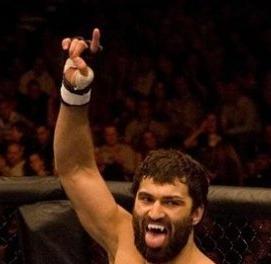 cagepotato.com
When you think of intimidating heavyweights who look one part serial killer, one part Russian pitbull, Andre Arlovski should be the first name that comes to mind.
For over 15 years the former UFC champion has been cracking heads in what can only be considered his own personal Whack-A-Mole game.
The last few years of Arlovski's career haven't been overly successful, but it's his past efforts as a no-nonsense knockout specialist that secures him a spot at No. 11.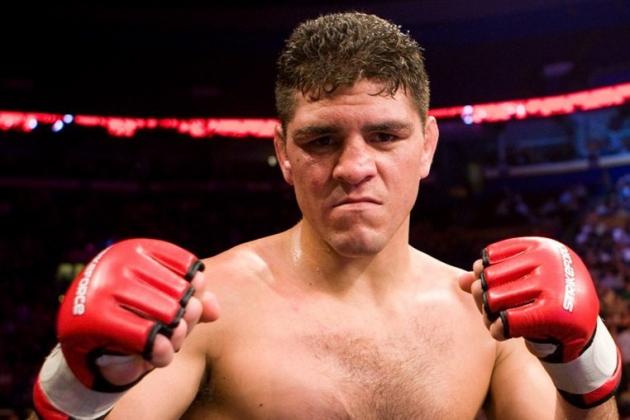 fiveouncesofpain.com
He's brash, he's hard-nosed, he's thick-headed, he's Nick Diaz.
That's really all you need to know, but if you still aren't convinced that Diaz deserves to be toward the top of this list, think about it this way: What fighter prompts more game-plan changes? What fighter gets into the head of an opponent more often? What fighter possesses the elite boxing skills to back up his mid-fight trash-talk sessions?
Case closed.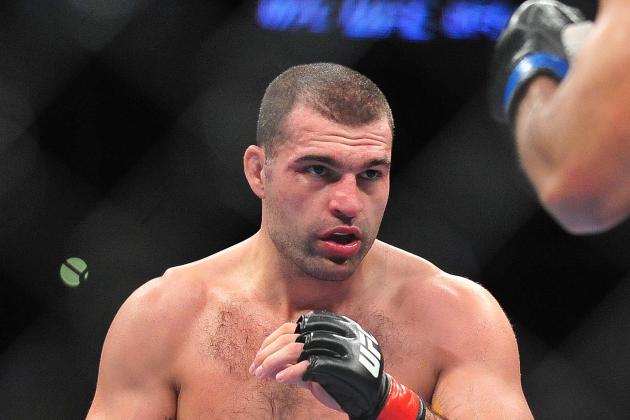 Gary A. Vasquez-USA TODAY Sports

It's no secret that Mauricio "Shogun" Rua is an all-time great.
He's fought the biggest names in the sport and has finished most of them. He has withstood strikes from some of the most dangerous punchers around and has knocked off his fair share of world-class competitors.
At this point of his career, Rua can't seem to escape the win-one-lose-one-type of success inside the cage, but not to worry. He has gone toe-to-toe with the biggest names out there and has looked content doing so.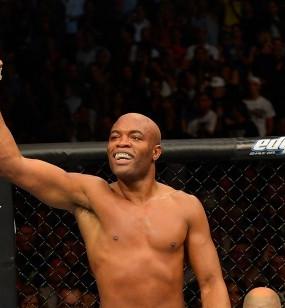 blogs.telegraph.co.uk
Widely considered the greatest fighter of all time, one who has never been knocked out, Anderson Silva is as intimidating as they get.
He's lengthy, technically diverse, not afraid to mix it up, sets his own pace, possesses unmatched head work and never seems flustered on his feet.
I guess that's why he's as untouchable as he is today, and why he's produced some of the most vicious knockouts ever.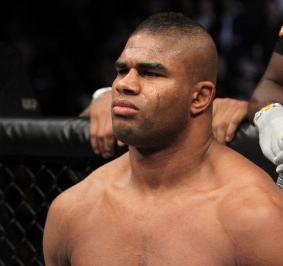 graciemag.com
From K1 to Pride, Strikeforce to the UFC, Alistair Overeem has intimidated opponents at each and every career stop.
Whether it's his world-class kickboxing or pressing persistence to strike, the Dutchman never shies away from battle.
It has earned him the title "The Demolition Man" and has launched him into a category filled with laboratory experiments gone wrong, gigantic super humans and futuristic robot juggernauts.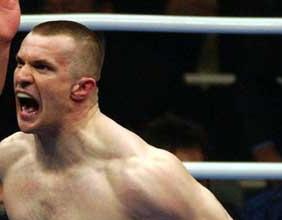 bloodyelbow.com
With a head kick that's better suited as a battering ram, Mirko "Cro Cop" Filipovic is one of the scariest individuals to ever walk the face of the earth.
Not only did he decapitate a vast list of MMA greats throughout his career, but the steel-toed Cro Cop made work as a commando for the Croatian police's anti-terrorist unit.
That's serious stuff, man.
So whether he was knocking heads off as a heavyweight in Pride or kicking doors in to ruin a terrorist plot, Cro Cop earned respect wherever he went.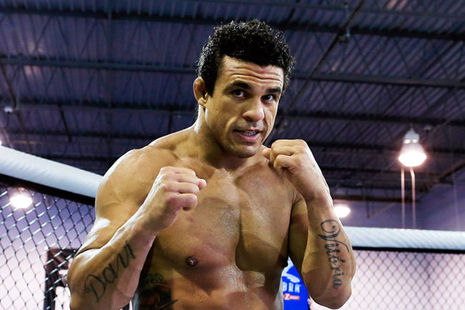 lancenet.com.br
Not too many strikers in the history of the sport possessed the natural speed and power that Vitor Belfort did and still does.
He has made a career out of punching first and asking questions last. It has helped propel Belfort from a young Brazilian kid to a former UFC champion, world-class striker and one of the best knockout tacticians the sport has ever seen.
If there was ever one fighter you wouldn't want to face when he's going full throttle, it's Belfort.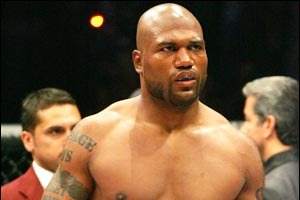 fiveouncesofpain.com
What's more intimidating than a howling street soldier capable of ending a fight at the drop of a dime?
Maybe a bowl full of Cinnamon Toast Crunch and no milk left, but who knows for sure.
Either way, Quinton "Rampage" Jackson easily breaks the top five on this list, and for good reason. Throughout his entire career, Jackson never had an ounce of reservation when it came to throwing his hardest punches and seeing what happens.
That type of recklessness earns him a No. 4 billing and easily makes him a certified psycho with fists made of fury.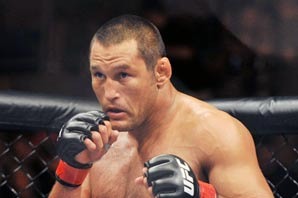 cagenetwork.com
Never have we seen, and never will we see, a more prolific and dangerous single strike than Dan Henderson's "H-Bomb."
The ageless Henderson has utilized his heavy hand since the dawn of time, knocking out the who's who of MMA strikers along the way.
Not to mention "Hendo" has never been knocked out, loves to shut up mouthy youngsters and does all of his work with no front teeth.
Talk about intimidating.
mmalinker.com
This is somewhat debatable, but it's Wanderlei Silva's perennial precedence that lands him as the runner-up for most intimidating striker of all time.
In Silva's case, as it is for most Brazilian's with tatted heads and a nickname like "The Axe Murderer," it's been his flawless ability to throw caution to the wind and test his opponent's manhood that has made him so dangerous.
Over the years, many people have picked apart Silva's technique of winding punches and throwing everything he has into every offensive attack, but who in their right mind would argue with success?
What it really comes down to is ferocity, physical superiority, belief in one's self and a lion's mentality to attack until a zebra (referee) pulls you off.
It would seem as if Silva fits the bill.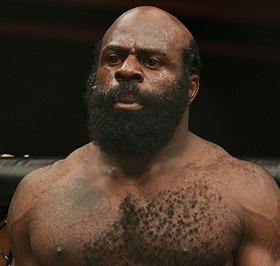 mmaconvert.com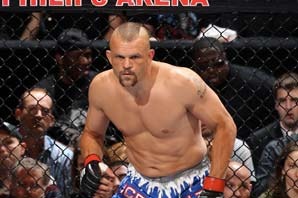 listal.com
In this writer's opinion, it always has been and always will be Chuck Liddell.
At the end of the day, if you were unlucky enough to enter a MMA battleground and look across to the other side, who is the one fighter above all the rest that you wouldn't want to see?
It's Liddell.
With one of the most powerful punching arsenals in any combat sport ever, alongside visually intimidating shorts and a back-alley mohawk, "The Iceman" could scare the horns off of a Mexican bull.
Nobody was better in their prime.
For more MMA/UFC news and coverage, Follow @DHiergesell