Washington Wizards vs. Boston Celtics: Postgame Grades and Analysis for Boston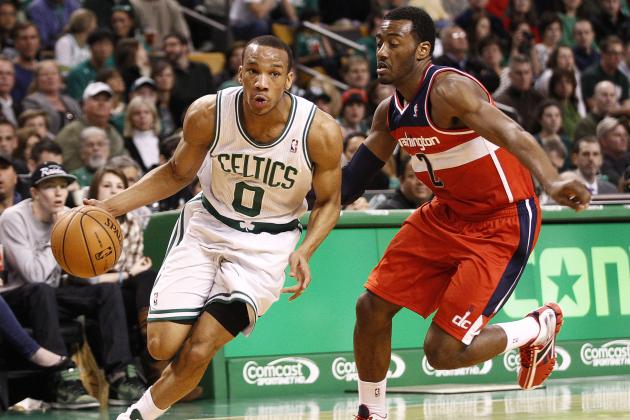 Mark L. Baer-USA TODAY Sports

Aided by the return of their trusty leaders, Paul Pierce and Kevin Garnett, the Boston Celtics defeated the Washington Wizards by a score of 107-96.
Brandon Bass, in what was perhaps his best game of the season, led the way with 20 points, missing only three of his shot attempts.
The Celtics shot a scintillating 55.8 percent from the floor.
Begin Slideshow

»
Avery Bradley
Avery Bradley was aggressive with his shot early on, scoring six points in the opening minutes.
He struggled containing John Wall, but eventually settled into it, holding Washington's best player to 8-of-20 shooting.
Also, in the second half, Bradley made a few baseline cuts, which is something he hasn't been able to do so much since Rondo went down.
Grade: B+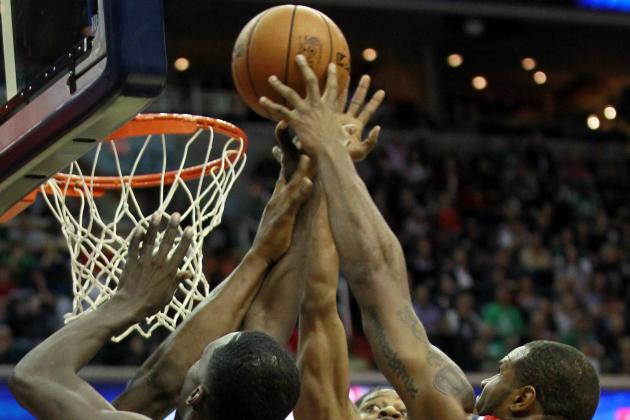 Geoff Burke-USA TODAY Sports

Jeff Green
Green started hot, taking the ball to the basket for two tough layups in the first couple minutes. However, foul trouble hindered him from being effective throughout the ballgame.
He picked up his fourth foul early in the second half, severely hampering his playing time from that point on. He finished with eight points on eight shots in 27 minutes.
Grade: C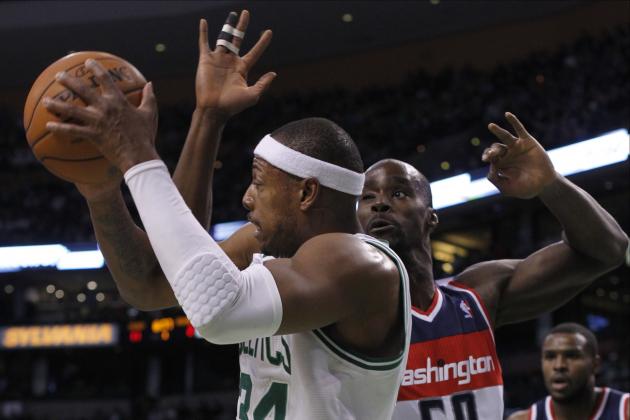 Greg M. Cooper-USA TODAY Sports

Paul Pierce
Pierce was effective on the offensive end early on, getting to the free-throw line and banging in his first three-point attempt.
The Celtics went to him in isolation for much of the night, and he responded by setting up teammates and repeatedly spinning his way to the rim. He finished with 15 points on 5-of-12 shooting.
Grade: B-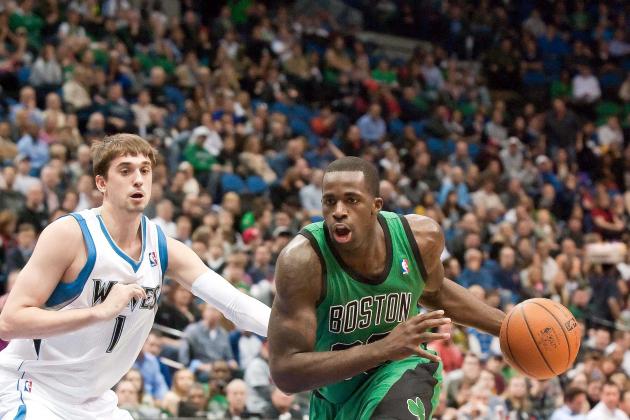 Greg Smith-USA TODAY Sports

Brandon Bass
Bass had a pretty reverse layup in the first quarter, and he actively looked for his shot, too. He grabbed offensive rebounds, knocked down mid-range jumpers and overall had one of his most successful performances of the season.
He finished with 20 points and missed only three shots.
Grade: A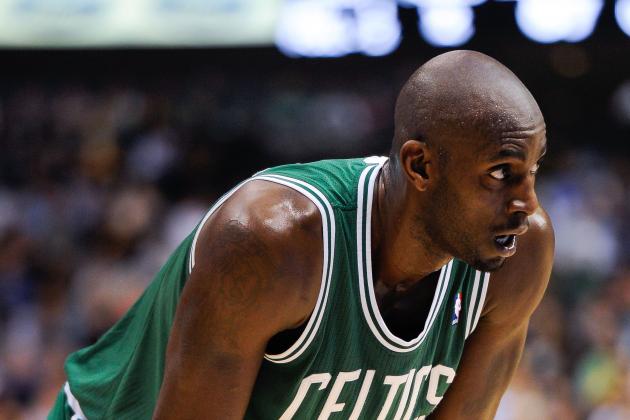 USA TODAY Sports

Kevin Garnett
Garnett didn't attempt his first shot until the second quarter, but it ended up going through the rim—a trademark mid-range jumper.
He began the second half the same way, making his first shot from the same spot. He finished 6-of-8 from the floor in 24 minutes. It was a good return for Garnett.
Grade: B+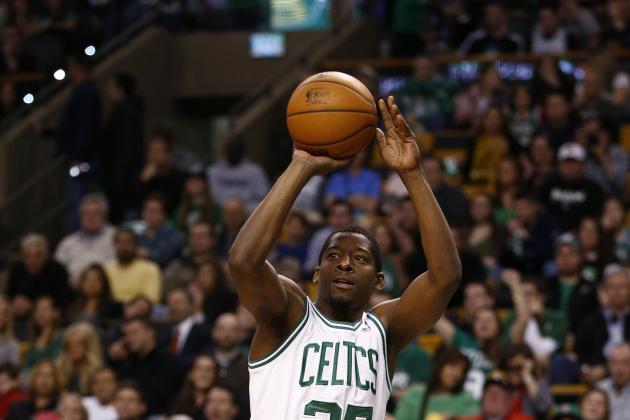 USA TODAY Sports

Jordan Crawford
Upon entering the game, Crawford wasted no time getting back at his former team, knocking down a turnaround jumper in the lane before swishing a transition jumper.
That's all he'd do, however, finishing with six points.
Grade: C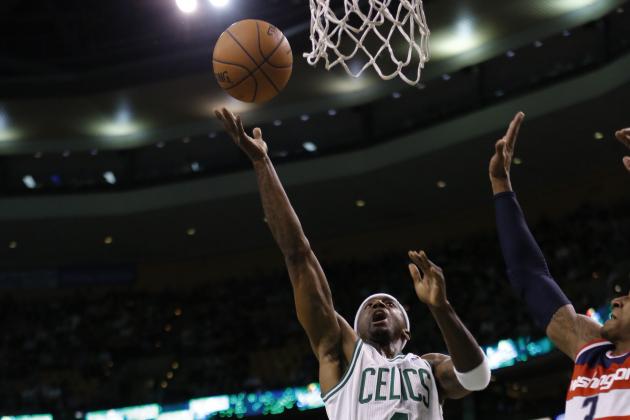 Greg M. Cooper-USA TODAY Sports

Bench
Shavlik Randolph had another positive start, attacking the ball on offensive rebounds and finishing at the rim. He finished with eight points and seven rebounds.
Chris Wilcox had his best outing in months, starting 4-of-4 from the floor and finishing strong in pick-and-roll situations. He finished with 13 points in 20 minutes.
Grade: A-