WrestleMania 29: Live Tracker and Updates from MetLife Stadium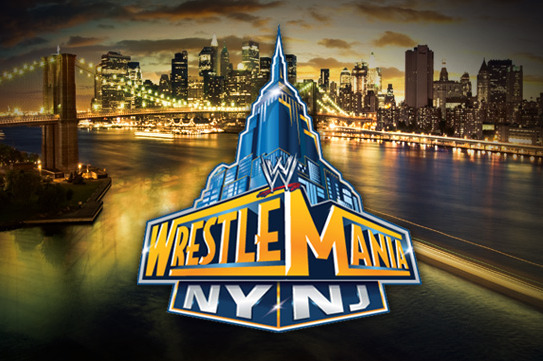 Photo courtesy of WWE.com
For wrestling fans everywhere, WrestleMania is like Christmas, a birthday and the Super Bowl all rolled into one. That special day of the year is finally upon us, as WrestleMania XXIX will take place tonight from MetLife Stadium in East Rutherford, N.J.
Bleacher Report will be on the scene all day long to provide the inside stories that the fans at home won't be able to see. In addition to that, there will be plenty of analysis on the matches and all of the superstars involved as well.
If you want to know about everything going on at MetLife Stadium, from the set to the weather to the atmosphere and everything in between, then you've come to the right place. Keep checking this slideshow between now and the end of WrestleMania XXIX, as it will be constantly updated throughout the night.
Sit back, relax and enjoy one of the biggest events in all of sports-entertainment right alongside Bleacher Report.
Begin Slideshow

»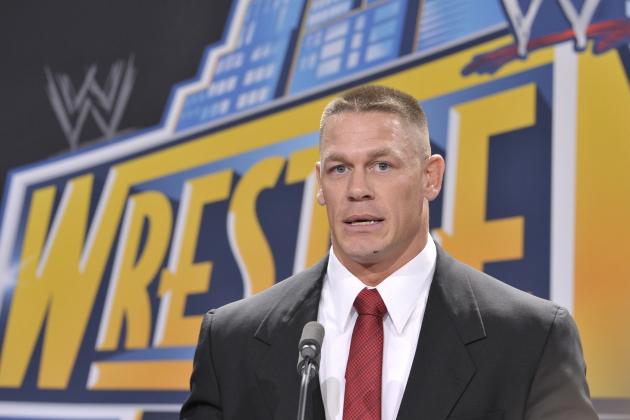 Michael N. Todaro/Getty Images

Before the festivities began, press was herded into the conference room to interview several WWE superstars. John Cena, Sheamus, CM Punk and Brodus Clay took the mic and offered plenty of thoughts on the event ahead.
The most interesting was Cena, as he was asked a number of different questions and answered at least 10 more questions after his session was supposed to be over. Cena addressed his match with The Rock and discussed what a loss would mean.
If I don't win, I may have to take a good look at myself and make some changes because this ain't working.
That obviously adds fuel to the fire in terms of a potential heel turn, so I asked Cena what he would do if the opportunity to take the easy way out against The Rock presented itself. Cena pondered it for a few seconds and then gave a somewhat cryptic answer.
There's no way you're not going to take this out of context, so I'll give you a good quote. The winner writes the history books.
If nothing else, Cena seems focused on his match and determined to do anything in order to win. That probably won't lead to a heel turn, but there may never be a better opportunity.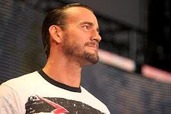 Photo courtesy of WWE.com
Aside from John Cena's intriguing press conference, CM Punk, Sheamus, Brodus Clay and Dolph Ziggler had some time to address the media as well. Not surprisingly, Punk was the highlight, as his trademark brand of humor had the media members laughing.
When somebody would ask him a question, he'd reply by saying, "glasses," "blue shirt" or some other defining characteristic of the person asking the question.
Punk was asked about how it felt to not be headlining WrestleMania since he has stated many times that it's his ultimate goal. Punk did not say anything negative about his match with The Undertaker, but he didn't hide the fact that he wants to be "the guy."
I fell short of a goal, so it sucks. Usually I would grin and bear it, but I don't know how much harder I can possibly work.
Punk is known for supporting some of the younger guys moving up the ranks in the WWE, so he was asked a fitting question about who he believes has a chance to take that next step at WrestleMania XXIX. His answer was somewhat surprising, though.
Fandango has the perfect opportunity to put all eyes on him. He's an excellent, excellent wrestler.
One of the best lines of the entire press conference came courtesy of Ziggler. He was asked about the Internet Championship match that he and Zack Ryder agreed to a year ago. He said it wasn't happening, but quipped that Ryder has his hands full otherwise.
We promised we were going to have the Internet title on the line, but Zack is scheduled to face catering tonight.
Many of the answers from the wrestlers were company-line-type responses, but it was great to see them in a different element.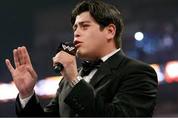 Photo courtesy of WWE.com
It was a long and arduous route through MetLife Stadium to get to the press box, but it was difficult not to be star struck after settling in.
Not only is media from all around the world present, but many current and former WWE superstars are in the area as well. In a matter of about two minutes, I walked past the likes of Sgt. Slaughter, Norman Smiley, Ezekiel Jackson, JTG, Heath Slater, Ricardo Rodriguez and Jimmy Hart.
It appears as though all of the wrestlers who aren't on the card will remain in the press box throughout. It's interesting to note that Ricardo is in the press box because that means he may not accompany Alberto Del Rio for his World Heavyweight Championship match against Jack Swagger. Of course, he could always get to ground level at some point, although it would take him a while to get there.
There is no doubt that MetLife Stadium offers a more ideal working environment than Madison Square Garden did for the Hall of Fame. With proper Internet access, outlets and plenty of space, it's a dream press box for most journalists.
Perhaps the only downside is that it's difficult to gauge the crowd reaction. Being enclosed is a benefit when it comes to not having to deal with the elements, but the pops don't necessarily resonate through the glass, so it will be important for me to use my eyes in addition to my ears as far as the crowd is concerned.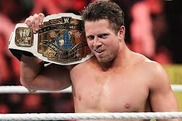 WrestleMania XXIX kicked off with a pre-show Intercontinental Championship match between The Miz and Wade Barrett. The entire setting looks absolutely amazing, as a canopy over the ring has the Statue of Liberty on top of it. Also, a bridge hangs over the entrance ramp and both superstars entered from under it.
Although it's sure to be a capacity crowd, fans were still filing in as the combatants began their match. The early part of the match was back and forth, but Miz eventually gained control and put Barrett in the Figure-Four Leglock. Barrett was able to escape, however, Miz executed the hold once again moments later, which forced Barrett to tap out.
The fans gave Miz a solid reaction, but he clearly still isn't as over as the WWE hoped he would be after turning face. Putting the title on Miz was the right move since he needs something to kick-start his career, but what is going to stop the WWE from jobbing him out like they do with most midcard champions.
Hopefully this leads to something big for The Miz because he has the potential to be a top face for the company moving forward.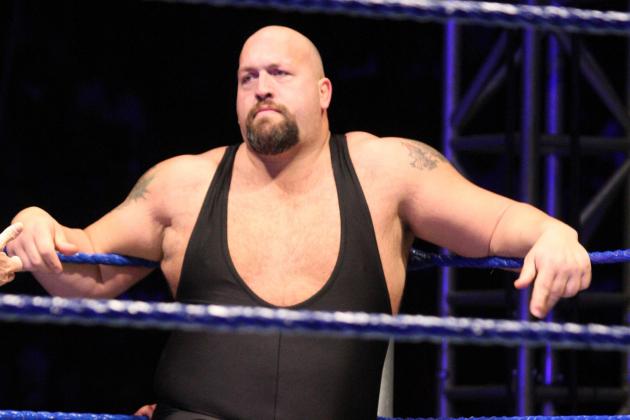 Gallo Images/Getty Images

In a somewhat surprising turn of events, The Shield vs. Randy Orton, Sheamus and Big Show opened the show. There was plenty of talk about Fandango vs. Chris Jericho, Team Hell No vs. Dolph Ziggler and Big E Langston or even Alberto Del Rio vs. Jack Swagger kicking things off, but it was ultimately the right decision.
The Shield has only had a few matches thus far, but all of them have been fantastic. The New York crowd seemed to love them, but the face team also got a nice reaction. The action was fast and furious throughout with the faces controlling much of the match, but it was ultimately the teamwork of Dean Ambrose, Roman Reigns and Seth Rollins that prevailed.
Orton took the fall and big Show was visibly annoyed. After the loss, he knocked out both Sheamus and Orton. Most fans were hoping that The Viper would finally complete his heel turn at WrestleMania XXIX, but the supposed twist was instead Big Show remaining heel rather than keeping his face momentum moving forward.
Big Show remaining heel is actually a good thing since the WWE is short on top heels, but it feels like an opportunity was missed with Orton. Had he hit Big Show and Sheamus with the RKO, the crowd would have put him over in a big way.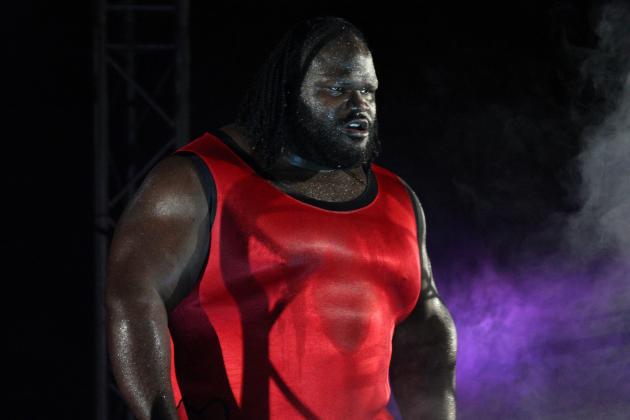 Gallo Images/Getty Images

One of the most anticipated midcard matches of the night went on second, as Mark Henry faced Ryback. The WWE did a nice job building their feud and saving much of the physical contact for their match. Their bout was certainly notable, but it was a head-scratcher at the same time.
The match started predictably with Henry and Ryback staring each other down, and the fans seemed to love it. The World's Strongest Man got the upper hand early and continued to grind down Ryback. Nobody expected the match to be a technical masterpiece, but it seemed like a portion of the crowd grew tired of the slow, methodical pace.
Ryback eventually picked up momentum and got Henry up for Shell Shocked. Henry grabbed the top rope, though and fell on top of Ryback. Henry then pinned him and scored the surprising win. Henry attempted to pick up the scraps afterwards, however, Ryback gathered himself, hit Henry with a spinebuster and then executed Shell Shocked.
It was an awesome moment and could have been a defining moment for Ryback, but the fact that he lost the match hurts. As great as Henry is, Ryback hasn't won a meaningful pay-per-view match yet. Perhaps the only explanation is that Ryback's slump will lead to a heel turn. Ryback is over with the fans, but the thought of him as a heel is certainly intriguing.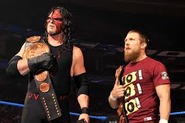 Photo courtesy of WWE.com
The match between Team Hell No and the duo of Dolph Ziggler and Big E Langston may not have been overly important in the grand scheme of things, but it can be argued that the crowd was hotter for that match than any of the ones that came before it. While it was a short bout, it definitely did its job.
This crowd appreciates great performers regardless of whether they're heel or face, so Ziggler got a very favorable reaction. Kane and Daniel Bryan surpassed that, though, as the crowd engaged in a loud "Yes!" chant. While the chant didn't rival what happened at WrestleMania XXVIII last year in Miami, it was great nonetheless.
Perhaps the best part of the match occurred right after the bell rang as Bryan went for a quick pin. Bryan lost the world title to Sheamus in 18 seconds last year, so he attempted to flip the script. It was also interesting to see Langston in action for the first time. He didn't receive a lot of in-ring time, but he rag-dolled Kane for a minute and looked dominant.
As has become customary, Ziggler took the fall after a chokeslam and flying headbutt. As much as many people would have liked to see Ziggler win, the WWE made the correct choice. Team Hell No is really the only star power the tag division possesses right now and Ziggler shouldn't be stuck in a tag team, so there isn't much to complain about.
Hopefully Ziggler can redeem himself with a cash-in later in the night.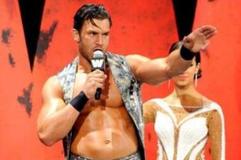 Photo courtesy of WWE.com
After months of anticipation, Fandango finally made his in-ring debut on the grandest stage of them all. While it wasn't necessarily surprising to diehard wrestling fans that he was able to beat Chris Jericho, the announcers hyped it as a major upset and put Fandango over in a big way.
Things got started off with a bang, as both superstars had amazing entrances. Fandango and several female dancers performed in a scene that was infinitely better than Brodus Clay and his "mamas" from last year. It was also cool to see Jericho enter a pitch-black stadium with his jacket lit up. The entrances alone seemed to get the crowd engaged.
Jericho came out firing after being embarrassed by Fandango for the past few weeks, but Fandango eventually settled in. He hit Y2J with his signature top-rope leg drop, however, Jericho managed to kick out. The tide then turned in Jericho's favor as he attempted the Walls of Jericho. Fandango found a way to reverse it into a small package and he picked up the win in that manner.
It wouldn't have made sense for Fandango to lose his first match after so much build, and Jericho has no issue putting guys over, so the WWE did a nice job. Fandango seems to have a lot of momentum as a rising heel right now, so the WWE needs to continue building on that. If the writers are able to do that, this match could be looked upon as a defining moment in Fandango's career.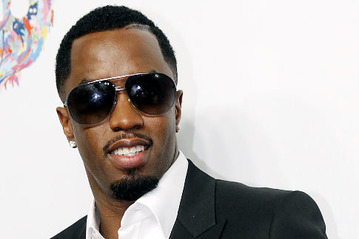 Photo courtesy of HipHopWired.com
The WWE crew began setting up the stage for Diddy's musical performance during the Fandango vs. Chris Jericho match, so he was ready to go almost immediately following its conclusion. The atmosphere in the press box wasn't anything special since we're all here to see wrestling, but the live crowd appeared to enjoy the performance, as Diddy effectively got them involved.
Diddy performed parts of a couple songs before moving to "Going Home," which is the official theme song of WrestleMania XXIX. The WWE put on a great production with plenty of lights and pyrotechnics, so I enjoyed it despite the fact that I'm not much of a Diddy fan.
A lot of Internet fans probably have an issue with the inclusion of Diddy, but the WWE has to cater to a number of different fans. I would have liked to see a United States Championship match with Antonio Cesaro, however, there is probably a wider audience for Diddy than there is for Cesaro.
The WWE is sports-entertainment rather than simply wrestling, and there are people who resent that, but it's a fact of life. Diddy didn't interrupt the flow of the event and he was fairly brief as well, so he didn't impact WrestleMania negatively at all.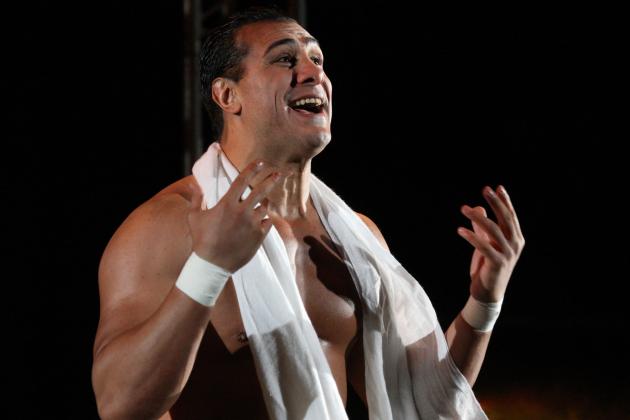 Gallo Images/Getty Images

The World Heavyweight Championship match between Alberto Del Rio and Jack Swagger was next on the card, and while fans seemed to lose interest with the build as WrestleMania XXIX grew closer, there were a ton of possibilities that could have made the match great. WWE unfortunately failed to capitalize on any of them.
Swagger was essentially given a jobber entrance at WrestleMania, which is pretty inexcusable. Perhaps the WWE felt as though it was running low on time with the three main event matches still to come, but the result was essentially given away before the match even happened. Zeb Colter cut an entertaining promo, but the lack of an entrance hurt Swagger's momentum.
Del Rio came to the ring amid plenty of pomp and circumstance. He was also introduced by Ricardo Rodriguez, who made his way to the ring area after being in the press box earlier in the night. The match itself was actually solid, as there was plenty of back-and-forth action, including chain wrestling and counters. Swagger and Del Rio locked in the Patriot Lock and Cross Armbreaker on numerous occasions, but neither man would give up.
ADR finally got Swagger to tap and he celebrated his defense. There was a sense that the fans were waiting to explode in the event that Dolph Ziggler decided to cash in his Money in the Bank contract. Swagger didn't attack Del Rio afterwards, though, and Ziggler never came out.
Perhaps the WWE has plans for Ziggler's cash-in, but doing it at WrestleMania would have been an incredible moment. The only explanation is that the WWE was afraid of a possible face reaction, which would have been inevitable.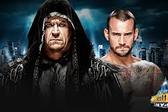 Photo courtesy of WWE.com
The WWE is far from perfect and is prone to making some bad decisions from time to time, but matches like The Undertaker vs. CM Punk remind everyone why they love the company and professional wrestling in general.
Most fans seemed to believe heading into the event that Taker and Punk would steal the show, and that was certainly the case. Punk came to the ring as Living Colour performed "Cult of Personality" live. The Phenom then emerged from under the stage and slowly made his way to the ring. Things got even better from there as Punk set the tone by slapping The Deadman across the face.
Punk's disrespect continued throughout the contest, but The Undertaker would not allow Punk to show him up. Taker controlled the early part of the match, however, Punk had flurries of offense as well. There were so many great spots that it's nearly impossible to mention all of them, but one of the best was Punk's flying elbow to Taker on the Spanish announce table. Punk hit the move cleanly, but the table didn't break and it looked like a hellacious bump.
Punk rolled back into the ring and The Undertaker was nearly counted out, but he made it back in. The two of them continued to battle until The Phenom hit a Tombstone. Punk shockingly kicked out and proved that he was game. The referee was eventually knocked unconscious, and when Taker attempted to hit Punk with a Last Ride, Paul Heyman handed Punk the urn, who then hit Taker with it.
In the ultimate act of disrespect, Punk used Taker's cover, but The Undertaker kicked out. Near the end of the match, the two combatants traded counters on GTS and Tombstone attempts. The Undertaker finally secured Punk and hit him with a thunderous Tombstone to extend the streak to 21-0. Taker then retrieved the urn and celebrated.
Everyone realistically knew that The Undertaker was going to win that match, but The Phenom and Punk proved that great in-ring work and an unbelievable story can trump predictability every time.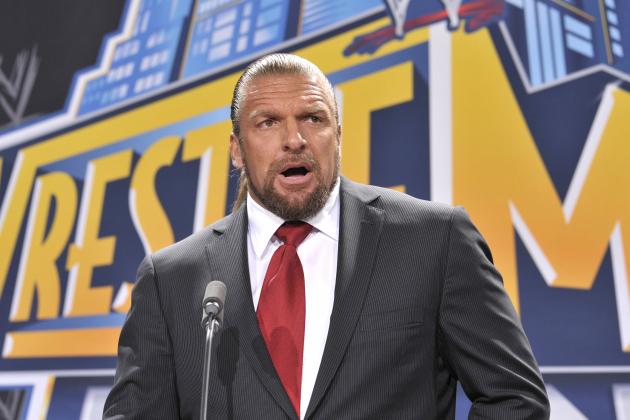 Michael N. Todaro/Getty Images

Following the incredible Undertaker vs. CM Punk match, Triple H and Brock Lesnar had a tough task ahead of them. While their bout didn't quite live up to the contest that preceded it, there is no question that it was fantastic and fitting of the top billing it received.
The WWE actually made a great decision by having Shawn Michaels enter first, as the fans were still on a high after the Punk vs. Taker match. Lesnar then made his entrance with Paul Heyman in tow, and he looked to be in noticeably better shape since the last time he wrestled. Triple H's entrance topped them all, as he came through a structure and put ice on himself despite the frigid temperatures.
Triple H came out firing, but Lesnar gained control and actually dominated much of the match. He managed to break the nearly impenetrable Spanish announce table by sending The Game through it with a suplex. Michaels attempted to get involved, but Lesnar executed a thunderous F-5. Lesnar looked like an absolute beast as he exhaled primal screams and laughed as he dished out punishment.
Lesnar locked Triple H in the Kimura Lock, which is the move that "broke" his arm twice. Triple H fought his way out and executed the same maneuver. Heyman attempted to break it up, but he was met with Sweet Chin Music from HBK. Lesnar broke out of the move twice by hitting spinebusters on the steel steps. On Lesnar's third attempt to do so, The Game reversed it into a DDT.
Triple H then put an exclamation point on the match with a Pedigree on the steps. He scored the pinfall, got redemption and kept his wrestling career alive. The match was an all-out brawl, but Lesnar and Triple H are two of the best ever, so it worked and followed Punk vs. Taker just fine.
It can be argued that the crowd was down a bit after the emotion of the previous bout, however, that shouldn't take away from what Lesnar and Triple H accomplished.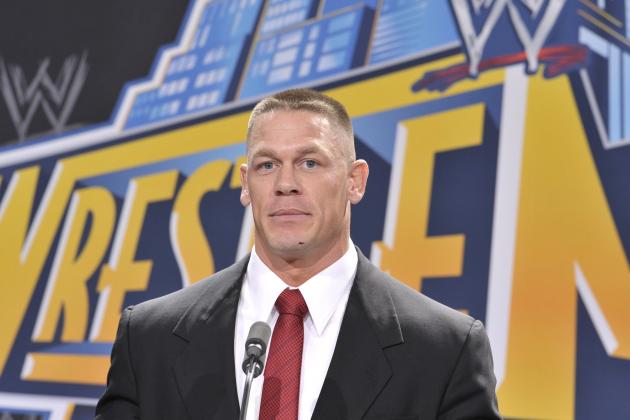 Michael N. Todaro/Getty Images

After introducing the 2013 WWE Hall of Fame class, most fans were expecting the eight-person tag match between Brodus Clay, Sweet T and The Funkadactyls and the team of Team Rhodes Scholars and The Bella Twins. Much to our surprise, though, Cena made his entrance to a chorus of boos. The boos resumed as Cena won the match, became WWE champion and gained redemption.
The match started slow, as there was a feeling-out process. Also, after two top-flight matches, it was difficult for the fans to remain engaged. As funny as it sounds, a buffer prior to The Rock vs. Cena might have been beneficial. Things eventually picked up, though, and it turned into a counter fest as each man attempted their finishers on multiple occasions.
Jerry "The King" Lawler said it best as he said that you'd "need a calculator" to count how many Attitude Adjustments and Rock Bottoms were countered and attempted. My favorite part of the match came when Cena attempted to do The People's Elbow. It doomed him last year, as The Rock countered with a Rock Bottom. Cena was wise to the plan this time, as he stopped himself and attempted an Attitude Adjustment.
After numerous additional counters, Cena finally hit the Attitude Adjustment to pick up the win. Following the bout, Cena and The Rock embraced in the ring and Cena left to allow Rock to have his moment. The fans were hoping for a Cena heel turn, but it didn't happen. It would have been a great moment, but the WWE simply doesn't have a viable top face replacement.
To close the show, Cena and Rock raised each other's arms on the top of the stage. Fans will probably be critical of the match because it wasn't a technical affair, but the action really got rolling in the middle of the match and the performers were able to get the fans into it. Even if it was predictable, it was a great and memorable match to close WrestleMania.