Urijah Faber vs. Scott Jorgensen Head-to-Toe Breakdown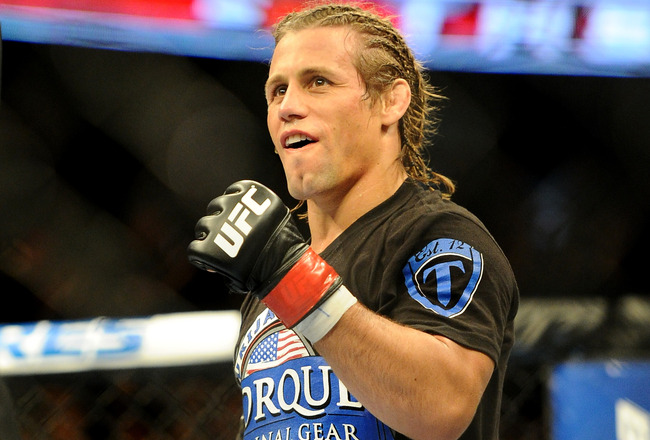 Jayne Kamin-Oncea-USA TODAY Sports
Urijah Faber has lost in his past five title fights, but he's already back to competing in a main event after submitting Ivan Menjivar and has a chance to return to UFC title contention with another win.
At the TUF 17 finale, Faber will take on Scott Jorgensen in the event's headlining bout.
Jorgensen recently rebounded from back-to-back losses by submitting John Albert at UFC on Fox 5. As the clock ticked down in the first round, Jorgensen caught Albert in a rear-naked choke and forced a tap quite literally at the horn.
On Saturday, Faber and Jorgensen will both attempt to take a step toward earning a rematch, whether it be against long-reigning champion Dominick Cruz or interim titleholder Renan Barao.
Let's take a look at which veteran is more likely to continue their recent success.
Striking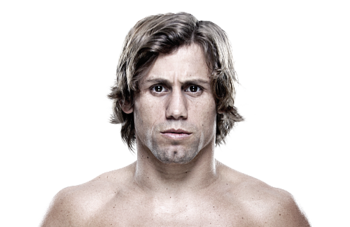 UFC.com
Stand-up Striking
The gap between Urijah Faber and Scott Jorgensen in a stand-up battle would not be large.
Both men were recently outclassed equally in the striking department by Renan Barao. Faber was out-struck by an 85-60 margin against the interim champion, while Jorgensen was hit 104 times by Barao and returned 73 strikes of his own.
Though they're statistically similar on their feet, Faber is a bit more dynamic and able to adjust mid-fight. Faber hasn't scored any knockouts since joining the UFC roster, but he did drop bantamweight champion Dominick Cruz on more than one occasion.
Edge: Faber
Ground Striking
Though Faber is more known for submissions than ground-and-pound when it comes to his ground game, "The California Kid" is effective with punches from the top position.
Faber isn't likely to put Jorgensen away with his ground-and-pound, but he is certainly capable of scoring points with ground strikes and potentially setting up a submission in this matchup. In his Octagon debut against Eddie Wineland, Faber depended on his ground-and-pound to pick up his first UFC win and earned a title shot in the process.
Jorgensen is not always as active as Faber is when on top, but he does possess a bit more finishing ability in his strikes. In his first UFC appearance, Jorgensen put Ken Stone away with a punch from his opponents' full-guard.
Edge: Push
Power and Durability
Faber and Jorgensen have each only been stopped on one occasion under the Zuffa banner.
In November 2008, Faber was dethroned from the top of the WEC's featherweight division with a Mike Brown punch. More recently, Jorgensen was blasted and finished by top bantamweight contender Wineland.
Jorgensen has been scoring more knockouts than Faber over recent years, but that has more to do with the level of competition the two have been facing. Faber has consistently been battling the best in the world and will not be nearly as easy to finish as the foes Jorgensen has stopped.
Edge: Push
Overall Striking Edge: Faber
Grappling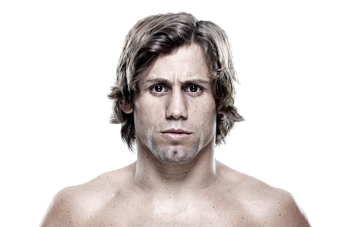 UFC.com
Takedowns and Takedown Defense
A three-time Pac-10 champion, Scott Jorgensen was a more decorated amateur wrestler than Urijah Faber. Jorgensen's 47 percent success rate on takedown attempts also bests Faber's 29 percent in that area.
However, against top MMA competition, Jorgensen and Faber have been very comparable in the wrestling department.
Faber and Jorgensen were unable to take Renan Barao down on six and seven attempts respectively. They were also out-wrestled by similar margins in their most recent meetings with Dominick Cruz.
Edge: Push
Control and Escapability
Many wrestlers in MMA these days are conservative from the top position, understandably not wanting to relinquish the top position they worked hard to secure. Faber and Jorgensen, however, don't fall into that category of wrestlers.
Both bantamweights aggressively work toward a finish when on top, and that sometimes leads to opportunities for reversals by their opponents, as it did when each faced off against Cruz.
As susceptible as Jorgensen and Faber are to losing positioning, though, they are equally capable of regaining it. Both fighters are quick to spring back to their feet when they find themselves fighting off their back.
Edge: Push
Submissions and Submission Defense
With submission wins over the likes of Brian Bowles and Ivan Menjivar just since becoming a UFC bantamweight, Faber has a clear edge over Jorgensen when it comes to offensive submissions.
That being said, Jorgensen has not been submitted since September 2006, so he won't be easy to force a tap from.
However, if John Albert was able to threaten Jorgensen with submissions in his latest appearance, then Faber should at least be able to put "Young Guns" in a few bad spots.
Edge: Faber
Overall Grappling Edge: Faber
Intangibles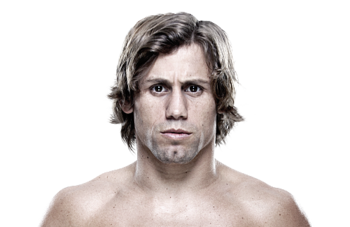 UFC.com
Experience
Though Scott Jorgensen has fought for the WEC bantamweight title and has plenty of cage time under his belt, there aren't many in MMA who have seen as much as Urijah Faber has.
Faber has appeared in countless title fights, already competing for UFC belts on two occasions.
How much experience will matter in this matchup, it's hard to say, but the edge in that area goes to Faber against just about any UFC bantamweight.
Edge: Faber
Athleticism
Though Jorgensen and Faber have gone through some wear and tear now that they are in their early-30s, the veterans have held up well and are still capable of matching the speed and strength of most young faces in the 135-pound class.
Both fighters had trouble coming up with an answer for the quickness of Dominick Cruz, but Jorgensen and Faber are two of the more powerful bantamweights out there.
Faber's move down from featherweight has given him the ability to muscle around some opponents, but Jorgensen won't be one of them.
Edge: Push
Conditioning
Sometimes, a five-round main event can pose problems for non-champions, but Faber and Jorgensen should both be fully prepared to go 25 minutes on Saturday.
In their championship fights in the past, both Faber and Jorgensen maintained a steady work rate all the way through the fifth round.
Against Cruz, Jorgensen attempted 55 strikes in the final frame, his second-most-active round of the five-round bout. The same can be said of Faber's matchup with Renan Barao, who saw "The California Kid" throw 41 significant strikes at him in the final stanza.
Edge: Push
Overall Conditioning Edge: Faber
Prediction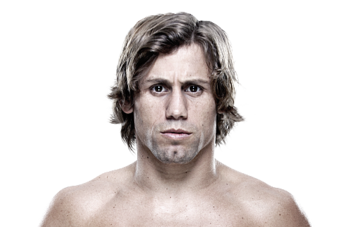 UFC.com
Scott Jorgensen's takedowns will be his most important weapon in this matchup. Despite having solid wrestling, Urijah Faber could have trouble stopping a well-set-up takedown from Jorgensen.
Even still, though, Faber can counter Jorgensen's takedowns with guillotine chokes that could lead to reversals at worst and put an end to the fight at best. Jorgensen may have fought off submission attempt after submission attempt in his most recent fight, but Faber is a whole different animal on the ground than John Albert.
Should Jorgensen decide to shy away from a grappling match with Faber, he'll still have a tough time gaining an edge in a striking match.
This fight probably won't be overly lopsided, but Faber does seem to have a small edge over Jorgensen in several areas, which should lead to a decision win for the former WEC champion.
Prediction
Faber defeats Jorgensen by unanimous decision (49-46, 49-46, 48-47).
Statistics via FightMetric.com.
Keep Reading