Houston Rockets vs. Denver Nuggets: Postgame Grades & Analysis for Houston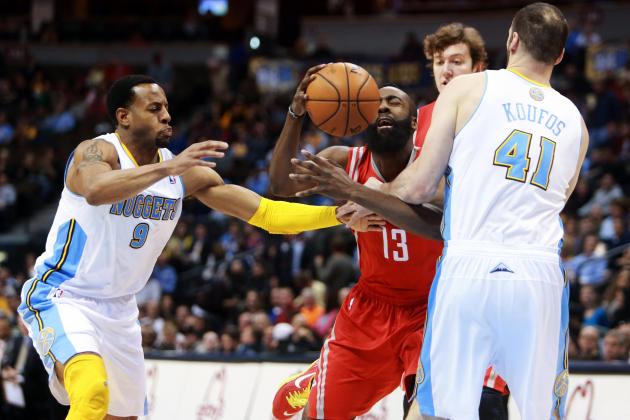 USA TODAY Sports

Heading into tonight's game, the Denver Nuggets had won 19 straight games at home. That streak continued, as they steamrolled the Houston Rockets by a score of 132-114.
The point total was Denver's season high. Houston allowed Denver to score 38 points to their own 27 in the third quarter. It opened up a 102-83 lead.
Andre Iguodala was huge throughout the game, smothering James Harden and forcing him into a tough shooting night.
Begin Slideshow

»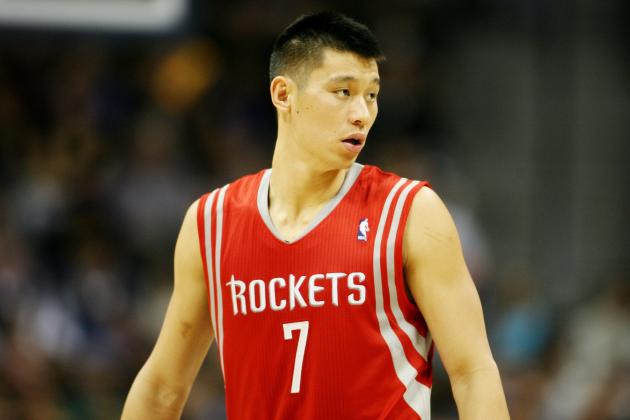 USA TODAY Sports

Jeremy Lin
Jeremy Lin was touched by an angel in the first half. He banked in a long two with his heel on the three-point line, banged in a prayer as the shot clock expired and went 6-for-8 from the floor for 16 points.
(He didn't miss his first shot until three minutes were left in the second quarter.)
Lin finished the game with 23 points and eight assists in 35 minutes.
Grade: B+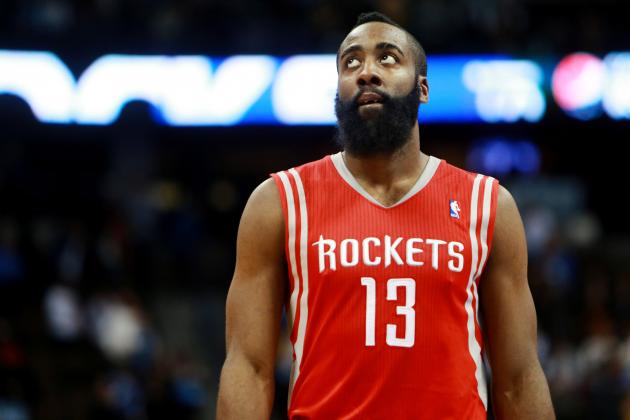 USA TODAY Sports

James Harden
Harden attacked the rim early and often, scoring his first eight points at the free-throw line.
He also assisted on one of Garcia's first three-point makes, spotting him beautifully in the corner while going full speed towards the basket.
But for most of the game he struggled scoring the ball with Andre Iguodala guarding him. He finished 2-for-10 in just 29 minutes.
Also, if his defensive intensity doesn't improve in the playoffs, Houston will undoubtedly struggle.
Grade: C-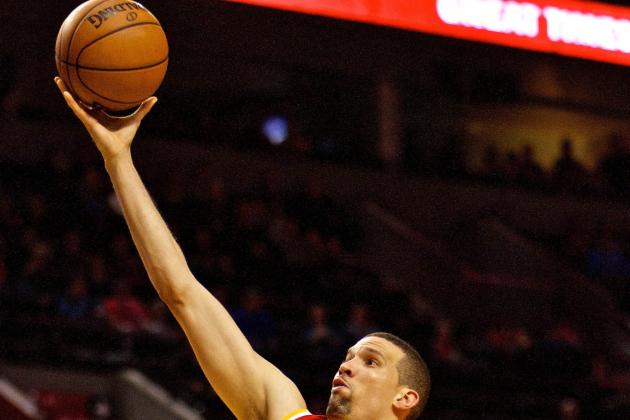 Craig Mitchelldyer-USA TODAY Spo

Francisco Garcia
Garcia knocked down his first two three-pointers, kicking off Houston's first offensive run. But he wasn't able to impact the game elsewhere, be it initiating a pick-and-roll or playing solid defense against Denver's aggressive attack.
Garcia scored 12 points with four made three-pointers.
Grade: B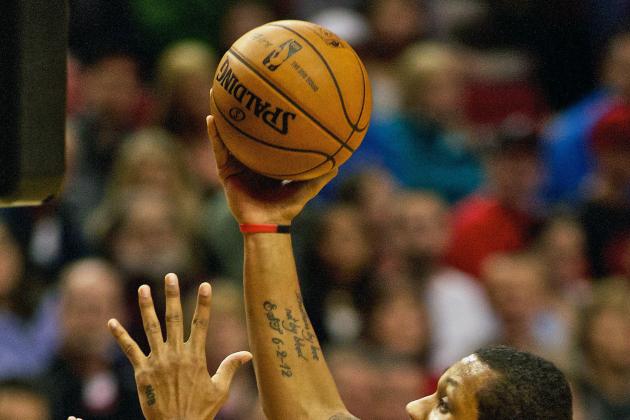 Craig Mitchelldyer-USA TODAY Spo

Greg Smith
Greg Smith had a rough first half, playing only seven minutes, scoring zero points and getting a dunk attempt blocked in brutal fashion by Nuggets forward Kenneth Faried.
He entered the second half by quickly making his first shot, a running hook that banked in. He followed that up with some productive, aggressive play on the offensive glass.
Smith finished with six points in 13 rebounds.
Grade: C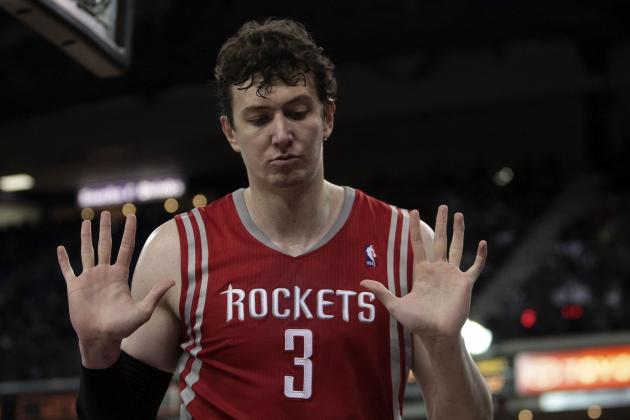 Kelley L Cox-USA TODAY Sports

Omer Asik
Asik benefited from his fair share of dump off passes in the first half, going 2-for-2 from point blank range and hauling in six rebounds.
He ended the game with nine rebounds and that many points in limited minutes. Asik doesn't have anyone to defend against Denver's attack, and it'll be problematic for him and Houston if the two teams meet in the playoffs.
Grade: C-
Craig Mitchelldyer-USA TODAY Spo

Terrence Jones
In a rare first quarter appearance for Terrence Jones, the rookie knocked down a three-pointer and swatted a shot that led to a monstrous dunk by James Anderson.
Jones ended with six points in the period. In the second half he showed off some athleticism on the glass while letting shots fly from behind the three-point line.
If Jones has a future in this league, it's as some variation of Josh Smith.
Grade: B+
Troy Taormina-USA TODAY Sports

Bench
James Anderson threw down one of the most ferocious dunks you'll ever see over Nuggets rookie Evan Fournier for two of his five first half points. He finished with 11 points, missing seven of 11 shots.
Donatas Motiejunas scored 12 points and missed only two shots, showing off some offensive skill from inside and out.
Grade: C-