WrestleMania 29 should better represent WWE tag teams that are not contending for the championship.
The tag team championship match is set between Team Hell No and Dolph Ziggler/Big E Langston. Yet, there are many other tag teams that deserve to be on the pay-per-view.
Competition will be needed for whichever team wins at WrestleMania. There is no better way to do this than to establish a No. 1 contender to the tag team championship on the same show.
A four tag team No. 1 contender elimination match should be added to the card. Primo & Epico, The Prime Time Players, The Usos and Zack Ryder and Kofi Kingston should take part in this match.
What is intriguing about this potential match is that each team is at a different level in terms of holding the championship and experience.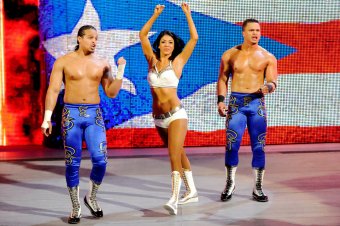 In January 2012, Primo & Epico won the WWE Tag Team Championship and held it for nearly three months. For this match, they would represent the only tag team that has held the gold before.
The story of a cocky Primo & Epico being better than every other tag team could be utilized.
After losing to Team Hell No on the March 25, 2013 edition of Monday Night Raw, Primo & Epico would want revenge. In winning this match at WrestleMania 29, they would be one step closer.
The Prime Time Players represent the next level in the division. Most recently at the September 7, 2012 edition of SmackDown, they earned No. 1 contender status. They did this by winning a match against other vying teams.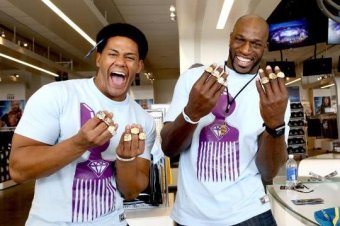 Unfortunately for The Prime Time Players, they have never won the tag team championship.
Team Hell No last defeated The Prime Time Players on Monday Night Raw on March 4, 2013.
The Prime Time Players could very well re-establish their position as No. 1 contenders at WrestleMania 29.
Not to be outdone, The Usos are another WWE tag team that should be watched. They could be a major threat in the tag team division.
The Usos have been seen most recently on the March 25, 2013 edition of Monday Night Raw losing in a handicap match to Mark Henry.
Even though The Usos suffered a setback in losing to Henry, they could be seen as huge underdogs in this tag team match.
Since May 2010, The Usos have been in WWE taking on various tag teams that have come and gone. Yet, they have never won the championship.
WrestleMania 29 would be a fantastic place to establish The Usos as a credible threat to the tag team champions.
The last members of this matchup would Kofi Kingston and Zack Ryder. It is a shame that neither of these superstars will be on the WrestleMania card.
Kofi Kingston provides a unique level of excitement to WWE. At this year's Royal Rumble event, Kingston provided a memorable moment when he kept himself from being eliminated in the Royal Rumble match.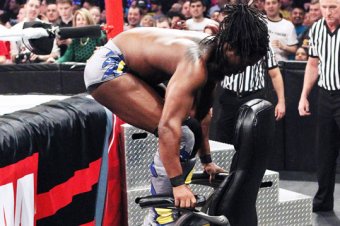 Alex Giannini of WWE.com described Kingston's Royal Rumble feat as nothing short of amazing:
But ever resourceful, the former Intercontinental Champion kindly asked JBL for his chair, then proceeded to use it like a pogo stick, hopping his way back to the ring apron, where he promptly eliminated Darren Young.
Kingston definitely could put on another spectacular performance at WrestleMania 29.
Zack Ryder would fit right into the mix as WrestleMania 29 is very close to his hometown, Long Island, New York.
The crowd would surely get behind a tag team of Kofi Kingston and Zack Ryder at WrestleMania.
WWE should use this year's WrestleMania event as a way to spotlight other tag teams that can contend for the championship in the coming months. With four hours of pay-per-view time and a one hour online pre-show, there is plenty of room for tag teams.
Read more from Sean McCallon on the Double Axe Handle Blog.