Florida Football: Complete Post-Spring Practice Injury Update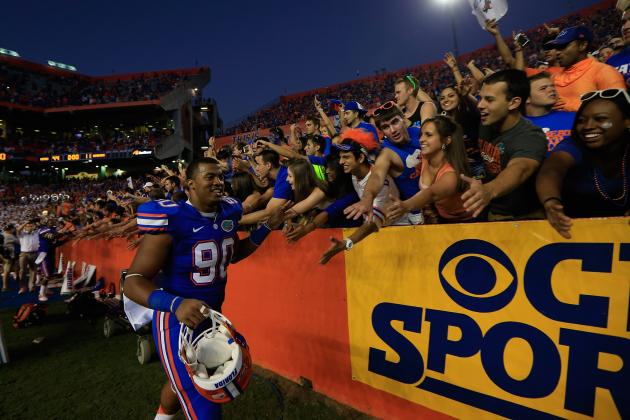 Chris Trotman/Getty Images
Jonathan Bullard is only one Gator currently battling an injury.
One of the major plot points that defined spring practice for the Florida Gators was the outbreak of injuries that began to plague the team. Contributors from all facets of the squad, including special teams, fell victim to the injury bug.
In fact, the situation became so concerning that coach Will Muschamp was forced to change the setup of the annual Gator spring game.
Now that said finale has marked the conclusion of spring practice this afternoon, everyone suffering from any sort of ailment will have time to recover for fall camp.
Here is a look at the current status of each injured Gator following spring practice.
Begin Slideshow

»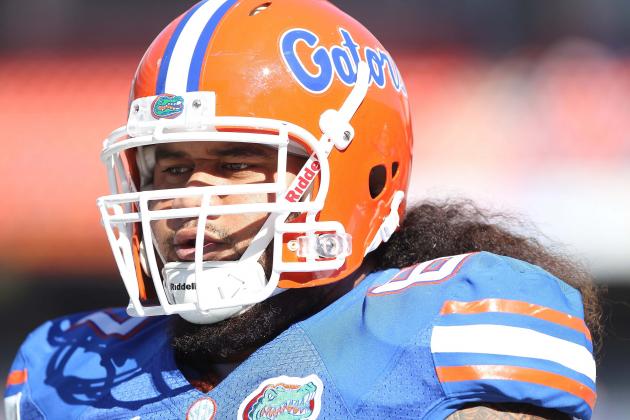 Kim Klement-USA TODAY Sports
Jon Halapio is one of the many offensive linemen currently banged up
It is rare to find a unit on either side of the ball on any team that is hampered by injuries as much as the Gator offensive line. With as few as six linemen available for the team's spring game, Muschamp and his staff had no choice but to remove the competitive element from the event.
Chaz Green and Jon Halapio are on the mend from surgery for their ankle and shoulder, respectively. Trip Thurman is recovering from a torn labrum. Ian Silberman required shoulder surgery and is not back to normal.
On a more positive note, left guard Max Garcia looks to be in good shape after battling a back injury throughout the middle of practice.
The end of spring workouts could not have come at a better time for the Gator offensive linemen. Their positive performance is a necessity for Jeff Driskel and the Gator offense moving forward. They desperately need the time to heal.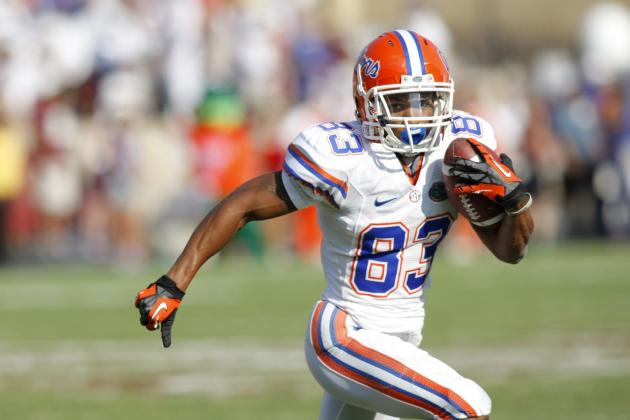 Brett Davis-USA TODAY Sports
Patton has almost recovered from his broken arm.
Wide receiver Solomon Patton has been significantly limited throughout practice as his broken arm continues to heal.
Patton suffered the injury in Florida's clash with the Bulldogs. He had been effective on end-arounds and other gadget plays before getting hurt.
Despite being limited, Patton still managed to make a good impression on Will Muschamp during the past few weeks. Muschamp even made a comment that Patton is capable of doing big things next season during an interview following the Orange and Blue Debut.
Patton is not a very big receiver, but he is extremely fast. He will add another effective wrinkle to Florida's offensive attack once he fully recovers.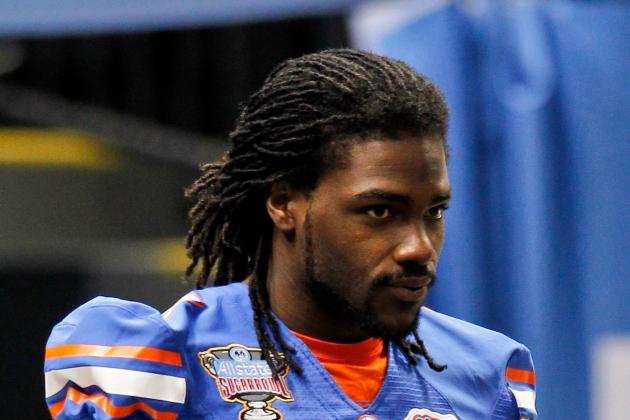 Derick E. Hingle-USA TODAY Sports
Two knee surgeries kept Ronald Powell off the field in 2012.
After starting to break out at the Buck linebacker position in 2011, Ronald Powell was supposed to be one to watch last season. However, a severe knee injury and two subsequent surgeries derailed his 2012 campaign.
The Gators can definitely use someone like Powell for their pass rush, especially with the departure of future first-round draft pick Sharrif Floyd. Despite frequently getting into the backfield, the Gators only recorded 30 sacks last season.
With Powell's explosiveness, his presence could make that number rise significantly.
Powell is on track to be back on the field for fall camp. If he is fully recovered by that point, he could blossom into a force to be reckoned with during the season.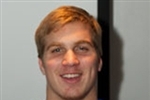 Alex Anzalone, photo via 247sports.com
Freshman linebacker Alex Anzalone tore the labrum in his right shoulder in the middle of March. He was forced to miss the remainder of spring practice as a result.
The loss of Anzalone is not a huge setback for the Gators, especially after the emergence of fellow freshman linebacker Daniel McMillian. Obviously, it is more devastating for Anzalone's potential development into a trusted member of the linebacking unit.
Anzalone will return for fall camp barring any significant setbacks. He will have to work very hard to fully acquaint himself with D.J. Durkin's defensive scheme by the beginning of next season. If he can do this, he will be a frequent contributor.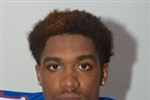 Robinson wil look to rebound from his sprained ankle. (Photo via 247sports.com)
Freshman Demarcus Robinson missed the end of spring practice due to a sprained ankle. It does not look to be at all severe.
The wide receiver was starting to emerge as a dependable target for Jeff Driskel, something that the junior quarterback lacked in 2012 aside from tight end Jordan Reed. Robinson has shown himself to be a solid route-runner and possess above-average ball skills.
In the grand scheme of things, there is absolutely no need to fret about Robinson's ankle. He will be ready for fall camp, and he has the potential to be an impact player during the regular season.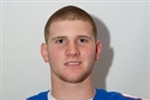 Matt Rolin, photo via 247sports.com
Like Anzalone, Matt Rolin is another talented Gator freshman linebacker on the mend. Rolin continues to make a recovery from knee surgery and has missed all of practice.
Rolin is still at a minor advantage based on his early enrollment. He has been able to get a sense of how he will be asked to use his athleticism for the benefit of Florida's defense moving forward.
As everyone knows, however, knee injuries are not to be taken lightly. Rolin will have to take it easy during fall camp and beyond. For this reason, he will probably not immediately make the field, at least during the early stages of the regular season.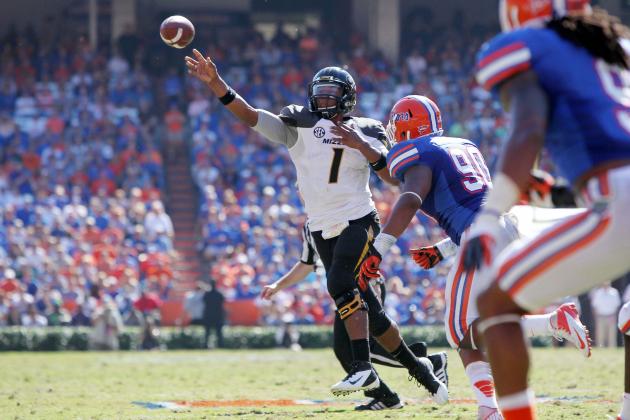 Kim Klement-USA TODAY Sports
Bullard pursues Missouri quarterback James Franklin.
Jonathan Bullard was expected to ride the momentum of a terrific first season with the Gators into spring practice. However, he has been hindered by an injured hamstring in recent days and was forced to skip Saturday's Orange and Blue Debut.
Bullard emerged last season as a promising young defensive lineman and was named to the SEC Coaches All-Freshman team as a result. Like Powell, he can immediately make the Gator pass rush more effective.
Bullard's injury does not appear significant, and his recovery period is considered day-to-day. The break prior to fall camp should allow Bullard to fully return to normal and be a prime contributor in 2013.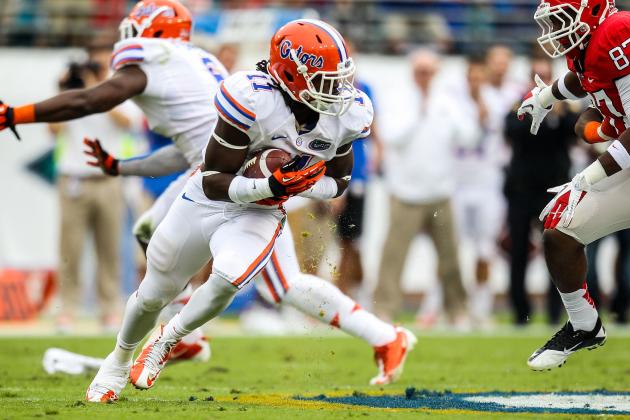 Daniel Shirey-USA TODAY Sports
Ball intercepts a pass against Georgia.
Linebacker Neiron Ball is listed as day-to-day with an ankle injury.
Of course, this is nothing in comparison to the previous pain that Ball has been forced to overcome.
During a team workout in February of 2011, Ball was forced to leave the practice field. It was later discovered that he was bleeding in his brain.
Ball returned to the field last season and made a few key plays for the Gators, including an interception against Georgia. With the loss of Jelani Jenkins and Jon Bostic, Ball is expected to play a bigger role this season.
Right now, there is no need to worry about Ball's ankle.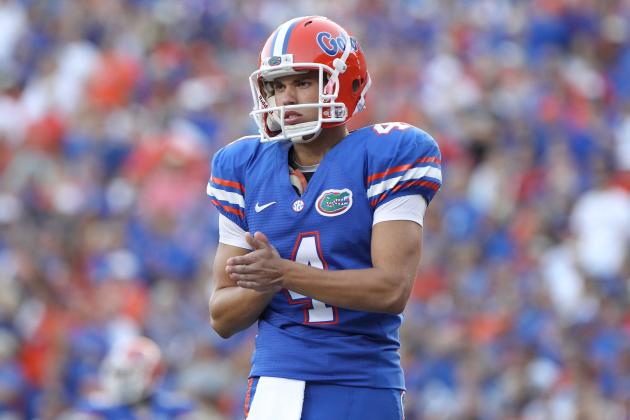 Kim Klement-USA TODAY Sports

Punter Kyle Christy was forced to sit out the Orange and Blue Debut as he continues to recover from the shoulder surgery he underwent during the winter.
As Antonya English of the Tampa Bay Times reported, Christy actually suffered the torn labrum prior to last season when he fell off his scooter. He decided to delay surgery until the offseason so he could play in 2012.
There is no need to worry about Christy. He played through the pain exceptionally well and remained a key piece for the Gators. He should make a full recovery and be fine for the season opener.