UFC on Fuel 9 Results: Questions Heading into TUF 17 Finale Faber vs. Jorgensen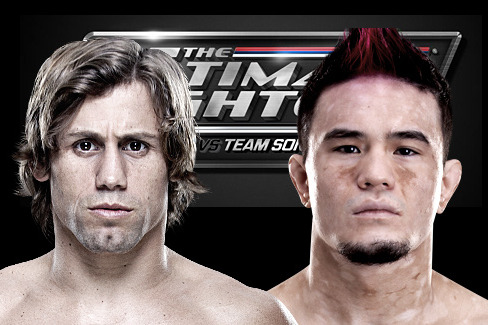 UFC on Fuel 9 is in the books and here are the results:
Gegard Mousasi defeats Ilir Latifi via unanimous decision (30-27 x 3)
Ross Pearson defeats Ryan Couture via TKO at 3:45 of Round 2
Matt Matrione defeats Phil De Fries via knockout at 0:19 of Round 1
Brad Pickett defeats Mike Easton via split decision (28-29, 30-27, 30-27)
Diego Brandao defeats Pablo Garza via submission at 3:27 of Round 1
Akira Corassani defeats Robbie Peralta via unanimous decision (30-27, 30-27, 29-28)
Reza Madadi defeats Michael Johnson via submission at 1:33 of Round 3
Tor Troeng defeats Adam Cella via submission at 3:11 of Round 1
Adlan Amagov defeats Chris Spang via unanimous decision (30-27 x 3)
Conor McGregor defeats Marcus Brimage via TKO at 1:07 of Round 1
Ryan LaFlare defeats Ben Alloway via unanimous decision (30-27 x 3)
Tom Lawlor defeats Michael Kuiper via submission at 1:05 of Round 2
Papy Abedi defeats Besam Yousef via split decision (28-29, 29-28, 29-28)
Next week the UFC will head back to its home base of Las Vegas for its next event, the finale of Season 17 of The Ultimate Fighter, a card that will be headlined by a bantamweight contest between Urijah Faber and Scott Jorgensen.
What follows are some questions heading into the April 13 fight card.
Begin Slideshow

»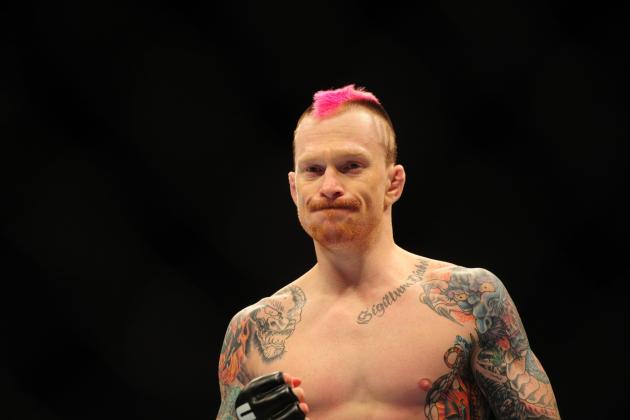 Mark J. Rebilas-USA TODAY Sports

The UFC has often applied a "three strikes and you're out rule" when it comes to deciding if a fighter will remain on the roster. Knowing that, don't be surprised if Bart Palaszewski and Cole Miller walk to the Octagon with beads of worried sweat on their forehead.
Both fighters will come to the April 13 fight card with two consecutive losses.
Miller is carrying a unanimous-decision loss to Steven Siler and a split-decision defeat to Nam Phan with him, while Palaszewski has unanimous-decision losses to Hatsu Hioki and Diego Nunes on his resume.
If you're looking for a "loser-leaves-town" matchup, this is the one.
At the time of this writing, we don't know who will enter the Octagon in the final bout of Season 17 of The Ultimate Fighter, but if earlier results are any indication, it's likely that Uriah Hall will be one of the two fighters battling for the UFC contract.
Assuming that Hall makes it through Dylan Andrews on the next episode of TUF and does so in devastating style, the words of coach Chael Sonnen will no doubt be hanging over his head leading into his bout against the winner of Kelvin Gastelum vs. Josh Samman.
Those words, uttered after Hall left Bubba McDaniel face down with a broken face in last week's episode of TUF were, "You're a contender, Uriah, for the title."
No pressure.
To be blunt, Uriah Hall has been stacking bodies like cordwood during Season 17 of The Ultimate Fighter. In the elimination round, he head-kicked Adam Cella into oblivion. He then KO'd Bubba McDaniel in a mere nine seconds with a right hand that left McDaniel flat on his face.
Following each win, Hall looked upset by his handiwork—really, who could blame him as both of his opponents were immobile after the knockouts—but one has to wonder whether these devastating knockouts may affect him on some subconscious level.
If Hall's mind begins to play tricks on him and causes him to hold back some power, what will the end result be?
It appears that Hall doesn't really enjoy the hurt he's putting on his opponents, so this is something that could bear watching.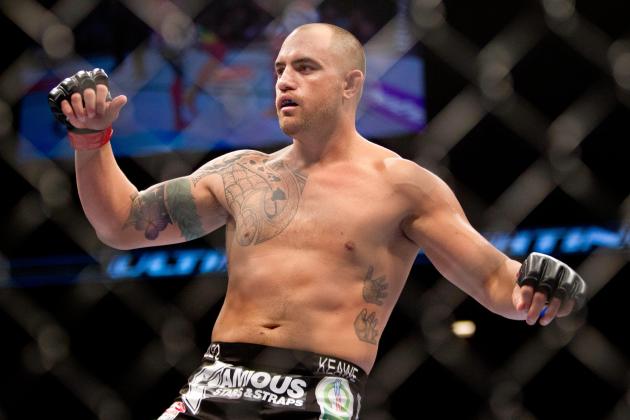 Bruce Kluckhohn-USA TODAY Sports

Travis Browne was on quite a run prior to his October 15, 2012 main event bout against Antonio Silva, entering the Octagon that night with a record of 13-0-1. He left the arena with the first loss of his professional career, as well as an injured leg.
Browne damaged his hamstring in the first round of the bout, and Silva, like any predator, took advantage of his lameness and pounced, earning the first-round TKO.
Browne has not fought since that defeat, so it will be worth watching how he deals with the adversity of his first professional setback.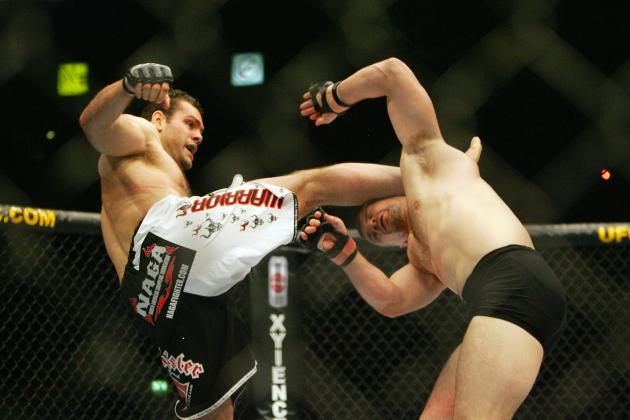 Gary M. Prior/Getty Images

Gabriel Gonzaga is familiar with playing the role of spoiler. At UFC 70, he delivered one of the most memorable head-kick knockouts in the promotion's history when he dropped Mirko Cro Cop at the 4:51 mark of the first round.
The KO, which earned Gonzaga "Knockout of the Night" honors, moved his professional record to 8-1 and set him up with a shot at then UFC heavyweight champion Randy Couture.
That fight did not go Gonzaga's way, as he lost by TKO in the third round. The loss would begin a downward spiral for Gonzaga. He would go 3-4 in his next seven UFC bouts and find himself bounced from the promotion after a unanimous-decision defeat to Brendan Schaub at UFC 121.
Gonzaga's time away from the promotion would be short—one fight, to be exact. After capturing the Reality Fighting Heavyweight crown in October 2011, Gonzaga was brought back to the UFC and has since earned two wins.
On April 13, he will get the chance to play spoiler once again when he meets Travis Browne. Will he be able to repeat the magic of UFC 70?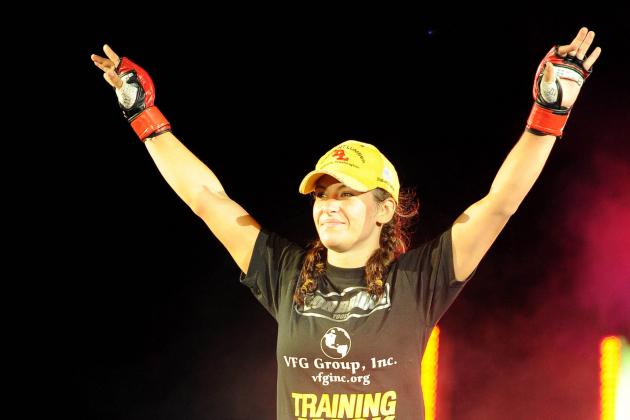 Jayne Kamin-Oncea-USA TODAY Sports

The winner of Miesha Tate vs. Cat Zingano will go on to coach opposite UFC women's bantamweight champion Ronda Rousey on the next season of The Ultimate Fighter.
The question here is: Which fighter does the UFC want to see win?
With Tate, you get the built-in grudge-match storyline. Rousey and Tate do not like each other, a fact that was made perfectly clear before, during and after their Strikeforce bout back in March of last year.
On the other hand, if Zingano defeats Tate, you add a new name to the mix of female fighters competing in the UFC.
Let's be honest, most fans who don't follow WMMA know Rousey and the last few fighters she has defeated. A Tate win may help TV ratings, but it's not going to help the growth of WMMA in the UFC, something that Zingano may do.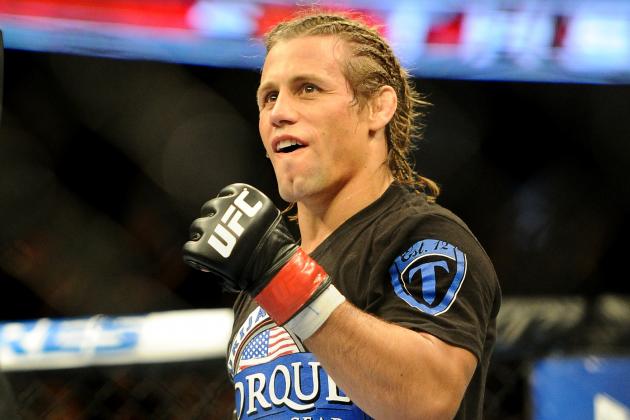 Jayne Kamin-Oncea-USA TODAY Sports

One of the hotter topics in MMA has been and will most likely always be: Should friends and training partners fight?
It seems like most fighters answer that question with a "no." Thankfully, Urijah Faber and Scott Jorgensen do not fall on that side of the equation.
Faber and Jorgensen both come from a wrestling background, which may have something to do with their willingness to put their friendship aside for up to 25 minutes when they step inside the Octagon. Wrestlers, in tournament settings, are often forced to compete against friends, so having been in the situation before, it may be a bit easier for these two to get past the friendship thing.
Then again, it may be due to the fact that the UFC's bantamweight division is not that deep and the winner of this fight could be on the short list to get a shot at the division's title.
Whatever the case, Jorgensen told MMAJunkie.com that despite their friendship, "We're still going to go out there and beat the hell out of each other and win 'Fight of the Night' and show why two friends can fight and put on a show as part of the business."
For his part, Faber told The Ultimate Show, "We're just going to have to bite the bullet and beat the crap out of each other."
Let's hope these two live up to their words on April 13 and let the leather fly, showing fans and other fighters that things don't have to be personal, even in combat sports.