Just as they were on Selection Sunday, the Louisville Cardinals are the odds-on favorite to win the 2013 NCAA tournament coming into the Final Four in Atlanta on Saturday.
And why not?
Rick Pitino's Big East tournament champions have won 14 straight games and have been annihilating the competition this spring, winning their four tournament games by 22 points on average to reach the Final Four for the second straight year.
But in order to make sure 2013's run doesn't end the way it did a year ago, the Cardinals will have to knock off Cinderella en route to Monday's title game.
Here we'll break down Louisville's game plan for success against Wichita State in the Final Four on Saturday.
Non-Stop Pressure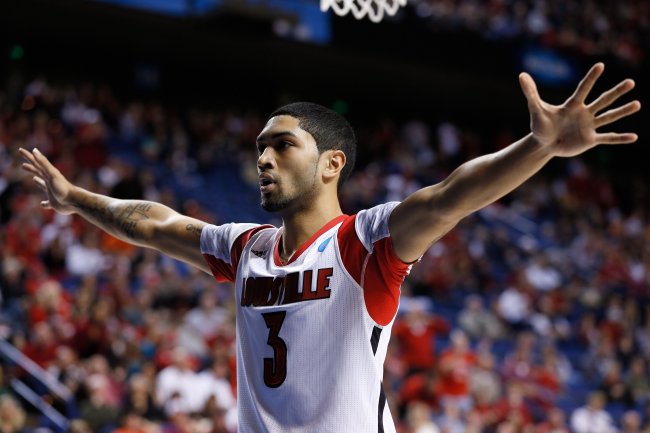 Kevin C. Cox/Getty Images
Thanks to Rick Pitino's vaunted full-court press, Louisville is the best team in the Final Four and one of the top in the country when it comes to applying defensive pressure and recording steals.
The Cardinals are forcing 16.8 turnovers per game and picking up 12 steals per game through four NCAA tournament games, and will need continue to wreak havoc on the defensive end against Wichita State on Saturday night in order to advance.
Junior guard Russ Smith is the player to watch for Louisville when they apply their full-court pressure. In addition to averaging 26 points per game in the tournament, Smith has tallied 13 steals since the round of 64.
If Smith is on top of his game and the rest of the Cardinals follow his lead, hustling and getting into their stance in the half court, it will be hard to beat Louisville this weekend.
Drive, Get into the Paint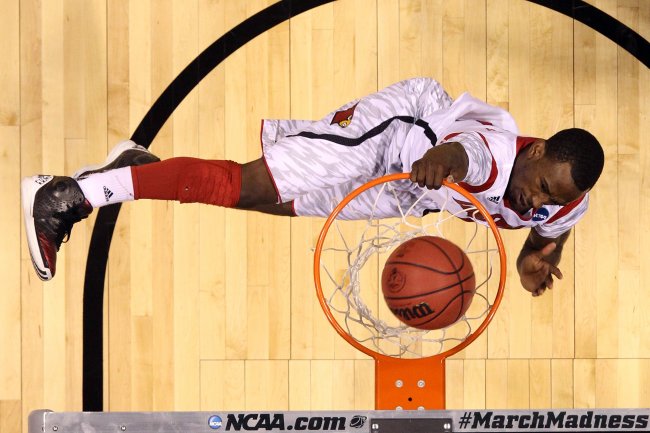 Streeter Lecka/Getty Images
Louisville is at its best offensively when its guards are penetrating into the paint and making things happen.
Whether it's Russ Smith or Peyton Siva, the Cardinals excel when one of their guards manages to get into the heart of the defense and set up easy baskets for themselves or others. Penetration opens up options, whether it be a kick out to an open three-point shooter or a lob pass to Gorgui Dieng above the rim.
There's a reason why Smith is averaging 26 points per game on 54 percent shooting from the field this spring. In addition to being an exceptional talent, Smith has consistently gotten to the rim all tournament long, scoring easy baskets and drawing fouls.
It won't be quite as easy as it was against Duke in the Elite Eight, when it seemed like the Blue Devils had put down a welcome mat in front of the rim for Smith and Siva, but Louisville definitely has the talent to get into the paint on each and every possession.
Battle on the Boards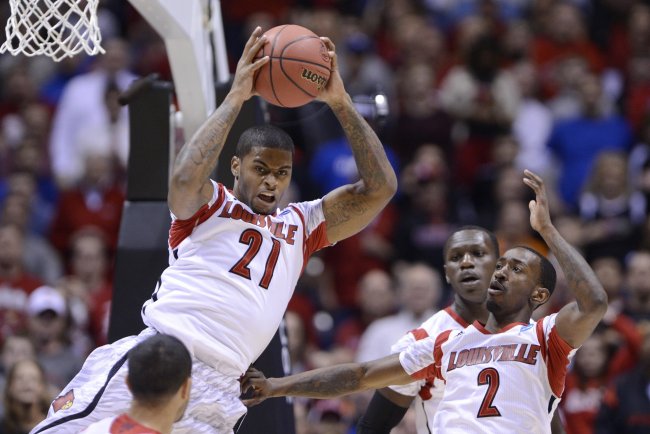 Jamie Rhodes-USA TODAY Sports
The Cardinals haven't stood out as one of the nation's top rebounding teams this season, but with Gorgui Dieng and Chane Behanan patrolling the paint on defense, Louisville is never truly in danger in that area.
Which area is the biggest key for Louisville on Saturday?
That will change on Saturday, though, as Wichita State is one of the better rebounding teams in the country. The Shockers are averaging over 38 rebounds per game this season and feature two basketball vacuums in Carl Hall and Cleanthony Early. The two are combining for roughly 12 rebounds per game in the tournament this year.
It'll be key for Louisville to crash the boards as a unit against Wichita State in order to limit the Shockers' second-chance opportunities.
Wichita State is averaging 11 offensive rebounds per game in the tournament this spring, and is awfully tough to beat when it's reeling in its own misses. If there's good news for Louisville fans however, it's that the Cardinals held Colorado State, one of top five rebounding teams in the nation to just 22 boards in a 26-point win in the round of 32.
Follow Bleacher Report Featured Columnist Patrick Clarke on Twitter.