Boston Celtics vs. Cleveland Cavaliers: Postgame Grades & Analysis for Boston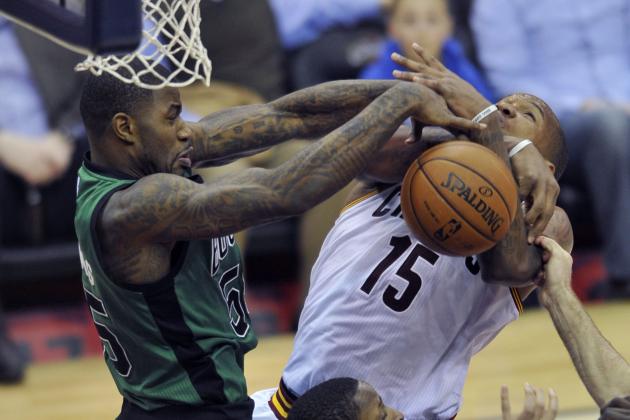 David Richard-USA TODAY Sports

With no Paul Pierce or Kevin Garnett once again, the Boston Celtics fell to the Cleveland Cavaliers by a score of 97-91.
Cavaliers forward Tristan Thompson had himself a career night, scoring a career-high 29 points to go along with a career-high 17 rebounds as the Celtics' thin front line could only look on.
Both teams shot 40.4 percent from the floor, but the Celtics made just six of their 22 attempts from behind the three-point line.
Begin Slideshow

»
Avery Bradley
Bradley opened the game by running a pretty pick-and-roll with Chris Wilcox that resulted in a dunk. But his shot deserted him through most of the game, especially on corner threes.
Heading into the fourth quarter, he was 1-for-5 from behind the line. It's a make-or-miss league, and Bradley's inability to hit open shots was a big reason Cleveland held a lead for much of the second half.
Defensively, he did a great job holding Kyrie Irving in check for most of the first three quarters (Irving shot 3-for-12 in his first 30 minutes of action).
Those numbers are what he ended the game with.
Grade: C+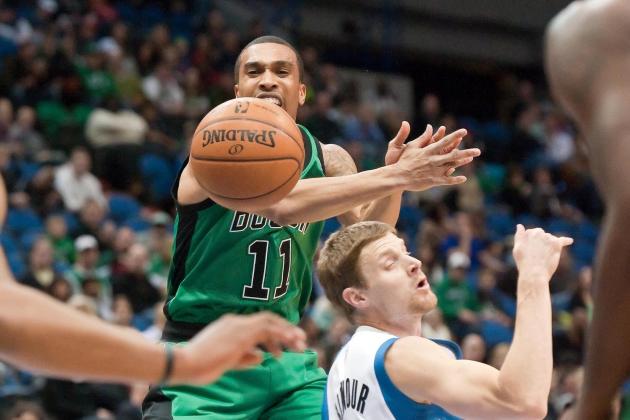 Greg Smith-USA TODAY Sports

Courtney Lee
Lee actually attacked the basket the first time he touched the ball, which is rare—and exciting if you're a Celtics fan.
Unfortunately, he spent the rest of the game resorting back to his hesitant ways, refusing to take wide open shots or making close perimeter defenders pay by driving off the dribble.
He finished with two points on 1-of-5 shooting.
Grade: F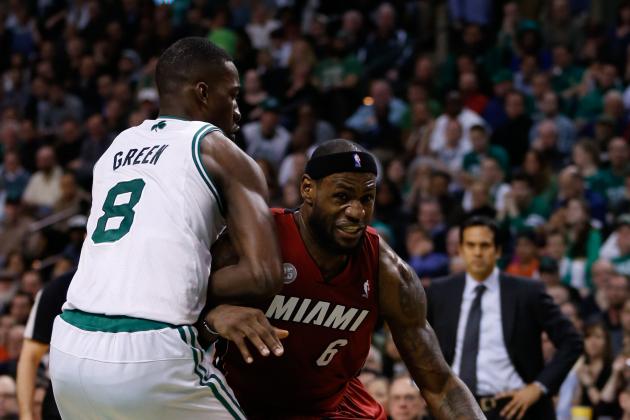 Greg M. Cooper-USA TODAY Sports

Jeff Green
Before picking up two fouls in the game's first five minutes, Green was everywhere on the offensive end—driving hard to the basket and even knocking down a baseline jumper that drew a foul.
When he's at his best, playing seamless offensive basketball, there aren't more than 15 players who are better in the entire league.
He scored 23 points on 13 shots while assuming more of the team's scoring responsibility with no Paul Pierce on the court.
Grade: A-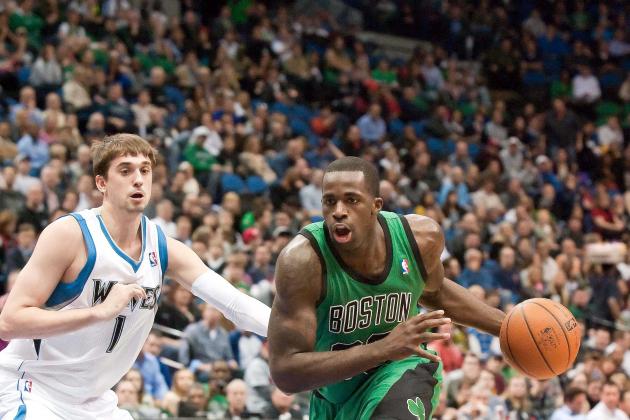 Greg Smith-USA TODAY Sports

Brandon Bass
The Celtics typically play well whenever Brandon Bass is afforded wide open, mid-range jumpers. That's exactly what happened in the first quarter, when he made three of them in a row (including one that drew a foul).
It ended up being one of Bass' more efficient performances of the season. Heading into the fourth quarter, he was 7-of-13 from the floor with 14 points. He didn't score or attempt a shot in the fourth quarter.
Grade: B-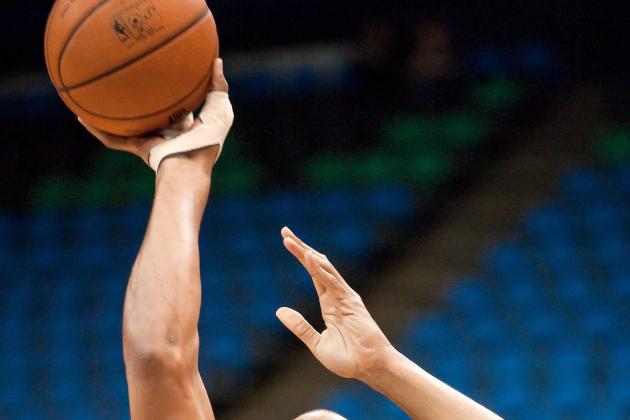 Greg Smith-USA TODAY Sports

Chris Wilcox
Wilcox has been inconsistent on both ends of the floor as a member of the Celtics this season, but he showed some positive signs early on in this one.
He had two blocks and a dunk in the opening minutes, even if various off-ball mistakes took place (he's a routine ball-watcher).
Wilcox scored two points in 22 minutes.
Grade: D-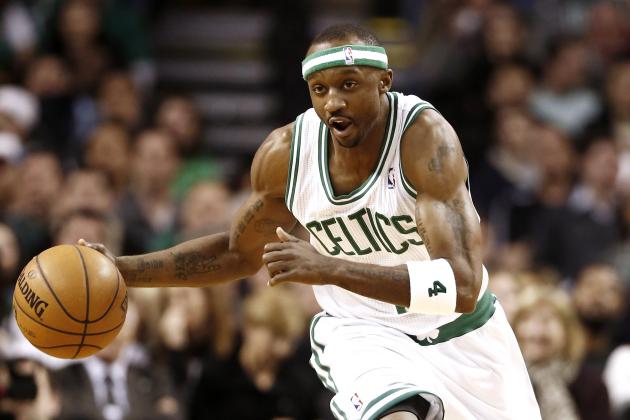 Winslow Townson-USA TODAY Sports

Jason Terry
Terry entered the game earlier than normal after Avery Bradley picked up two quick fouls, and he wasted no time looking for his own shot, knocking down his first look from the corner.
He knocked down a few key threes in the final quarter that kept the Celtics in the game. He finished with eight points in 27 minutes, and missed five of his seven three-point attempts.
Grade: C-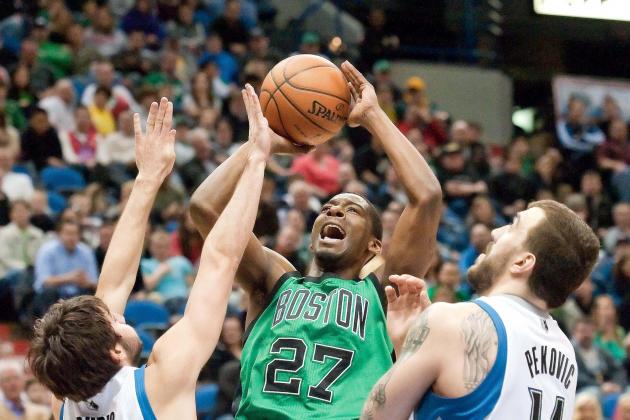 Greg Smith-USA TODAY Sports

Bench
Terrence Williams was the first Celtic off the bench, and throughout the first half he was more of a scorer than anything else.
Williams finished with nine points and six rebounds.
Shavlik Randolph had an impact on the offensive glass immediately, and even stepped in to take a charge. But his scoring was obviously where things were most noticeable.
Randolph notched his career-high in scoring before five minutes had elapsed in the second quarter. That's how great he was.
Before fouling out in the fourth quarter he had 16 points and seven rebounds.
Grade: A-