The Coolest Stories Surrounding the 2013 NFL Draft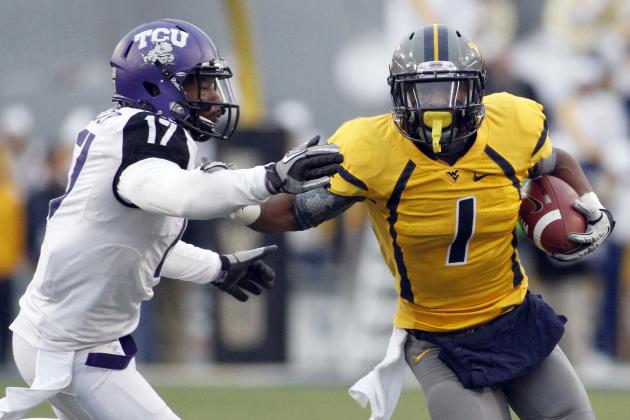 Justin K. Aller/Getty Images

Less than three weeks remain until the 2013 NFL draft. Three weeks of hype, mock drafts and hand-wringing.
The last few months have been filled with drama and speculation which have created intriguing storylines.
What are some of the most interesting storylines surrounding the NFL draft as we head into the home stretch?
Click through to find out.
Begin Slideshow

»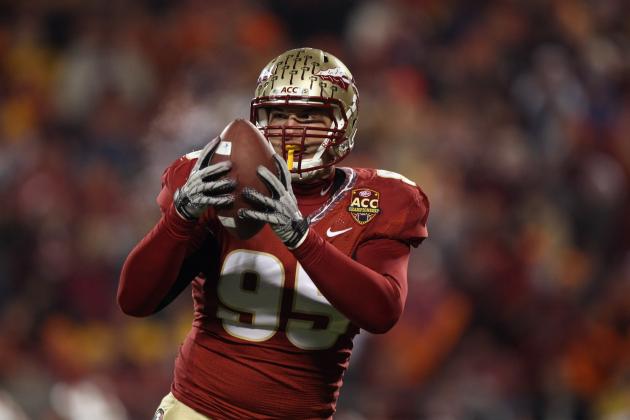 Streeter Lecka/Getty Images

Alright, it's more of a slight trickle, but the draft features a couple of foreign prospects who figure to go early.
The Germans have sent Bjoern Werner. Margus Hunt resembles a certain Norse god out of Estonia. Ghana gives us Ezekiel Ansah. Menelik Watson hails from Britain, giving the Florida State Seminoles a bit of a melting pot feel.
Even British Olympic discus thrower Lawrence Okoye has thrown his bowler hat in the ring.
The NFL has sought to expand its viewership across the globe for a while. If some of these foreign-born prospects become studs, Roger Goodell could be in a good position to capitalize.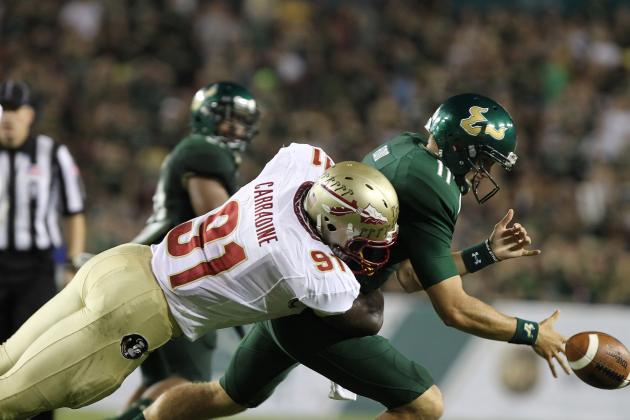 Kim Klement-USA TODAY Sports

Every year there are a few prospects with injury issues which inevitably drag down their draft stock.
This year, the most prominent of these players are Tank Carradine and Marcus Lattimore, whose knee injury was reminiscent of Willis McGahee's when he was at Miami. Quanterus Smith is another less-heralded name in the same boat.
Adrian Peterson injured his knee just before the new year in 2011, yet managed to come back to post a 2,000-yard rushing season starting just nine months later.
None of these players are quite like Peterson, and they may not even contribute much as rookies, if at all. But it will be interesting to see where these players land and how high they will go.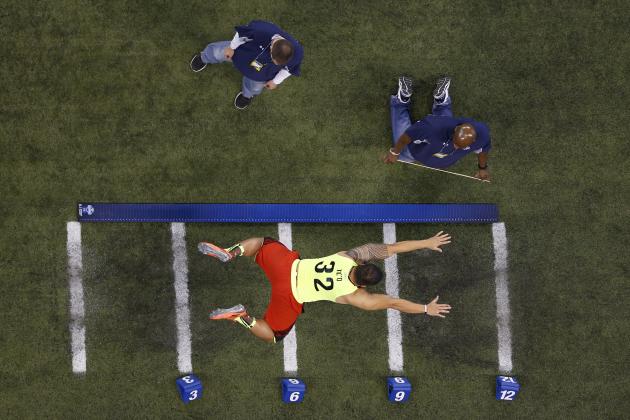 Joe Robbins/Getty Images

Manti Te'o was already a bit of a polarizing player just before draft season.
The Heisman candidate was touted as a potential top-five pick as the college season wore on, but some in the draft community didn't see it. Then Lennay Kekua stepped into the spotlight.
Te'o's infamous brush with a catfish has seen his public persona take a severe beating to the point where fans everywhere do not want their team to take him early.
Odds are Te'o was never going to go in the top half of the first round, but it's unlikely he is going to fall terribly far. However embarrassing his catfish affair might be, teams will not ignore his talent because of it.
Can Te'o move beyond the incident and become a solid NFL starter?
His trek starts on April 25th. Or 26th.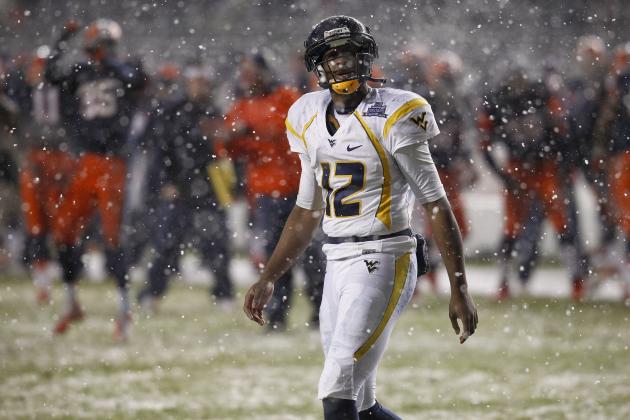 Jeff Zelevansky/Getty Images

The picture was rather clear at quarterback heading into the 2012 draft. Andrew Luck was going to the Colts, and Robert Griffin III was to follow in Washington. Ryan Tannehill was widely viewed as the next best guy, followed by Brandon Weeden.
This draft season is far different.
While Geno Smith has picked up some traction as the top player at his position, the consensus is shaky. He is likely to go in the top five, but then things get hairy.
Who will be the next quarterback to go? Is the hype behind Ryan Nassib legitimate? Will Matt Barkley's decision to go back to school come back to haunt him?
So much intrigue, so few quarterback jobs.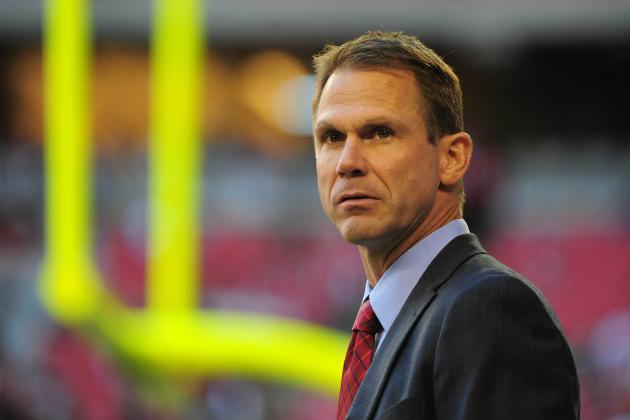 Kyle Terada-USA TODAY Sports

The 49ers have swindled and stockpiled their way to owning 15 picks in this year's draft, the most of any team in the NFL.
What are they going to do with them all?
It's likely Trent Baalke and Jim Harbaugh will be making some draft-day deals to move up or grab some value for the 2014 draft.
Will the 49ers move up for Tavon Austin? Will they nab a couple of high 2014 picks?
This will be one fun team to watch.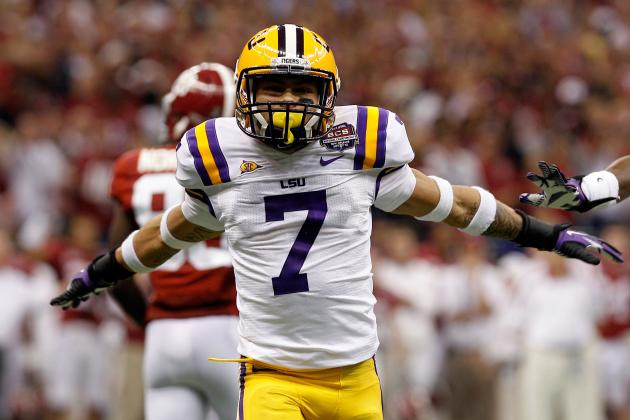 Chris Graythen/Getty Images

The Tyrann Mathieu saga was an interesting one.
Once a Heisman contender, Mathieu's star burned out like a marijuana joint. Mathieu was kicked off the LSU team for multiple drug-related violations.
At one point, the defensive back vowed he would finish his schooling without returning to football. Mathieu enrolled at LSU instead of transferring to another school, and now he seeks his fortune in the NFL.
On the one hand, Mathieu is a playmaker, capable of changing a game with one return. On the other, he is an undersized defensive back who was beaten plenty of times in college.
Will teams overlook his history and take a chance on him in the third or fourth round?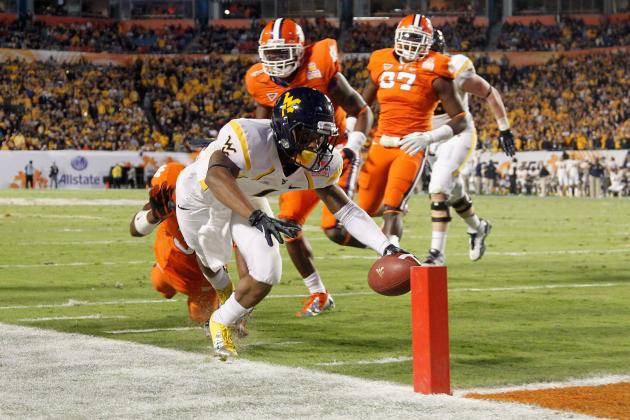 Mike Ehrmann/Getty Images

There is much ado about Tavon Austin heading into the draft.
The electric playmaker out of West Virginia could go as high as the top 12, if some draft pundits are right.
His size could ultimately be a detriment to his draft stock, however. At 5'8" and 175 pounds, the diminutive receiver might be viewed as too small to be taken in the top 20 or 25 by NFL teams.
Still, there is little doubt Austin will be taken on the first day of the draft. And whoever takes him will not regret it.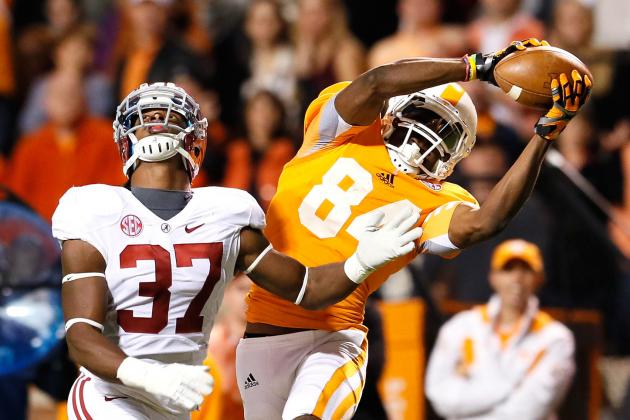 Kevin C. Cox/Getty Images

This year's draft is devoid of the "elite" prospects.
There is no Andrew Luck, Von Miller or A.J. Green. There is legitimate question about the top pick in the draft, as is the case for the rest of the top ten. But does that mean the draft is weak?
On the contrary.
This draft is loaded at several positions, particularly at edge rusher and wide receiver. There might not be an "elite" group in the draft, but it is rich in starting-caliber talent through the first four rounds.
Mike Mayock recently shared this sentiment on the Rich Eisen podcast.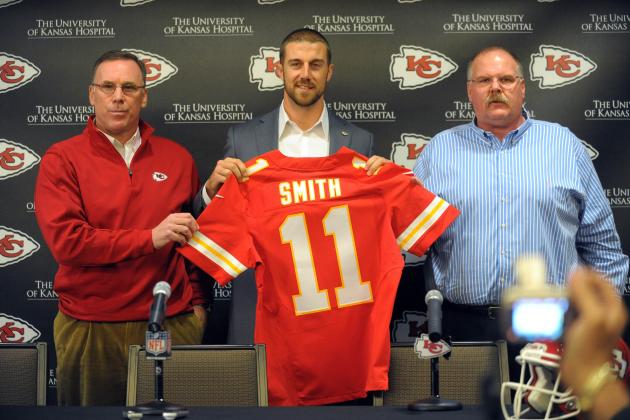 Denny Medley-USA TODAY Sports

Once upon a time, it seemed fated that the Chiefs would select Geno Smith or Luke Joeckel with the top pick in the draft.
Fate has changed dramatically.
Kansas City traded for Alex Smith and slapped left tackle Branden Albert with the franchise tag. Suddenly Geno Smith and Joeckel seem far-fetched at No. 1.
The Chiefs could very well take Joeckel and put him on the right side and trade Albert, or they could draft Smith and groom him behind his elder namesake. They could also trade out of the top pick if they find their huckleberry.
If none of those events come to pass, however, it will be interesting to see what they do with the first pick.