Assigning Odds to Every Potential Miami Dolphins First Round Pick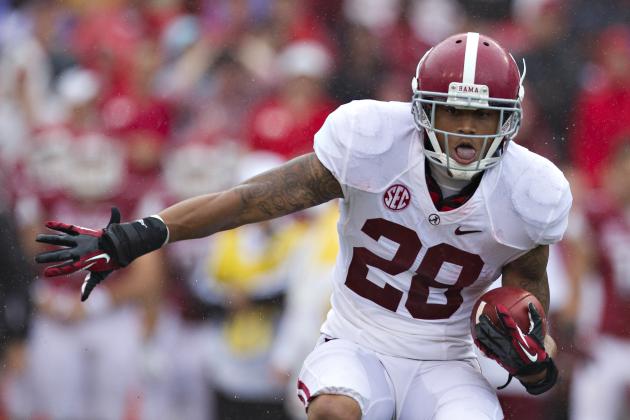 Wesley Hitt/Getty Images

The NFL draft is 17 days away, and there is no clear idea in which direction Miami will go in the first round.
They took care of wide receiver in free agency and have signed some quality veterans, but there are still plenty of holes to fill. I can see Miami choosing a player at either cornerback, tight end, offensive line or defensive end.
There are a couple players that would fit nicely in Miami, but they would have to give up some picks in order to move up. This is something that Jeff Ireland wouldn't mind doing if there's someone he must have, but it's not ideal.
With the plethora of choices Miami will have at No. 12, we're going to take a look at what players are high on Miami's radar and could be the first one to don the new logo in Radio City Music Hall. We'll start with the player with the least odds of being selected until we reach the one with the highest odds.
Begin Slideshow

»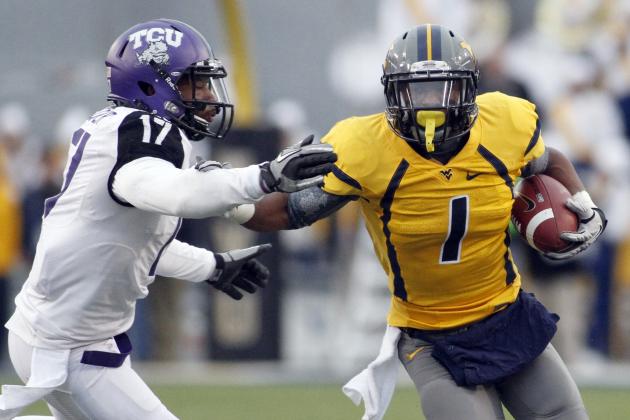 Justin K. Aller/Getty Images

Odds: 30/1
A plethora of Dolphins fans have been lobbying for Jeff Ireland to pull the trigger on Tavon Austin with the No. 12 pick. I just don't see it happening.
There's no doubt Austin is a dynamic playmaker that can rack up big yards in space, but Miami has other needs to address. They were able to bring in Mike Wallace to stretch the field and give Ryan Tannehill a legitimate No. 1 receiver. They also brought in Brandon Gibson, who's a versatile player, and Dustin Keller.
Austin is primarily a slot receiver. Miami currently has Davone Bess (whose contract will be up next year) and Gibson, who can also play slot.
I very rarely agree with Omar Kelly, but he has thrown out some good points on Austin going so early.
Tavon Austin is a gimmick player. You can run drags forever in the NFL and think they'll work every week. His route running isn't solid. (via @omarkelly)
RT @PATOAPLASTADO: gimmick? Sorry for asking» a player you have to create special plays for because he can't do it in a base offense. (via @omarkelly)
If you have to create plays for a top player, is he really worth the No. 12 pick? Don't get me wrong, I think Austin can be successful, I just don't think this is the year Miami should draft a player like him so early.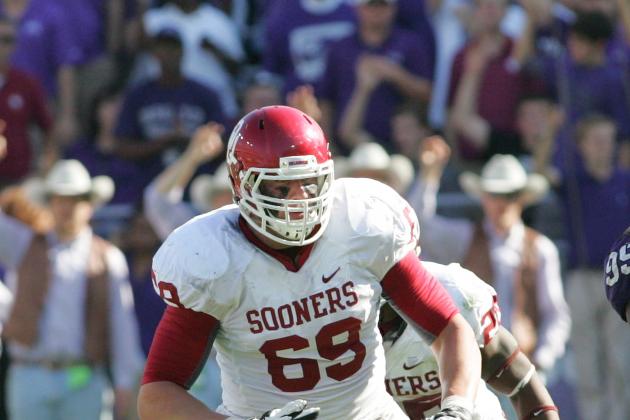 R. Yeatts/Getty Images

Odds: 20/1
It would take something very close to a miracle for Lane Johnson to drop to No. 12, especially with the San Diego Chargers picking one spot ahead.
The only way the Dolphins can draft him is if they are willing to trade up. This wouldn't be ideal, but Miami has plenty of ammunition to use.
Right tackle is a very big need for Miami at the moment with Jonathan Martin currently penciled in as the starting left tackle. However, if they are able to bring in Johnson, the Dolphins can take their pick as to who will be playing where.
He is the third best tackle in this class, and the drop-off between him and the next tackle is not very small. Miami has to improve the offensive line, and getting Johnson will definitely allow them to do that.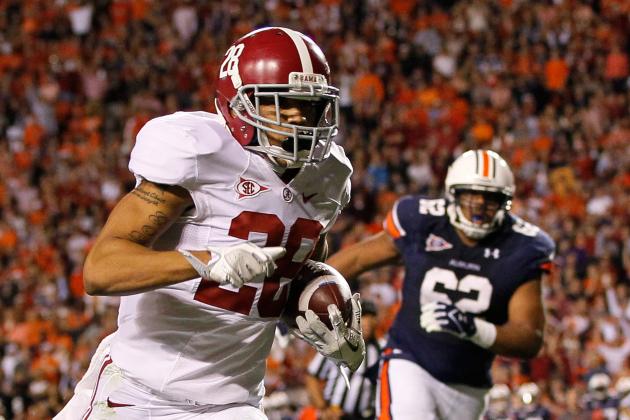 Kevin C. Cox/Getty Images

Odds: 15/1
Like Johnson, Dee Milliner won't be available when the Dolphins are on the clock. Considered to be the best cornerback prospect, Milliner is considered a top-10 pick.
If Miami is willing to trade up in the first round, I believe they would do it for Milliner. They need a shutdown cornerback even after they signed Brent Grimes. Richard Marshall and Dimitri Patterson are still question marks, and Milliner would be an upgrade.
Trading up to the fifth, or even fourth, spot would cost Miami some valuable draft picks, but the talent and upside Milliner brings makes this a valuable move that could pay off for years to come.
Miami may be willing to wait until their own pick to draft the second best cornerback, but Milliner has separated himself from both Xavier Rhodes and Desmond Trufant.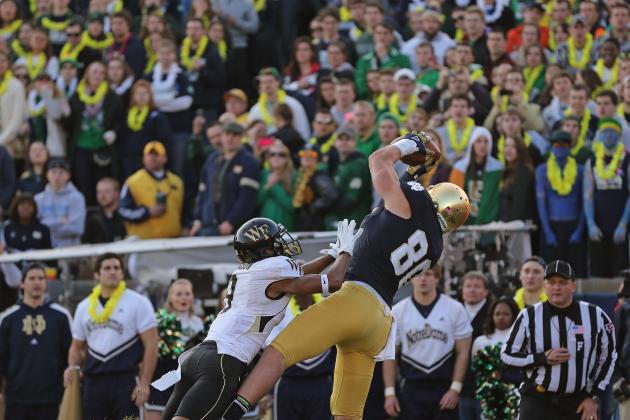 Jonathan Daniel/Getty Images

Odds: 12/1
Jeff Ireland brought in Dustin Keller to be their seam-threat tight end. So why would they take Tyler Eifert in the first round?
Keller's contract is a one-year deal. He's coming off an injury and will turn 29 in September. There's no doubt Keller brings some versatility the Dolphins have lacked the last few years, but Eifert is as good a talent at tight end as there has been in recent years.
He is a complete tight end who can come in and contribute right away. He presents a big red zone threat and is the best pass-catching tight end in the draft. I would take Eifert over Austin, as Eifert would play more snaps and be a bigger part of the offense.
Miami can possibly trade back and maybe still have a shot at him, or they can wait until the later rounds to take another tight end. However, there's nobody else in this draft that brings the all around skills Eifert has.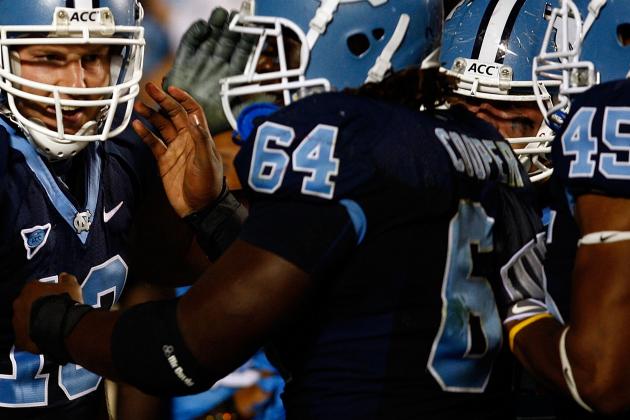 Scott Halleran/Getty Images

Odds: 9/1
Jonathan Cooper is considered by some to be the best guard this year. He's an athletic, powerful guard who is the perfect fit for Miami's zone blocking scheme.
Miami currently has John Jerry starting at right guard, but after Joe Philbin put him on notice about his weight, his status is very unpredictable. He was solid last season (as opposed to his first two seasons), but the position can definitely be upgraded.
If the Dolphins are unable to draft any of the top offensive tackles, the next way to improve the offensive line is taking Cooper. He would bring stability and would be an instant starter.
A lot of the recent mock drafts have Cooper going in the top 10, which would ruin Miami's chances of drafting him, but if he's there and Miami wants to upgrade the offensive line, Cooper is the pick.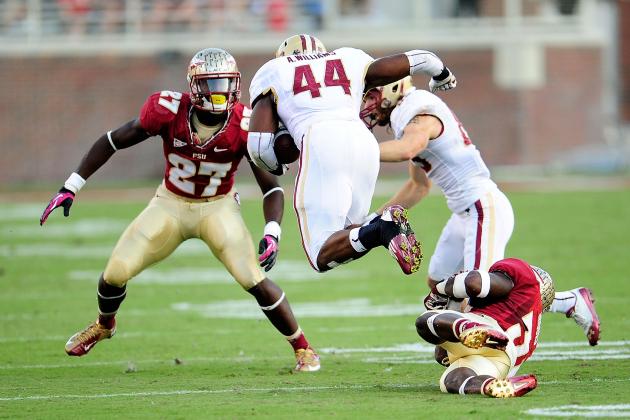 Stacy Revere/Getty Images

Odds: 8/1
I truly believe the Dolphins will be taking a cornerback in the first round and Xavier Rhodes is one of the options. He's not rated quite as high as Milliner, but he's a solid prospect in his own right.
Rhodes has rare size at the position at 6'2". He is a good overall prospect who excels in the passing game and has little trouble getting involved in the run game. He will be drafted high in the first round, and Miami could be the team that takes him off the board.
The only question with Rhodes is how he will transition to playing a zone defense, as he played mainly press coverage in college. He has good instincts and does a good job reading the quarterback, and if Kevin Coyle can develop him correctly, Miami will have a shutdown cornerback for years to come.
A lot of experts have the Dolphins taking Rhodes in the first round, and it's easy to see why. Brent Grimes and Rhodes can make a formidable duo in South Florida.
Otto Greule Jr/Getty Images

Odds: 6/1
In my latest mock draft, I have the Dolphins taking Desmond Trufant in the first round. To those that don't agree, I'm sorry to disappoint you again.
There's no doubt Xavier Rhodes is a top talent, but while Trufant is also a top talent, he comes with the experience of playing in a zone defense in college. He has a lot of talent and upside that make him a sure-fire first-round pick.
Although not as big as Rhodes, Trufant, who stands at 6'0", is big enough to give Miami a corner who can cover the bigger receivers. Not only does he have the size, but he also has the speed to keep up with fast receivers and the ability to make plays.
Bleacher Report's Thomas Galicia made a great argument as to why Trufant should be the 12th pick in the draft. Trufant not only fits a need, but his skill set is perfect for Kevin Coyle's defense. Nothing is written in stone, and anything can happen in the draft, but I wouldn't be surprised if Trufant is the first to don the brand new Dolphins jersey.
Follow me on Twitter: @puchocuadros