Players Who Would Have Been Phased out of New York Knicks' Rotation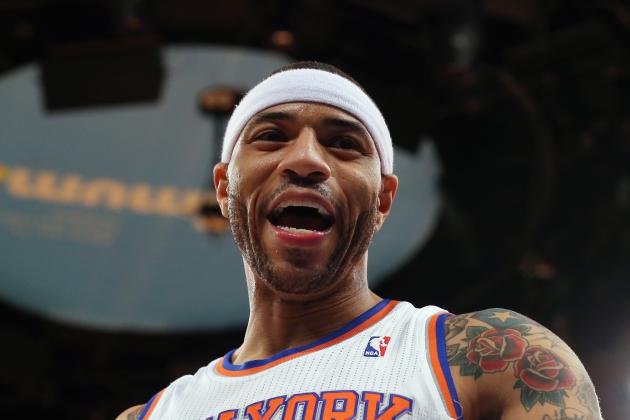 Bruce Bennett/Getty Images
Thanks to injuries, Kenyon Martin and others have gotten chances to contribute.
The New York Knicks' stars and supporting players have been changing more frequently than the judges' panel on American Idol. Featured performers from the beginning of the season are nowhere to be found, while current key performers barely played or weren't even on the team back in November.
The main reason for the turnover has been injuries. So what if everyone on the team stayed healthy? Which of today's regular rotation players would not be in the mix?
Begin Slideshow

»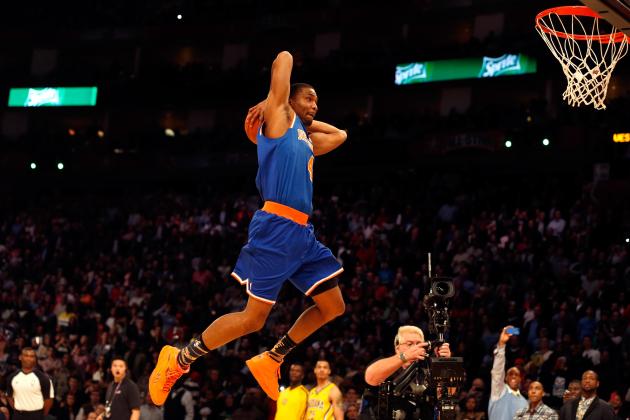 Scott Halleran/Getty Images

The shuffling of the Knicks' rotation is due in large part to the constant injuries plaguing the team's big men. So why would James White, a guard, be in danger? Because the lack of size has forced New York to play a great deal of small ball.
With Carmelo Anthony playing power forward, the 6'5" Iman Shumpert is playing at small forward. That leaves Jason Kidd, Raymond Felton, J.R. Smith, Pablo Prigioni and White as the guards.
This seems like a lot, but the elder Kidd can't put in heavy minutes all year if the Knicks want him to contribute in the playoffs. Hence, White has been seeing action.
That being said, his action has been limited even when he does play, with only 6.4 minutes per game. If Shumpert was able to move down to play guard, White would be the first to go.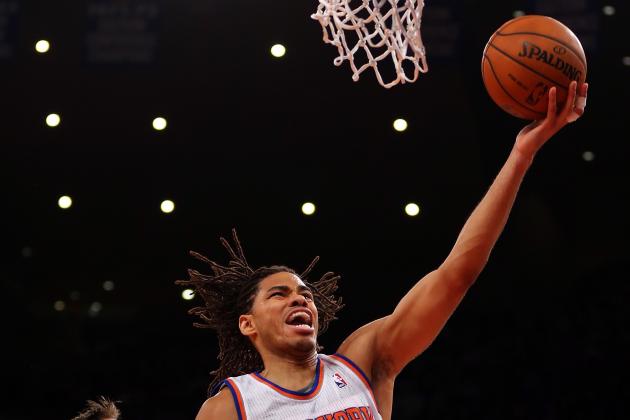 Elsa/Getty Images

Anyone who reads my columns knows that I'm a Chris Copeland fan. He's young and he can score, which is more than can be said for many of the Knicks forwards.
However, his playing time has been extremely irregular. While he played 21 minutes on April 5 against the Milwaukee Bucks, he only logged two minutes on April 3 against the Atlanta Hawks and eight the previous night against the Miami Heat.
If Amar'e Stoudemire and Rasheed Wallace were healthy and active, Copeland would be limited to practices and garbage time.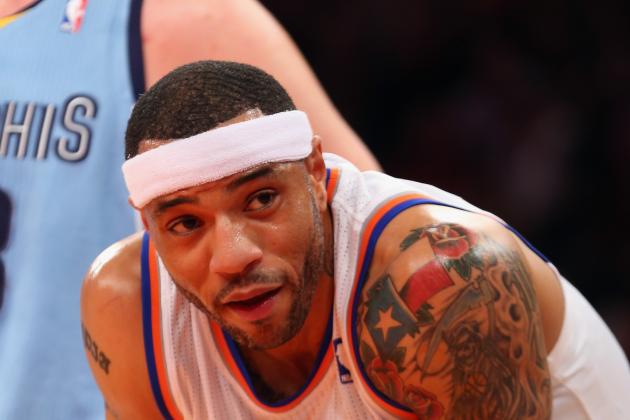 Bruce Bennett/Getty Images

No surprise here. K-Mart didn't even join the team until late in the season after injuries struck Kurt Thomas, Marcus Camby and Tyson Chandler.
While a welcome new addition, and an effective big man, it's no secret that Martin was brought on board to fill a void on the front line caused by injuries.
In a world where the Knicks stayed healthy, Kenyon Martin would not even be on the team.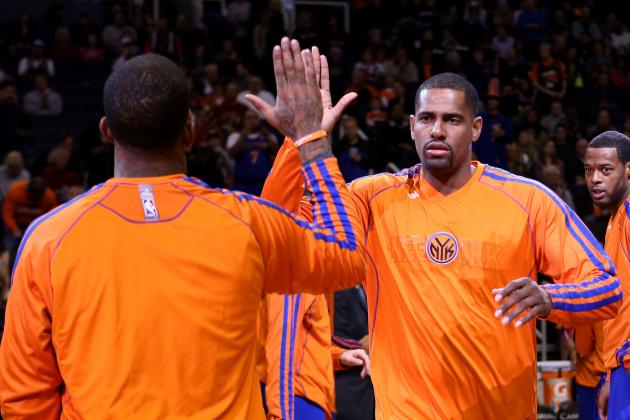 Christian Petersen/Getty Images

The oldest player in the NBA, Thomas has impressed with his ability to still contribute to a top team.
Still, New York has more talented players on its roster, even if they are currently inactive. Stoudemire is still explosive and has moves at the rim, and Wallace can shoot from downtown. Steve Novak is also a deadly marksman and has maintained his health throughout the season.
Thomas is pretty much just a body at this point in his career, and he's slower and less skilled than the alternatives. He's needed this season because of his aging cohorts, but if they remained healthy, he really wouldn't be needed.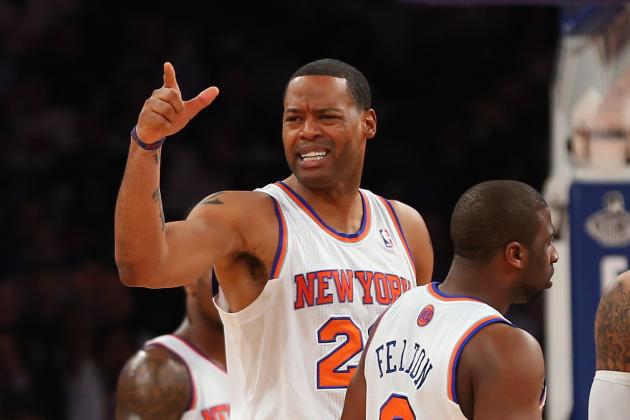 Bruce Bennett/Getty Images

Like Thomas, Camby was a member of the last Knicks team to reach the NBA Finals. Since that was in 1999, that means he's also old and way past his prime.
The former defensive force can still produce from time to time, having grabbed 10 rebounds as recently as March 14 at Portland. Still, if he and the rest of his teammates were healthy, Camby would be used sparingly, if at all.
Younger guys like Stoudemire and Chandler would be getting most of the minutes. Shooters Novak and Wallace would pick up the remainder. That leaves Mr. Camby at the end of the bench.