4 Things We Learned from the Chicago Cubs' Opening Series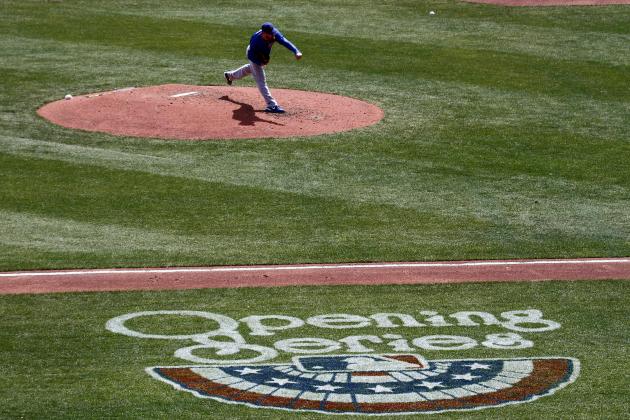 Justin K. Aller/Getty Images

In the heat of the pennant race, the Cubs are tied for first place in the Central Division with the Cincinnati Reds, while the St. Louis Cardinals are dead last with the Milwaukee Brewers.
Okay, so there's actually only three games in the books, but I can't pass up on the rare opportunity to say that the Cubs are in first place and the Cardinals are in last.
The Cubs stand at 2-1, although neither win was the prettiest. Carlos Marmol and their offense were in full form throughout the series, and in no way is that a good thing.
Let's take a look at four things we learned about the Cubs' opening series.
Begin Slideshow

»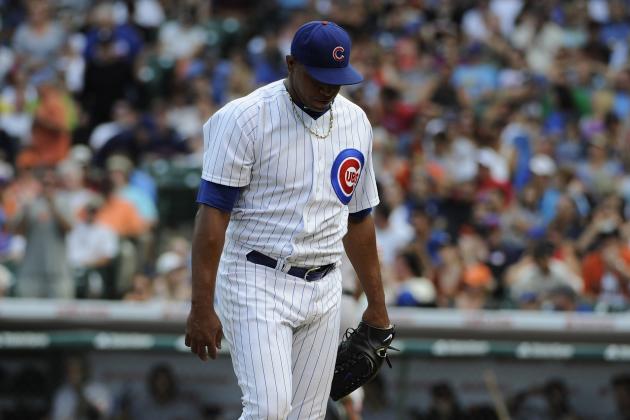 David Banks/Getty Images

Carlos Marmol apparently hasn't changed a bit from last season. In only 1.1 innings of work, the shaky closer has allowed three earned runs, four hits, two walks and has a whopping 20.25 ERA. I know it's only two appearances, but come on man!
Despite the cardiac arrest that Cubs Nation was put through once again, Marmol closed out both appearances and earned a hold and a save, respectively.
The Cubs need to find an alternative to Marmol, and fast.
Might I propose a lucky fan come in to close the next game?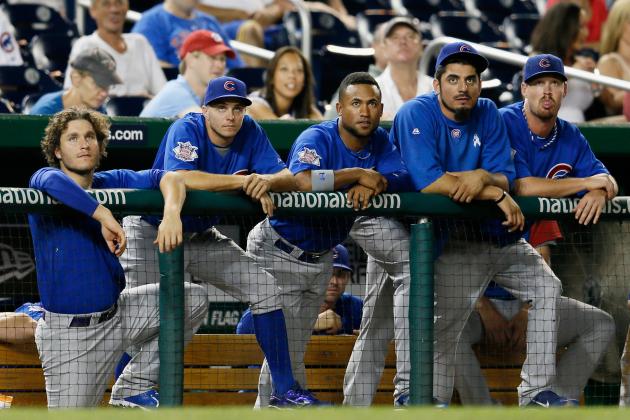 Rob Carr/Getty Images

Multiple bench players received consistent playing time throughout the series, including Brent Lillibridge, Scott Hairston and Alberto Gonzalez. All three struggled at the plate, predominantly when it mattered most.
Lillibridge and Hairston both struck out looking in the seventh inning, halting the rally that the Cubs had tried to put together. Chicago ended up leaving the bases loaded after Gonzalez flied out to end the inning.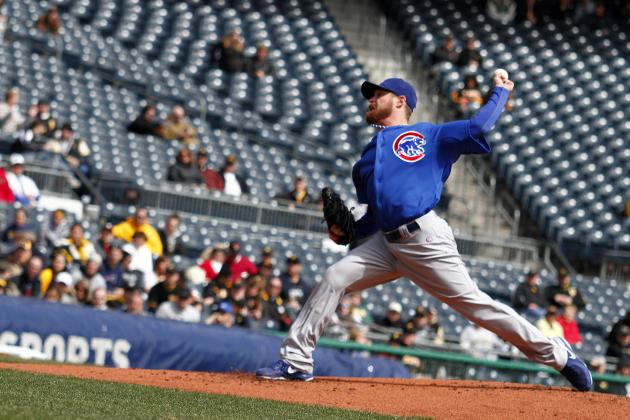 Justin K. Aller/Getty Images

The Cubs' starting rotation was fairly dominant throughout the whole series, holding the Pirates' lineup to a .144 batting average. Jeff Samardzija, Edwin Jackson and Travis Wood combined to allow only 13 hits, eight walks and a 2.08 ERA. The Cubs are also the only National League team not to allow any home runs thus far.
Chicago's .144 opponent batting average was second only to the Pirates, which brings us to our final lesson.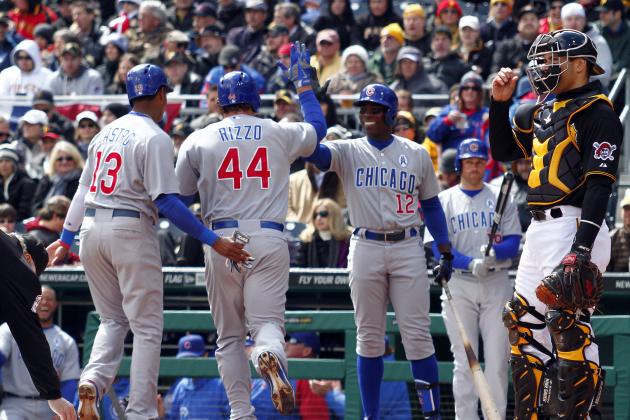 Justin K. Aller/Getty Images

The Cubs' offense was about as unproductive as a drunken college kid throughout the entire series, producing only 11 hits in the three games combined. Compare that to the 41 hits that the Rockies produced in their opening series. Chicago also only reached 19 bases throughout their set.
The Boys in Blue will have to generate as much offense as they can. Stolen bases, sacrifice hits and milking the count will be quite necessary if the team continues to hit like they did in their opening series.