Indiana Basketball: 5 Hoosiers Who Must Improve in Offseason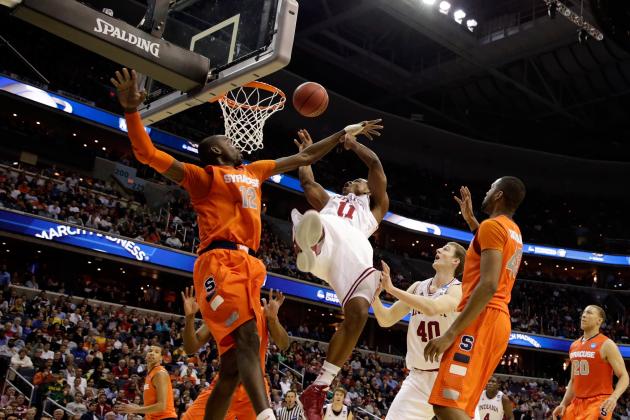 Win McNamee/Getty Images

It's the middle of summer, which means Indiana basketball's offseason is in full swing. The Hoosiers are working hard to erase a painful Sweet 16 loss to Syracuse from their memories, but after losing four starters, the road ahead will be tough.
Players on the revamped 2013-14 roster have to make big improvements in order to keep the team as competitive as it has been the past two seasons.
This slideshow will discuss five Hoosiers who must improve the most before the season tips off. The players were ranked based on how integral their development is to Indiana's success.
Begin Slideshow

»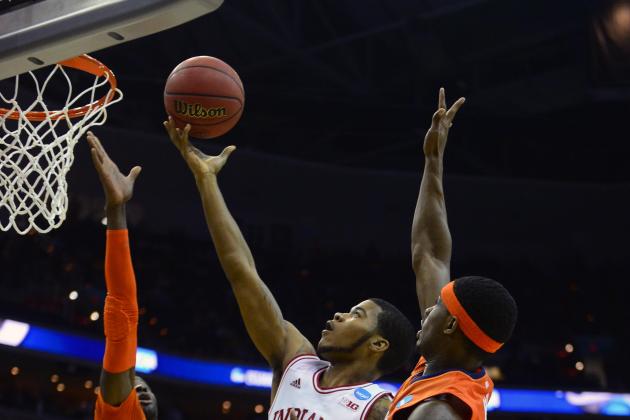 Bob Donnan-USA TODAY Sports

To put it simply, Jeremy Hollowell had a disappointing freshman year. The forward only averaged 2.8 points and 2.1 rebounds per game. He shot just 23.3 percent from the three-point line.
IU needed more off the bench than just Will Sheehey, and for the most part, Hollowell didn't deliver.
Despite this, he is an integral part of this team going forward. His size (6'8") and scoring capabilities (23.9 PPG his senior year of high school) will be needed on a team that lost its biggest players and best offensive threats.
For Indiana to be successful, Hollowell has to become similar to former Hoosier Christian Watford. Watford was tall (6'9"), could rebound and score from the post or three-point line. He played a vital role last year.
Hollowell can be that type of player with enough hard work.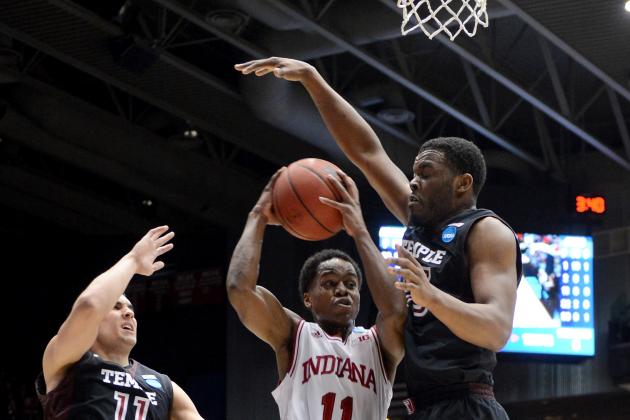 Jason Miller/Getty Images

As a freshman, Yogi Ferrell held his own in the rigorous Big Ten. He averaged 7.9 points and 4.1 assists per game. Despite the success, there is still much he can work on.
Ferrell has to become a better distributor and make his teammates better. It would be ideal if he averages six to seven assists per game.
His major weakness last season was shooting. He only shot 40.3 percent from the field and 30.3 percent from three. Ferrell has to improve his jump shot. Being the only returning stater, he will be counted on to score.
Because of his speed and dribbling ability, he is an ideal point guard for Indiana's uptempo offense, but in order to lead this team, he must mature.
Against Syracuse, there were times when Ferrell looked completely lost. Jordan Hulls had to play point guard instead, and the flow of the game changed in Syracuse's favor. Indiana is short on experienced point guards, so Ferrell has to improve in order to avoid situations like that in the future.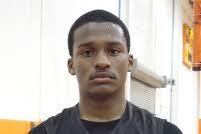 Credit: ny2lasports.com
Freshman Stanford Robinson could have a very big role this season. He is mainly a shooting guard, but he is learning to be a point guard—great skills to have considering Indiana's roster.
IU lacks depth at both positions. After Yogi Ferrell and Will Sheehey, it's a coin flip to decide who plays next. Point guard Jonny Marlin is a transfer and only has one season of college basketball under his belt. Evan Gordon is also a transfer and is three inches shorter than Robinson. Freshman Troy Williams is an option as well, but his jump shot needs work.
With Will Sheehey likely moving into the starting lineup, someone has to become the spark off the bench.
Robinson is the right man for the job. He has good size (6'4", 175 lbs) and can score from anywhere on the court.
IU needs a sixth man. Robinson can become what Indiana needs with enough improvement this summer.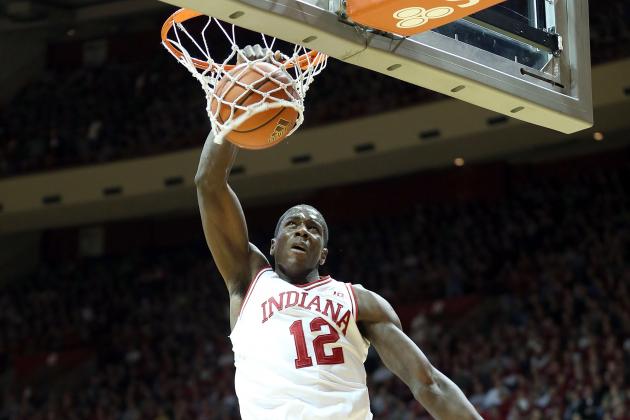 Andy Lyons/Getty Images

Going into his freshman year, Hanner Mosquera-Perea was a hyped recruit. He was No. 71 in ESPN's 100. On film, he looked extremely athletic, could jump out of the gym and finished around the rim with ferocity.
The Mosquera-Perea from the highlight reel didn't show up in Bloomington. When he was on the court, he didn't look himself. Mosquera-Perea never seemed comfortable, and it showed in his stat line (0.9 PPG, 1.5 RPG).
Now is the time for Mosquera-Perea to step up. Cody Zeller will no longer suit up in a Hoosier uniform, and the Hoosiers lack experienced big men.
IU desperately needs an anchor on the block. If Mosquera-Perea can't get the job done, Tom Crean will have to rely on freshman Luke Fischer. The question then is, what if Fischer has a freshman season like Mosquera-Perea's?
Answer: The Hoosiers will be in trouble.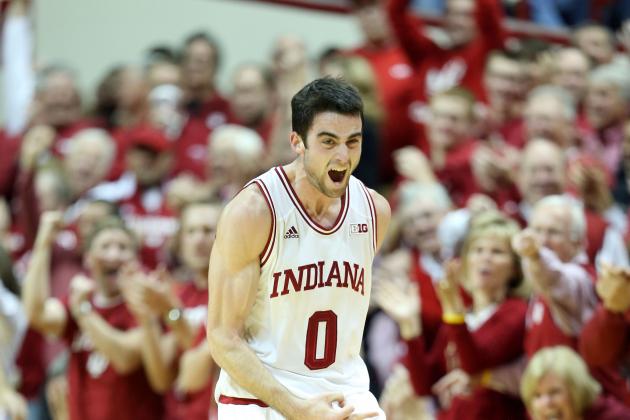 Andy Lyons/Getty Images

Will Sheehey could very well be the face of next year's team. The senior is Indiana's returning leading scorer (9.5 PPG) and most experienced player.
From the first practice, Tom Crean will look to him to set the tone. Sheehey is going to be surrounded with inexperienced players. He must lead by example and help the younger Hoosiers adjust to the college game.
If Indiana is going to have any shot at a conference championship and make a significant NCAA tournament run, Sheehey needs to make a year-to-year improvement like former teammate Victor Oladipo did. Oladipo went from being known only as a defensive force his sophomore year to an All-American his junior season.
The reigning Big Ten Sixth Man of the Year has had a solid career but must take his game to another level.
He has to be better on defense. Most likely, Sheehey is going to be guarding the opposing team's best player.
Offensively, he has to improve his free-throw and three-point shooting. He shot an unacceptable 65.6 percent from the charity stripe and a decent 34.6 percent from three.
Sheehey has shown he is capable of carrying the Hoosiers, but he always had better players around him he could defer to. Those days are gone. Sheehey is in the spotlight.
The pressure is on him to carry Indiana, and he must transform into one of the nation's best players to do so.