WWE: How Creative Team Can Actually Get Creative at WrestleMania 29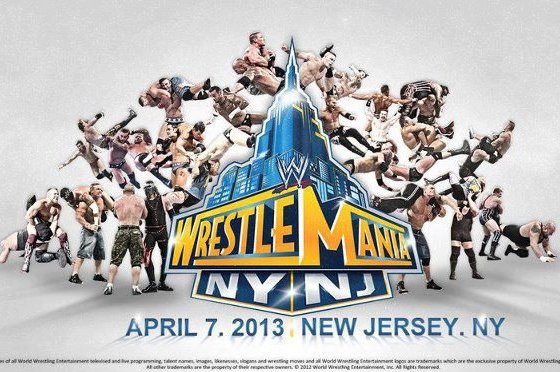 It's no secret, WrestleMania 29 looms and is set to be the grandest WWE PPV event of the year.
Except that it isn't looking that grand, and quite honestly, it's a major problem. We all have read it a bunch of times lately from practically every WWE writer on B/R: WrestleMania will be awesome or WrestleMania will disappoint.
At the very least, we have to accept that this much is true: The card is lazy, predictable, and completely uninspiring. Does that mean the wrestling will actually stink?
Not necessarily, but when you know what is going to happen, how could it possibly entertain? It is simply not worth the big bucks it will cost to purchase the event. One should not be so foolish.
Just for fun, though, the following will be a slide show about how the WWE creative team (Which must be full of Hollywood rejects or the same guys who wrote the Transformers trilogy: basically, they stink) can explore different options and ACTUALLY GET CREATIVE at WrestleMania so it won't be so disappointing.
Surely, the options that you will find here are long shots simply because Vince McMahon lost his touch a long time ago and the creative team is full of morons.
Now some of these suggestions may sound insane and crazy stupid, but the point is to explore these options fully. Consider each one carefully and think about the future impact it could have on the people involved.
Enter the 15th Truth Chamber.
Begin Slideshow

»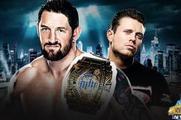 It's quite shameful of the WWE to put aside such a prestigious title like the IC title in what is really a dark match. This title has catapulted some of the greatest wrestlers of all time to become world champions and headline main events. It just shows you how poorly things have been handled.
Anyway, while there is not much hope to bring back immediate prestige to the IC title at WM 29, here are options to perhaps set up a brighter future:
1) Wade Barrett clean win - To build up a championship, then you must build up the actual champion. The Miz is a solid wrestler, and he probably deserves more than this dark match, but if they can put on a good match, one that is hard fought and leaves Barrett with a clean victory, it could set up for others including Miz (who could seek revenge) to chase harder for that title. Make Barrett look good, and you make the title look good.
2) DQ - It won't be the best sight, but this would allow for the opportunity to continue to the feud and add another wrestler to contend for it as well (Cesaro?). Barrett can force a DQ after several close falls making it seem like Barrett will do whatever it takes to keep that title, even if it means looking like a coward. This way you also don't bury Miz and you make the IC title that much more elusive.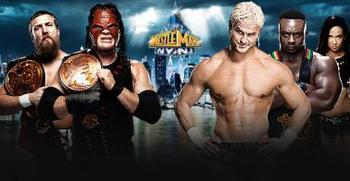 Kane and Bryan are most definitely worthy of being the tag team champions. Truth be told, they are actually way above the tag titles. This feud with Ziggler and Langston isn't all that interesting except for the possibility of Kane and Bryan starting a feud against each other at some point. Many expect the break up of "Team Hell No" to happen this Sunday, but there are different ways to handle things:
1) Kane and Bryan win clean and vacate titles - This actually isn't a bad idea because forcing them into an expected feud may not seem to interesting at this exact moment. What they could do is make this their last title defense as a team and willingly vacate the titles the next night so they can go their separate ways.
These two guys are true WWE title contenders and should be in the title picture once again in the near future. Who knows, maybe Bryan becomes WWE champion and meets up with a title-hungry Kane.
2) Kane gets "Injured" - I think we all know that if anyone needs a break, it's the Big Red Machine. Losing the tag titles with Kane being injured in the process would allow an amicable break up of "Team Hell No" and make Ziggler and Langston (even if they win dirty) look formidable.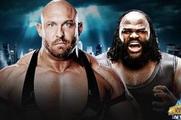 I find this match somewhat comparable to the Goldberg vs. Lesnar match several years back. Two power houses going at it but without their resignation letters sitting in Vince's office. Ryback has yet to show he can truly entertain in the ring, while Mark Henry has actually shown he can be solid in the ring.
Still, the match is about new-school strength vs old-school strength so there is at least that. The match should be no longer than 8-10 minutes but they could be a powerful 8-10 minutes if done right. There isn't much to get creative with here nor should there be:
1) Ryback wins clean with a convincing finish - Ryback could use this win to propel him to the main-event scene once again, and a win over Mark Henry is definitely one to admire in terms of story. Ryback should have a nice comeback during the match that leads to an impressive victory.
2) Mark Henry wins clean to set up rematch - This is a risky situation for the WWE if they go this route because it may look like they are absolutely burying Ryback. With rumors of a Cena title feud in the future, this is unlikely to happen.
But maybe, just maybe Henry gets the better of him this time leading to a dramatic rematch at Extreme Rules in which Ryback finally wins the big one.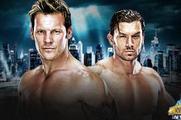 Has anyone ever seen Fandango actually wrestle? I'm sure many have, but considering many probably haven't, the match does not provide too much background on what to expect. I'm all for it!
This could be a show stealer because we all know Y2J is pretty much the modern-day HBK when it comes to ability to entertain in the ring. Questions loom though. Where will Jericho go after this? Will Fandango get a real push? Will the feud continue? Still considering the circumstance, creative options are limited:
1) Fandango wins dirty - Some say Fandango will win clean and Y2J will try to make him look very good that night. I just don't see why Jericho should lose clean. He is another guy who could easily be in the WWE title picture even if he is a part-timer. It certainly isn't a problem for The Rock, isn't it?
Fandango should not lose clean either, though, as it would bury him all too quickly. Fandango getting a dirty win will allow both guys to look good and leave room to explore other pastures.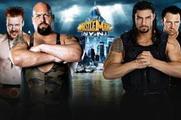 The Shield stable has done well so far. It is one of the few things the WWE has done right (Except that lately they seem to be going no where). I enjoy a heel stable that is simply tough to beat. They have to get some of that momentum back though. Still, their look, in ring skill, attire, theme music, and purpose all go together very well.
It's been said that Orton's heel turn may occur on this night, but should it be so obvious? The Shield is good, perhaps too good, and that is probably a good thing. Creative has some options here:
1) Orton hints heel turn - A clear-cut heel turn would be Orton betraying his team and costing them the match. A more intriguing way of doing it though would be a moment of misunderstanding and/or miscommunication causing Orton to simply walk out on the match with visible frustration leaving his teammates in a handicap-match situation. The Shield wins and Orton leaves only question marks hanging.
2) The Shield wins clean - The Shield plays dirty when they have to, but their wins have come in clean fashion if I'm not mistaken. This could lead to ultimate frustration amongst the three "babyfaces" and allow Shield to move forward looking like an unstoppable force who will continue to clean up the WWE at any cost.
3) Sheamus and Orton go at it - A feud between Sheamus and Orton has been heavily rumored so this could be a way to get it going. A mistake or two could lead to both guys simply going at it against each other during the match with no clear turn from either wrestler.
This could leave the Big Show to lose the match on his own in a violent fashion and perhaps allow the Big Show to pursue a feud more suited for his character.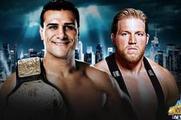 You want to talk about shame on the WWE for what they have done to the IC title? How about what they have done to the World Title? It isn't even considered nearly the equivalent of the WWE title.
How many great legends have held this World Title? Countless legends. It is the most prestigious title in pro wrestling history. It dates back to when pro wrestling was actually becoming popular, way before all of us were born.
Now it is put aside because Vince can't accept that the WWE title is second-class and always will be even though he does not portray it to be that way. I'm exaggerating a bit, the WWE title is obviously great but it bothers me that the World Title is made to look so inferior to it.
Anyway, here we have this match that came with a feud that seemed interesting at first but died down rather quickly. The wrestling in this match could be great and it would make up for the botched feud to be honest. With Jack's DUI a reality for WWE management, though, I don't see many options here:
1) Alberto Del Rio wins by DQ - It is the only way to save the Swagger push. There is probably little doubt his push came way too fast, so that plus his DUI should not allow him to become champion on this night. Del Rio keeps some momentum going and the feud could finish off at Extreme Rules.
2) Alberto Del Rio wins clean and Ziggler teases cash in - Of course many expect Ziggler to cash in MITB right after the match but that's way too predictable. Perhaps his music hits at the end but no one comes out.
Maybe he comes out without music and just stares Del Rio down without making a move. This could lead to a more interesting scenario which I think would be absolutely brilliant; stay tuned.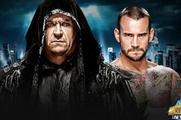 The streak is just one of those things that seems immortal. Very few things can be called immortal in the wrestling business. Even if Taker one day loses at WrestleMania (won't be this year, though), the undefeated streak will remain immortalized as perhaps no one will ever match it again.
Taker has put on some of his greatest matches the last few years at WrestleMania. No coincidence that those came against two of the greatest the business has ever seen in HBK and HHH. CM Punk is now next in line, and while I believe CM Punk is worthy of breaking the streak, it simply won't happen.
Punk is the best top full-timer the WWE has right now, and this match will simply bury him whether the WWE wants to accept it or not. Why? Because that would be four big-match losses in a row for Punk since the year began. Still, if the WWE really wanted to surprise, they could:
1) Punk ends the streak - Seriously, would anything be more shocking at this year's WrestleMania than Punk ending the streak? This isn't Super Thug beating the Undertaker, which would be insulting to every wrestling fan in the world. This is CM Punk, who is the clear underdog and a guy who just knows how to draw heat.
This would draw ultimate Heat and give Punk major momentum for the foreseeable future when he decides to contend for the title again. The WWE probably wants the streak alive for WrestleMania 30, but for what? Knowing the creative team, what new guy could face him and convince us that he will win?
Super Thug? No thanks. If this is indeed Taker's final match because of health issues, and he truly wants the streak broken, Punk fits the bill.
2) Kane interferes to help Undertaker get the victory - To not completely bury Punk, you could put Punk in a position where he looks like he is about to win, only to have Kane cost him the match. Punk can then take his "injury" bump, which would allow him his rumored time off, the streak to stay alive, and also one more thing.
After the match, you can have Kane chokeslam Undertaker leading to a final brawl at next year's WrestleMania. Now if anyone deserves to break the streak, considering the way WWE has buried Kane over the years, it should be his greatest foe, his own brother that breaks it and sends Undertaker into retirement. That would be a truly great moment in WWE history.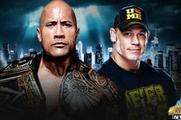 It is one of the least anticipated main events in WrestleMania history. Last year proved the "haters" right in that Super Thug can't carry a match and that The Rock isn't what he once was.
What also ended up ringing true was that their first bout fell way short of expectations. The match was rather poor and considering the vast amounts of rest spots, rather boring as well. The crowd was certainly into the entrances, but the crowd noticeably fell off during the match.
The biggest ovation came when The Rock won and the match was over. It was clear that the previous match of that night (HHH vs. Taker) stole the show and stole all the magic: not shocking at all. This match will once again main-event the show, although it clearly shouldn't, as it will once again fail to live up to being an actual great match. Hopefully the match is at least solid, though.
Anyway, as we all probably know by now, word on the street is that Super Thug will once again claim victory, and that the WWE will start killing itself once again (I kid, I kid...Not really). Some say the heel turn will finally come to fruition at this year's show. Maybe it will, but it certainly is still predictable and lazy work from creative. Options? There are plenty to fix this disaster:
1) The Rock wins clean - This would surprise the entire arena and everyone watching. Not only that, the WWE universe would highly appreciate it. The Rock isn't a great champion at this point, but he is a much better option than Super Thug. The Rock NEEDS to put someone else over because we all know the man he will be facing at WM this year, DOES NOT NEED THE WIN. Been there, done that.
If you want The Rock to drop it to Super Thug at Extreme Rules, that is fine. But in the biggest event of the year, predictability should be the last thing on the creative team's minds. Rock wins, leaving a visibly frustrated Cena on the mat but also leaving the door open for one more match and a future heel turn.
2) The Rock wins clean and Cena turns heel after the match - Sure, the show could end with The Rock celebrating a glorious victory but how about instead of Super Thug just moping around, he decides to attack The Rock with no regard for his well-being whatsoever.
While The Rock is down, Cena pulls out a chair and a thick chain. He then proceeds to unconsciously beat Rocky down with vicious chair shots including one that busts his head wide open.
He follows the multiple chair shots by choking him with a thick chain while putting his foot on The Rock's back as he bleeds in agony. The Rock eventually passes out from the pain without any movement and Super Thug gets a couple of more chair shots in just for good measure.
He pauses, looking down at the victim of his stored rage. He turns his head around slightly and stares the crowd down with a sadistic smile on his face until his lips read "word life, bitches." Finally, he faces the crowd openly and throws his hands up in the air as if he was the true victor of the night.
3) Dolph Ziggler cashes in MITB - Yes I know that Ziggler's briefcase is for the World Title, but how about a story line that later reveals he secretly asked Vince McMahon to exchange his brief case for a WWE title brief case.
Regardless of who wins this match, Ziggler stepping up to cash in would absolutely throttle the crowd reaction from either man simply winning the match in a clean fashion. This is a major long shot, but you would put Ziggler (A top 3 in ring performer) where he belongs and open up several future feuds including with The Rock if he wins the original match.
4) The Rock turns heel - This is probably the most unlikely scenario, but The Rock is unarguably one of the greatest heels of all time. While his run as a heel was not very long, he was extremely good at drawing heat from the crowd during the Attitude Era. I would love it if he starts calling the crowd trailer park trash once again.
The Rock can use his acknowledgment of fans criticizing his title shot, title run, and his Hollywood background as reason for his turn. He could just have a great speech right after he beats Super Thug in a dirty fashion and let the crowd know exactly what he is thinking so people can't wait to tune into the next Raw.
Maybe he brings back the $500 shirts, who knows, but a Rock heel turn would allow Super Thug to remain a babyface until Rocky leaves for Hollywood again.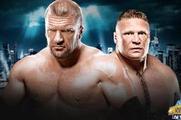 If there is one match of the three main events that I think will be worth your time, it is this match right here. I think this match could steal the show.
While most expect HHH to win this match, sadly a bit too predictable just like the others, this has the most doubt of the three if there is any at all. Like the Undertaker, the question burns as to when HHH will call it quits. He is in a position that he no longer needs to wrestle.
Now I personally would like to see HHH at WrestleMania 30 because he is still great in the ring and one of the best characters of all time. HHH could go out in style next year but that doesn't mean he necessarily wants to take a spot on the show.
People talk about his ego, but people forget he has lost to practically everyone in the business. He is the exact opposite of selfish and has more often than not done what is right for business. When he takes over the WWE, things will head in a better direction; book it.
Now as far as this match, what I love about it is that we have two violent legends going at it in a feud and match that pretends to be nothing else than what they say it actually is. It will be a no holds barred fight.
There will be some awesome moments that will help us reminisce about the Attitude Era. There will almost surely be blood in this one, and with Paul Heyman and HBK involved, there will be fireworks. Honestly, anything can happen:
1) Brock Lesnar Defeats HHH - This would be a shocker because no one at all expects HHH to lose this match, but if he does lose it, it will probably be after he almost won it but didn't due to the referee being knocked out or something in that fashion. One way or the other, Lesnar can eliminate HBK, and follow up with enough F5's to bring down HHH for the final time.
A hard-fought match would of course occur, and it should have multiple close calls for both guys, especially HHH, until there is one final pin HHH can't kick out of. HHH is able to walk off into the sunset and proceed to be truly groomed into being the WWE's future decision maker.
2) HHH breaks Lesnar's arm - This is obviously not the first time you read about this possibility because of the revenge factor in this feud, but it would be interesting to see HHH put in a position where he breaks Lesnar's arm.
For Lesnar to not look weak, though, you can involve HBK in the match to put Lesnar in a horrible spot that allows HHH to do this. The Game survives WrestleMania, gets his long overdue win (I don't remember the last time he won a match) and it allows Lesnar to take a short break from TV until Summerslam.
3) HBK costs HHH the match - This is a highly unlikely scenario but it's not what you all may be thinking. What if HBK costs HHH the match but with a good explanation later on. Lesnar defeats HHH after HBK hits sweet chin music on him and allows Lesnar to win the match via pinfall.
HBK later explains to HHH (on Raw) that his intention is not to feud, his intention was to make HHH get out while he still can, to not end up some broken-down wrestler who won't be able to handle the daily activities of running this business. He simply tells him that it was time for him to hang it up, because if he didn't do this then he knew Hunter would never stop.
HBK can acknowledge that wrestling was Hunter's life, but he didn't want it to consume him and leave him a shell of his former self. Maybe they hug it out and HHH later transitions into the boss figure that many see him playing down the line. A controversial and unorthodox way to end such a great career, but it would certainly be a major talking point in WWE history.
It is abundantly clear what fans expect to happen at this year's event and in all likelihood, they will be right. I am confident in what I believe will happen, will indeed actually end up happening. Pretty lame if I could say so myself.
If you are going to watch the event, that is your right. If you are going to buy the event for the $70 (In the USA) it will reportedly cost, that is your right as well. If you want to be smart and stream it for free, that is your right as well.
My thought process is that until the WWE shows me they can make a show worth purchasing (especially for that kind of cost) then it is unfair to charge fans what they are charging only to be left highly disappointed.
This isn't like going to the movies and paying 10 bucks for a film that might be bad. This is a much longer show at a much higher monetary cost. Criticize me if you want, but I will do what I want to do because I know the truth.
If you were wondering what happened to the mixed tag match, I will just say it openly, I really don't care what happens in that match and regardless of what happens, it won't have any impact on the company. Unless, of course, the divas just strip down.
So purchase WrestleMania at your own risk. Maybe we will be proven wrong, but I would admit that I was wrong if that is the case. See you all in the comments section on Monday.
One last thing, this article won't get much exposure in all likelihood because B/R has their own agenda and probably don't like the things I say sometimes. They rather post repetitive articles on the front page that we all have seen over and over again instead of putting actual new material for people to read. They probably don't like me, but it's not something I'm worried about. Long live the Truth.
You may now exit the 15th Truth Chamber.