Stock Up, Stock Down for Every NFL Team as Free Agency Winds Down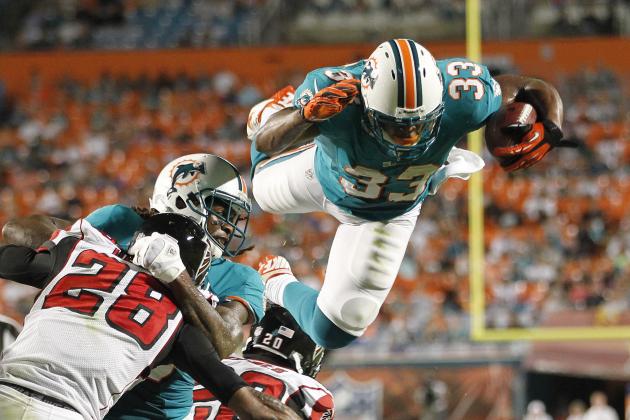 Joel Auerbach/Getty Images

As NFL free agency winds down, most of the players who will make an impact in 2013 have already signed their new contracts. As players across the league have left one franchise for another, every team's strengths and needs are finally coming into focus.
Since the 2012 season ended, mock drafters have spun themselves into a tizzy trying to project which players will go where. Given a draft class with few sure-fire studs in the first round, need and fit become more important than usual.
Furthermore, we can't know who needs what unless we take a look at how the rosters have changed throughout free agency. Which teams have gotten stronger, and which teams need more help?
With the NFL draft less than just weeks away, it's time to find out whose stock is up and whose stock is down.
Begin Slideshow

»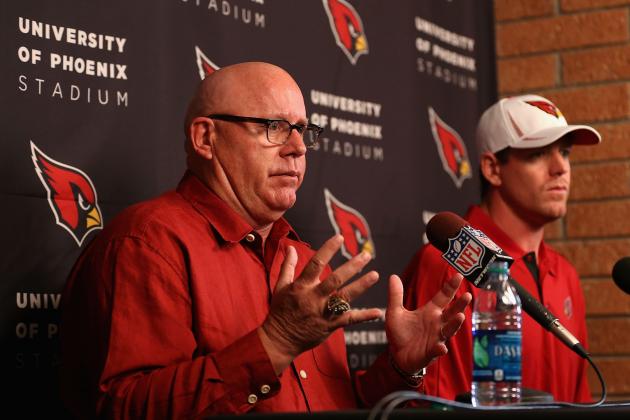 Christian Petersen/Getty Images

Few teams were as active in free agency as the Arizona Cardinals. With a new general manager and new head coach, wholesale roster changes were in order.
The front office gutted starters at positions of strength and weakness alike and brought in replacements from far and wide. Carson Palmer, Drew Stanton and Brian Hoyer represent a significantly upgraded quarterback corps, and the defensive back seven saw a massive overhaul as well.
The Cardinals mostly failed to upgrade the offensive line—which should have been the No. 2 priority this offseason after quarterback—but at least they have a new, clear vision that they have aggressively pursued.
STOCK: UP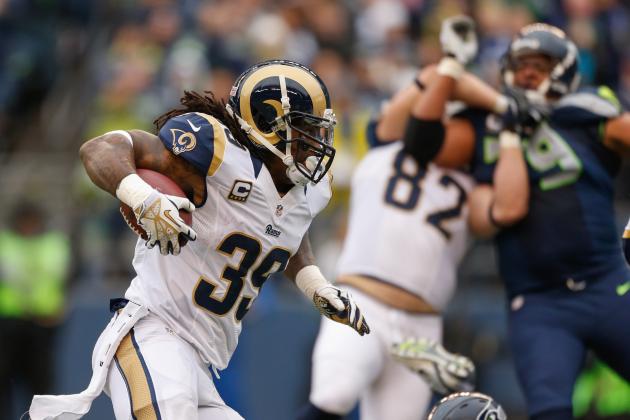 Otto Greule Jr/Getty Images

The Atlanta Falcons fell just short of the Super Bowl last season, and they faced some difficult salary-cap choices going into free agency.
Somehow, they landed one of the best free-agent acquisition fits of the year in running back Steven Jackson, lured tight end Tony Gonzalez back when he seemed ready to retire and replaced pass-rushing cap casualty John Abraham with Osi Umenyiora.
STOCK: UP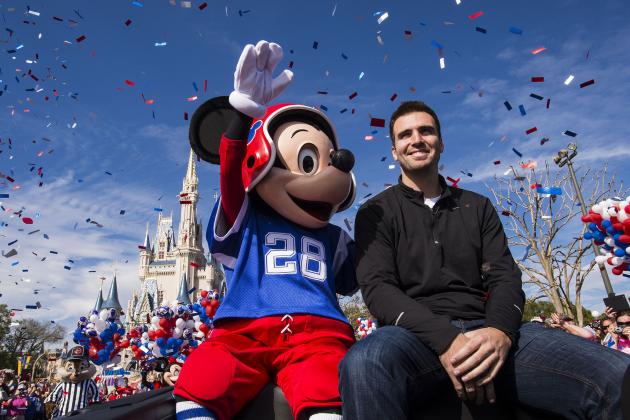 Handout/Getty Images

The Ravens won the Super Bowl and secured the services of their franchise quarterback for the foreseeable future. They also restocked their defensive line and somewhat replaced departing safety Ed Reed.
The linebacking corps and cornerback position were almost completely drained of talent, though, and the Ravens will need time to rebuild the second level of that defense.
STOCK: DOWN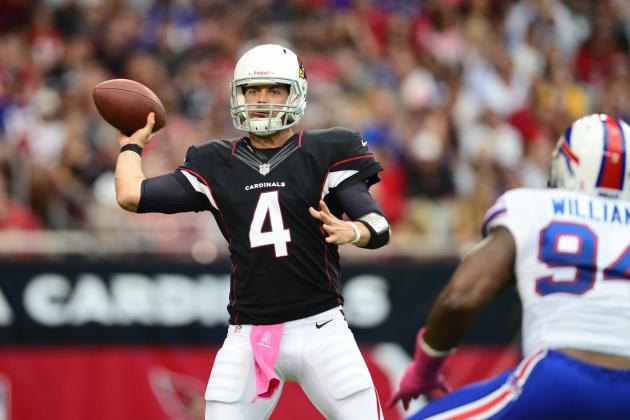 Mark J. Rebilas-USA TODAY Sports

Losing All-Pro guard Andy Levitre and safety George Wilson and then replacing them with nobody is a huge net loss. Also, Kevin Kolb is not an upgrade over Ryan Fitzpatrick at the quarterback position.
The Bills have a long, long way to go.
STOCK: DOWN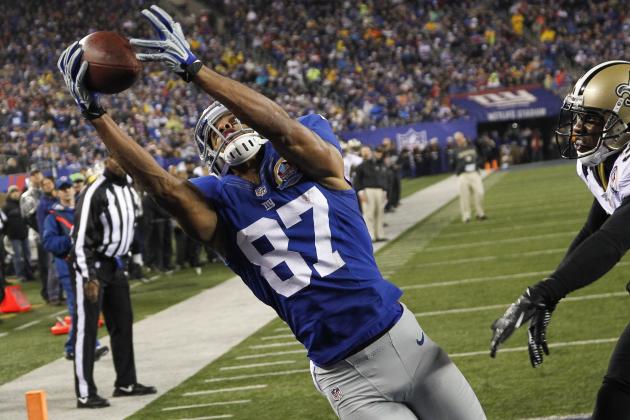 Jeff Zelevansky/Getty Images

Other than "trading" free-agent receivers with the New York Giants (Louis Murphy lost, Domenik Hixon gained), the Panthers have had very little movement.
STOCK: NEUTRAL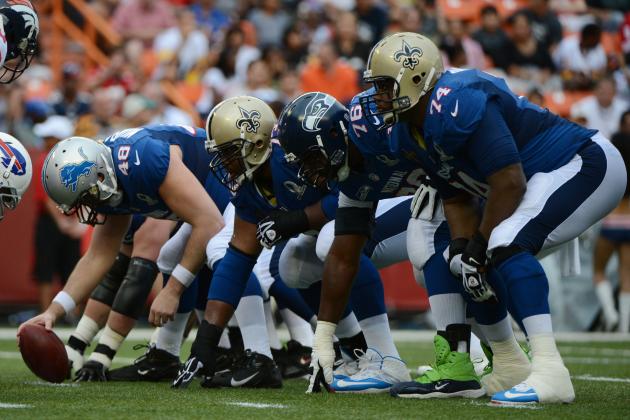 Kyle Terada-USA TODAY Sports

The Chicago Bears had significant upheaval on defense, but for the most part, they replaced the pieces they lost.
Also, by adding tight end Martellus Bennett and left tackle Jermon Bushrod, they helped out franchise quarterback Jay Cutler quite a bit—even if they paid handsomely to do so.
STOCK: UP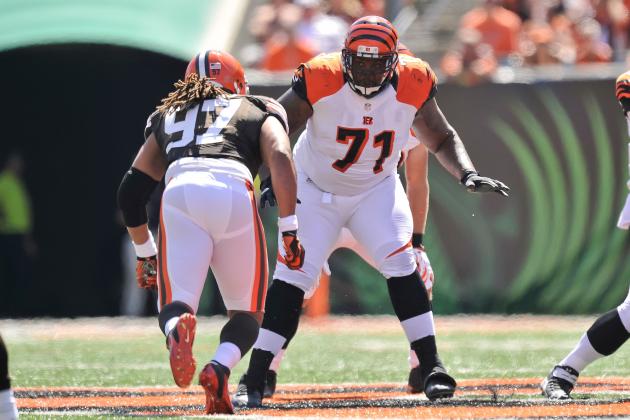 Jamie Sabau/Getty Images

The Bengals did a great job of re-signing most of their many free agents, although they lost linebacker Manny Lawson to the Buffalo Bills, and right tackle Andre Smith as well as cornerback Nate Clements are still unsigned.
They did add linebacker Aaron Maybin, and if Smith ends up back in Cincinnati, they'll have essentially stood pat in free agency. That's impressive given how many players were set to leave.
STOCK: NEUTRAL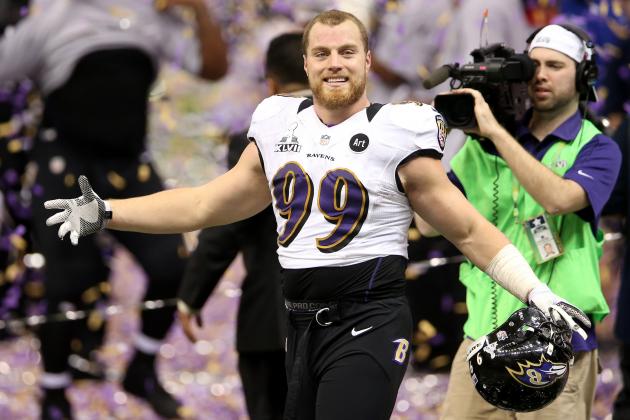 Ronald Martinez/Getty Images

The Cleveland Browns are another team who "cleaned house" this offseason, throwing much of the front office and head coaching staff out the door. They were aggressive in signing former Baltimore Ravens linebacker Paul Kruger and former Oakland Raiders defensive tackle Desmond Bryant, but they also lost linebacker Kaluka Maiava and cut longtime starter Chris Gocong.
The move to add quarterback Jason Campbell was an interesting one, as he gives the Browns real depth at the quarterback position for the first time in quite a while. He could well push last year's first-round pick Brandon Weeden for starting duties.
STOCK: UP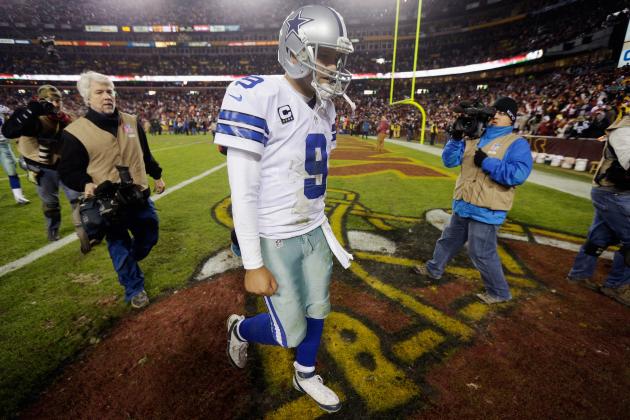 Rob Carr/Getty Images

The Dallas Cowboys, still crippled by cap penalties, couldn't do much in free agency this offseason. They let several key defenders walk, including longtime defensive end Marcus Spears.
They did make a couple of smart bargain pickups in safety Will Allen and linebacker Justin Durant, but all in all, they created more holes than they filled.
The signing of quarterback Tony Romo to a massive six-year extension will not be remembered fondly in a few seasons.
STOCK: DOWN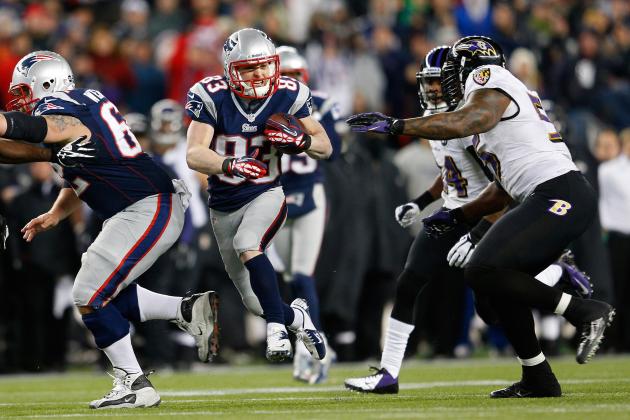 Jim Rogash/Getty Images

The Denver Broncos had arguably the best player due to become a free agent this offseason, left tackle Ryan Clady. They wisely franchised him, keeping him in the fold another year. Then, the brilliance of adding receiver Wes Welker on the cheap was partially offset by the Elvis Dumervil fax machine goof-up.
Adding former Philadelphia Eagles cornerback Dominique Rodgers-Cromartie and Jacksonville Jaguars defensive tackle Terrance Knighton, though, confirmed that this offseason has been a very successful one so far for the Broncos.
STOCK: UP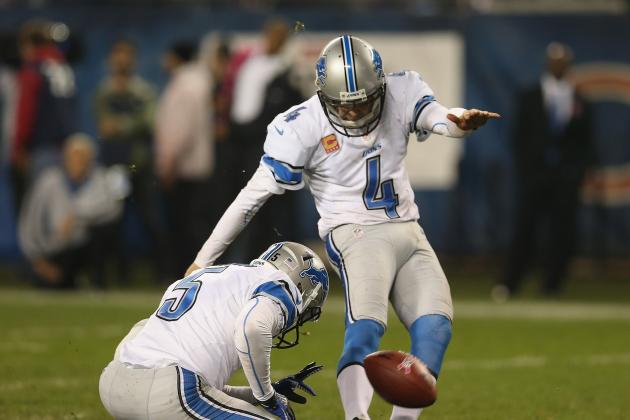 Jonathan Daniel/Getty Images

The Detroit Lions did not look good at the start of free agency. They had eight starters and rotational players on defense without a contract, as well as right tackle Gosder Cherilus. Worse yet, they had little cap room.
They lost Cherilus, defensive end Cliff Avril and linebacker Justin Durant, which was still better than many expected.
The additions of tailback Reggie Bush and safety Glover Quin, however, were more than offset by the retirement of two stalwarts, left tackle Jeff Backus and kicker Jason Hanson.
STOCK: DOWN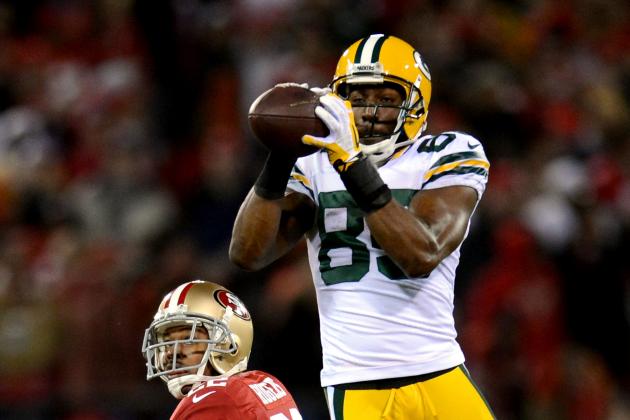 Thearon W. Henderson/Getty Images

The Green Bay Packers' facility door has only swung one way this offseason: outward.
Though receiver Greg Jennings is the only departure of major impact, the Packers haven't added anyone to offset his loss.
STOCK: DOWN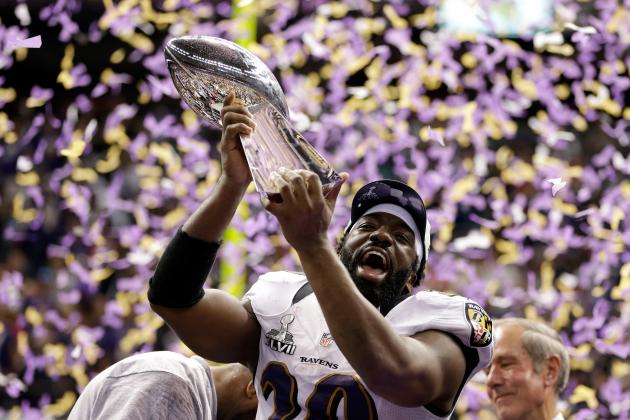 Ezra Shaw/Getty Images

Until the Houston Texans signed former Baltimore Ravens safety Ed Reed, they had one of the most head-scratching free agency periods in the NFL. While attempting to get "over the hump" and into the Super Bowl, they let key players like defensive end Connor Barwin and safety Glover Quin walk.
Reed's contract, however, is a doozy for a player of his age and diminished speed. The heist of punter Shane Lechler—one of the best in the business—from the Raiders does count for something, but the Texans should have looked to add the last piece of their championship puzzle, not just to keep their head above water.
STOCK: DOWN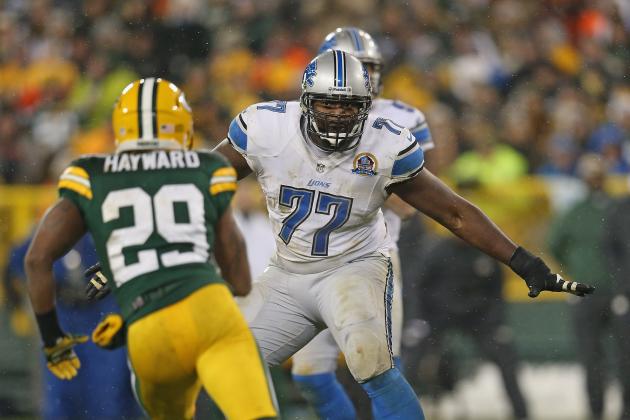 Jonathan Daniel/Getty Images

The Indianapolis Colts made it rain in free agency, throwing millions around on lots of new additions. The way they spent their millions, though, was curious indeed.
The Colts aggressively targeted mid-level free agents, like right tackle Gosder Cherilus, in the early stages of free agency and signed them to long-term deals.
Whether this approach is crazy or "crazy like a fox" will only be found out in due time. There is no doubt, though, that the Colts added plenty of talent.
STOCK: UP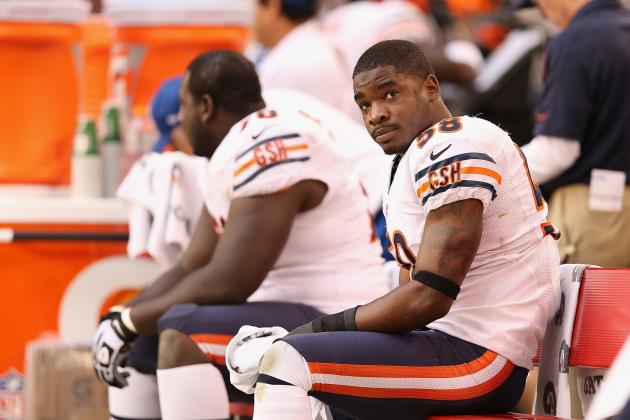 Christian Petersen/Getty Images

The Jaguars were another "clean house" team, with new GM David Caldwell hiring Seattle Seahawks defensive coordinator Gus Bradley as the team's new head coach. Unlike other teams that underwent a regime change, though, the Jaguars didn't rush out and get new key players.
Other than adding former Chicago Bears linebacker Geno Hayes and former Tennessee Titans defensive tackle Sen'Derrick Marks, the Jaguars have practiced addition by subtraction. Defensive tackles Terrance Knighton and C.J. Mosley as well as cornerback Derek Cox are all gone, and linebacker Daryl Smith is still unsigned.
STOCK: DOWN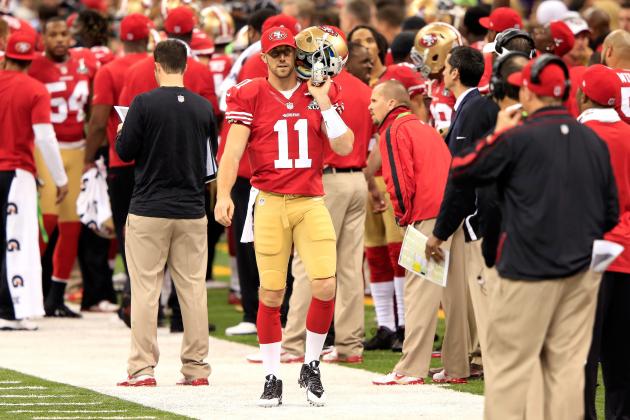 Jamie Squire/Getty Images

Another team that underwent a house cleaning, the Kansas City Chiefs took the "extreme makeover" approach. After re-signing No. 1 receiver Dwayne Bowe and franchising left tackle Branden Albert, they traded for deposed San Francisco 49ers quarterback Alex Smith.
Then, they added a bevy of key players including cornerbacks Sean Smith and Dunta Robinson, tight end Anthony Fasano and defensive lineman Mike DeVito. With defensive lineman Glenn Dorsey being their only real loss, the Chiefs' aggressive strategy paid off.
STOCK: UP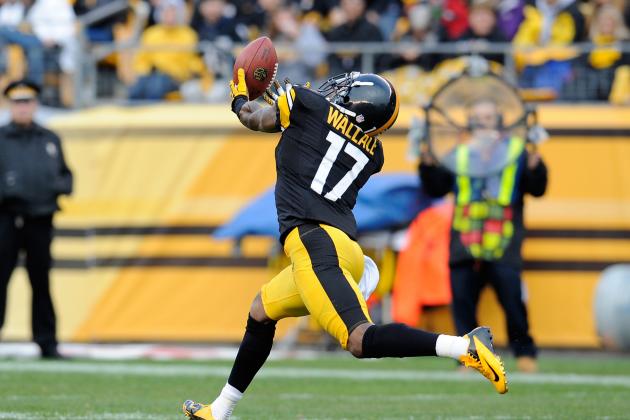 Joe Sargent/Getty Images

Perhaps no team had as much talent change hands this offseason as the Miami Dolphins.
They lavished huge money on prime free agents like Pittsburgh Steelers wide receiver Mike Wallace, Baltimore Ravens linebacker Dannell Ellerbe and Oakland Raiders linebacker Philip Wheeler. Yet they also lost a host of key starters in running back Reggie Bush, cornerback Sean Smith, linebacker Kevin Burnett and left tackle Jake Long.
The late, bargain addition of cornerback Brent Grimes gets them back to neutral, but what a weird, wild neutral it is.
STOCK: NEUTRAL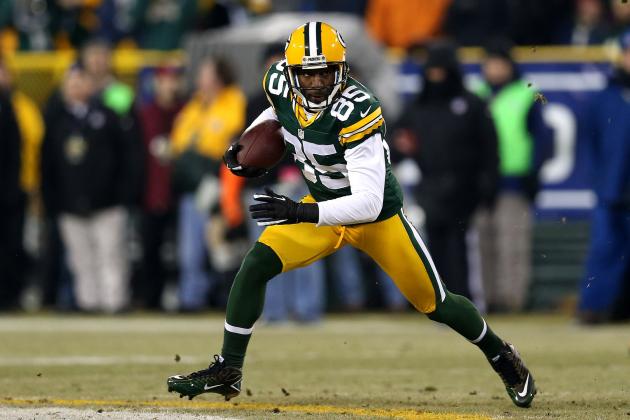 Jonathan Daniel/Getty Images

The big prize of the Minnesota Vikings' free-agent class, wide receiver Greg Jennings, comes with a bonus: Not only did the Vikings replace receiver Percy Harvin, but they also depleted the division-rival Green Bay Packers of a key asset.
After that, though, the Vikings did not fare so well, especially in losing guard Geoff Schwartz and linebacker Jasper Brinkley. Cornerback Antoine Winfield is still unsigned as well.
Quarterback Matt Cassel might push the incumbent Christian Ponder, but if so, then the Vikings would have a quarterback controversy on their hands.
STOCK: NEUTRAL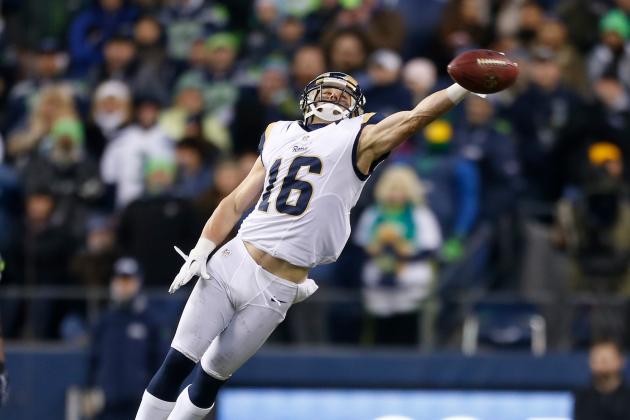 Otto Greule Jr/Getty Images

They're both quick, slight receivers who matriculated at Texas Tech, but whether former St. Louis Rams wide receiver Danny Amendola can actually replace new Denver Broncos wide receiver Wes Welker in New England is an open question.
Re-signing top free agents like right tackle Sebastian Vollmer and cornerback Aqib Talib was a coup for the Patriots, and replacing safety Patrick Chung with former Arizona Cardinals safety Adrian Wilson should work out as well.
All in all, the Patriots stopped some losses from occurring and replaced players that they did lose with comparable talent.
STOCK: NEUTRAL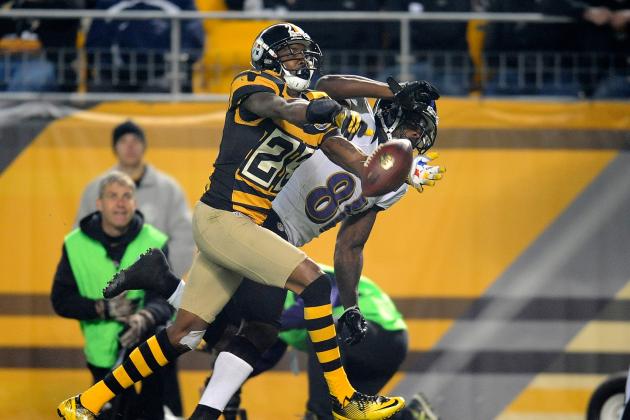 Joe Sargent/Getty Images

The New Orleans Saints let left tackle Jermon Bushrod go, but at the price he commanded, that might have been addition by subtraction.
After that, the Saints picked up former Pittsburgh Steelers cornerback Keenan Lewis, former Cleveland Browns tight end Ben Watson and former Dallas Cowboys defensive end Kenyon Coleman. They didn't make a splash, but they did spend wisely.
STOCK: UP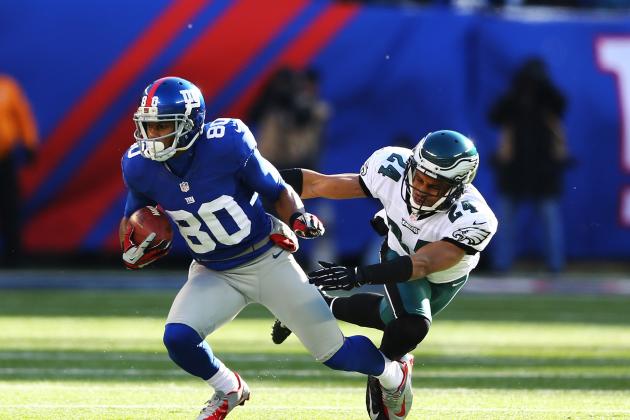 Al Bello/Getty Images

The New York Giants let a lot of players walk this offseason, but they've added quite a few guys too.
Gone are defensive linemen Osi Umenyiora and Chris Canty, safety Kenny Phillips and tight end Martellus Bennett. In are former Philadelphia Eagles defensive linemen Cullen Jenkins and Mike Patterson, former Oakland Raiders tight end Brandon Myers and former Jaguars cornerback Aaron Ross.
The cap-strapped Giants made some savvy moves to replace their lost pieces on the cheap, but they still haven't come to terms with star receiver Victor Cruz, a restricted free agent. It's hard to see him getting his money anywhere else this late in the game, though.
STOCK: NEUTRAL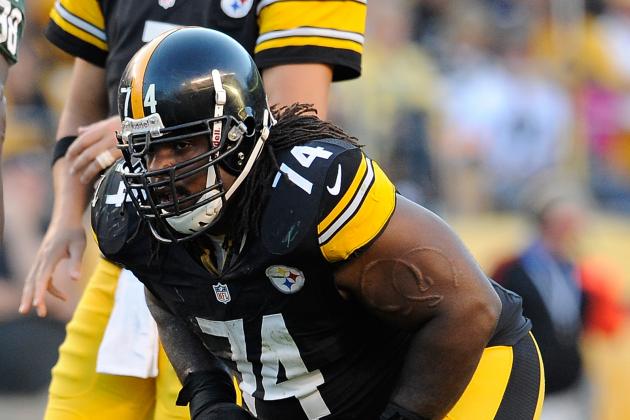 Joe Sargent/Getty Images

The New York Jets signed former Pittsburgh Steelers offensive lineman Willie Colon, perhaps to replace still-unsigned free-agent guard Brandon Moore. After that, though, the Jets have had to let player after player walk due to their cap situation.
The Jets turned over almost every coaching position besides head coach Rex Ryan, and they'll have to start over on the field too. Linebackers Bart Scott and Calvin Pace, safeties LaRon Landry and Yeremiah Bell, tight end Dustin Keller and running back Shonn Greene are all gone.
Former Oakland Raiders running back Mike Goodson has a chance to replace Greene, but if he's a diamond in the rough, that's a deep rough.
STOCK: DOWN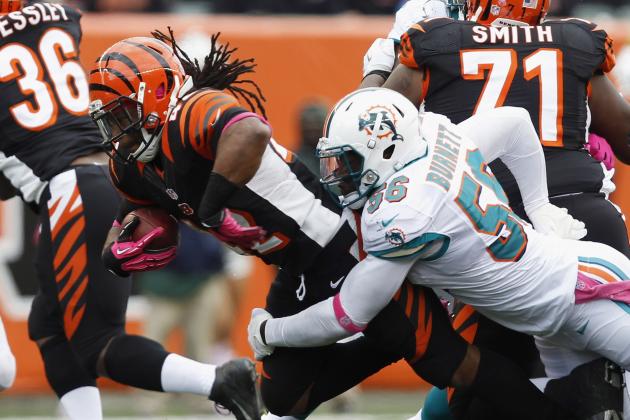 Matt Sullivan/Getty Images

The Oakland Raiders are never dull, and this free-agent period was no exception.
Though they'll start the 2013 season with the same head coach, Dennis Allen, who started the 2012 season—a rare feat of stability for the Raiders these days—there was major upheaval in the player ranks.
A host of key players from recent season are gone, including quarterback Carson Palmer, wide receiver Darrius Heyward-Bey, linebacker Philip Wheeler, defensive tackle Desmond Bryant, defensive end Matt Shaughnessy, safety Michael Huff and even punter Shane Lechler.
On the positive side, they brought in linebackers Kevin Burnett, Kaluka Maiava and Nick Roach, cornerback Tracy Porter and defensive tackle Pat Sims.
The Raiders needed change, but this was too much outflow and not enough influx to consider it a net win.
STOCK: DOWN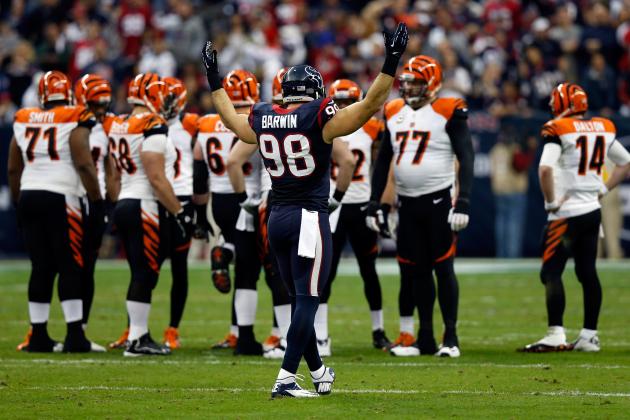 Scott Halleran/Getty Images

New Philadelphia Eagles head coach Chip Kelly has wasted no time remaking the roster in his image. Instead of bringing in a bunch of players for his vaunted offense, though, he let many of the best players on last year's woefully underperforming defense walk, replacing them with the personnel to run a 3-4 alignment up front.
Gone are cornerbacks Nnamdi Asomugha and Dominique Rodgers-Cromartie as well as defensive tackles Cullen Jenkins and Mike Patterson.
Coming in is talented, young former Houston Texans linebacker Connor Barwin as well as former Baltimore Ravens cornerback Cary Williams, former St. Louis Rams cornerback Bradley Fletcher, former New York Giants safety Kenny Phillips, former New England Patriots safety Patrick Chung and former San Francisco 49ers defensive tackle Isaac Sopoaga.
In terms of raw talent, the Eagles may have lost as much as they gained. All that talent didn't get them very far last season, though, and the new players all fit the same identity.
STOCK: UP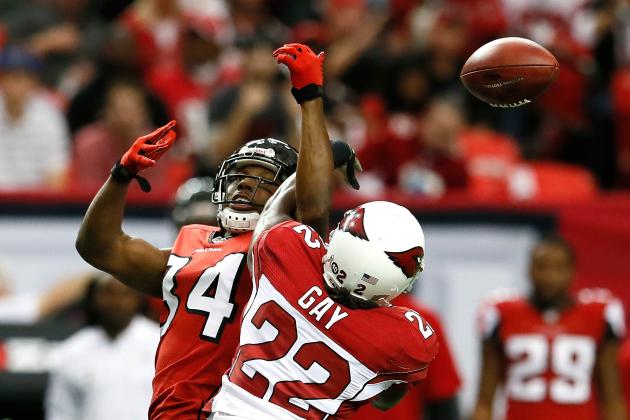 Kevin C. Cox/Getty Images

This offseason has been one of almost pure attrition for the Pittsburgh Steelers. The losses are almost too many to name, but they include wide receiver Mike Wallace, linebacker James Harrison, nose tackle Casey Hampton, guard Willie Colon, running back Rashard Mendenhall and cornerback Keenan Lewis.
Some of these players will head to the pasture anyway, but they're still a huge chunk of the nucleus of recent Steelers teams. In some cases, the Steelers have replacements lined up, but the losses of Wallace and Lewis will be felt.
The only pickups of note are two former Steelers laundered through other rosters, tight end Matt Spaeth and cornerback William Gay.
STOCK: DOWN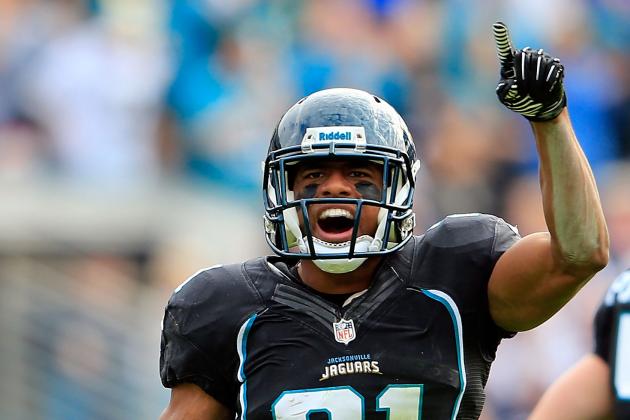 Sam Greenwood/Getty Images

The San Diego Chargers are another organization that swept out its leadership, and they also swept out a lot of players who were key contributors under that leadership.
Linebacker Shaun Phillips and Takeo Spikes, cornerbacks Quentin Jammer and Antoine Cason and offensive tackle Jared Gaither are out. So are defensive linemen Aubrayo Frankin, Antonio Garay and Vaughn Martin.
A key building block for the new Mike McCoy regime, guard Louis Vasquez, also left to join the division-rival Denver Broncos.
On the positive side, former Jacksonville Jaguars cornerback Derek Cox and Philadelphia Eagles guard/tackle King Dunlap were added.
That's not a lot of positive to take away here, and the Chargers will have to build through the draft.
STOCK: DOWN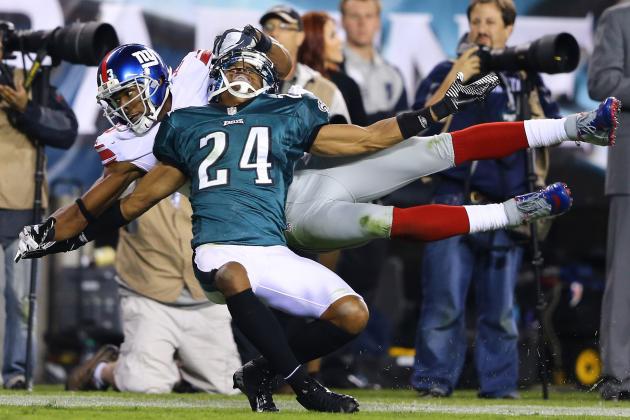 Al Bello/Getty Images

For a team coming off a Super Bowl appearance, and with a huge stock of draft picks, the 49ers were incredibly busy in terms of adding free agents. Cornerback Nnamdi Asomugha, defensive tackle Glenn Dorsey, backup quarterback Colt McCoy and kicker Phil Dawson all represent nice additions to a stacked roster.
Dorsey is an upgrade over departed tackle Isaac Sopoaga. The 49ers lost safety Dashon Goldson, though, and replaced him with former Rams safety Craig Dahl, so it's hard to characterize that as a net win. A couple of key rotation players, like defensive tackle Ricky Jean-Francois and receiver/returner Ted Ginn, are also gone.
On the whole, though, the 49ers took a great roster and made it better this offseason, and they still have a bevy of picks coming to them in the upcoming draft.
STOCK: UP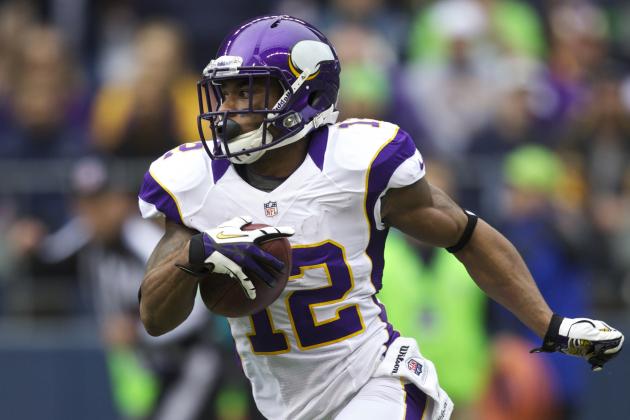 Stephen Brashear/Getty Images

Somehow, the rich got richer.
With the trade for explosive former Minnesota Vikings receiver Percy Harvin, along with the additions of former Detroit Lions defensive end Cliff Avril and Tampa Bay Buccaneers defensive lineman Michael Bennett, the Seattle Seahawks got significantly better on both sides of the ball.
STOCK: UP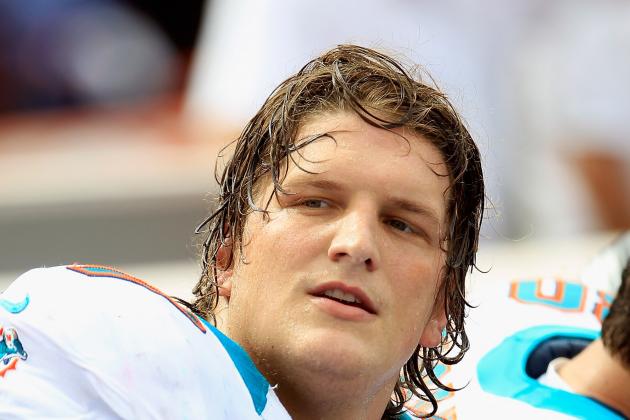 Chris Trotman/Getty Images

The St. Louis Rams are an interesting case study. They lost franchise tailback Steven Jackson, who ought to have declined by now but hasn't, and added Miami Dolphins franchise left tackle Jake Long, who should be in the best shape of his young career but is declining.
They also lost their best receiving weapon, Danny Amendola, and one of their next-best options, receiver Brandon Gibson. Cornerback Bradley Fletcher, center Robert Turner and safeties Quintin Mikell and Craig Dahl departed as well.
Former Tennessee Titans tight end Jared Cook is a nice addition, but in the suddenly cutthroat NFC West, the Rams lost major, major ground.
STOCK: DOWN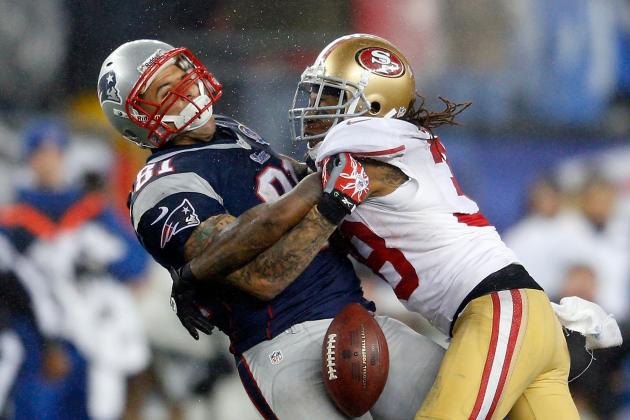 Jim Rogash/Getty Images

The Tampa Bay Buccaneers were one of the most aggressive teams in free agency last season. Besides the pickup of 49ers safety Dashon Goldson, though, they've been meek as lambs this season. They've also yet to re-sign many key older players, like tight end Dallas Clark and safety Ronde Barber.
Allowing defensive lineman Michael Bennett to walk on the cheap was a head-scratching decision too, even given his rotator cuff injury.
STOCK: NEUTRAL
Al Bello/Getty Images

The Titans got one of the best available players in former Buffalo Bills guard Andy Levitre. They also got much stronger in the defensive backfield, signing another former Bills player in safety George Wilson along with ex-Baltimore Ravens safety Bernard Pollard.
Losing tight end Jared Cook was a blow, but former San Francisco 49ers tight end Delanie Walker should serve as a solid replacement. The Titans also switched up their backup quarterbacks, letting Matt Hasselbeck walk in favor of Ryan Fitzpatrick.
STOCK: UP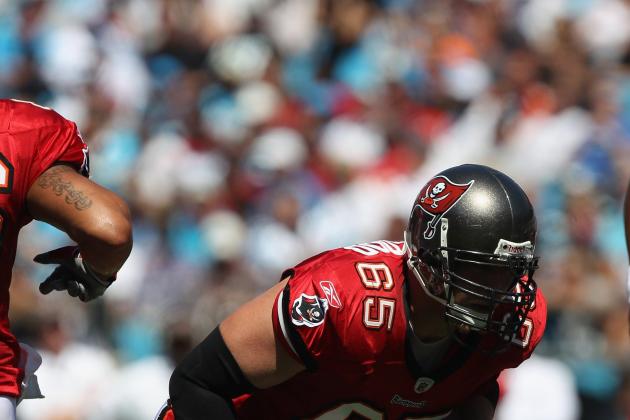 Streeter Lecka/Getty Images

Like the Dallas Cowboys, the Washington Redskins had huge cap penalties to deal with this offseason.
Unlike the Cowboys, the Redskins managed to stand completely pat, re-signing everyone they cared to re-sign and adding a couple small pickups in former Tampa Bay Buccaneers offensive tackle Jeremy Trueblood and cornerback E.J. Biggers.
STOCK: NEUTRAL