5 Light Heavyweight Prospects the UFC Should Sign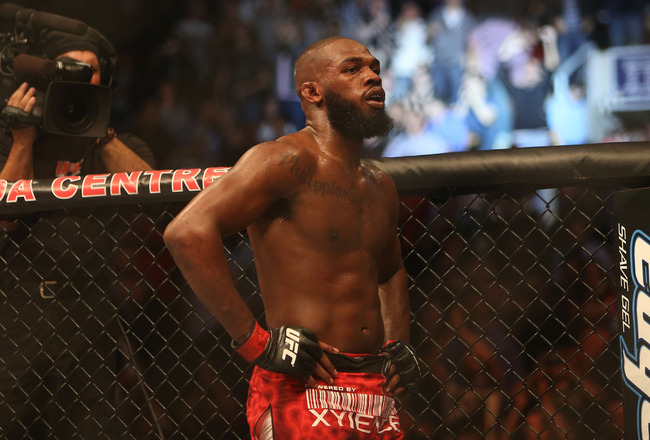 Tom Szczerbowski-USA TODAY Sports
We continue our "Prospects the UFC Should Sign" series, which will take us division by division, breaking down the top prospects that should be signed by the company.
The 205-pound division is one of the most talent-laiden divisions in the UFC, possessing stars such as Lyoto Machida, Dan Henerson and Alexander Gustafsson. The division is currently ruled by Jon Jones, who defends his title for the fifth time at UFC 159 against Chael Sonnen.
Here are five light heavyweight prospects that the UFC should sign to bolster the division.
Note: Here is last year's top-five list. Of the five, Wagner Prado, Jimi Manuwa and Tom DeBlass were all signed by the UFC (Prado and DeBlass have since been released).
Jan Blachowicz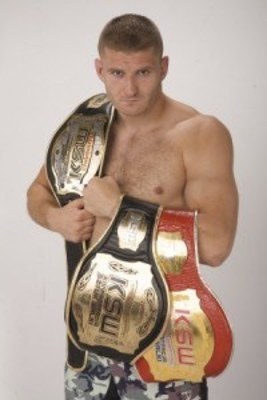 sherdog.com
Record: 17-3
Last Fight: Unanimous decision victory vs. Goran Reljic
Making an appearance for the second time in two years on this list, Jan Blachowicz continues to prove his worth as he fights in his native Poland.
As was the case with Damian Grabowski in the heavyweight installment in this series, it is likely a better payday that is keeping Blachowicz in Poland over the entry-level contract he would receive from the UFC.
The well-rounded KSW champion has beaten a number of UFC veterans, including Goran Reljic, Houston Alexander, Mario Miranda and Rameau Sokoudjou in his last four fights. Blachowicz is extremely well-rounded and comfortable whether the fight is on the feet or the ground.
He will continue to thrive in Poland until some serious money is promised by the UFC, which may not materialize.
Moise Rimbon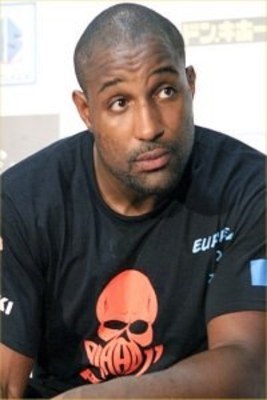 sherdog.com
Record: 19-9-3
Last Fight: Unanimous decision victory vs. DJ Linderman
It's been about a year since Moise Rimbon has competed, which is a shame because he is a solid all-around fighter that could make a wave in the UFC.
Rimbon hails from France, which is great for the UFC, as they continue their expansion into Europe. He is a very solid all-around fighter, owning seven knockouts and seven submissions to his name.
A list of his victims include DJ Linderman, Miodrag Petkovic, Peter Graham and UFC employee Anthony Perosh. He is a more well-rounded version of Cyrille Diabate, though not nearly as tall.
Linton Vassell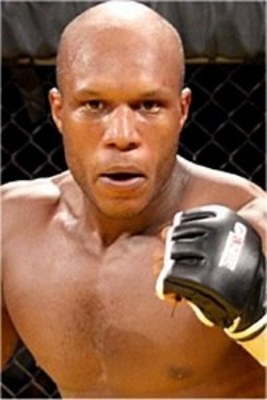 sherdog.com
Record: 11-3 (1 NC)
Last Fight: TKO victory vs. Zelg Galesic
One of the United Kingdom's best prospects competes in the light heavyweight division and goes by the name of Linton Vassell. He possesses powerful striking to go along with an underrated submission game.
Of his 11 wins, 10 have come via finish (five knockouts, five submissions). His latest outing saw him drub Bellator veteran Zelg Galesic—a finish that shocked all those who watched (not because of the result, but because of the ease).
Next time the UFC returns to the UK, Vassell should get the call to debut.
Carlos Eduardo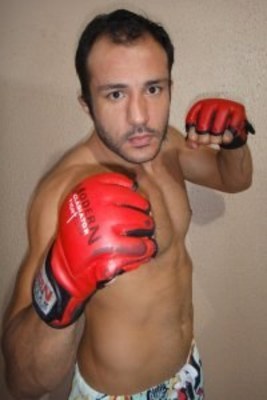 sherdog.com
Record: 9-2
Last Fight: Knockout victory vs. Marcos Rogerio de Lima
The only Brazilian on this list, Carlos Eduardo has proven to be one of the best 205ers not currently in the UFC while fighting mostly in Brazil.
"Cachorrao" is a nasty striker that can get things done on the mat. To prove this, he has four wins by knockout and four wins by submission.
His latest win proves that he should be in the big time. He knocked out fellow Brazilian Marcos Rogerio de Lima in 5:17. That win has cemented his top prospect status in the MMA community.
Eduardo has just two losses in his career—one is from a disqualification, the other came against UFC champion Jon Jones. That shows how solid a fighter Eduardo is.
Angel DeAnda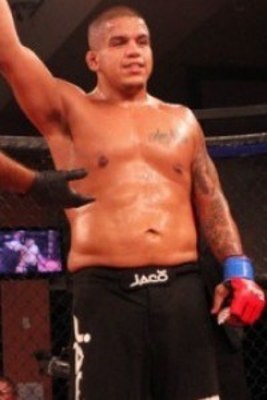 sherdog.com
Record: 11-2
Last Fight: TKO victory vs. Anthony Ruiz
The lone American on this list, Angel DeAnda could probably drop a weight class, but for now he fights at 205. I suppose he's doing all right considering he is 11-2 in his professional career.
DeAnda is a Tachi Palace Fights and King of the Cage veteran who has lethal hands and a killer instinct. The 10-time knockout distributor has disposed of Bellator veteran Josh Appelt and Anthony Ruiz, a guy he battered in his latest outing.
His two losses are via knockout, which is a testament to his "win big or go home" philosophy. He could create some exciting moments in the Octagon, while securing some knockouts in the process.
Keep Reading