Mariota the Sure Thing at QB in '13, but Who's Next in Line?
Use your ← → (arrow) keys to browse more stories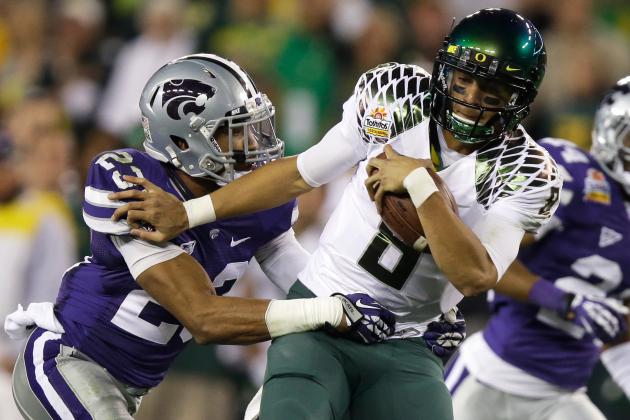 Ezra Shaw/Getty Images

There are a few things you can always count when you live the life of a Duck fan: rain, new uniforms and Marcus Mariota. What was the hot topic position battle last season, is now the surest bet on the roster. 2012 saw returner Bryan Bennett and redshirt freshman Marcus Mariota thrust into the spotlight of a nationally surveyed quarterback battle.