Draft Prospects Who Would Fit Perfectly with the Philadelphia Eagles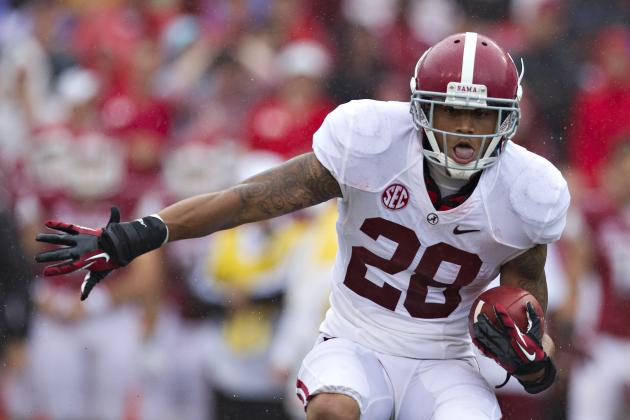 Wesley Hitt/Getty Images

The Philadelphia Eagles are in a unique situation they haven't witnessed since before 2000, due to the success Andy Reid had in Philadelphia.
What do the Eagles do with their fourth overall selection?
Some would say you go with the best player available. In some sports, that might be the more successful approach. But not in the NFL. Football is a team sport, and what's most important is building a roster that functions well as a cohesive unit.
Of course, the Eagles should not focus only on their needs, and get a player of modest talent, versus a real difference-maker. The key is to find the middle ground when drafting between overall talent and need.
Fortunately, this year's draft provides great options for the Eagles, and the team could go in many directions with their top pick. Here are five players who would be excellent fits.
Begin Slideshow

»
Despite reports that Jason Peters is back to 100 percent, the Eagles would still be wise to select Fisher with their fourth overall pick.
Peters might be an all-pro and arguably the best offensive lineman in the game, but the Eagles need to be realistic and consider that he is returning from injury and only getting older. Sooner or later, the Eagles will need to find a replacement for him.
This might be a golden opportunity to do so. The offensive line is a difficult area to find talent in, and Fisher is as talented as they come.
Fisher leaves a bit to be desired in run blocking, but he is a phenomenal pass blocker. He fits with the Eagles because not only do the Eagles need a franchise player at left tackle after Peters is gone, but Fisher also is capable of playing right tackle, having had experience there.
A player of Fisher's caliber at right tackle would allow Todd Herremans to be moved back to his more natural guard position. Fisher would therefore fit perfectly not only as a short-term solution, but a long-term one as well.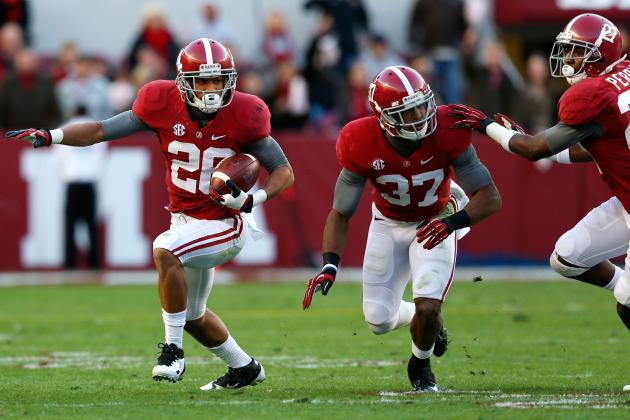 Kevin C. Cox/Getty Images

Despite the moves the Eagles have made to upgrade their secondary, signing Bradley Fletcher and Cary Williams in free agency, they still need all the help they can get in the draft at the cornerback position. If they choose to ensure that corner will no longer be an issue with the team for years to come, they can do so by acquiring Dee Milliner.
Milliner seems to have all of the makings of a star waiting to happen. He is tall, standing at 6'0", which fits the Eagles' preference for height at the corner position. He has excellent speed and can stay with most receivers, and he moves his hips well.
He might not get that much in terms of interceptions, but that might be what the Eagles need. Milliner is a player who does not take many chances and is instead a reliable lockdown corner, sort of like Ike Taylor in his prime (or do I dare to say Asomugha in his prime even).
Man coverage is his specialty and that is the kind of player the Eagles could use. He could provide strong pass defense for many years to come.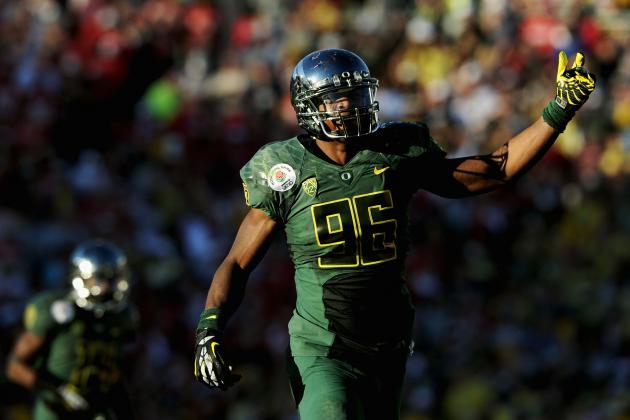 Harry How/Getty Images

If the Eagles want to quicken their adjustment to the 3-4, selecting players that specifically fit the scheme also could be a good use of the fourth overall pick. In this case, one of the best players they could get their hands on would be Dion Jordan.
Selecting Jordan would likely mean that a few defensive ends on the roster will need to be traded, such as Trent Cole. But Jordan is a rare athlete who must be given consideration. The Eagles should not make the same mistake they made when they passed on Jason Pierre-Paul.
Jordan is still raw and needs developing. He does not yet possess all the techniques needed but as he develops, he should only get better. He is incredibly quick and, being a former tight end, has abnormal athleticism for his position.
If he can continue to develop, he seems to have the makings of a future elite NFL pass rusher. And due to his athleticism, he also could potentially be effective in coverage as he often was asked to do at Oregon.
It's also worth keeping in mind that he is coming out of Oregon, so Kelly is familiar with him and his capabilities and would likely know how to use him effectively.
Stephen Dunn/Getty Images

Drafting Star Lotulelei also would be a move geared toward the 3-4, but it would be an excellent one, as a player such as Lotulelei is difficult to come by. He would be a difference-maker for many years to come.
Lotulelei possesses an elite combination of speed, size, strength and explosiveness. He can use his strength to overpower blockers and is all but impossible to block one on one. He demands double-teams, but even when double-teamed, he is still effective and can disrupt the pocket.
His speed allows him to shed blockers quickly and become a force in the run defense. And he takes up a great deal of space with his size, which clogs running lanes for opposing backs.
Selecting Lotulelei would fill a huge gap at the nose tackle position. But he wouldn't just be filling in for that position, Lotulelei looks so disruptive that he can improve the play of the entire defense with his presence.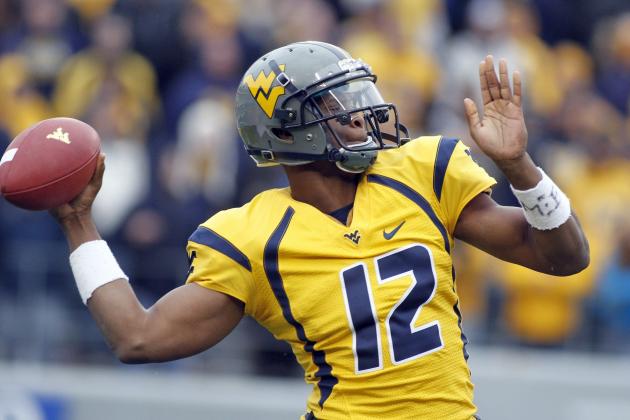 Justin K. Aller/Getty Images

While it remains debatable whether the Eagles should select a quarterback in the first round, especially for a player such as Smith who is still a little raw, he would nonetheless be a good fit for the system.
This selection would mean that a Nick Foles trade is all but inevitable. But with Michael Vick and Dennis Dixon on the roster, Smith could develop for a season behind a player with more experience or with knowledge of Kelly's scheme.
And in terms of Smith's abilities, he is just the type of player that Kelly needs. Smith has arm strength and overall good accuracy, although his accuracy sometimes suffers when he is pressured, partly due to his need for improved footwork.
But Smith also is mobile. While he might not run often, he is certainly capable of it due to his impressive speed. He has experience in a spread offense as well.
Overall, Smith has much talent. If given the right coaching staff, he could potentially develop into a good starting quarterback in the NFL.